There are two important lessons that Melanie Fiona's mother taught her.

First, there are consequences to every action. It's part of what's kept her relatively on the straight and narrow since she was a kid. No good girl gone bad, no negative press to tarnish her pristine image. She knows that she has the power to determine the outcomes of most situations in her life, and that you live and die by the choices you make.
---
Is she perfect? No. Not by a long shot. She may be sweet but she's not cookie cutter. She's made mistakes. Had bad breakups. Played lost and found with her identity, which led her on a three-year soul-searching journey. Fell down. Got back up. Wrote a song about. Made an album or three off of it, and took us on the rollercoaster ride with her.
The other lesson? Whatever doesn't kill you makes you stronger.
"That's been a real focal point of a lot of the things that I've been through in my life, which is why I don't wear a lot of the situations that I found myself in that I think are sometimes make or break for our spirit, that can determine whether you rise or fall or get back up again," she shares with me from an undisclosed location in New York, where she's putting the final touches on her third studio album, Awake.
"As long as I'm breathing—as long as I'm here—I know that there will be a better day when there is a bad day, so you have to just kind of hang on to that and know that it's just making you stronger."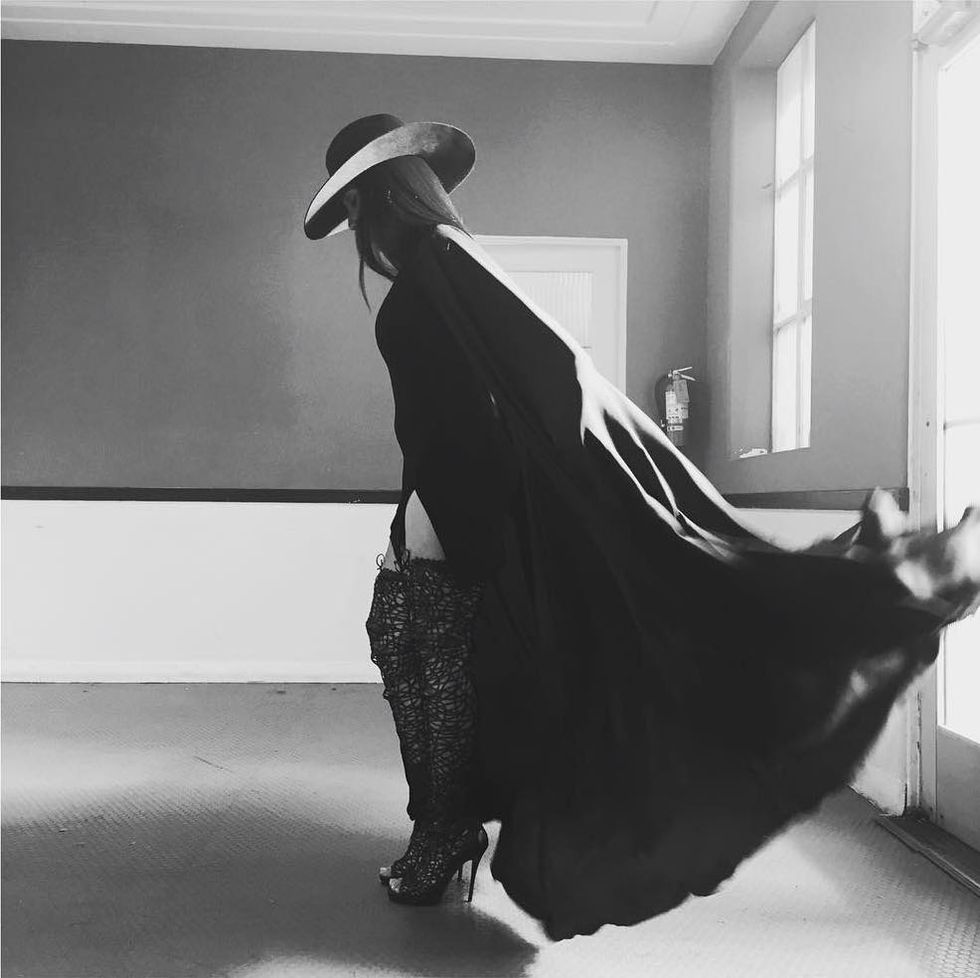 One thing that can be said about Melanie is that she's never been afraid to wear her heart on her sleeve. Since 2009 the R&B songstress has boldly shared her turn ons, turn offs, turn ups and turn downs through soulful melodies that capture the raw emotion of a woman coming into her own. Her single, "Give It To Me Right" from her first album, The Bridge, gave her the all-eyes-on-me entrance that was needed—mixing sultry vocals and sensual lyrics of a woman who knows what she wants and isn't afraid to ask for it.
She quickly followed up with one of her most notable singles, "It Kills Me," shutting down any notion that she was just a one hit wonder by topping the Billboard R&B charts and even earning her first Grammy nomination. Not bad for someone who just a year prior was the opening act on Kanye West's European tour—and this was before she released an album.
We even waited up with her at "4AM" when her love wouldn't answer, because that's what real friends do. Melanie has been our broken-hearted bestie that understands the highs and lows of love, and has beautifully sung her pain—our pain—in a string of relatable ballads.
But she's tired of being labeled the "angry black girl." Okay, yes, she just so happens to do amazing vocal performances on the subjects of love and heartbreak, that part she's proud of. Whitney did it. Mary J. mastered it. There's no shame in being able to have an authentic connection with women and men who've been through similar experiences. But to label her as "angry?" Well that's just an insult to someone who simply channels their emotion through their music—a sort of a release to what others may allow to build up inside. She's not angry; she's in tune with herself. It's something that she hopes will be evident on her new album.
"A lot of the writing on it is very personal and it's more conversational, and I think that people will be surprised to hear an album that's not full of huge big ballads from me this time around," she says. "There's a lot of vibe. There's a lot of experimentation, and there's a lot of moments of just feeling."
Melanie has never shied away from experimentation within her music. Her songs have always been a fusion of old school with a new school twist. She sampled Johnnie Taylor's "I Believe In You" on her record "Walk On By" and dabbled in The Zombie's rock and roll sound on "Give It To Me Right." We've even slow wined to the Reggae-inspired "Like I Love You" and again on "Bite the Bullet."
On Awake, she turned it up a notch by playing with her vocals and finessing her songwriting skills.
"I looked forward to people getting to know me a little bit better on that album, like personally. I feel it's who I've evolved into as an artist, now being in an independent space."
Getting to a place where she's been spiritually awakened hasn't been easy. It required her to cut ties with her record label Universal Music back in 2013 and partner with Primary Wave as an independent artist. I ask her if she thinks she'd be in the same mental space had she not decided to venture out on her own and cut the umbilical chord of being with a major label. She pauses in an effort to choose her words carefully.
"I don't know. What I do know is that people don't like change, and what I do know is that, sometimes, which I've experienced in the past, people have a perception of who you are and they want you to be what their perception is. And with people only knowing one side of me, I wanted to kind of break out of that shell and people only thinking that I'm either one tier, one facet, or whatever it is."
She's not the first to embrace the creative freedom that comes with being and independent artist. Former Roc Nation label mate Bridget Kelly also left the majors to go indie back in 2014.
For Melanie, it was just what she needed—to work at her own pace. No pressure. The time away wasn't spent in vain. She traveled, collected experiences, and re-evaluated who she was and the woman that she wanted to be.
Melanie Fiona is awake.
Not the kind of woke that has you scouring social media in attempt to staying abreast of the latest injustice that's sweeping national headlines (although she taps into that as well in her video "I Tried").
No, this is a positive woke. A self-aware woke. A woke that will snatch you up out of the fallacies of life and remind you that you're not living just to die, you're here to serve a purpose, which requires you to embrace your true self and not the person that society has portrayed you to be.
Yeah, that woke.
My first encounter with Melanie at the xoNecole launch party let me know that she was a woman who is assure of herself. Strong in mind and in spirit. Unafraid of false perceptions, just simply her. Maybe it was the fact that in a room full of tight-dress, high-heeled beauties she stood out in her signature wide-brimmed black fedora and multi-colored cloak. Or maybe it was the gratitude that poured authentically from her lips as she thanked Necole for supporting women like her whose worth goes beyond her figure (although she fully embraces her bad-ass womanly curves in her music videos). She's talented, no doubt. But what's talent without the right mentality to back it up? Knowing who she is and the direction she's going in life, that's what makes her the real MVP.
On our phone call, we talk about what's really allowed Melanie to be in a place of freedom and positivity. At the height of her career when she was racking up Grammy's with Cee-Lo Green for "Fool for You" and touring the world she admits that it was one of the lowest periods in her life. Between balancing heartbreak from a toxic relationship to living as an independent woman in New York for the the first time, she struggled to stay afloat amongst the many people and situations attempting to drown her.
"I experienced the highest success of my career with the Grammy's, but the most extreme sense of hurt, anger and frustration in my personal and professional career—and I lost myself for a little bit because I started to wear that hurt and disappointment and frustration that I was feeling because I was so upset about the things that weren't happening rather than [focusing on] the things that were happening, and I couldn't see it at the time. It took me getting really, really low within myself to kind of have to take a step back. It really took gaining and losing everything in one hard shot for me in my personal journey."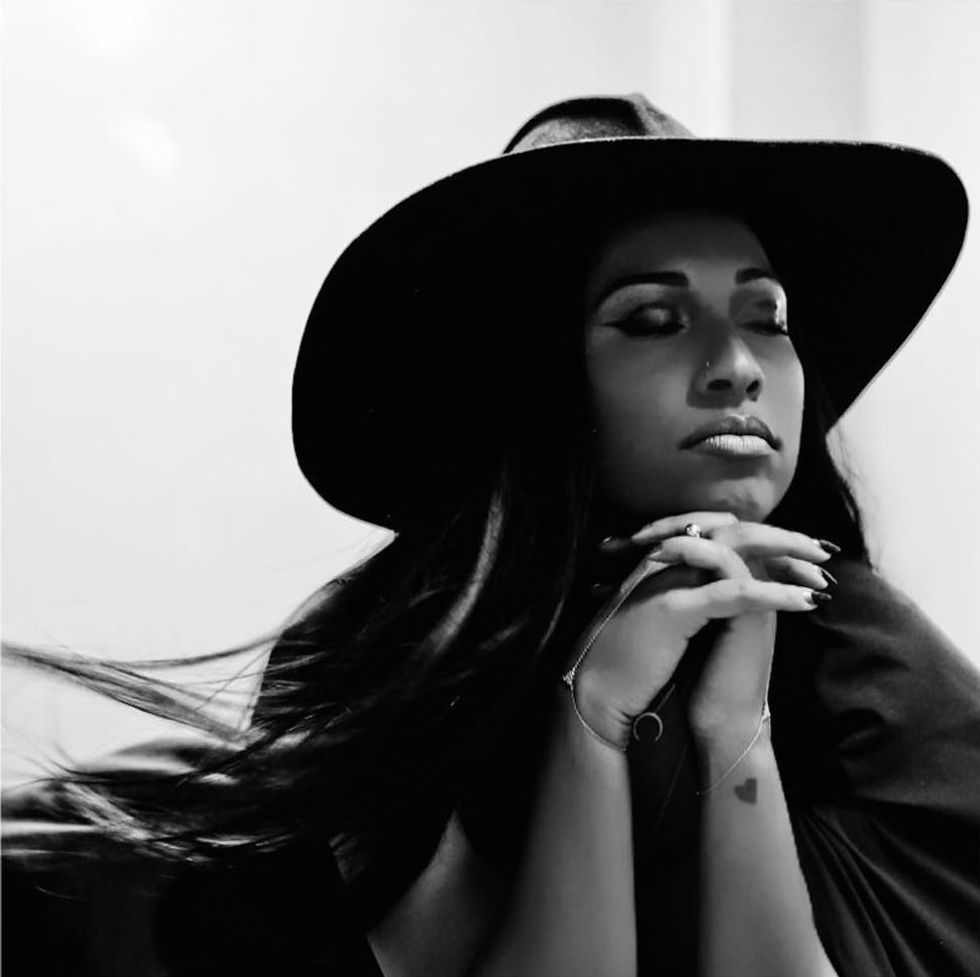 It wasn't just affecting her personal life, but her professional one, too. At one point she recalls going to the doctor because she couldn't get through a 30-minute show without her vocal chords going hoarse. Though there didn't appear to be anything wrong, one doctor suggested that she try the traditional Chinese medicine practices of acupuncture and energy healing.
"I started to release, out of nowhere, these feelings and emotions that I didn't even know I was carrying. Once I started realizing that I had literally been storing hurt and tension and aggression in my chest, in my throat, and it was making my vocal chords so tense, almost like when you're going to cry and you get that choked up feeling. I was holding so much pain inside that I was choked up all the time, and that's why my voice wasn't working, and I needed to release all of that and so that came from being isolated, allowing myself to forgive the people and the things in my life, my own self, my own mistakes, my own failures, my own self inflicted pressures, and the people around me that I felt had did me wrong."
"Forgiveness is the greatest thing you could do for yourself when you think you've been done wrong."
The process allowed her to go through a much-needed transformation. She cut ties with people in her life who were bringing about negative energy. She also stopped dating bad people out of loneliness and boredom, and let go of old cycles and bad habits that weren't positively serving her. Most importantly, she started living for herself. Even going as far as to change up her diet, going the more organic route of healthy greens and occasional lean meats to release the physical and emotional toxins in her body.
On her 30th birthday she took a solo trip to Hawaii and realized that she wasn't on her own in this journey, the universe was holding her down. She became open—became awake.
"I felt like I was sleeping on myself before. I felt like I was living in this existence of how I thought everything was supposed to go," she admits. "I had to have it literally taken from me so I could rebuild in a stronger, better centered self."
Getting closer to God and developing the goddess within herself also brought her into a new realm of creativity, and her light didn't go unnoticed. A year and a half after her tumultuous breakup, she found a new love interest in a fellow songwriter that she met while on the road, Jared Cotter. The couple have a child together and it's the happiest she's been in a while.
"I knew I couldn't have found [love] and even been open to it if I had not let go of all the other things that were in the way," she says. "I spent a lot of time on my own, working on myself and I think that's what's led me now to be in a really good relationship. I feel like I served myself and I fulfilled a lot of the things that I needed to do for myself as a woman, and I feel like that's so important. Women, in general, no matter what age you're at; whether it's relationships or jobs or whatever it is that you want, you really have to spend the time with yourself to be a part of anything. To be a role model, to be a mother, to be someone's girlfriend, wife, partner, whatever it is."
All of Melanie's efforts in self-work and self-love led her to the love of her life. And this past Valentine's Day, the songstress received a beautiful surprise when her partner set up a faux family photoshoot so that he can ask her for her hand in marriage on bended knee. It was a culminating moment and the start of the couple's "forever in the making."
She's finally at a good place, and she's carrying it from her music all the way down to her Instagram page where she posts daily devotionals from The Little Book of Light so that fans can follow along with her on her spiritual journey and, as she likes to say, stay #Awake.

Melanie Fiona is no longer the 23-year-old who lost sight of who she was and where she's going, but a proud 34-year-old who's been there, done that, and can speak wisdom about it. And don't worry, she's still penning and singing songs for those who can relate to both the struggles and the triumphs of coming into your own, all while remembering the words that Kanye spoke to her years ago about doing whatever necessary to make people remember who she is.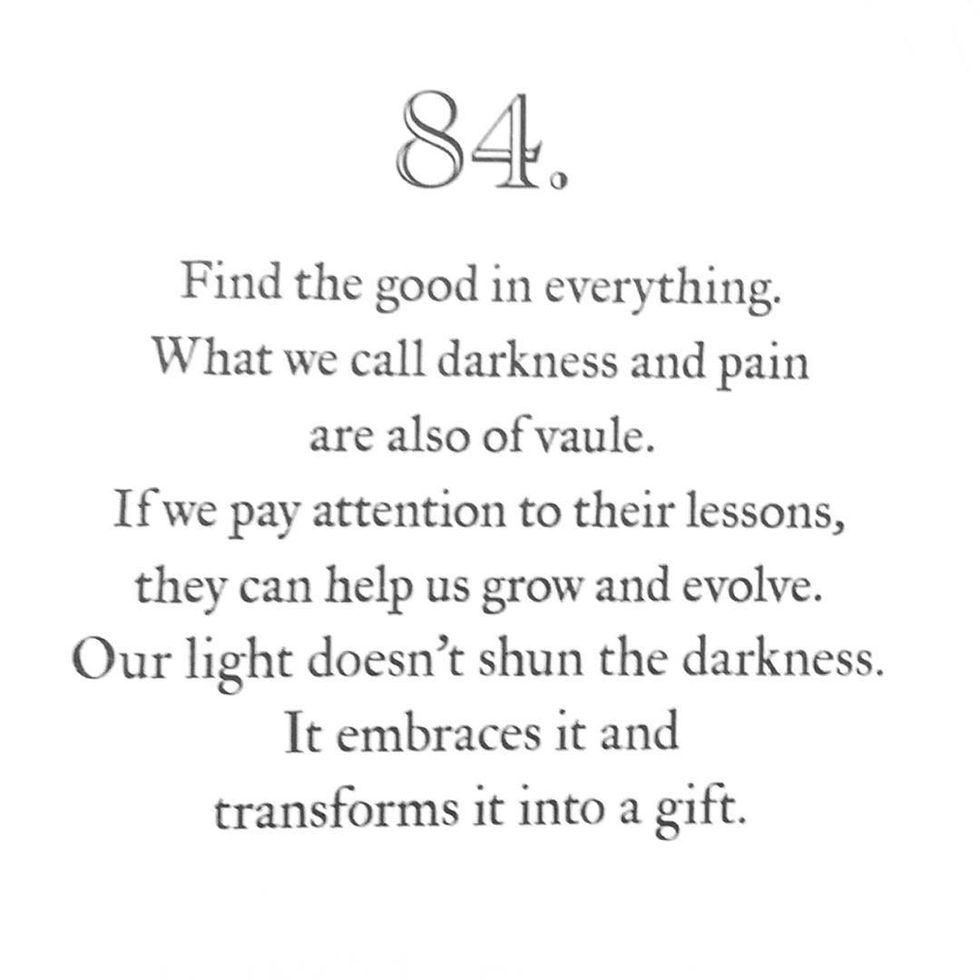 Excerpt from "The Little Book of Light"
"I would love for my legacy to be based on pure respect and love. I just think that my voice is my greater purpose, and I hope that in this lifetime, my voice, with the platform that I have with an audience and being able to reach people, will make a real impact on the world in some positive way. I want people to be like, she did good while she was on this earth, she made a difference for the better."

This article was originally posted in October 2015. This article has been updated.