Meagan Good is no stranger to scrutiny over the span of her career. She's faced very public image criticism for a multitude of reasons, from eyebrows, all the way to "that" skin-lightening incident. And when she married her husband, producer, best-selling author and motivational speaker, DeVon Franklin, many people felt she didn't fit the persona of a woman who is married to a devout Christian, being that her image was based on something like a sex symbol.
---
Needless to say, when it comes to weathering the storm, sis has been there and done that in finding a balance between the noisy criticism, and being your authentic self. Now, thankfully, she's paying the lessons forward and comforting those who have been subjected to the same.
In walks the equally fierce Chloe Bailey, who shared an emotional video on IG explaining the backlash she received after shutting down the 'silhouette' and 'buss it' challenges. Chloe is half of the popular sister duo, Chloe x Halle and she also stars as a recurring character on Freeform's Grownish. Since becoming of legal age, Chloe has stepped outside of the 'good girl' image, and stepped into her own. She's experimenting with her sexuality (something many young Black girls are not afforded), and just being a young, rich, care-free megastar. She's showing out in the best way possible all over social media, and snatching edges in the meantime.

But with any woman outwardly living, comes chatter. That of which Meagan took notice.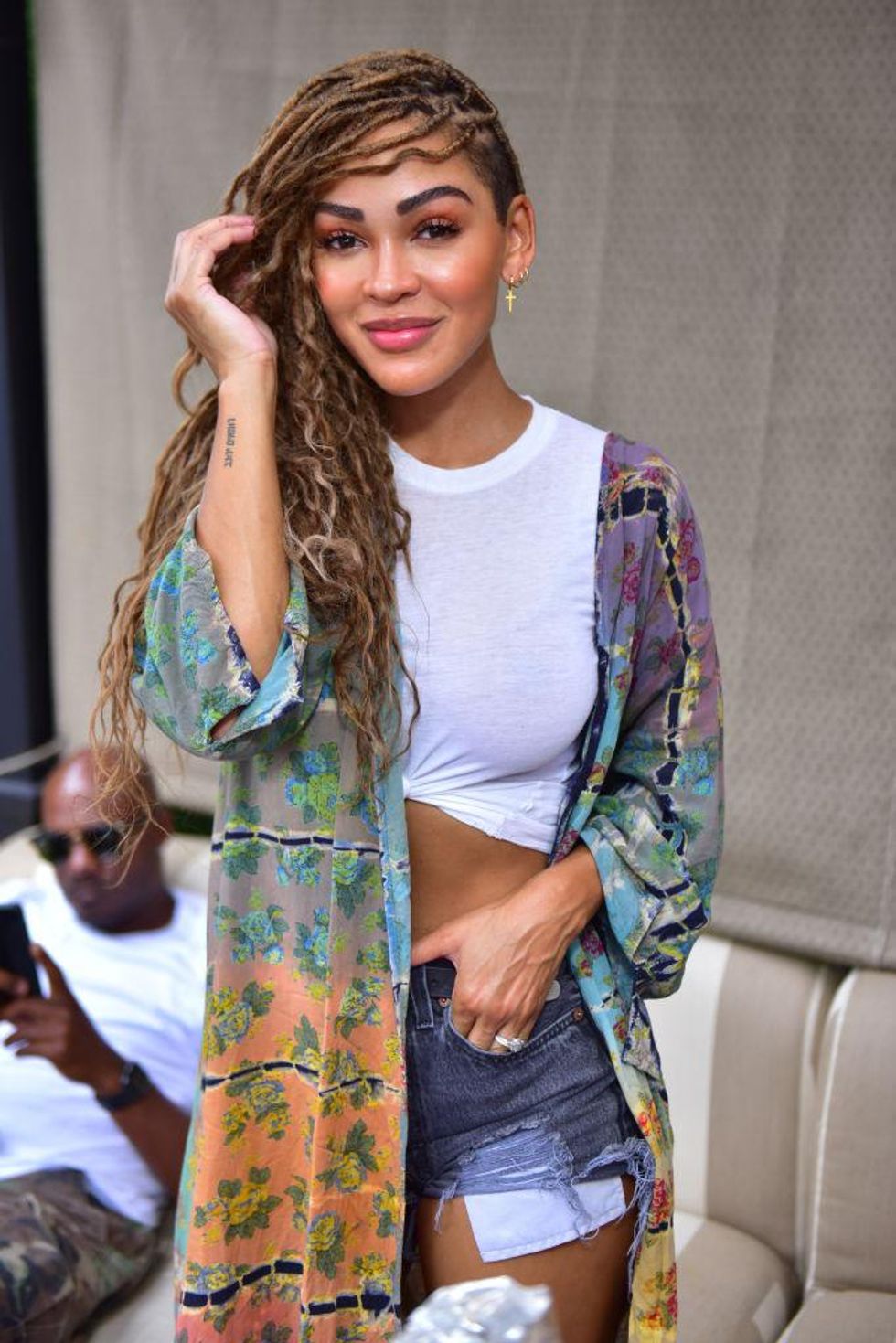 Prince Williams/Wireimage
In fact, she took the time during an interview with HelloBeautiful to address the topic and defend the starlet directly, even saying that Bailey doesn't deserve the hate at all.
"It breaks my heart to see her have to go through that. And again, getting free of what other people think of you is a process. You know, it depends on the person. Depends on how they download things–what it feels like to their spirit–so you can't just tell them to get over it."
She continued:
"The truth is these people don't determine your destiny, these people don't determine your purpose. They don't determine the call that God has on your life. The only way for you to continue to walk in that purpose and that destiny and that calling is to be authentically yourself and knowing that along the way, some people are not going to get it and that's OK."
*Poetry snaps, poetry snaps. Alllllll the poetry snaps.*
Additionally, like Meagan, other Black women came blazing in defense. Big names such as Gabrielle Union, Ava DuVernay, and Halle Berry weren't trying to hear any of the noise either.
It's good to see other Black women understand and sympathize with Chloe's blossom. Let's continue this wave by normalizing extending young, beautiful, Black women the grace to experiment with whomever she is becoming.
Are you a member of our insiders squad? Join us in the xoTribe Members Community today!

Featured image by Prince Williams/Wireimage