I've never been a foundation girl. Truthfully, I typically stay away from it because it can break out my skin, and it's tough to find a shade that fits. I have yellow undertones with a sprinkle of hyperpigmentation from previous acne struggles. Foundations with yellow undertones don't seem to have it all the way together yet. In my experience, the foundations always give banana-hued vibes. I usually purchase two foundations and mix to find my perfect shade, which isn't always ideal for my wallet.
---
When I scrolled on TikTok and came across the L'Oreal Magic Skin Beautifier, I was intrigued. The lightweight BB cream was going viral for its so-called ability to adjust to any skin tone. I watched as beauty gurus purchased it in green or orange, melted it into their skin, and raved about the results. At the time, I was entertained and fully convinced until I realized one common denominator: Everyone who reviewed the product was a white woman. I searched the "For You" page on the app to find women of color who had tried the product but fell short.
Still curious about the viral magical BB cream, I decided there was only one thing left to do. I added the product to my cart and purchased it. Check out more on my experience with the L'Oreal Magic Skin Beautifier:
About The Product
According to the site, the product is made to deliver four elements that will enhance your skin: It revives tired and stressed skin, evens tone, and hydrates. It's also supposed to transform into your perfect shade for a flawless look. I must say, the idea of a product adjusting to every skin tone and having us all looking amazing sounds way too good to be true. Skin is very complicated and unique to the individual.

Before we go any further, we should look at the ingredients. While doing my research, I noticed the product doesn't have SPF. I see this detail as a positive rather than a negative because SPF in beauty products can land differently depending on skin tone. I also noticed the product contains dimethicone which some may see as harmful to the skin because it is not a natural ingredient, however, this ingredient can prevent clogging pores by sealing any sweat or dirt on the face. Those with sensitive skin or who are prone to breakouts may appreciate this.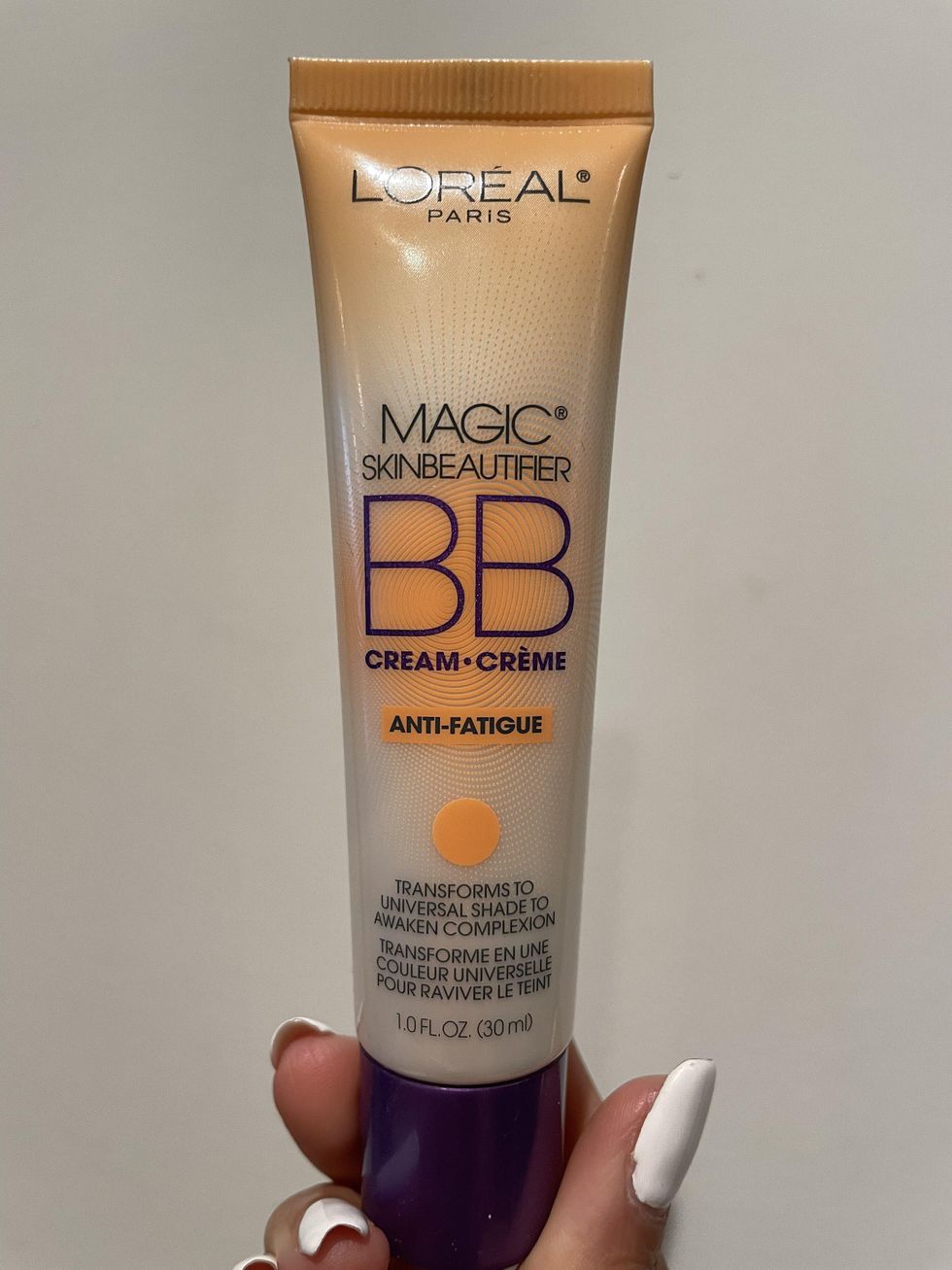 Courtesy of Celeste Polanco
About My Skin
My skin has been through many different phases in my life. There was the oil phase, which honestly was my favorite phase. My skin was glowing, and I barely found the need to use any highlighter or even foundation. I loved my skin's natural glow. Next was the acne phase, and as you can imagine, this was the least favorite time in my life. The stress of college and a toxic ex had my skin out of whack, but when college and my relationship ended, so did my acne.
Today, my skin is clear and more on the drier side. I love it, but I can admit that it could use an extra life boost.
I Tried The L'Oreal Viral TikTok BB Cream
I purchased the L'Oreal BB cream in orange because it aligned best with my needs. My skin looked very fatigued, and the orange BB cream targeted those issues. The alternative would have been the BB cream in green, which is specifically for dark spots, but I use concealer for those areas. As seen on TikTok, I squeezed the product directly on my face and rubbed it in. The orange color was intense at first, but as I massaged it into my skin, the product began to transform as promised.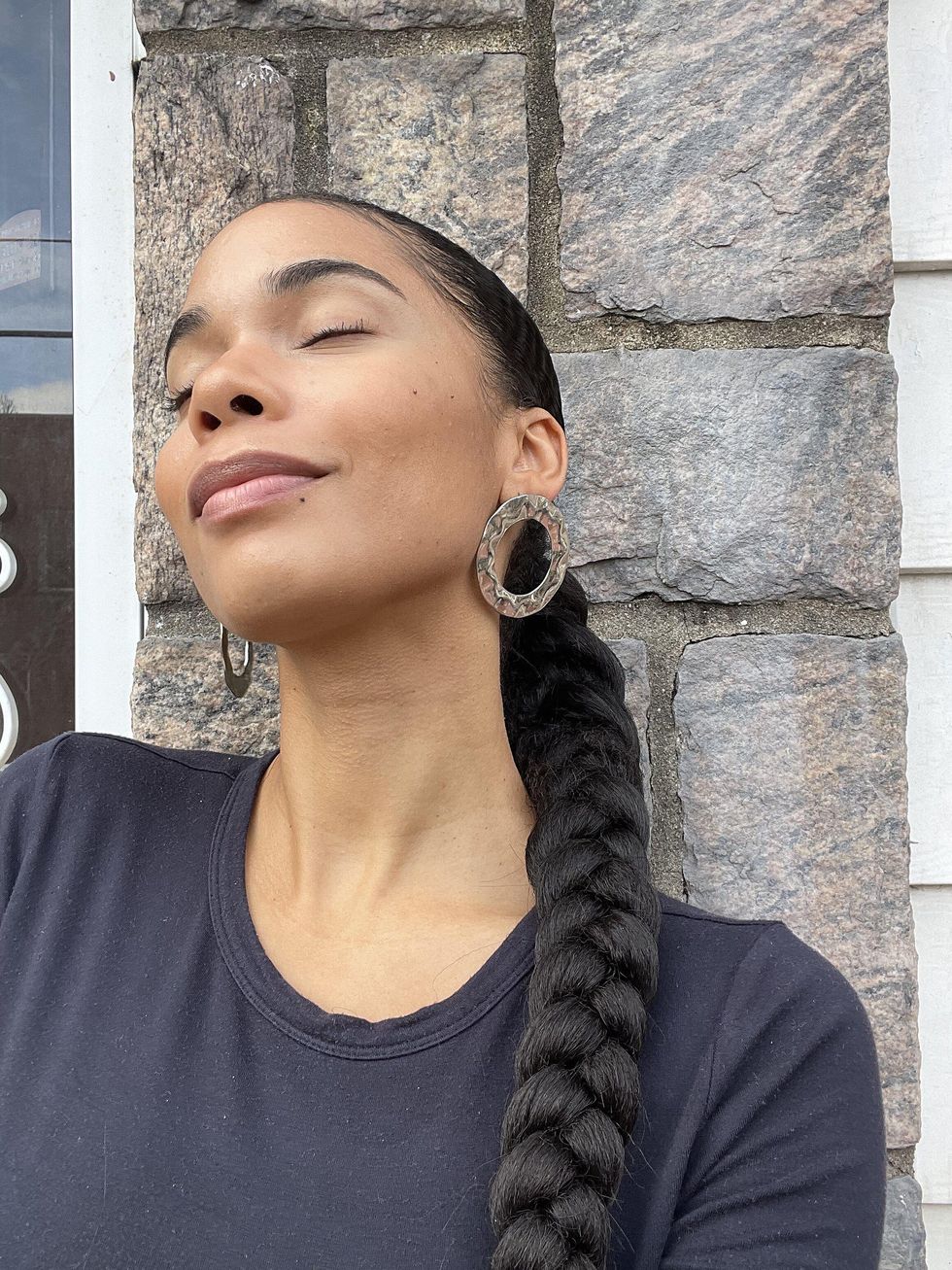 Courtesy of Celeste Polanco
The BB Cream Tried Me
The results of the L'Oreal Magic Skin Beautifier weren't that magical. Once the product settled in, I was pretty disappointed by the results. The product felt very dry on my skin, and when the orange liquid settled, my skin didn't look as flawless as expected. I felt the BB cream gave my skin a dull appearance. Since the product targets fatigued skin, I was surprised by a dull result.
I brought my skin back to life with bronzer and concealer, and the BB cream did take the layering of other makeup products better than expected. I was grateful for this, but I still wouldn't consider it a holy-grail product.
The Value
The only reason I'm not too upset about the result is because of the price point. At $10.99, it's a very fair price for a drugstore BB cream. If you're still debating trying this product, at least it won't break the bank.
The Final Verdict
To be honest, this just wasn't for me, and that's OK. I have yellow undertones and still felt like the product didn't align with my skin tone. People with darker skin tones may also struggle to find this product fitting. If you feel like the result may be different for you, go for it. The product is not expensive and won't take up all of your coins. However, for me and an ideal BB cream, the marathon continues.

Featured image courtesy of Celeste Polanco