Over the past couple of years, the beauty industry has made tremendous strides in becoming inclusive of all shades and I am totally here for it!
---
For a long time, the beauty industry has failed women of color when it comes to creating products that suit our deep range of shades and varying undertones. It seems like since Fenty Beauty came into the game in 2017, carrying 40 shades of foundation has become an industry standard. Brands have been putting in work to create foundations and other product categories that represent all shades of beauty, particularly the darker end of the spectrum. Though much work is being done, one product that brands have repeatedly missed the mark on is bronzer.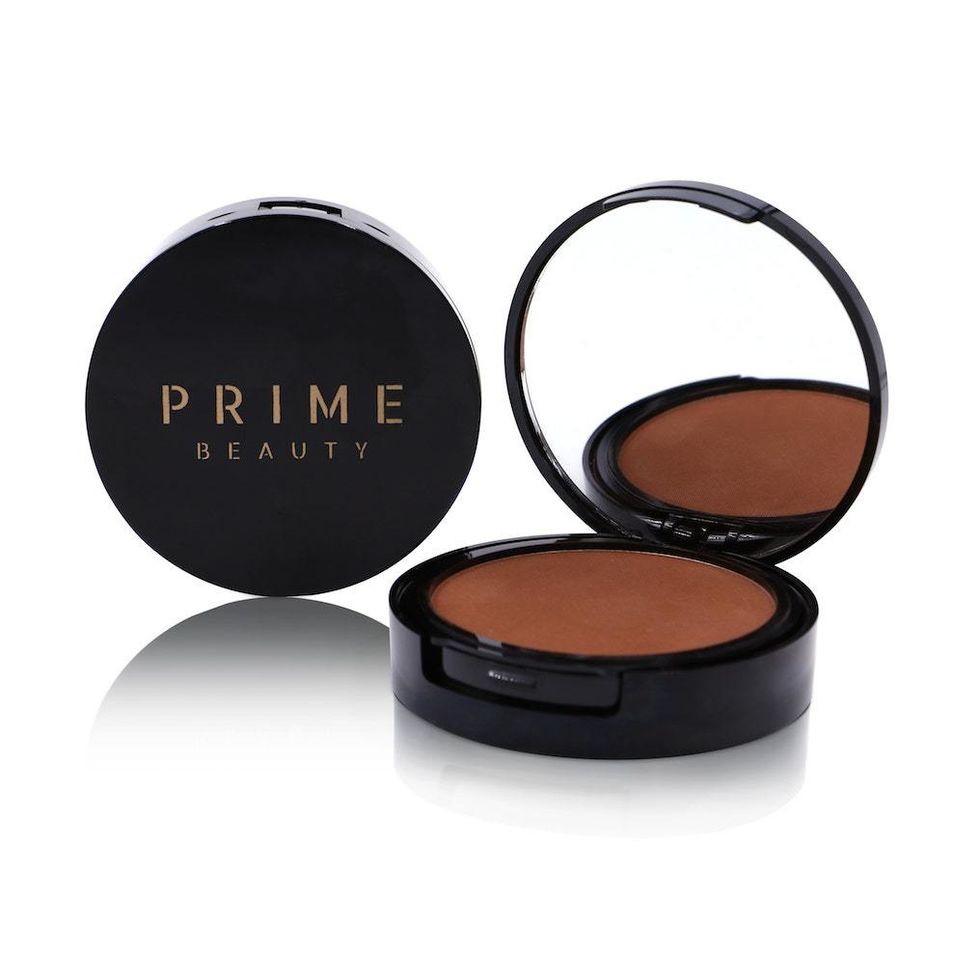 Prime Beauty
I was super excited when I stumbled upon Brownzers by Prime Beauty. These Brownzers are matte (not glittery) bronzers and made with women of color in mind. This is literally a dream come true to women like myself who love the idea of bronzer but struggle to find bronzer shades that are actually deeper than our skin tones. Most popular bronzers on the market don't come in shades that suit Black women and, quite honestly, it's a bit disappointing.
Thanks to these bronzers that make the beauty needs of women of color "primary, not secondary", I'm no longer mixing the brown shadows in my Juvia's Place Warrior palette to create a bronzer that looks good on me. These chocolate girl-friendly bronzers are offered in 3 shades: 'Glow Coast' (light brown), 'Bronzeville' (medium brown) and 'Chocolate Litty' (deep brown) to enhance your melanin. The clever shades names made me even more excited to try them out.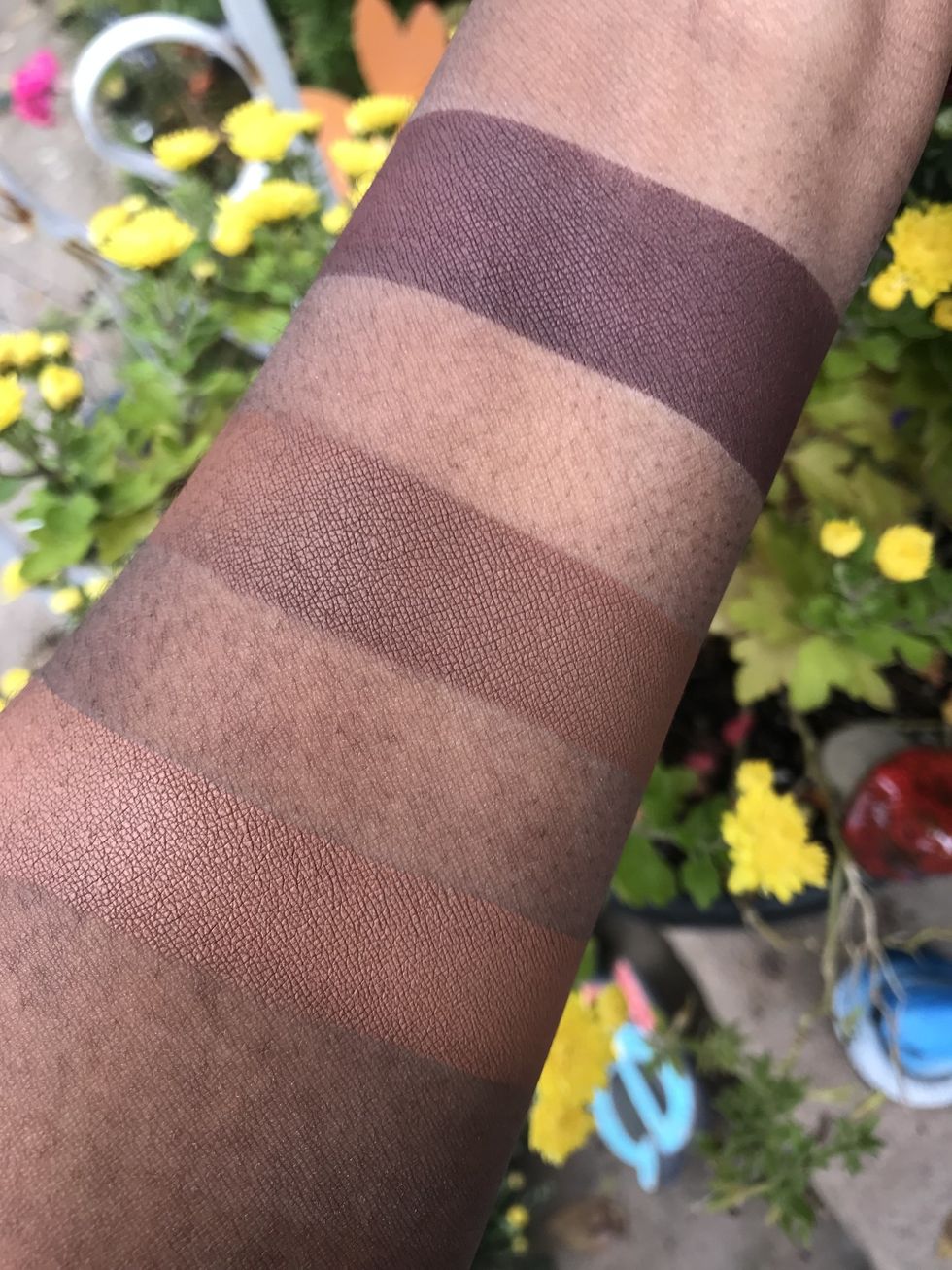 Writer MIKA/xoNecole
Here's what my makeup looks like before I added bronzer: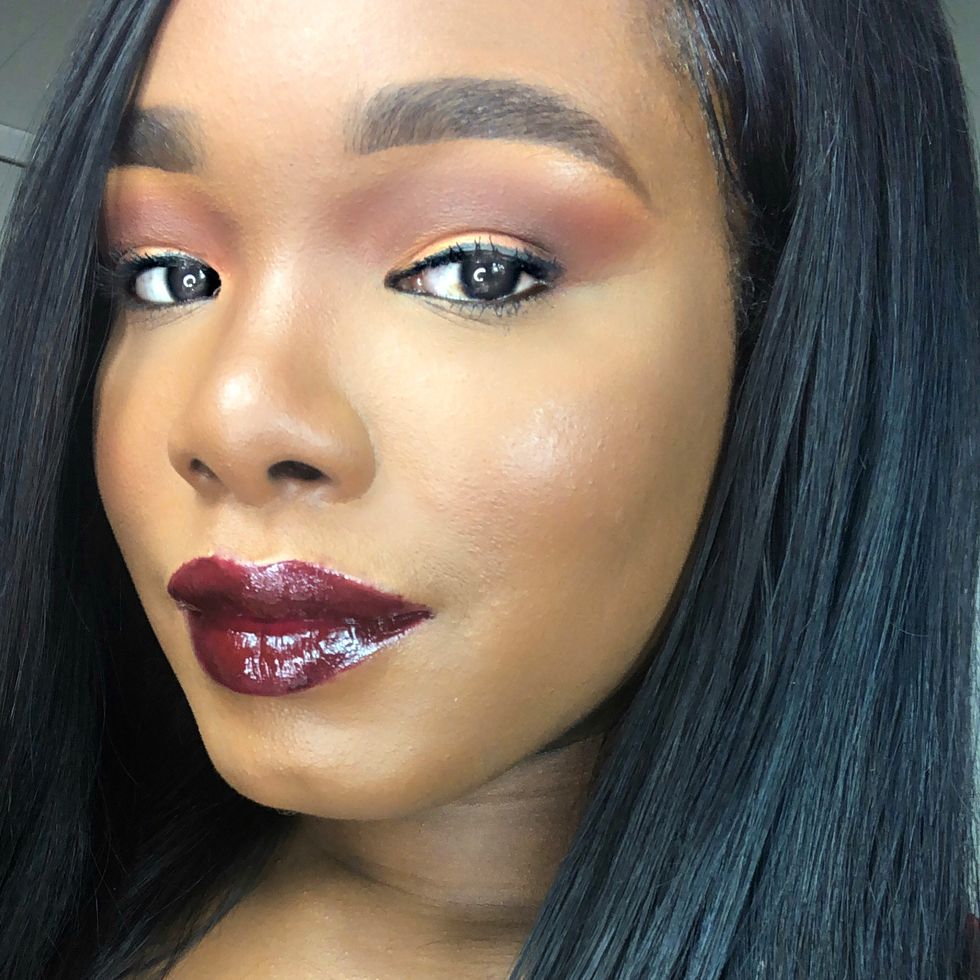 Writer MIKA/xoNecole
My makeup looks good, but I know a touch of bronzer would elevate it. Some people may ask why do women of color need bronzer anyway? Bronzer is a great finishing touch to your makeup to give your face a bit of dimension and an overall sun-kissed look.
Over the years, I've become a huge fan of bronzing as opposed to contouring. Think of bronzing as contouring's much more calm "sister". It takes way less effort and precision, yet it gives your face that little extra "life" that it needs.
Here's what my makeup looked like after applying the 'Bronzeville' bronzer from Prime Beauty: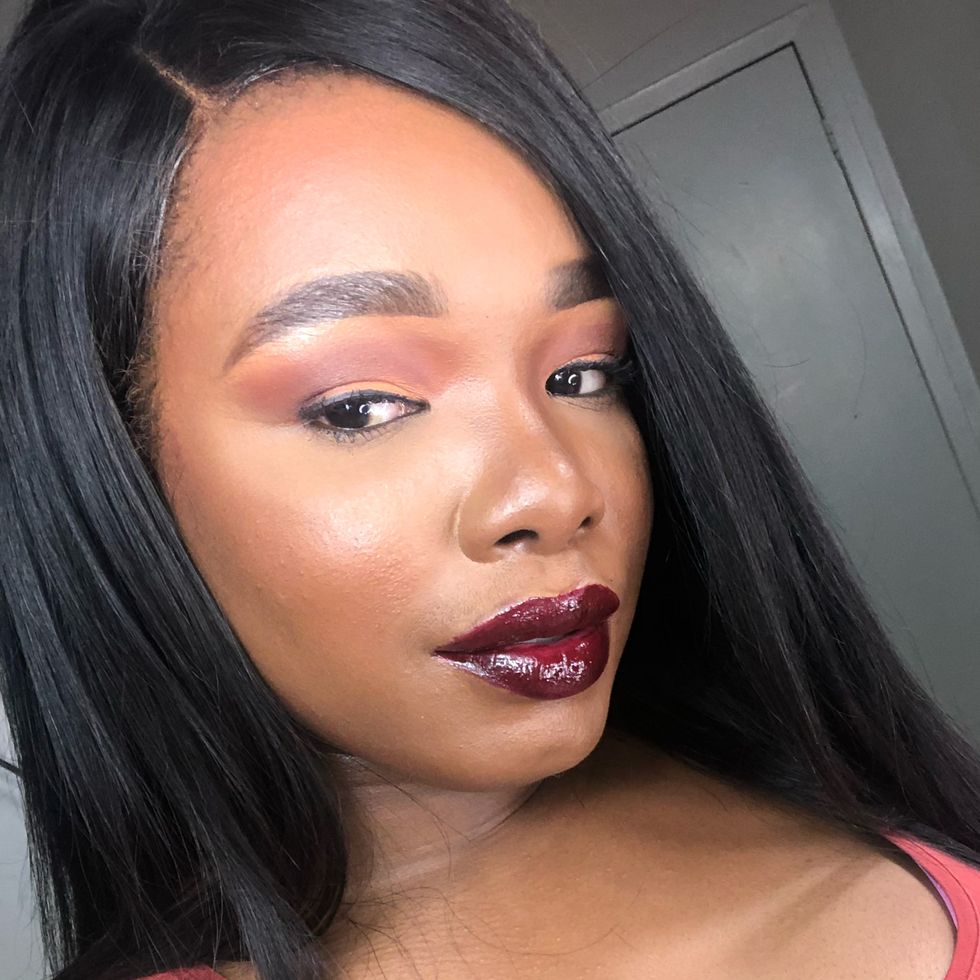 MIKA/xoNecole
After applying bronzer, my face looks much more complete and warmed up. I actually look and feel like I have a vacation tan. In reality, I'm in 40 degree weather in NYC. 'Bronzeville' is my preferred shade of the three that Prime Beauty offers. However, I can see myself using 'Glow Coast' and 'Chocolate Litty' in the future as well.
Overall, I think the Brownzer's by Prime Beauty are absolutely worth the $21 price tag. Besides the fact that their bronzers come in shades that are flattering on WOC, these bronzers are ideal for any makeup lover; from novice to professional. They apply super smoothly, which makes blending simple. Also, they are buildable, so you can start with a little bit of bronzer on your brush and add more bronzer as needed. FYI: You don't need a lot at all.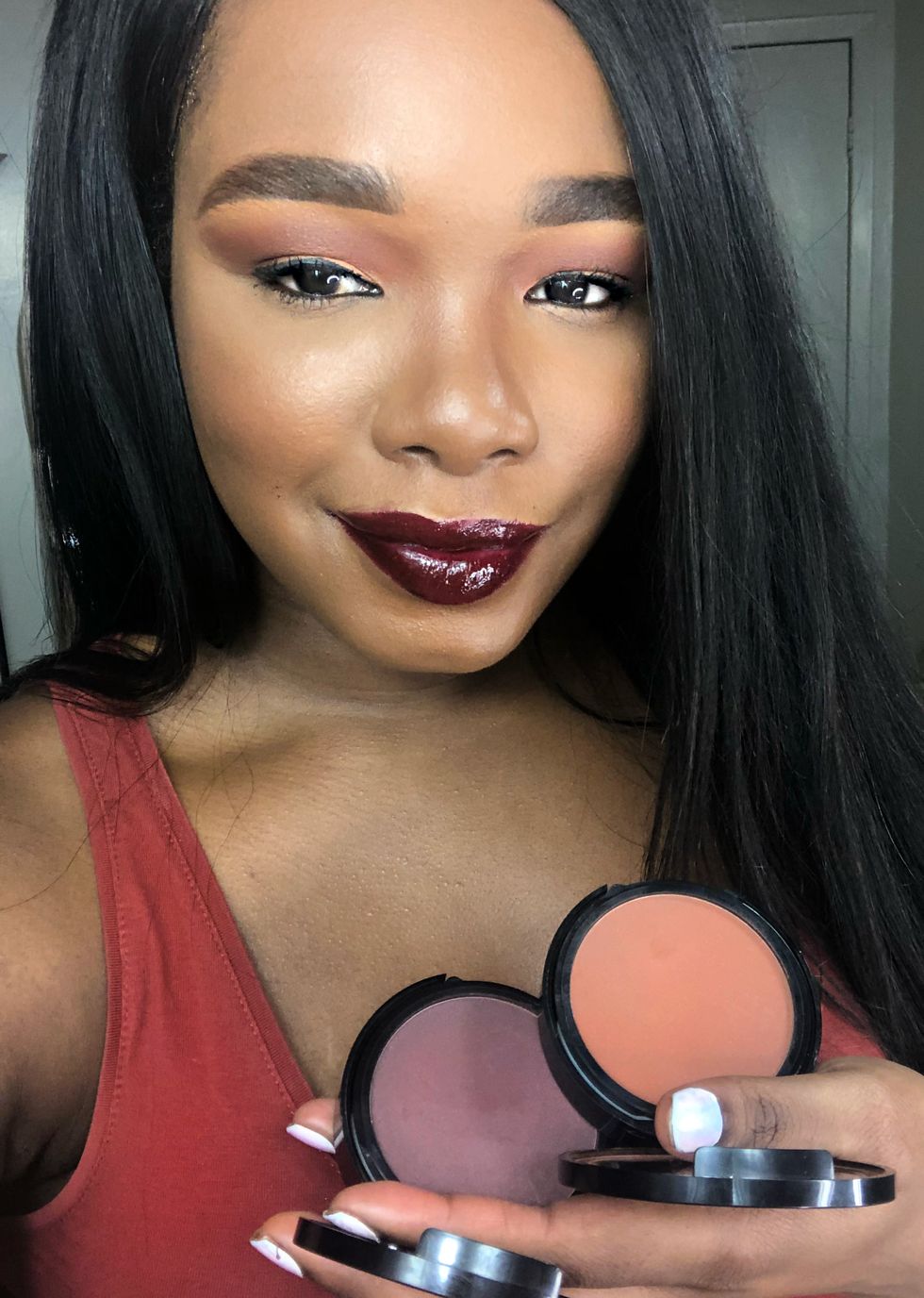 Wearing 'Brownsville'; Pictured 'Chocolate Litty'
MIKA/xoNecole
So, if you're in the market for a new bronzer or are looking to try bronzer for the first time, I would highly recommend trying one of the Brownzer's from Prime Beauty. These bronzers will open you up to a makeup category that hasn't met the needs of WOC in the past.
Related Stories
Make Your Melanin Glow: The 8 Best Body Bronzers For WOC - Read More
The Top 5 Highlighters For Women Of Color - Read More

Brown Girls Finally Have Some Brown Lipsticks To Wear For Fall - Read More
Featured image by MIKA/xoNecole