Let's be clear--Kevin Hart's soon-to-be wife, Eniko Parrish, was here for her man way before he became a brand.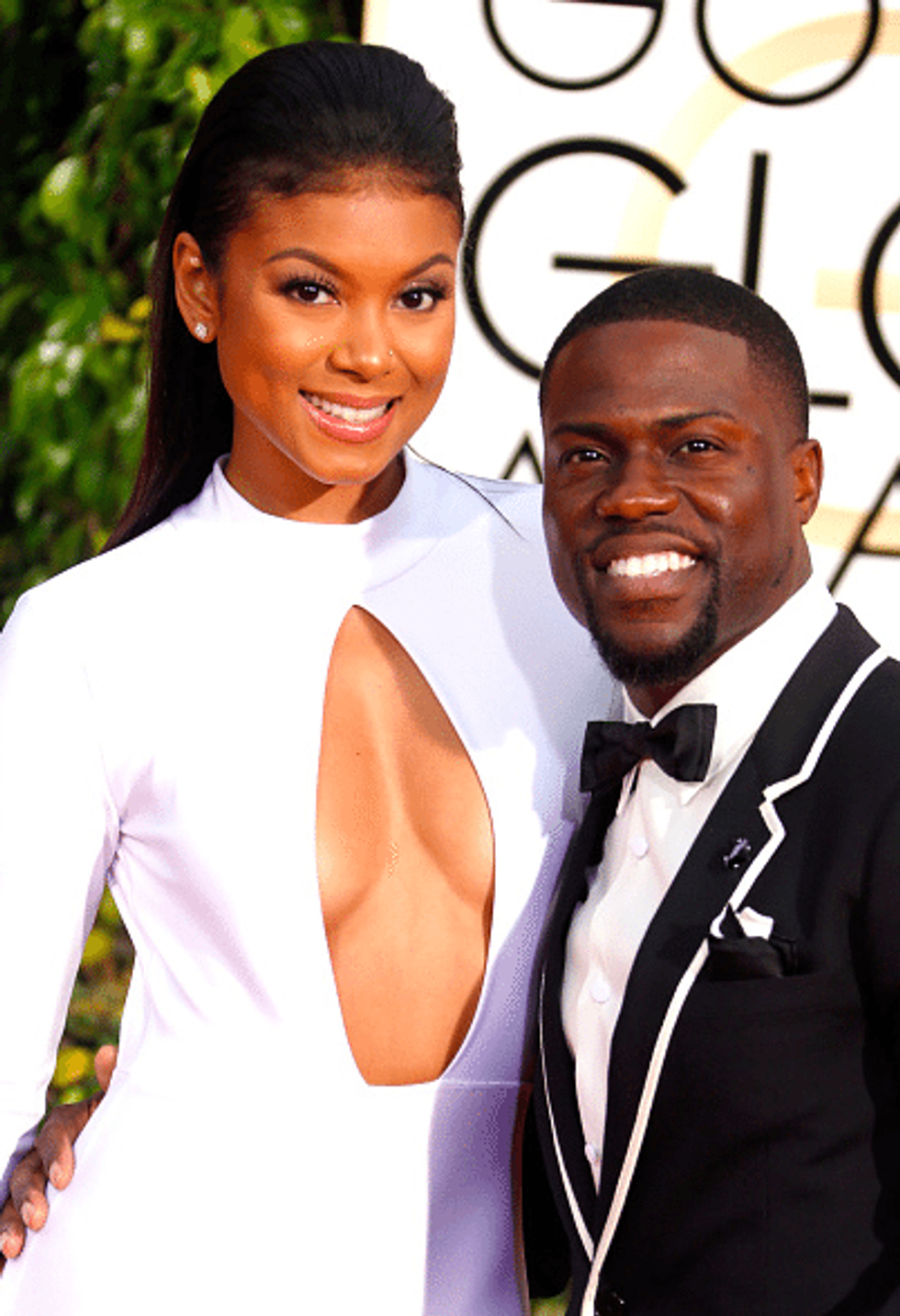 But that doesn't mean the multimillion dollar comedian won't do what he has to do before the two swap "I do's."
---
Although Kevin is willing to go half on his Hart, that's pretty much where he draws the line. The 36-year-old father and funny guy recently stopped by The Breakfast Club to dish on his upcoming summer nuptials to longtime girlfriend of seven years, Eniko Parrish.
After getting engaged last year, the actor confirmed their August 8th wedding date, in which Kevin's eight year-old son and best-friend, Hendrix, will be his best man.
But before he and Eniko make that formal walk down the aisle, they'll casually be signing off on a prenup! According to Kevin, he and Eniko both agree that it's the best thing to do!
"If you don't [get a prenup] you're stupid! That's not even an issue with her and I. When I say I got a good one, I got a good one. A logical, thinking woman. Do you understand how hard that is? To get a woman that can think on a logistic, reality term, not just emotional level? We have great conversations and understanding moments where she gets my platform and where I am, and where I came from, and what is at stake, and what I'm protecting."
That's what's up! Most people find the discussion of a prenuptial agreement (prenup) to be tricky since many feel that it foreshadows the fate of your marriage. However, during a time where the divorce rate is still 40-50 percent, we say you may want to consider placing your pride aside to pick up that pen and fill out that paperwork.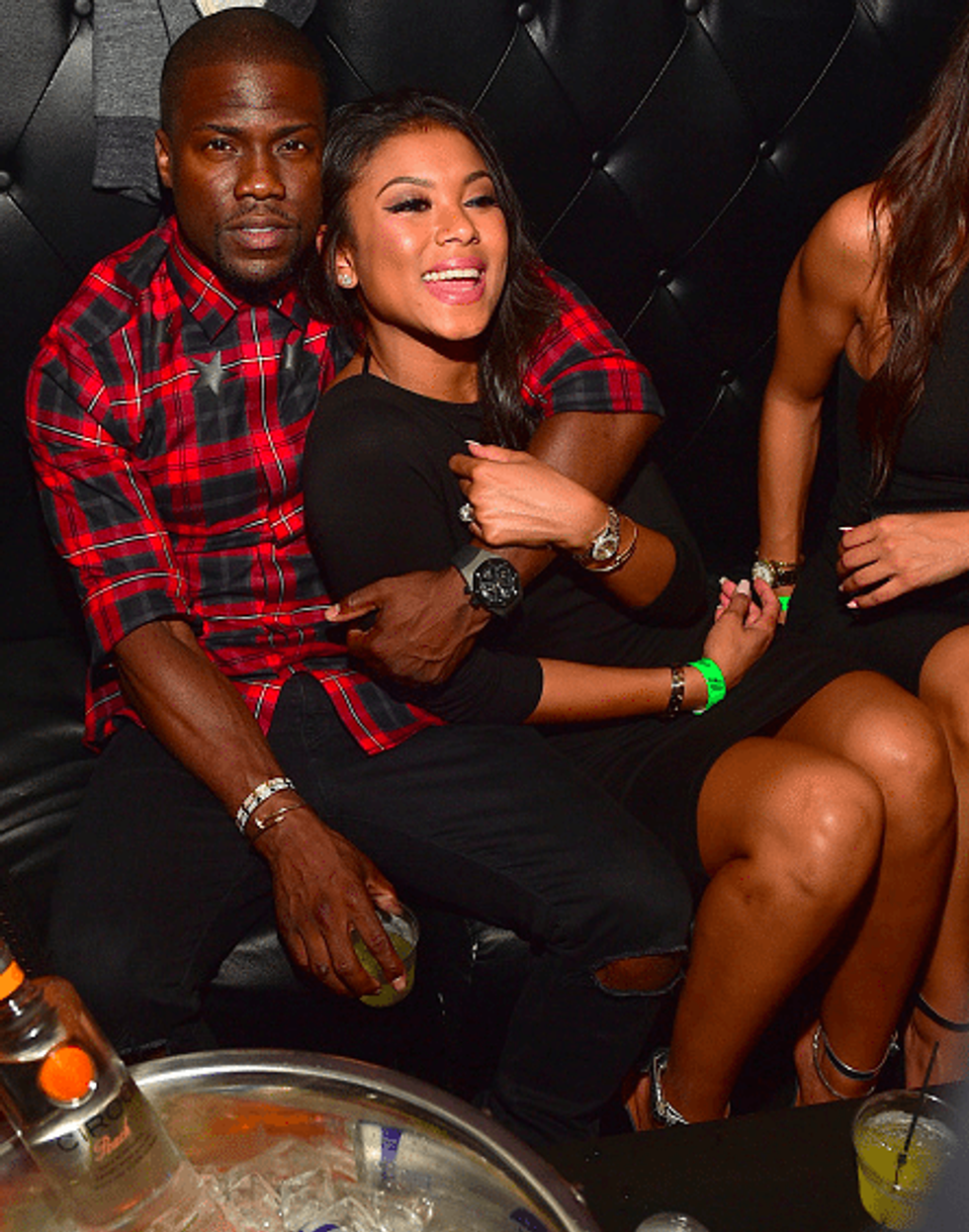 And for those wondering why a prenup would even be up for debate between Kevin and Eniko, it's because like any other woman who has been with a celebrity before he was a household name, some may assume she'd feel entitled, because FYI: she is not his trophy wife, she's been down!
"I didn't meet Eniko when I was 'Kev' (famous). I met her when it was 'Oh, it's about to get crazy.' I was doing some shows in the theatre I wasn't in arenas yet or movies. She's been around. Through public eye, it looks like 'Aww man, that's your money chick. She popped around when the money came.' Nah, she been around. We've got seven years!

I got a good one. I can't play any games. I call her 'My Rib' and I don't think people understand what that means. It's from the Bible. A rib is something you can't live without, you're not supposed to live without."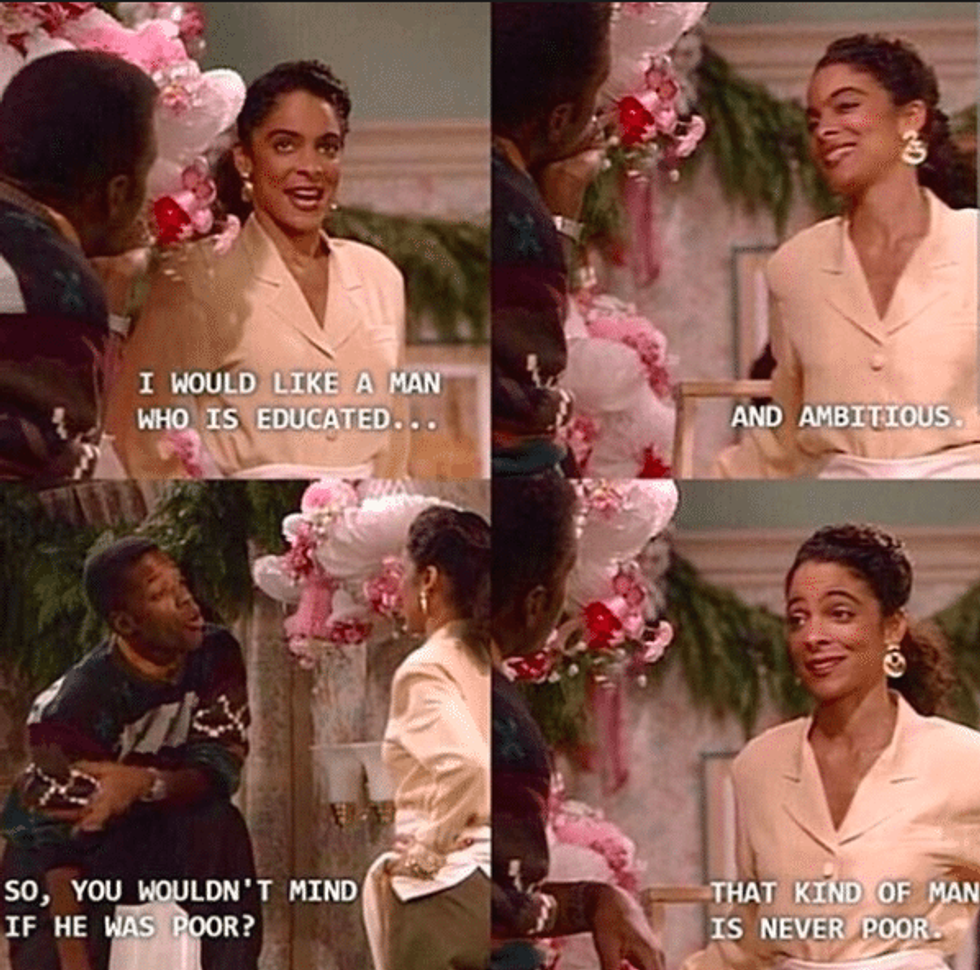 You go boy! Some may try and make the argument that Eniko may have been drawn to Kevin's hustle and probably predicted his forthcoming success, giving further incentive to stay outside of love. After all, he may not have been in movies yet, but there is no denying Kev was at least steady booked. But does the ability to believe your man is about to blow up mean you should back off? Not at all. The reality is, hard work will always beat talent when talent fails to work hard. And clearly Kevin Hart has both. What isn't there to find attractive about a man chasing his dreams while still managing to cash a check?
Being attracted to a man with ambition who's winning doesn't necessarily make you a gold-digger. And when you've known someone before all the money, and for so long, don't even bother finishing the last line to "that" song.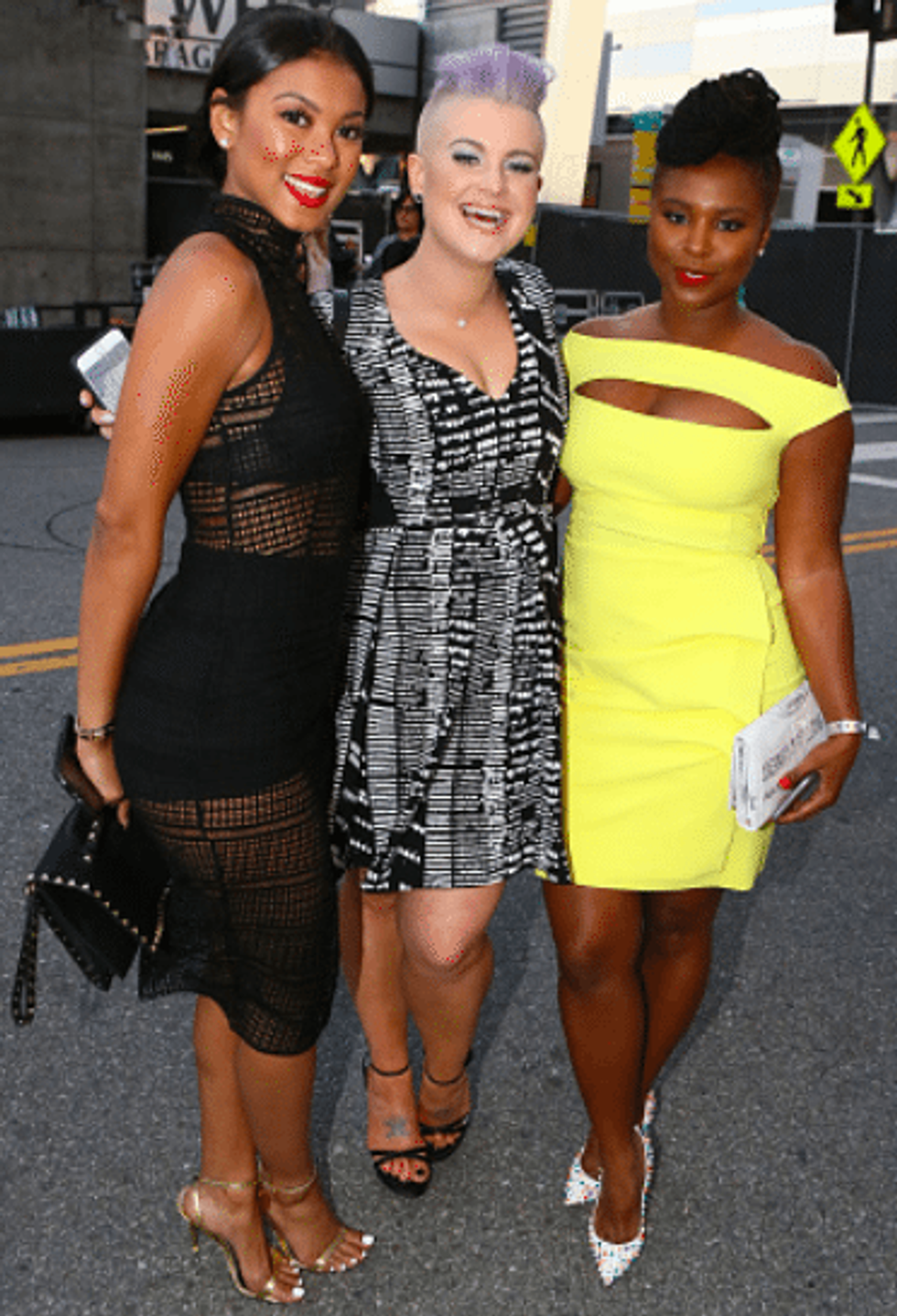 Kevin also opened up about why he feels his marriage to Eniko will work better than his first one to ex-wife and actress, Torrei Hart, and let's just say, time and experience are key:
"I can say on record, within my last marriage, I take full responsibility for the mistakes I made. I'm not sitting up here saying I don't understand why it didn't work. I'm Guilty! *raises hand* I did wrong. That's why I got out of it because I said [to Torrei] 'You should be happy. You deserve better.' At that age of 22, I wasn't ready to be married. I didn't understand what it was. I'm 36 now. I got a good woman. She's 30 about to be 31. What else am I looking for? What else is out there?

You can always try to find something that's better. Bigger ass and some breasts. But that never ends. So when you do find something that stimulates you in a mental and physical and emotional level, at this age, what else do I need?"
And as far as whether or not the father of two and soon to be husband (again) finds it hard to be loyal while in the prime of his success- not at all! When asked his feelings on cheating Kevin made it clear that between loving his soon to be wife, social media and being a grown man with responsibilities- he has no time for that!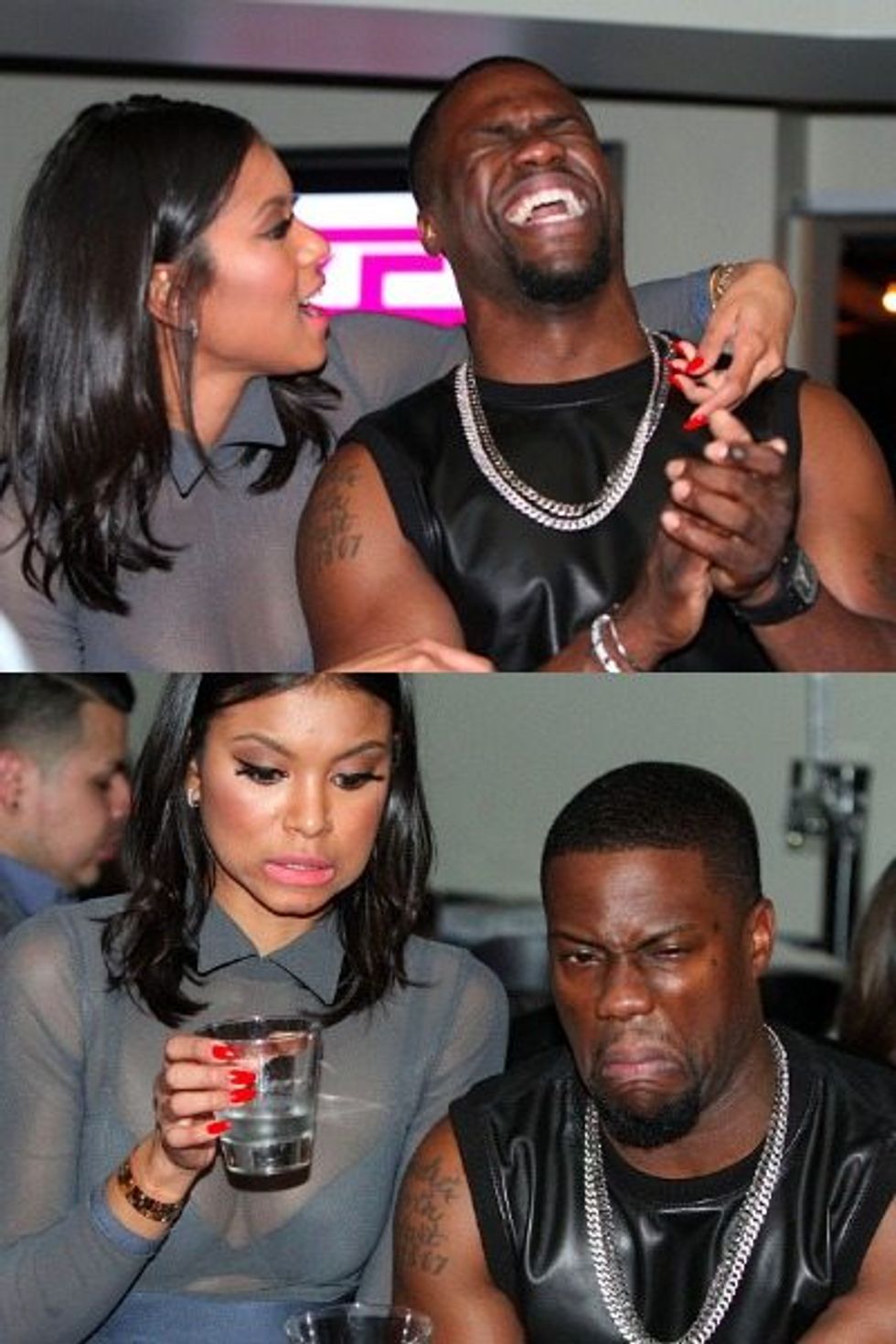 "Today, at today's time, it's too risky to cheat. And not to say all women are opportunists, because that's not fair and that's not true, there are some women that have given other women a bad name. With the social media and the positing of 'In the bed with, boom. Look who's house.'
There is no safe return from [cheating]. I wouldn't be a good cheater right now because I don't even feel like I can trust you to cheat [with me]. I'd be like 'What you doing? You taking a picture? Why you going in there? You about to post that?' It's to much. There is no sanity that comes with it so why risk it? What am I going to throw it all away for? It's not worth it at all!"
Love it! Kevin Hart currently has also just signed a deal with Nike for his "Move with Hart" sneakers and fitness campaign. The colorways for the kicks are inspired by his kids, Heaven and Hendrix's, favorite colors (blue and red). He is the first comedian to snag an athletic endorsement deal with the shoe line. And on top of his mega movie deals this year (Ride Along 2, Central Intelligence, Secret Life of Pets), and his comedy tour, it's safe to say can't nobody knock his hustle!
Check out Kevin's full interview with the Breakfast Club here: