In honor of Pride Month, PAPER Magazine interviewed Kehlani who is an outspoken queer artist that constantly uses her platform to uplift the LGBTQ community and raise awareness of the harsh reality that Black trans and queer people have to face.
---
Kehlani is a person that has no filter for her passions and thoughts, but she sometimes has to take a step back when speaking about topics, such as race and sexuality, because she is aware of the way that she is presented to the world.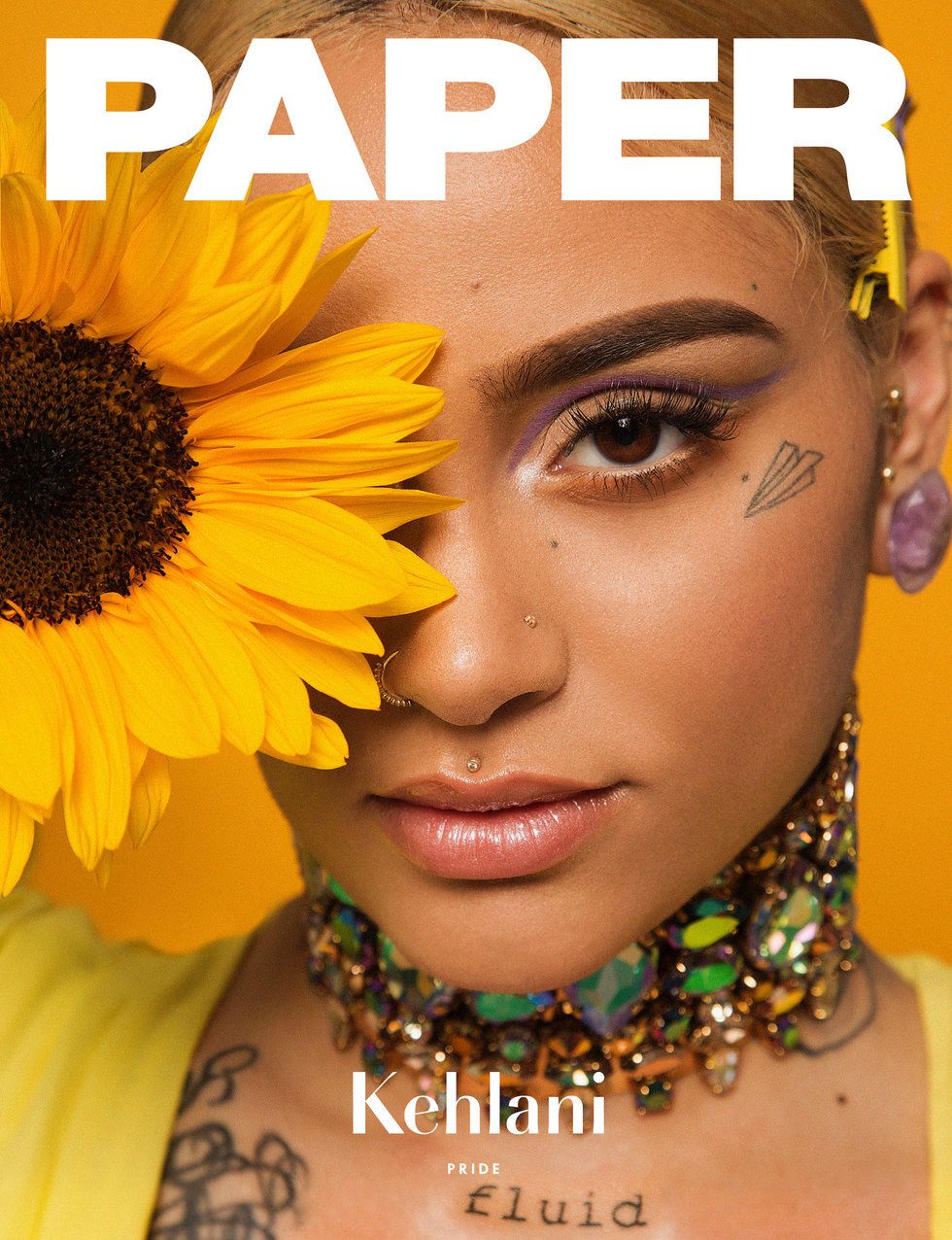 Thom Kerr/PAPER Magazine
She describes herself as, "a non-Black passing and Hetero passing person." She always holds herself accountable for her posts that may have been received in a way she hadn't intended. With her empathy always at the frontline, she learns from her fans and is extremely mindful of everything she says to steer clear of verbally causing harm or offending anyone.

"I have to check myself with when I do give information. I'm a bisexual woman who has been with men, and a lot of queer women are sensitive to that. I'm a mixed woman who is white presenting at times, and a lot of black people are very sensitive to that so I'm sensitive to that. And I'm a person who has mental health issues, but I live a 'stable life' in the eyes of a lot of people, so I have to be careful when I'm speaking on that."
The 23-year-old hit the R&B scene in 2014 with her debut project Cloud 19. To some listeners, the image behind the voice where delicate, rasp, and power meet came as a surprise. The colorful tattoos wrapped across her body, piercings galore, and her face tattoo of a paper airplane was a juxtaposition of the warm honey of her voice.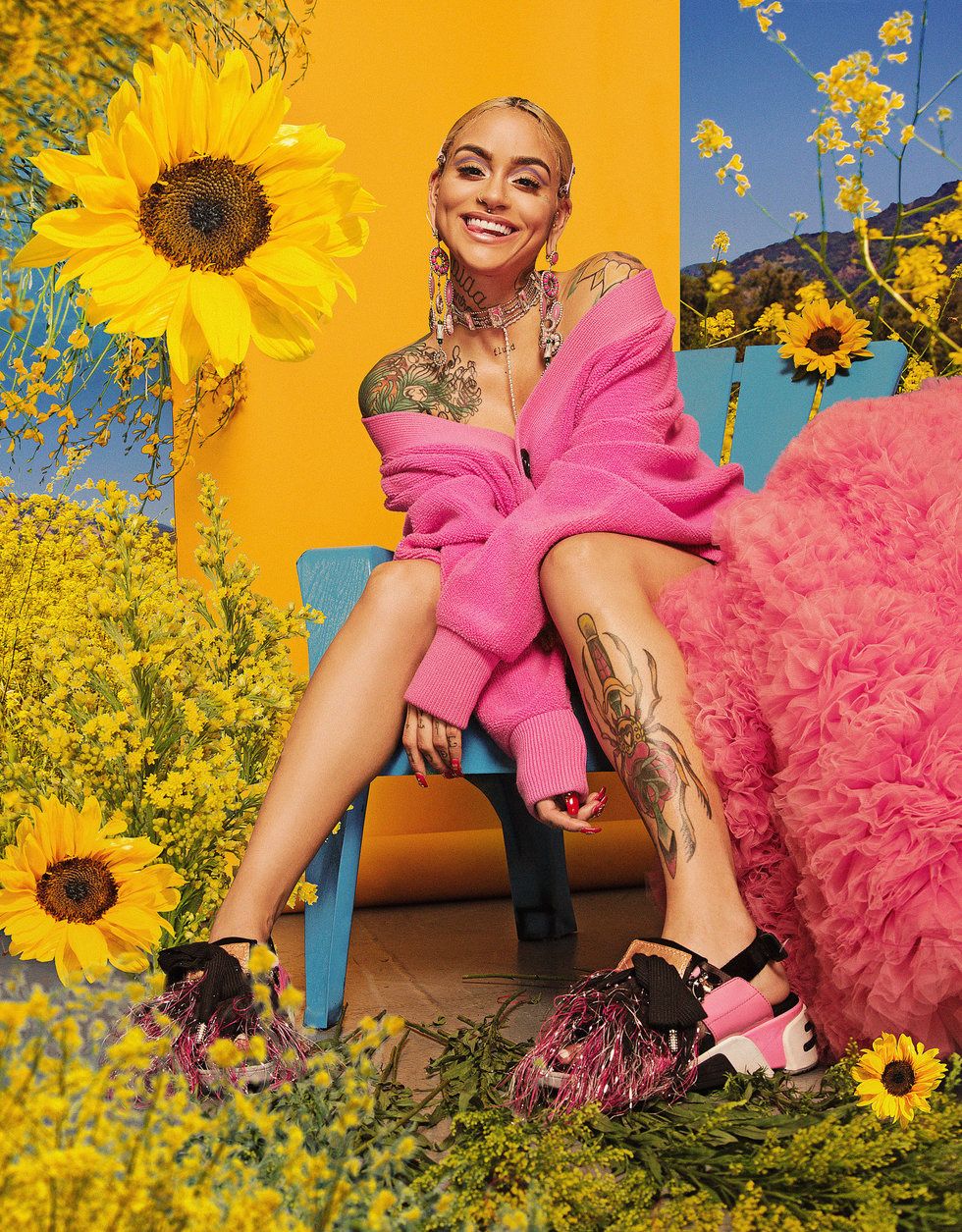 Thom Kerr/PAPER Magazine
Her unconventional look has led her to become the target for judgment and interrogation-esque questions. In high school, she fell victim to being more masculine in relationships with a woman and more feminine with a man.

"I feel like I had to define it: I had to be gay or straight. That was a big thing I went through for a long time. I was really butchy in 11th and 12th grade because I just felt, if you like girls, this is what you're supposed to look and dress like. I wasn't comfortable with my feminine side. I was definitely like, 'If I'm touching a girl, she's not touching me back because I'm the boy.'... I only wore snapbacks, and it was really intense."
"Once I really understood that if someone likes me, they like me for all of me, I started being myself depending on how I felt that day, not based on who I was dating at the time."
With breaking down the rules and labels placed on queer women, Kehlani learned to become more comfortable with her feminine side, which is why we now see her killing fashion events with a beat face in designer dresses and six-inch heels, most recently the 2018 CFDA Awards with her now signature yellow.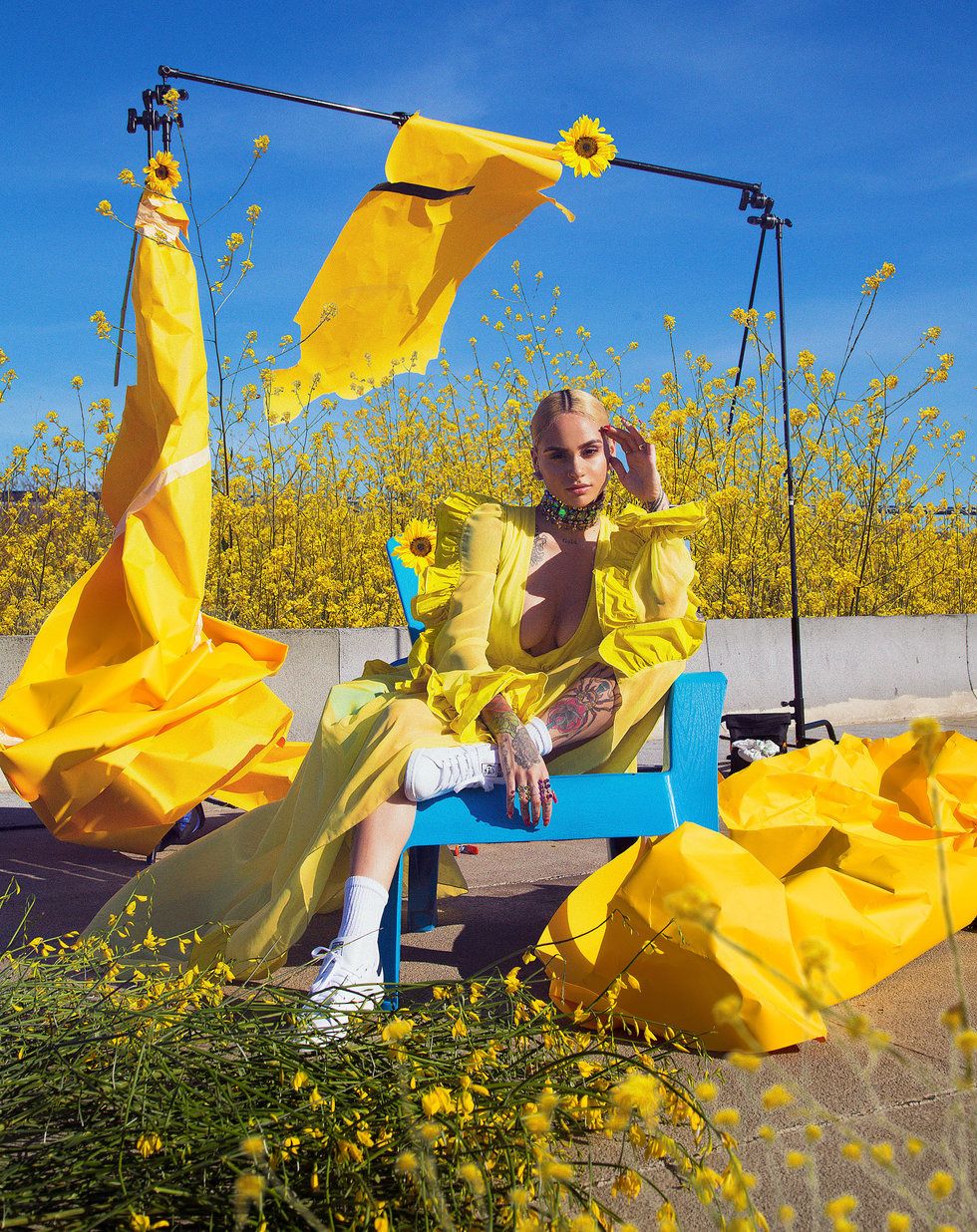 Thom Kerr/PAPER Magazine
She even made changes to her original PAPER cover shoot to show the soft, vibrant, and beaming light of a person she is that an outsider from first glance may not have gotten to experience. For Kehlani, fluidity means exactly that: being fluid. And her queerness doesn't place her in anyone's box.

"Why wouldn't I take such a great opportunity, which is an article to express my queerness and my fluidity, and allow the images to put me in that box? It's not going to help anyone reading this understand fluidity. It's not going to educate anyone on me, it's going to further put me in a box that I don't want to be in."
"When you truly understand the humanness of queerness, there are no rules to this shit."
Her journey of embracing her fluidity and femininity has further immersed her into the greatness that is women and her admiration for them that she loves to share to the world through her music, most notably with her anthem "Honey". (Real fans know it all started with "First Position").
"I was blown away with my first encounter with a woman. It's one thing to really know yourself and know how you react to things, but when you first start to understand and love a woman, you really almost get intimidated with how epic a woman is."
For more of Kehlani's PAPER feature for Pride Month, find the full article here.
Featured image by Thom Kerr/PAPER Magazine