Ngozi Nwanji
Ngozi Nwanji is from Silver Spring, MD and is currently a senior majoring in journalism at Temple University. Her passions include writing, Issa Rae, and music, especially 90s R&B.
For many, if they were told to describe what happiness looks like to the them, the words "success", "money", or "significant other" would be thrown around. The reality that we end up facing is our own false perception as we learn that our flawed expectations were never designed to be the solutions to our problems.
The same can be said about singer Michelle Williams. While at the peak of her career as ⅓ of one of the most successful girl groups of all-time Destiny's Child, she was also at rock bottom as she secretly battled depression. Just last year, she revealed on The Talk her manager's response to learning she was depressed: "Y'all just signed a multi-million dollar deal, you're about to go on tour, what do you have to be depressed about?"
Through her decade journey of inner frustrations to suicidal thoughts, life bloomed at the end of the dark tunnel. With a loving fiance and her home decor business, Believe By Michelle, the 37-year-old still ensures she doesn't lose sight of taking care of the anchor of her happiness, which is herself. In an interview with Forbes, she said:
"That whole, 'While you sleep I was grinding' foolishness? No, please rest. This past week, I literally had to take stuff off my calendar. I had too much going on, and was starting to feel pulled. Sorry, call me flakey if you want to, but my mental health is way more important. I don't want to go back to that dark hole, you know what I mean? Depression is really no joke at all. I'm a big fan of therapy, counseling. I'm about to be married, so I want to make sure I'm continuing the healing process, for my husband."
The "grind 24/7" mentality that has become the social norm is unhealthy and drives people into insanity more than prosperity. It not only results in everything becoming a competition, but also it ups the ante on emotionally living off validation from others.
While working to please others, we forget what pleases ourselves and dig an even bigger hole of creating a facade that everything is going well by sharing shallow victories with the world when, in actuality, our minds are filled with misery and self-loathing. If you want to see a change in your mental space and attitude towards life, you have to slow things down in your packed schedule to create a specific time that is set strictly for your peace of mind.
"If you spend 30 minutes on Instagram, maybe just spend 20 and do 10 minutes of meditation, push-ups, drinking water… Instead of putting the kids to bed at 8:00, make sure they're in the bed at 7:30, so you got 30 minutes for you. Start somewhere."
No matter how far you believe you've gotten through your own personal battles with your inner demons, self-care shouldn't lose its value and should always be at the center of your life.
To read Michelle's Forbes feature in full, click here.
Featured image by Getty Images
Social media was left in shock after watching the young woman be forced down to the pavement and dragged by her hair. After Officer Eric Casebolt wasn't indicted for his brutal act of force, Dajerria and her legal guardian took matters into their own hands by suing the city of McKinney and Officer Eric Casebolt for $5 million last year for his "excessive force" and holding her without "probable cause".
It was recently announced that the case settled for $148,000 in response to McKinney mayor George Fuller calling Dajerria "a verbally abusive, disobedient girl." Dajerria's attorney, Kim T. Cole clap backed and spoke of Casebolt to Teen Vogue:
"He was the one who was verbally abusive. You're not afraid of white people who pose an actual threat, who walk out of shooting up a church or a school without a scratch on them, but you are afraid of a Black girl and her 'tone'? Watch the video – she never used a cuss word, never talked back to him – all she did was repeatedly ask someone to call her mama."
"They appeared as a threat" has become a common justification used by officers involved in cases of excessive force and police brutality. The false claims against Black women and men lead to arrests that inevitably causes trauma in the process.
Dejarria was in the public eye and under its scrutiny after the video went viral. She even told Cole that since the arrest she hadn't been swimming.
"This girl will never be the same. Anyone who has been a teenage Black girl knows how hard it is, and to have this type of negative publicity, in your bikini, shown all over the world. It tore her up. We don't know who she would have been had this not happened."
But, the now the high school graduate and soon community college student is turning her past horror show into a celebration.
She will be hosting a pool party on June 23 along with activists DeRay McKesson and Shaun King to raise money for teenagers in McKinney to receive scholarships.

Bozoma Saint John is a natural born hustler that exudes confidence and has been navigating through corporate America with her go-getter demeanor. Through the loss of her husband and raising her daughter on her own, Saint John used her pain for triumph to collect everything that belongs to her despite any obstacle that attempted to stand in her way.
The 41-year-old is a marketing executive that inspired women of color worldwide by breaking down barriers in major companies, including PepsiCo and Apple Music, as one of the few Black women executives in technology. After leaving Apple Music as its head of consumer marketing to become Uber's chief brand officer in 2017, Badass Boz is now turning another new chapter and leaving the company. Her last day is June 22.
Recode was the first to announce Saint John's departure and Uber confirmed it. She will now serve as the chief marketing officer for Endeavor. Endeavor is an entertainment company that is a leading talent agency for celebrities and Saint John will "[focus] on a range of creative connections between its enormous talent portfolio and big brands (WME, IMG, UFC, Miss Universe)."
Saint John had joined Uber's team in the midst of its scandals and her job was to help rebrand the company externally to create a shift in its image. Uber CEO Dara Khosrowshahi thanked her for her work in an emailed statement:
"Boz joined Uber at a time when the company was hurting — but her energy, optimism and creativity have been a key part of our ongoing turnaround. Endeavor is lucky to have her, and I'm excited to watch her work in her new role."
Although there was quite the transformation under her short time at Uber, such as partnering with Lebron James and Kevin Durant, Saint John believes that her new position at Endeavor is where she truly belongs. She told The Hollywood Reporter:
"Everywhere I go, I do my best to contribute to solutions that help make a better culture and environment for women and women of color, specifically. Now that I'm in a more senior position to help impact policy and cultural norms, I feel very grateful to be able to represent in that way, and I have high expectations I'll be able to contribute to the conversation at Endeavor and in the industry at large."
Featured image by Shutterstock
Since her scene-stealing performance in Girls Trip, Tiffany Haddish has been running comedy and it doesn't look like she plans on stopping any time soon. She's everywhere you turn, from starring alongside Tracy Morgan in FX's The Last O.G. to having two summer blockbusters under her belt with Night School and Uncle Drew. This is far from an overnight success story, but rather the story of a girl from South Central Los Angeles with the gift of comedy now at 38 fully living out her purpose. In her cover story with The Hollywood Reporter, Tiffany shares her journey of being homeless, her multiple auditions for Girls Trip, and even more crazy celebrity stories including Leonardo DiCaprio and Roseanne Barr.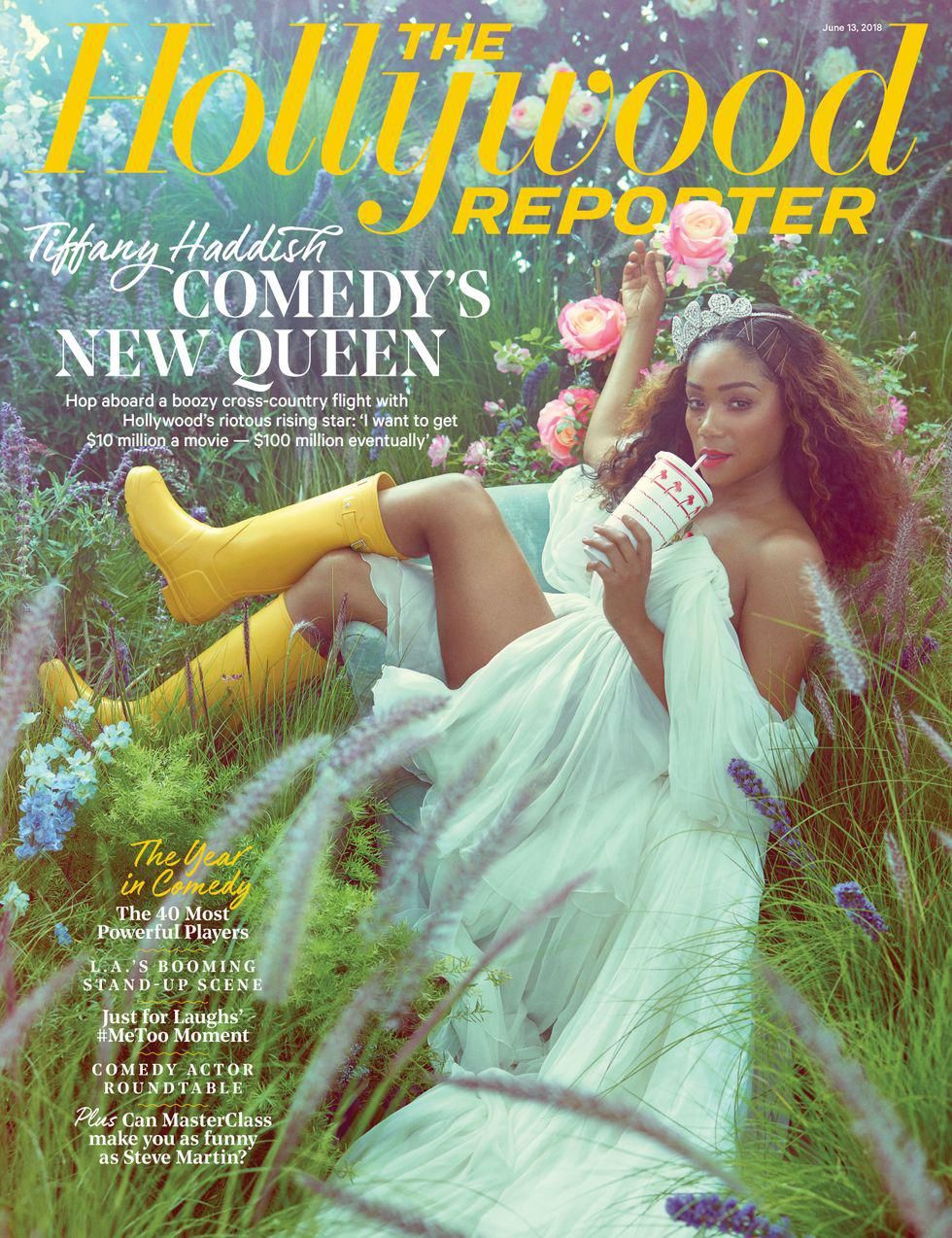 Miller Mobley/The Hollywood Reporter
Tiffany started comedy as a way to defuse her mother's anger, who had been in a car accident that resulted into a brain injury. The injury turned her mother into an abuser and cracking jokes was the only defense Tiffany had. It also served as a coping mechanism to keep her sanity in tact.

Her and her younger half-siblings found themselves going from one foster home to the other, and hustling became Tiffany's game. She worked various jobs such as being a pimp and a sex phone operator, but lack of finances had her homeless at times. Fellow comedian and now co-star Kevin Hart was one of her angels that helped her have a place to lay her head, keep her mind focused on building her career, and began the turnaround of her becoming a comedian that now everyone is fighting to work with. Tiffany became fully aware of that fact after Girls Trip opened at $31.2 million and wanted what she deserved for shows booked prior to the summer hit.

"I could've been paid $80K, probably $90K, a show, but because we booked those before 'Girls Trip' came out, I was getting paid like $20K, $15K, and it f-cking sucked. I said to my manager, 'I think we should just cancel them all, and then if they want to reinstate them, they gotta pay us this much money.' He's like, 'Tiffany, that's not a good way to do business.' He said that's like being a scoundrel, and I was like, 'No, I'm being a pirate. I want all the booty.'"
Anyone who has watched Girls Trip feels as if the character of Dina was created just for Tiffany, but the role wasn't secured after her first audition. Director Malcolm D. Lee and his team were looking for another Hollywood star to complete the main cast, but there was no getting closer to Dina than Tiffany.

Along with being a comedian, Tiffany is also a natural storyteller and the kind that leaves no details behind. She made headlines after telling GQ the shocking story that an actress bit Beyoncé's face at a party last December. The hashtag #WhoBitBeyonce stormed social media. Tiffany has put an end to the mystery actress: it's Sanaa Lathan. She further addressed to The Hollywood Reporter the aftermath of her story:
"I'm super good friends with her stepmom and her dad [Stan, a producer-director], and they were mad at me," she reveals. "They were like, 'Why would you do this to the family? You know, black actresses, you guys have to stick together, it's so hard for you guys to get work as it is, why would you try to ruin her career?' But I didn't try to ruin her career. I never said her name! I was just trying to say how Beyonce kept me from goin' to jail that night. I coulda just shut my whole career down."
There were critics that expected a downfall of Tiffany's career, but the chaos only led to even more of a spike in her popularity.
"The other day, someone was saying, like, 'Oh my God, you should keep your mouth shut 'cause now you're never gonna be invited to parties,' but I got invited to way more parties after that. It's ridiculous how many parties. 'Can you come to my party?' 'Can you come to my thing?' They want me to talk about something at their thing 'cause they think, like, 'This is gonna put me back on if Tiffany says something.'"
Tiffany has a lot lined up on her plate with filming the mob drama series The Kitchen with Melissa McCarthy and Elizabeth Moss, stand-up gigs, more promo, and hosting this year's MTV Awards. But the grind and chasing dreams never stop and just as her catchphrase goes, "She ready!"

"I want to make a cookbook. I wanna make a gardening book. I want a clothing line. I want a jewelry line. I want a perfume. And then I want to buy two streets that intersect, Tiffany and Haddish, and I'm gonna build a big youth center, a mental health center, I might do some transitional housing, too. But I'm gonna own it. And I'm gonna have music and all the other stuff they're taking out of schools. Right now, my mind's on one street, but it might be in every city, every metropolis, and it might turn into a big thing. It's gonna be amazing."
Read Tiffany's full feature story with THR here.
Featured image by Kathy Hutchins / Shutterstock.com
UK singer Jorja Smith began her career on SoundCloud with her debut track "Blue Lights." After being featured on Drake's "Get It Together," listeners were tracking down the vocalist behind the captivating voice. The 21-year-old blew up and crossed over musically.
In addition to her warm vocals, Jorja has enviable skin that's smooth like butter and absent of any discernible flaws. It's one of the reasons her comments on social media are always bombarded with fans wanting her to drop her skincare routine.
In Vogue's 'Beauty Secrets' series, Jorja finally shared her essential tips for giving your skin some TLC before heading to bed to wake up glowing! Here is her six-step nighttime skincare routine: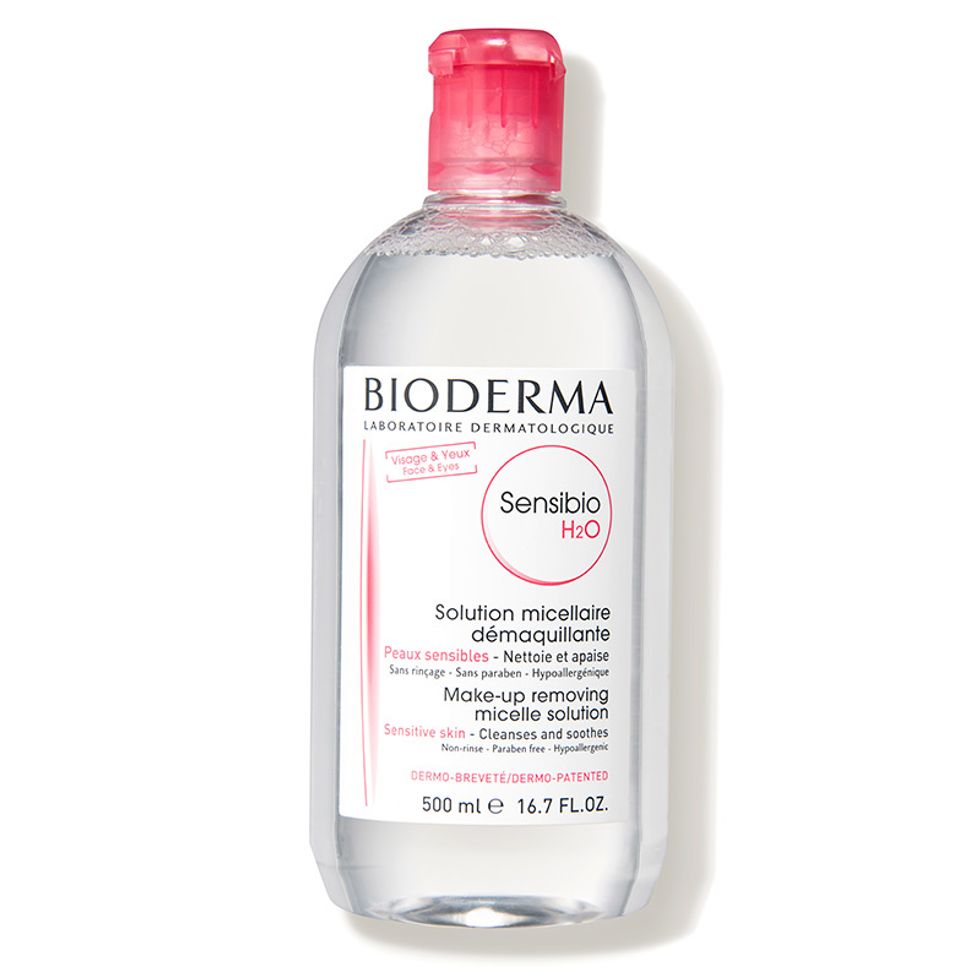 Walgreens
First things first, remove your makeup with one of Jorja's staple skincare products: Bioderma Sensibio H2O Micellar Water. No matter how tired you are ladies, follow Jorja's advice and never go to bed with makeup.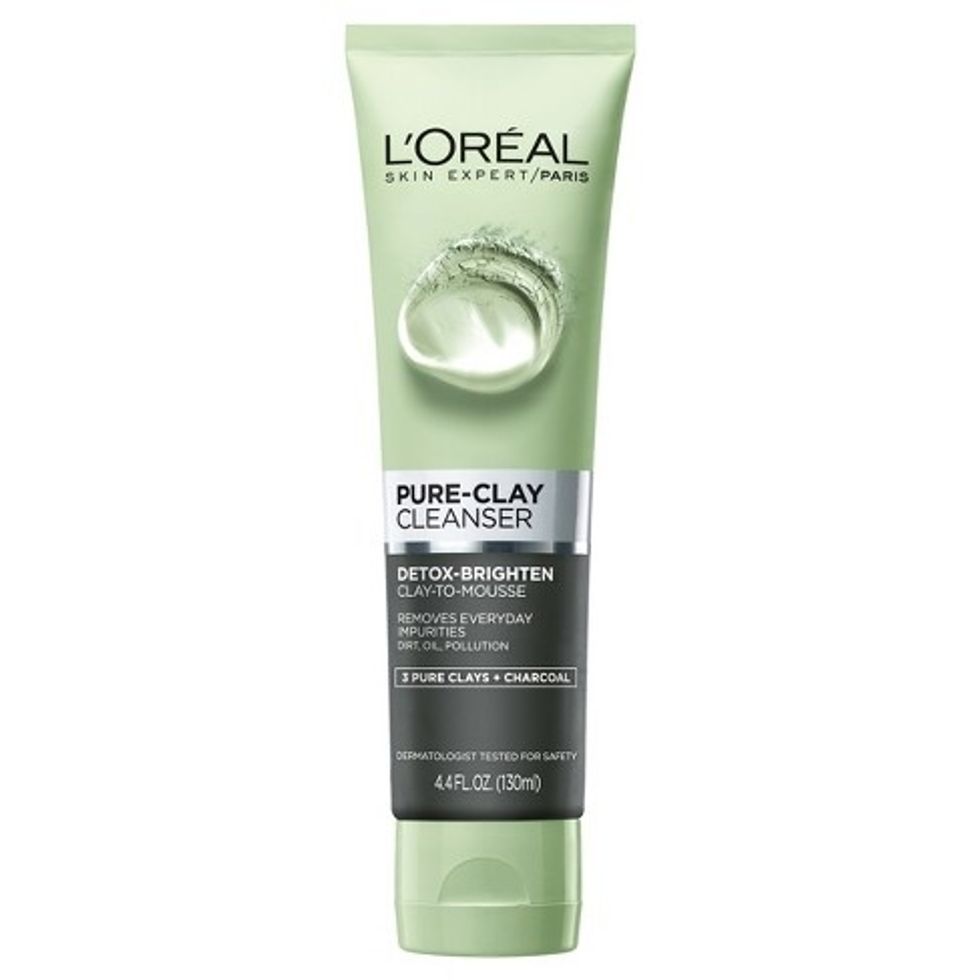 Walmart
Then, she washes her face with L'Oreal Paris Pure Clay Cleanser.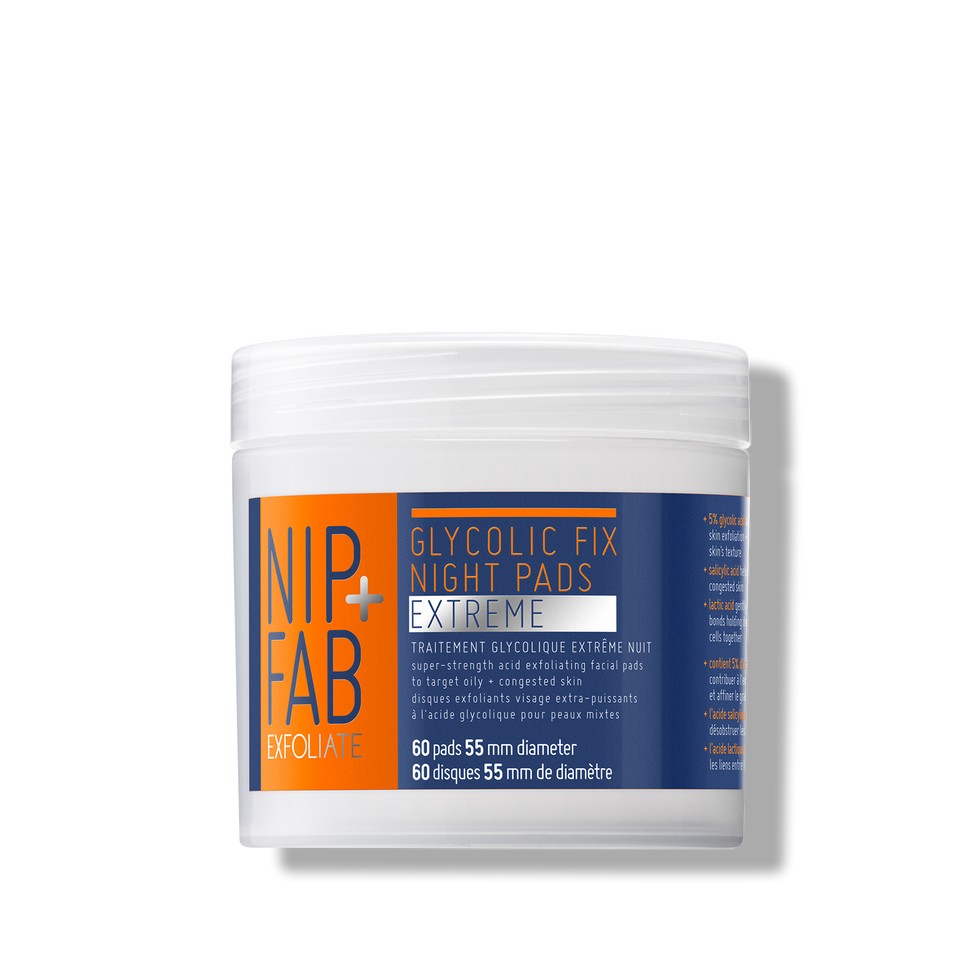 Walgreens
On clean and freshly washed skin, she follows up by exfoliating with Nip + Fab Glycolic Fix Night Pads.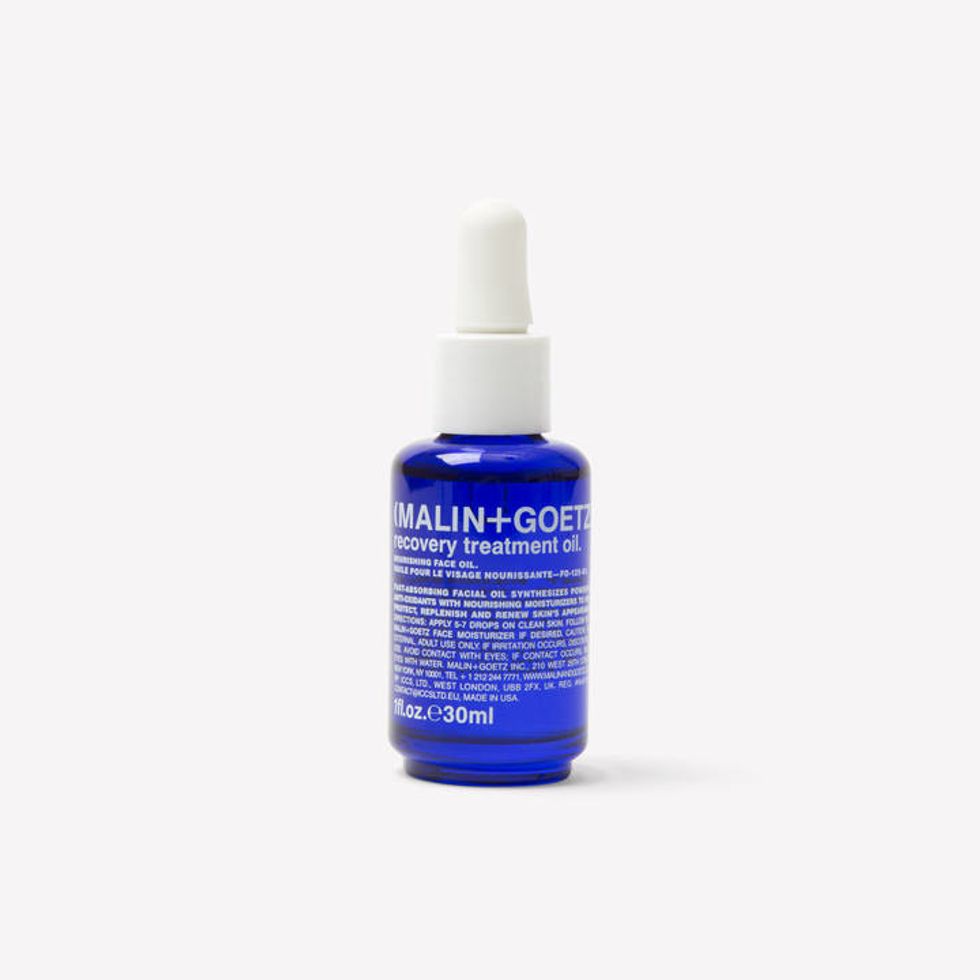 Bloomingdale's
Three drops of Malin + Goetz Recovery Treatment Oil helps the songstress wake up with glowy, moisturized skin.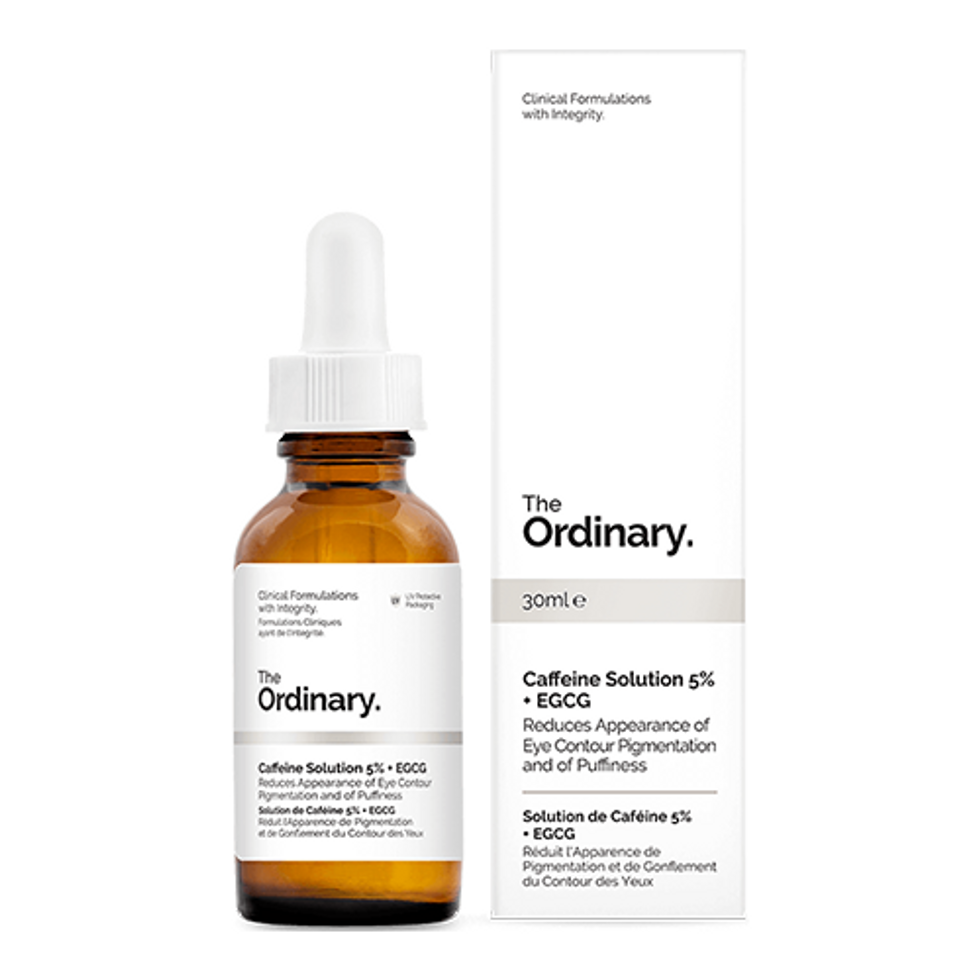 Ulta
After moisturizing, she then rubs The Ordinary Caffeine Solution under her eyes. Eye bags be gone! Tip: Use your ring fingers to avoid getting the serum in your eyes.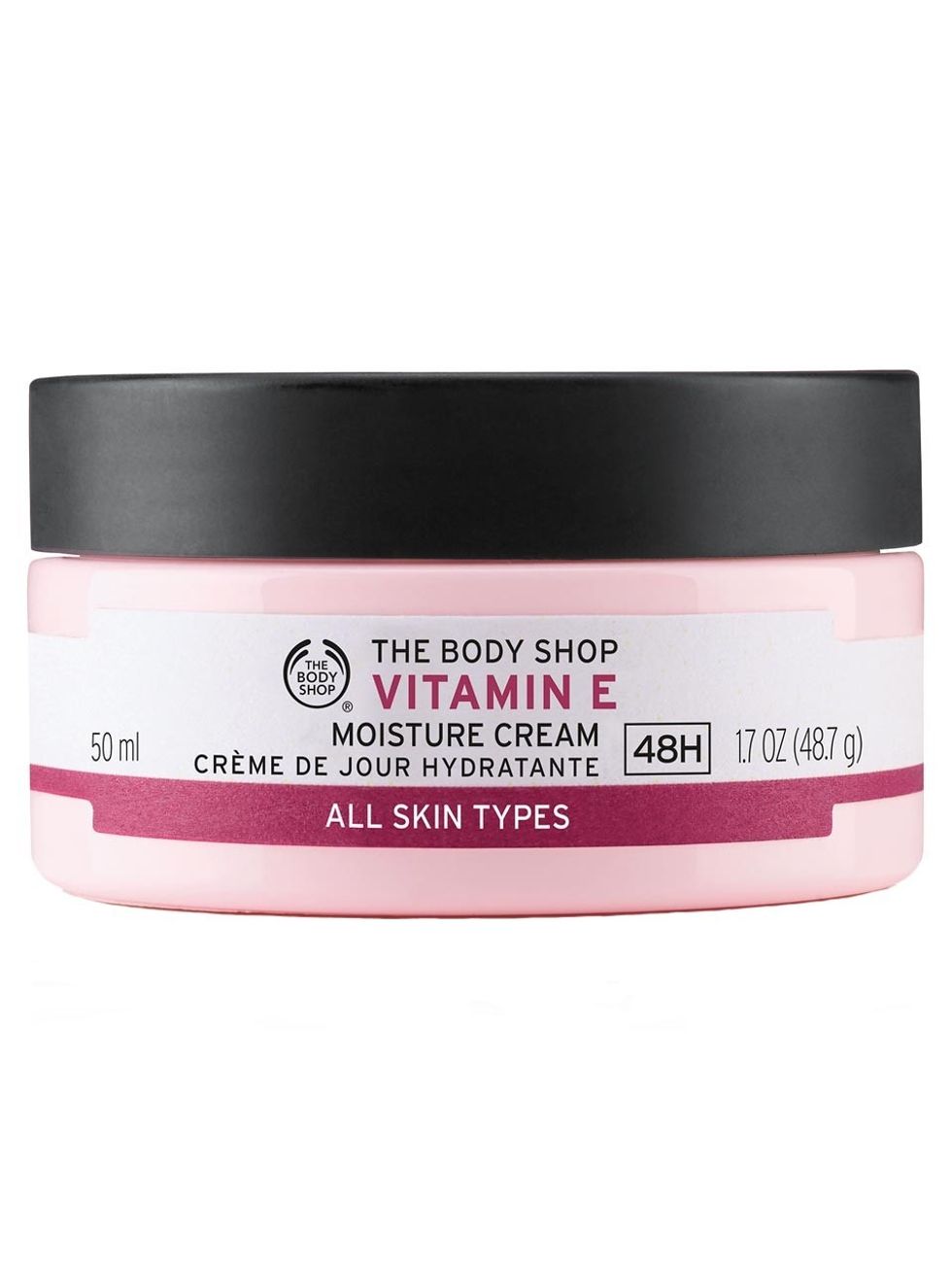 The Body Shop
The big finale is Body Shop Vitamin E Moisture Cream that accommodates all skin types, a little Jamaican Castor Oil for growth of her lashes and brows, and a spritz of Decleor mist. Bonus tip: Don't forget to stay hydrated.
Now, your skin will be on 10! Watch the full video below:
Jorja Smith Gets Ready for Bed | Beauty Secrets | Vogue
Featured image via VOGUE/YouTube

I was first introduced to Teyana Taylor the way that many also were with her episode of MTV's My Super Sweet 16. After originally knowing the Harlem native as a dancer and choreographer, my ears were blown away when I learned that she not only had pipes, but she could blow! After being in the public eye, Teyana Taylor officially began her music career. From "Google Me" and The Misunderstanding of Teyana Taylor to being signed to Kanye West's G.O.O.D Music, an R&B star was born with her debut album, VII.
The 14-track album was released in 2014 with her fan favorite "Maybe" being its lead single. The vision that Teyana had for the album was drawing from her inspirations such as Lauryn Hill, Brandy, Janet Jackson and Aaliyah to bring back that 90s R&B sound.

"Janet and Aaliyah are two of my biggest inspirations. Musically, Aaliyah gave you that young vibe that girls can relate to, and Janet gave you that grown-woman sexy. I wanted VII to be like, 'Oh yeah, my mom's buying me that album but she bought herself one too.' Like something a mother and daughter could rock out to," Teyana told The FADER after the album's release.
There was no one more perfect for the job to help her bring that vision to life than producer and songwriter Harmony Samuels. Along with producers like Boi-1da and The Order Music, there's no denying how seamless the production of the album is.
VII is a precisely sculpted R&B body of work where the lyrics explore Teyana's vulnerability and her passage into becoming a mature woman unafraid to put her sexuality on display with tracks like "Do Not Disturb" featuring Chris Brown. From the beginning with "Outta My League (Interlude)", Teyana holds her own among other R&B songstresses in the industry with her deep sultry tone and crystal clear vocals that leaves you wanting more.
Thankfully after four years, Teyana is blessing her fans with her sophomore album Keep The Same Energy.

Earlier this year, in an interview with Oyster, she revealed that the album was done and will be executive produced by Kanye West. "[The album is] just waiting on some minor tweaks and whatever last minute switches or edits and a green light from Kanye and should be good to go," she said.

Although G.O.O.D Music has a new seven-track format, Teyana suggests that her album will be that and then some. No doubt, it will be very exciting to hear what Teyana has to deliver and if there will be any features.
Keep The Same Energy will be released on June 22. Are you ready?

Featured image by Giphy