Ngozi Nwanji
Ngozi Nwanji is from Silver Spring, MD and is currently a senior majoring in journalism at Temple University. Her passions include writing, Issa Rae, and music, especially 90s R&B.
Zendaya has grown before our eyes from being one of our favorite Disney Channel stars into a young fashion icon that is constantly serving looks.

The actress has graced both the big screen and the small screen in projects like Shake It Up, K.C. Undercover, and most recently as Michelle "MJ" Jones in Marvel Studios' rebooted Spider-Man franchise and a starring role in the hit series Euphoria. She's made quite the splash in the media, but even bigger than that is the wave she's made in her effortless slay from carpet to carpet. The name "Zendaya" has become synonymous with individuality and is embodied by her through her chic personal style.
The 22-year-old can be seen switching between rocking couture like Versace at the Met Gala to streetwear for the Bay Area native's chill days in L.A. "I'm one of those people that doesn't follow trends. I set them," she said in a past interview with Jones Magazine.
And set them, she does. There are too many epic fashion moments of Zendaya's to choose from, but here are 8 that she blessed our Instagram timelines with!
1

.

When she reimagined what style would be like in 1975.
Featured image by Zendaya/Instagram
For many, if they were told to describe what happiness looks like to the them, the words "success", "money", or "significant other" would be thrown around. The reality that we end up facing is our own false perception as we learn that our flawed expectations were never designed to be the solutions to our problems.
The same can be said about singer Michelle Williams. While at the peak of her career as ⅓ of one of the most successful girl groups of all-time Destiny's Child, she was also at rock bottom as she secretly battled depression. Just last year, she revealed on The Talk her manager's response to learning she was depressed: "Y'all just signed a multi-million dollar deal, you're about to go on tour, what do you have to be depressed about?"
Through her decade journey of inner frustrations to suicidal thoughts, life bloomed at the end of the dark tunnel. With a loving fiance and her home decor business, Believe By Michelle, the 37-year-old still ensures she doesn't lose sight of taking care of the anchor of her happiness, which is herself. In an interview with Forbes, she said:
"That whole, 'While you sleep I was grinding' foolishness? No, please rest. This past week, I literally had to take stuff off my calendar. I had too much going on, and was starting to feel pulled. Sorry, call me flakey if you want to, but my mental health is way more important. I don't want to go back to that dark hole, you know what I mean? Depression is really no joke at all. I'm a big fan of therapy, counseling. I'm about to be married, so I want to make sure I'm continuing the healing process, for my husband."
The "grind 24/7" mentality that has become the social norm is unhealthy and drives people into insanity more than prosperity. It not only results in everything becoming a competition, but also it ups the ante on emotionally living off validation from others.
While working to please others, we forget what pleases ourselves and dig an even bigger hole of creating a facade that everything is going well by sharing shallow victories with the world when, in actuality, our minds are filled with misery and self-loathing. If you want to see a change in your mental space and attitude towards life, you have to slow things down in your packed schedule to create a specific time that is set strictly for your peace of mind.
"If you spend 30 minutes on Instagram, maybe just spend 20 and do 10 minutes of meditation, push-ups, drinking water… Instead of putting the kids to bed at 8:00, make sure they're in the bed at 7:30, so you got 30 minutes for you. Start somewhere."
No matter how far you believe you've gotten through your own personal battles with your inner demons, self-care shouldn't lose its value and should always be at the center of your life.
To read Michelle's Forbes feature in full, click here.
Featured image by Getty Images
Jordyn Woods is a Wilhelmina-signed model that lives by the motto of being the best version of yourself from her not being defined by the label of "plus-size" to keeping her skin radiating.
In an interview with InStyle, she shared her outlook on the "plus-size" label being limiting for models.

"The whole idea of the plus-size world is weird and controversial because, with me losing weight, I'm still technically considered 'plus-size.' I believe anything over a size 8 is considered plus-size. I'm a size 8/10 and people comment on my photos saying 'oh, you're not modeling plus-size clothing anymore.' I'm genuinely trying to be the best version of myself by being me, so I shouldn't have to limit what I'm capable of doing just because of a label in an industry."
One thing's for sure, you can't put the budding supermodel into just one box.
"Luckily, I'm in the position where I can just be me, but it's unfortunate for the girl who relies on her modeling check each month to be a size 14, and not be able to live a different lifestyle if she wants to, or who worries about losing weight. I don't feel like there should be any boundaries on what you can do with your own body, or what you should look like."
"We're all made uniquely and differently."
The 20-year-old also shared a few tips from her skincare routine, just in time for the summer.

Lather Up The Sunscreen

Moisturizing isn't the only essential for healthy skin. When the sun is beaming during the day, Jordyn reminds us that sunscreen should be a top three product during summer days. Yes, Black girls need SPF too. "It's important to stay hydrated and always put on moisturizer and sunscreen—even when it's overcast," she says.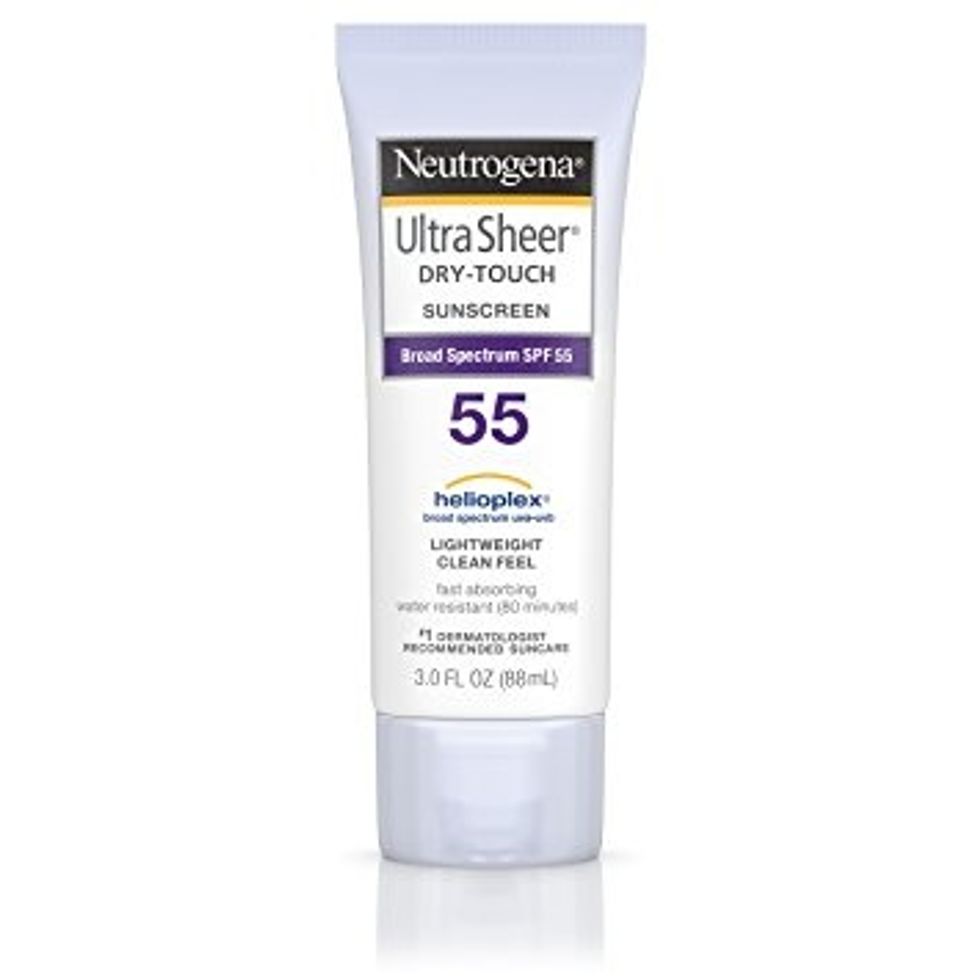 Neutrogena Ultra Sheer Dry-Touch Sunscreen, SPF 55, $15Shop Now
Exfoliate

Jordyn's favorite exfoliant is St. Ives Scrub and the best part is it's super affordable. "It's been around forever, and I always remember my mom having the Apricot one stocked in our medicine cabinet."
Say 'no' to dry skin and add it to your own line-up of products.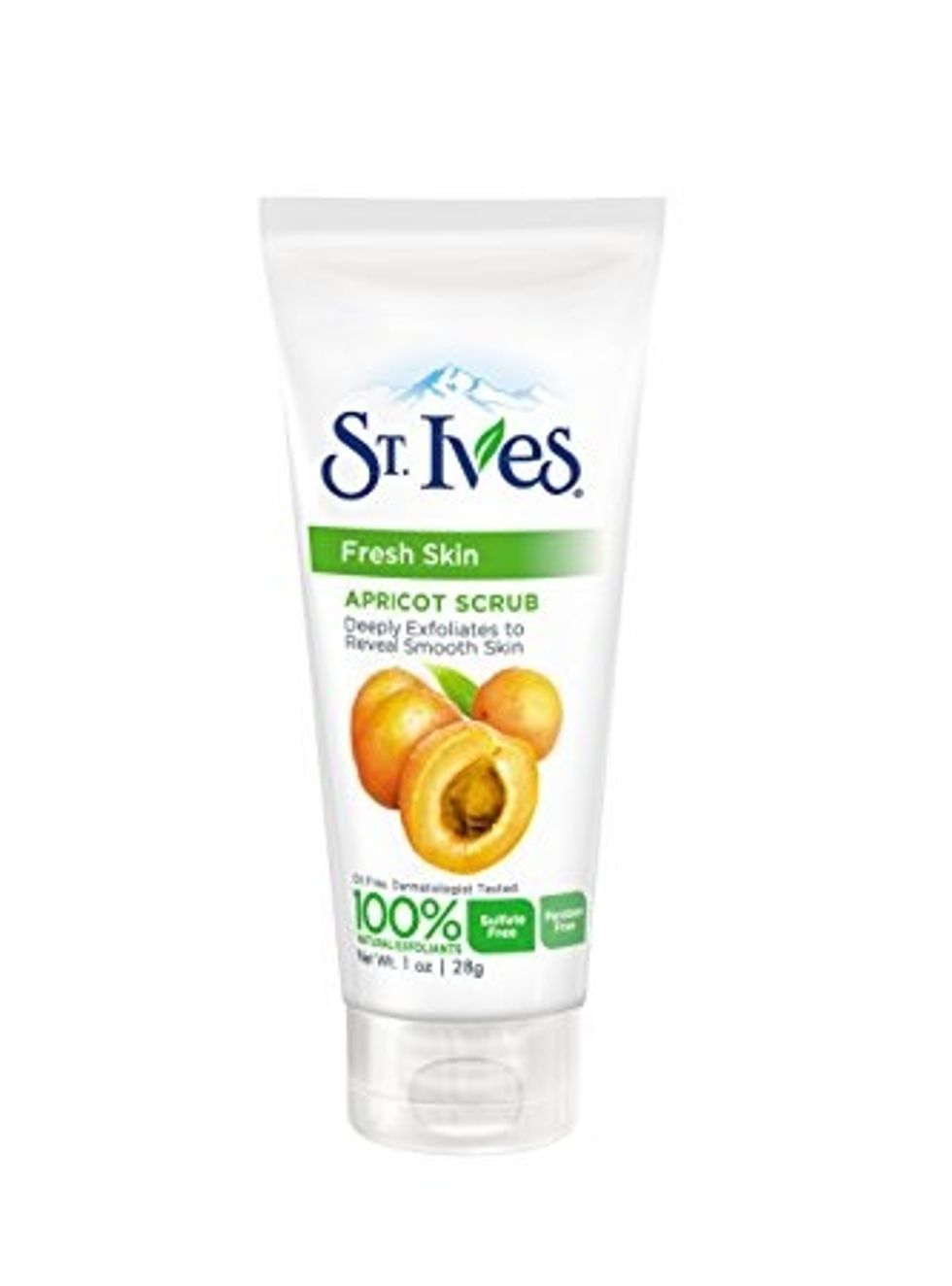 St. Ives Fresh Skin Invigorating Apricot Scrub, $7Shop Now
Read the beauty's full interview with InStyle by clicking here.
Featured image via Jordyn Woods / Instagram
Social media was left in shock after watching the young woman be forced down to the pavement and dragged by her hair. After Officer Eric Casebolt wasn't indicted for his brutal act of force, Dajerria and her legal guardian took matters into their own hands by suing the city of McKinney and Officer Eric Casebolt for $5 million last year for his "excessive force" and holding her without "probable cause".
It was recently announced that the case settled for $148,000 in response to McKinney mayor George Fuller calling Dajerria "a verbally abusive, disobedient girl." Dajerria's attorney, Kim T. Cole clap backed and spoke of Casebolt to Teen Vogue:
"He was the one who was verbally abusive. You're not afraid of white people who pose an actual threat, who walk out of shooting up a church or a school without a scratch on them, but you are afraid of a Black girl and her 'tone'? Watch the video – she never used a cuss word, never talked back to him – all she did was repeatedly ask someone to call her mama."
"They appeared as a threat" has become a common justification used by officers involved in cases of excessive force and police brutality. The false claims against Black women and men lead to arrests that inevitably causes trauma in the process.
Dejarria was in the public eye and under its scrutiny after the video went viral. She even told Cole that since the arrest she hadn't been swimming.
"This girl will never be the same. Anyone who has been a teenage Black girl knows how hard it is, and to have this type of negative publicity, in your bikini, shown all over the world. It tore her up. We don't know who she would have been had this not happened."
But, the now the high school graduate and soon community college student is turning her past horror show into a celebration.
She will be hosting a pool party on June 23 along with activists DeRay McKesson and Shaun King to raise money for teenagers in McKinney to receive scholarships.

Trump's zero tolerance policy has stripped innocent children from their families.
These children have been placed into inhumane shelters caged like animals with a meal that barely holds them through their night, where it's likely they're sleeping among 20 others. As early as age five, they are left terrified of the unknown. Not knowing when or if they'll see their jailed loved ones again or their next destination of where they'll lay their head.
The strict policy was implemented in May as a tactic to cut down on illegal crossings at the Mexico border. Trump has now reversed the policy, but the damage and cruelty has already been done. According to the Associated Press, over 2,300 children were taken away from their families and sent to "tender age" shelters.Two of the many questions we're left with now is: Where are the families of these children? And, what will be the future for immigrant families now under Trump and his administration? The unanswered questions have left many heartbroken and outraged and an outpour of celebrities are speaking out against the family separations.
Ava DuVernay tweeted:
Her tweet led to many sharing their own stories as children of immigrants.
Every living First Lady has spoken of their state of frustration over the policy including First Lady Michelle Obama.
John Legend and Chrissy Teigen have even donated $288,000 to American Civil Liberties Union.

And while you might not have the resources or the platforms of some of the aforementioned public figures, you still have power and there are ways to play your own role in helping these children be reunited with their families.
Donate
Organizations such as ACLU and the Refugee and Immigrant Center for Education and Legal Services (RAICES) need our help. You may not be able to give a donation like John Legend and Chrissy Teigen, but your $5 makes as much as a difference to help.
Share Fundraisers
You may not be able to help financially, but simply sharing fundraisers on social media continues spreading the word and raises awareness for these organizations seeking to help these displaced families.
Give Your Representatives A Call
Real change occurs when you fight for your voice to be heard. Follow the steps here of how to get in contact with representatives to your state to let it be known that you disagree with the approach in place. Conversely, you can also use this bot to assist you in writing your letter to your respective elected official.
Protest
Another way of spreading the word is through protests. The ACLU, National Domestic Workers Alliance, MoveOn, the Women's March, and more organizations are coming together for a protest in D.C. on June 30. If you're unable to attend, you can find a protests in your local area here.
Let's come together and raise our voices for the voiceless.
*Featured image by Drew Angerer/Getty Images
The Beauty Closet - Home Page
For months, women have been wanting details on the launch date of Too Faced x Jackie Aina's Born This Way shades.
The YouTuber and beauty expert teamed up with the brand to have its foundation range to darker shades to cater to Black women. Get excited ladies because the official launch date is June 26!
Within a year of partnership, vision planning, and hard work, Too Faced's co-founder and and chief creative officer Jerrod Blandino and Jackie have created a whopping 35 new shades. Jackie has grown a social empire since 2009, sitting pretty at 2 million subscribers and is using her platform for the dream she envisioned since the beginning of becoming a beauty influencer.
After turning 30, Aunt Jackie posted on Instagram:

"I can't think of a better day to announce the biggest project of my career to date. I've been keeping a little secret for the past few months but it's FINALLY time to announce that this year I will be working with one of my favorite brands @toofaced to help expand their Born This Way foundation line and create darker AND deeper shades for all of you. I'm so glad that all of the awareness we've created about INCLUSIVENESS is finally being heard and I get to curate these new shades from the FORMULA all the way to the shade names that will be available to all of you in the near future!!!"
The future is now, and proving that there's more than merely chocolate to describe our skin tone, the clever shades of her foundation line includes Brulee, Butter Pecan, Tiramisu and Ganache.

Not only are the Born This Way shades joining the movement for more inclusivity in the beauty industry, but they've also got your shade and pockets covered too! Before the new and improved launch, it cost $39 and it's believed to stay that affordable. Its pricing keeps up with its brand allies Colourpop at $12 and Fenty Beauty at $34.
Along with the launch of its foundation, Born This Way's concealers are also getting a makeover with 20 shades.

It's exciting to see how far the Aina and Blandino collaboration will go for total beauty domination!