Janet Jackson is not only a talented force to be reckoned with, but she is also viewed as a sex symbol. From her infamous 1993 Janet album cover, whose full photo was later used on the cover of Rolling Stone where she posed topless to her sensual songs and dance moves, Janet has long been revered as one of the sexiest women on the planet.
---
But while fans view her in that way, the "Control" singer hasn't always seen herself in that light. At 55 years old, Janet is reflecting on her career and how she came to love her body in an interview with Allure. When the Why Did I Get Married? actress hit music stardom, she was usually fully clothed and wore baggy suits and her self-titled album was a way for her to tap into that body confidence.
"It took a lot of work, a lot of work," Janet said. "It was something very tough, very difficult. But I'm glad I walked through it. I'm really glad I got in. It was a way of accepting and loving, accepting yourself and your body."
She described that time in her life as "embracing me and trying to learn to love me for me, my body, all of that. Trying to feel comfortable in embracing that. Throwing myself in the lion's den. Just going for it, wanting to do something different."
Her talent and confidence live on in other artists such as Ciara and Teyana Taylor to name a few who have been influenced by the "Pleasure Principle" singer.
While it may be shocking to think that someone like Janet lacked body confidence, she isn't alone. Here are some other women who also opened up about body confidence and loving the bodies they are in.
Serena Williams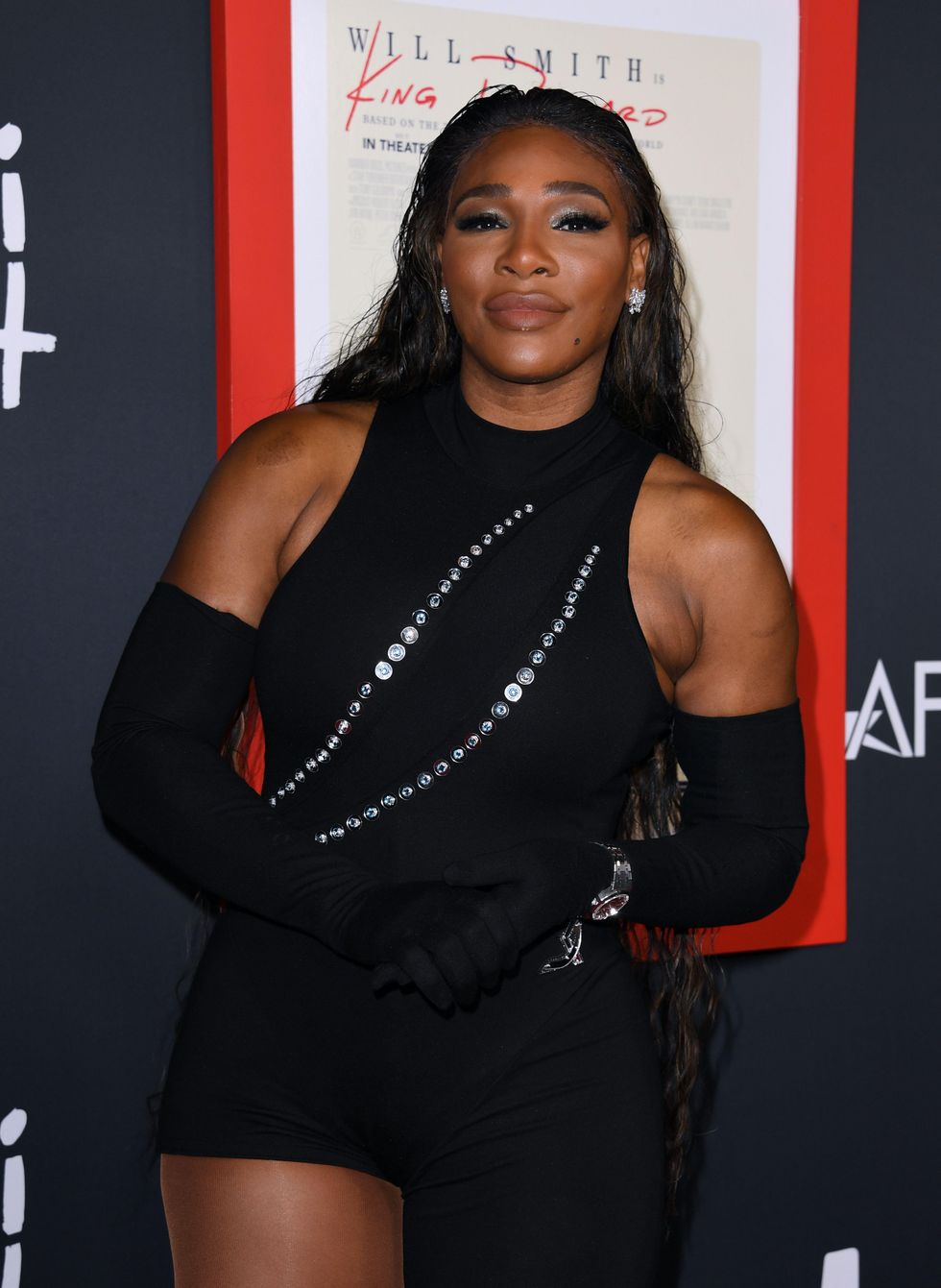 Jon Kopaloff/Getty Images
Despite being arguably one of the greatest athletes of all time, something that used to be a hyper-focus when talking about Serena Williams was her body. Strength and having a muscular body overall were seen as innately masculine. Serena would receive criticism for her body of being "too strong," especially for a woman.
In the past, she shared with The Undefeated, "There was a time when I didn't feel incredibly comfortable about my body because I felt like I was too strong. I had to take a second and think, 'Who says I'm too strong? This body has enabled me to be the greatest player that I can be.'"
"For every negative comment, there are 300,000 positive ones. My fans are incredibly supportive. I look like a normal athlete, a normal woman walking down the street, a thicker one. I'm OK with that. I love that," Serena toldThe Miami Herald about how she learned to love her body.
"You have to be OK with yourself no matter if you're size 0 or a little bigger, like me. A lot of other people say I inspire them to be comfortable with themselves. My mom was really strong on that, on learning to love yourself."
Coi Leray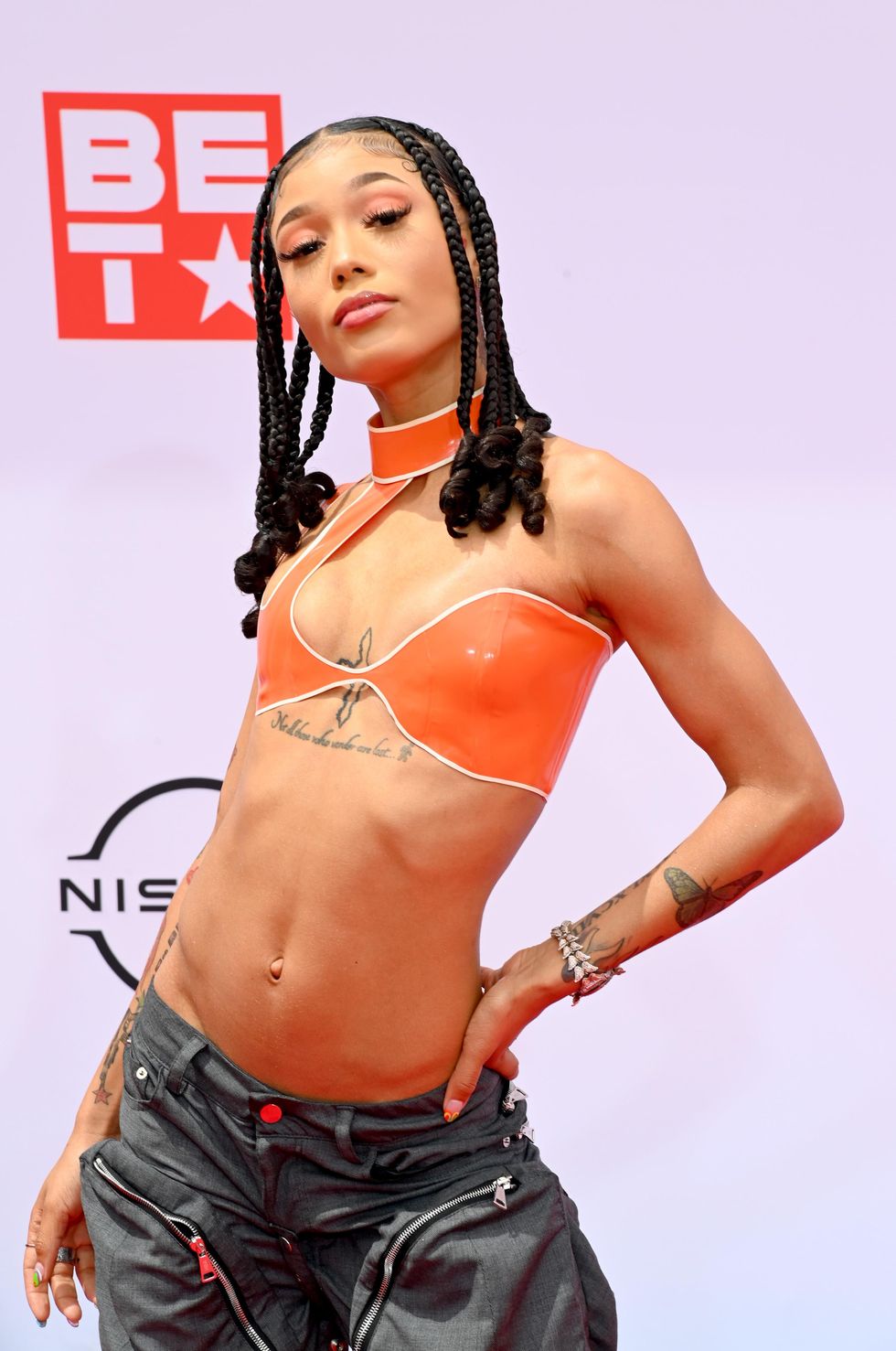 Paras Griffin/Getty Images for BET
Coi Leray has been at the center of a lot of "body shaming" conversations. Since the "Twinnem" rapper rose to popularity, more eyeballs have been placed on her small frame, and with it more unsolicited critiques. Earlier last year, she defended herself in a series of tweets.
"Lot of y'all do this bullying shit to every celebrity," she prefaced in her tweets. "I get it, y'all human. But a lot of people don't understand how much it could kill someone. If you tryna kill me, just know I ain't afraid to die. I'm ready for whatever."
In them, Coi made it clear that even if some felt she was "too skinny," she was confident with her body and in her own skin. "Get used to my body because I'm never changing anything on it. Get used to this lil ass cause I ain't never gonna stop shaking it.
Lizzo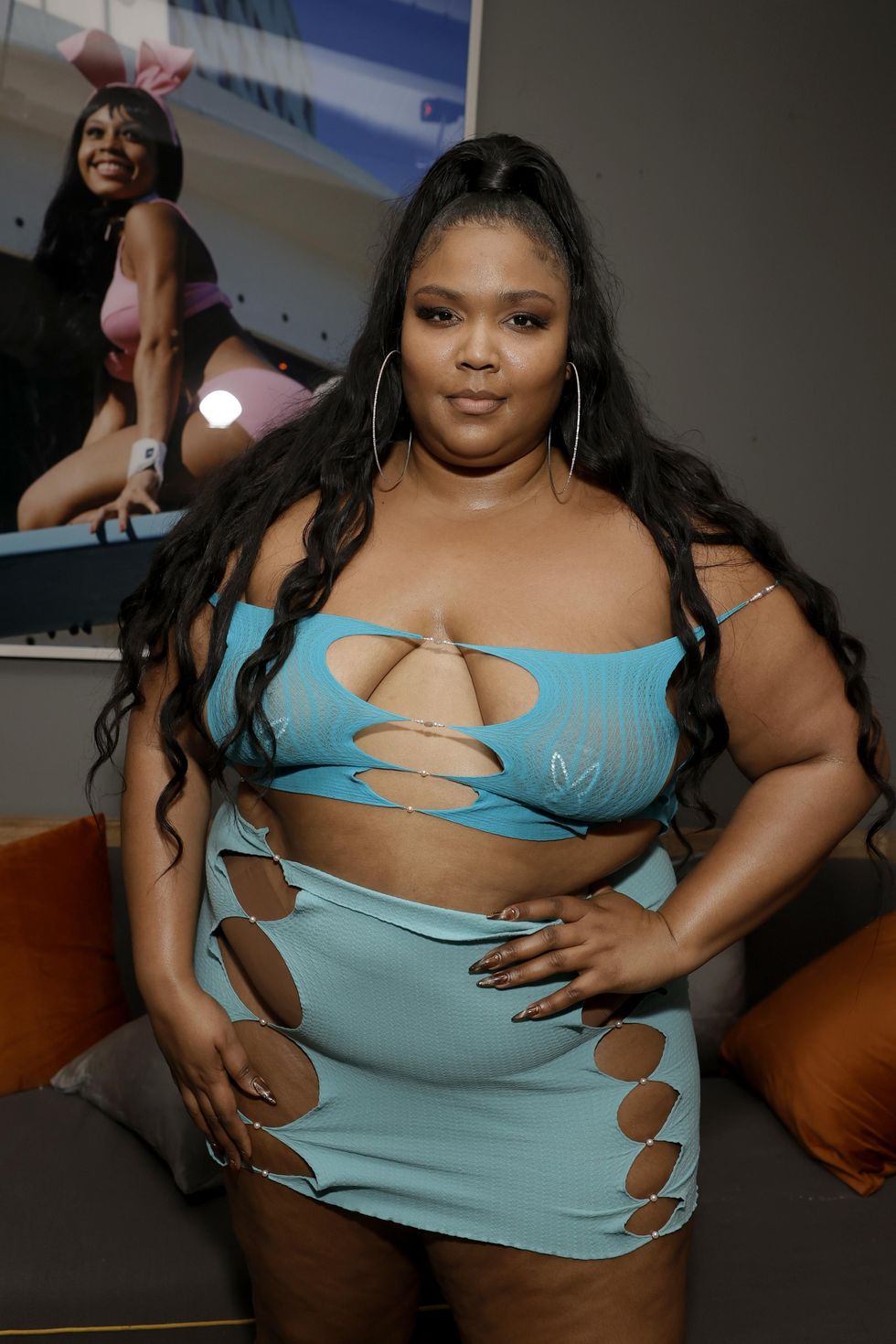 Frazer Harrison/Getty Images for Playboy Enterprises International, Inc.
Over the years, Lizzo has become synonymous with self-love and self-acceptance. From the hits like "Truth Hurts" that put her on the map, to transparent truths on her platforms, Lizzo has become somewhat of a relatable icon. The reason is, so many of us can see ourselves in her. Some days we feel "Good As Hell" in our bodies and the skin that we're in, others we feel the exact opposite.
Lizzo owns that and has shared her feelings with the world on numerous occasions. In an Instagram post shared last year, the singer revealed, "I started talking to my belly this year. Blowing her kisses and showering her with praises. I used to want to cut my stomach off I hated it so much. But it's literally ME. I am learning to radically love every part of myself. Even if it means talking to myself every morning. This is your sign to love on yourself today!"
Rihanna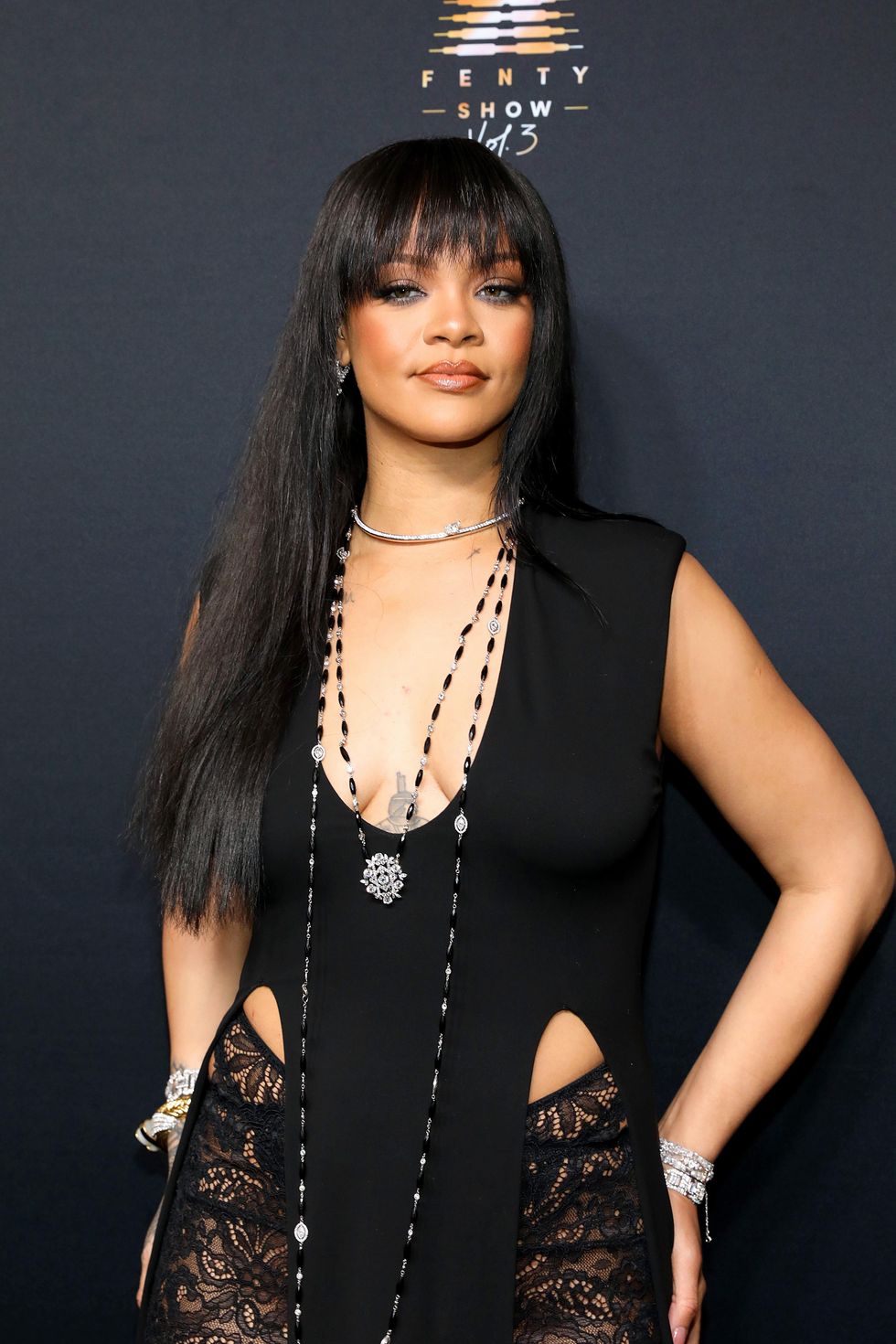 Monica Schipper/Getty Images for Savage X Fenty
While Rihanna is held as one of the most beautiful women in the world, like many women, she also struggles with body confidence. However, the "Kiss it Better" singer has learned to work with her body when it comes to clothing.
"Well, I actually have had the pleasure of a fluctuating body type, where one day I can literally fit into something that is bodycon, and then the next day — the next week — I need something oversized; I need a little crop here and a high-waist there to hide that part, you know?" she told The Cut.
"I really pay attention every day when I go into the closet about what's working for my body that morning. I feel like that's how everyone should go after fashion because it's an individual thing."
*Takes notes*
Featured image by David Becker/Getty Images for Park MGM