There's always talk about creating a side hustle and having multiple streams of income, but what happens when you're already super-occupied, booked, blessed, and busy with the 9-to-5 you have on top of other responsibilities like managing a household, pursuing higher education, or loving on bae? Well, one of the best ways to leverage a great side hustle opportunity is to look into monetizing things you already do as hobbies.
---
There are several ways you can turn a hobby into a lucrative business. Try these steps to get started:
First, make sure your hobby is something you actually want to be obligated to do for money.
Listen, as much as I love putting together a good wig or two for myself (and can spend hours on YouTube watching videos about hair care and wig-making) I certainly am not interested in making them for others. There's that obligation-to-a-customer factor that deters me. I like doing it for the love and outlet, not for paying customers who will demand more and more.
If your hobby is something you do solely for your own self-care or as a method to facilitate mental and physical wellness, you might want to think twice about monetizing it.
Be sure the hobby you choose to monetize is something that you love offering to others and that you're committed to consistently doing, on a daily, weekly, or monthly basis, for an actual profit. If you can't see yourself, for example, creating artwork for multiple patrons or clients and only draw or paint when you feel the urge, creating a whole business (or even a side hustle) around that is probably not the best move.
Showcase your hobby on social and use it as free marketing.
Listen, if you're great at scrapbooking, making T-shirts, doing nails, launching events, or cooking, and you want to start doing these things for money, a great place to start getting potential customers via social. Start posting great videos and images about your process or product and going Live on Facebook, YouTube, Instagram, or LinkedIn. (Yes, there's an option there, and to be honest, that's where there are probably more paying customers and investors than you'd think.) Slowly and consistently (i.e. at least 3 times per week) introduce your followers to your hobby and don't assume people just knew you could do it so well.
Then start to market after connecting with both your current and your new audience (or "followers"). Start letting them know what you offer, having a call-to-action (such as "Connect with me on my website for my cooking services" or "Visit my Facebook page to find out about the next event") in order to draw people in and grab your first paying clients or customers.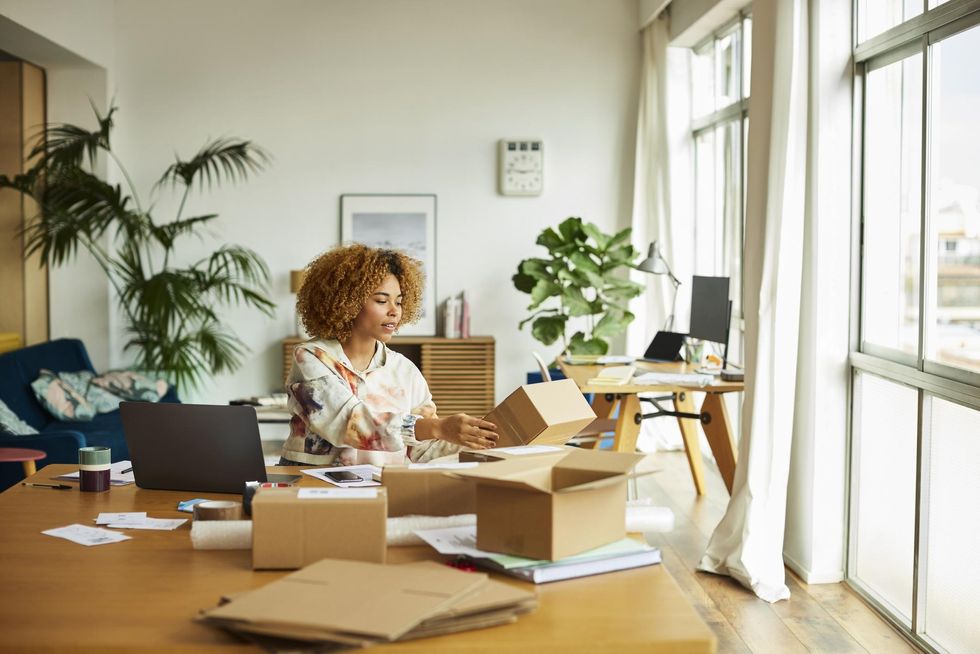 Morsa Images/Getty Images
Start small, then scale bigger.
Oftentimes when people think about starting a business or side hustle, they have these grand visions of what that actually looks like. (Trust me, I've consulted small business owners and founders for years, and this is a common occurrence.) With any new process or endeavor, you can think big but start small.
For example, if you love making jewelry, instead of trying to make a whole line of rings, necklaces and bracelets, stick to one item at first, cultivate a community, track the growth of your customer base, create a good marketing plan, and then launch more when the time is right (i.e. you've actually gained traction in the market, are making a profit, or can see things working or not working when it comes to actually making money from doing so). Once you're able to see success and build up a cult following, for say, custom necklaces, you can then launch a new or related line of other jewelry.
(This is what's meant by scaling. It helps you to avoid burnout and can oftentimes save you the disastrous occurrence of either totally flopping early with your product or service or not being able to accommodate a surge of customers due to sudden popularity, a viral video, or news coverage that put your brand on the map.)
Test out your product or skill among your network.
And no, I'm not talking about family and friends because, sadly, sometimes they're the last to actually buy anything or pay an invoice for services. I'm talking about your college alumni association, your co-workers, your former employers, or your church.
Your true potential customer is your neighbor, your hair salon tribe, folk you meet at conferences, or the women who are quick to book those group trips. I'm talking about the folk who actually like and comment on your Instagram Reels or TikTok videos showcasing your skills or work.
You might want to test out your hobby at a low cost (or even for free) and ask for feedback via Google Forms or another method. Get real and honest feedback about what you're offering and find ways to leverage that to not only improve your method, product, service, or process but to make that person (or organization) your next paying customer.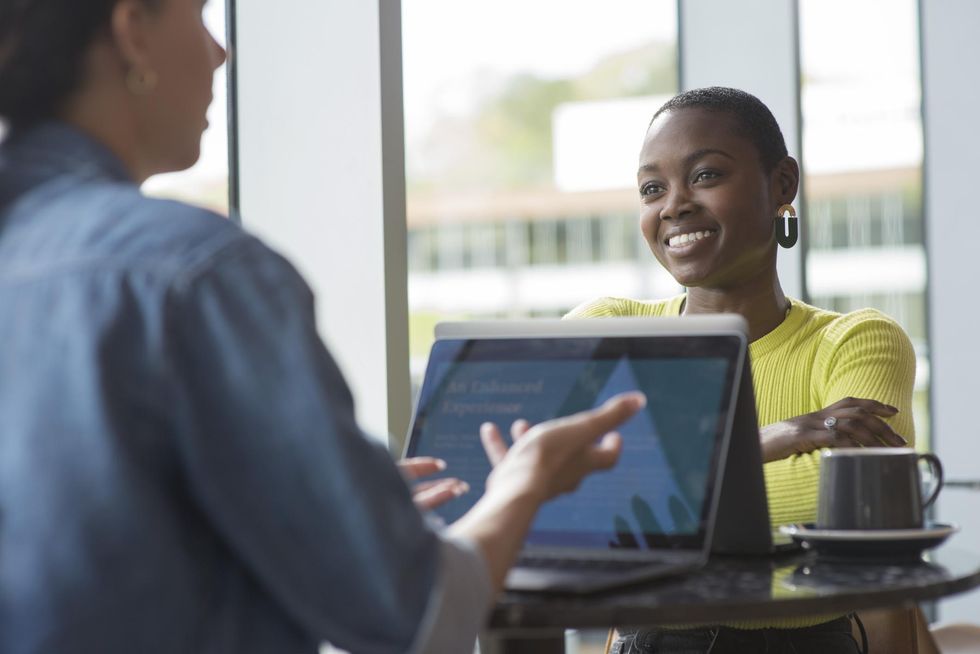 Lighthouse Films/Getty Images
Book a session with a consultant.
If you find yourself overwhelmed with all the steps it might take to turn your hobby into a business, hire someone to help you. There are many qualified, amazing coaches and consultants who can not only guide you through the process but help you create plans to manage your time so that you can accomplish your goal of doing something you love and making a profit.
Tap into all the resources afforded to you online or in-person in order to turn a passion into a lucrative business. Hey, you never know: That hobby might someday be the thing you were destined to do to serve and slay all along, profit or not.
Featured image by blackCAT/Getty Images