---
I believe in the power of manifestation, where your thoughts and your energy can create your reality. I've seen how the law of attraction can positively influence your dreams, hopes, and wishes. Even more, the beauty of seeing things change by aligning yourself with the possibilities.
There have many moments in my life where I've manifested trips, gifts, and even love. However, I've experienced a profound transformation in my career in the last three years by understanding that I am worthy of receiving my "yes". Here's the thing, it wasn't easy at times, honestly, sometimes it was painful. Manifesting required me to trust the process of life, by being flexible, and less resistant to change. Sometimes those are the lessons we must learn to have a breakthrough.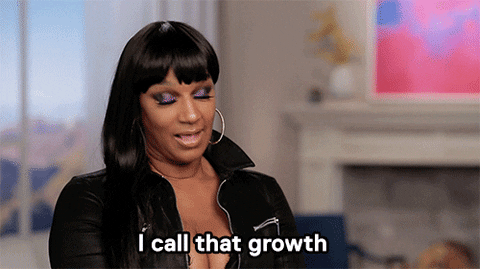 media2.giphy.com
In 2017, I was laid off from my marketing job. There were signs, but I ignored them. I was too focused on pursuing my passions outside of work. This forced me to reconcile with my choices, including not being diligent about finding a permanent position. The harsh reality caused me to fall out ofgratitude. My fears slowly started to eat away at me, and I invited them to the dinner table when I didn't have the heart to keep them away.
I applied to over 100 hundred jobs; I received only 10% of the interviews. All of the positions I thought were perfect for me did not work out. I took it personally.
After months of searching for a job, I found a position in my field of communications. The salary was liveable with an hour-commute. Two months into the job, I was told I lacked integrity and common sense, because I wrote for a popular website offering women of color advice. Additionally, I had used my LinkedIn profile for my endeavors, and I didn't change my job title quickly enough. There was no first offense, just an ultimatum, and I quit under duress.
I continued to attract low-paying, low-vibrational positions because, at that time, I was only looking for positions that paid the bills.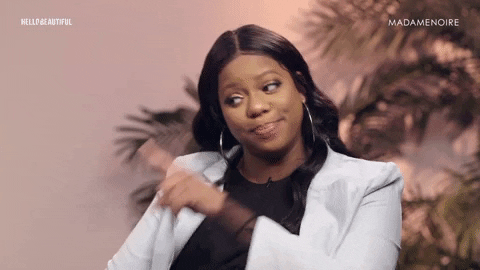 p3y6v9e6.stackpathcdn.com
That was my issue––putting money and feelings of a lack of abundance over finding meaningful work. Your dream career is the kind of work that makes your energy levels soar and gives you hope for great success. None of my previous positions made me feel this way. That's when I decided it was time to get clear on what I wanted.

By clearing the path to receive my blessings, I had finally landed my dream position at a prestigious university that came with a host of supportive colleagues. Just two years prior, I was Ubering in that same community, picking up researchers, professors, and students.
So, how did I do it?
Featured image by Shutterstock.