Jazmine Sullivan is living life.
No, she's not exclaiming the "You Only Live Once" mantra that many 20-somethings use to excuse crazy antics and questionable decisions. Instead, she's inhaling inspiration and exhaling fulfillment—embracing a life where she can travel the world, make lasting memories with friends, and, of course, get back to the music.
---
"You have to live in order to have material to write about," she says. "And when you write your own stuff, it's especially important that you have life experiences and fresh new things to talk about, and you can only get that through living."
It's refreshing to see the 30-year-old making a point to find happiness. Check her Instagram feed and she's flashing her pearly whites while doing everything from singing duets with Stevie Wonder to hitting the stage with fellow soul-singer Sam Smith.
It's a complete 180° from the Jazmine that we saw just a few years ago. Back in 2011, fans were caught by surprise when she took to Twitter to announce her abrupt departure from music before deleting the tweet an hour later:
"I'm making an official announcement that I am taking a break from music. I'm trying to figure out who I am…w/out a mike, paper, or pen. I promised myself when it wasn't fun anymore I wouldn't do it. And here I am. I'm not saying I won't ever sing again in my life becuz I don't believe that. But in this moment…rt now…got some things to figure out."
She describes this moment in interviews as a mandatory break to exterminate unnecessary things and people in her life. But in reality, it was much more than just a respite. It was a time to metaphorically kick back with a glass of wine, have a little one-on-one time with God, and do some much-needed soul searching to figure out who she is and who she's destined to be.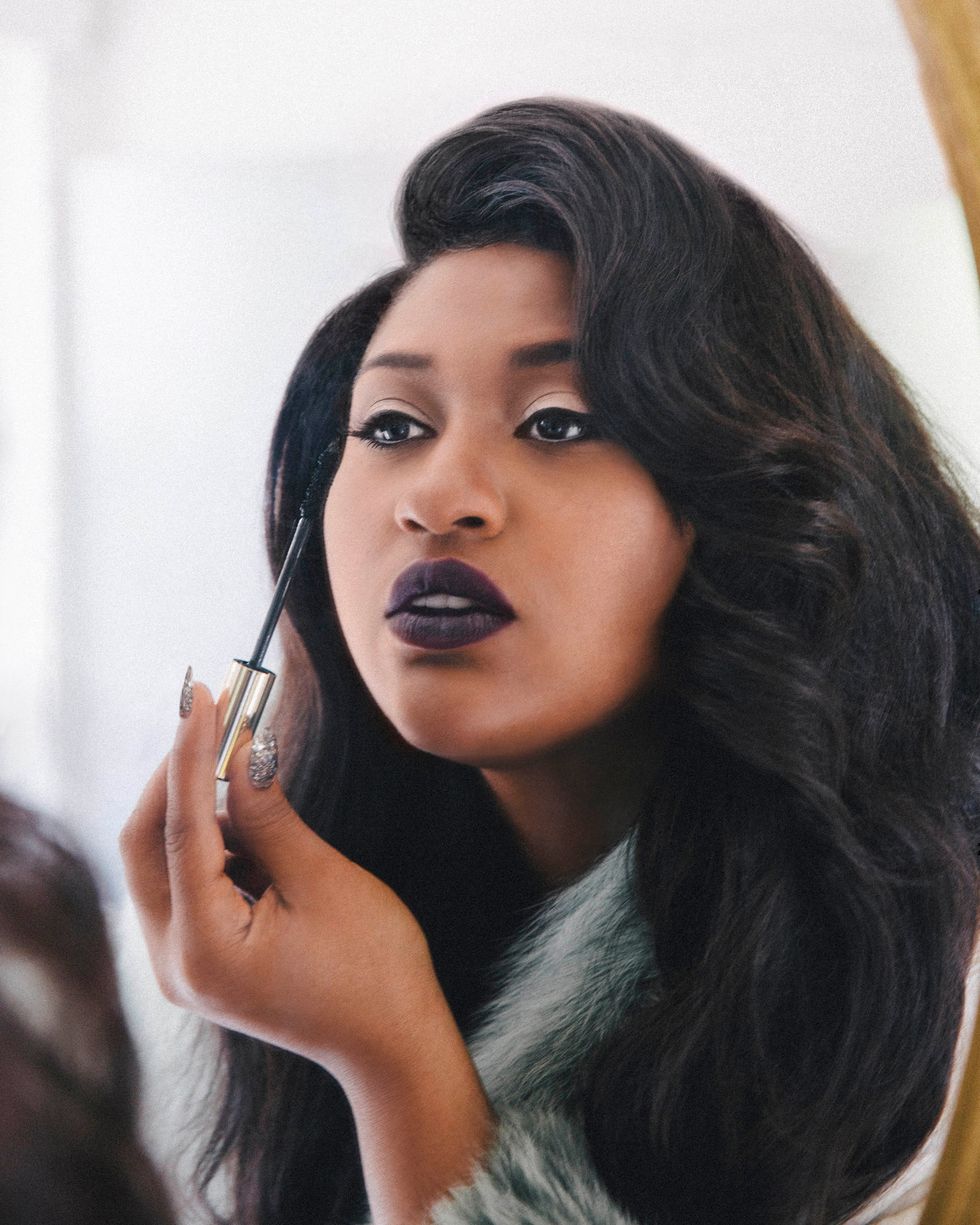 It's no secret that the R&B songstress went through a period of depression as a result of her tumultuous relationship with her former boyfriend. Like many of us she got lost in the idea of love—not realizing that the man of her dreams would one day become the source of her nightmares. It started off with words that left her questioning her worth, and elevated to blows that left her physically abused and emotionally broken. As in many cases of domestic violence, she found it hard to leave the relationship. Perhaps it was the hope that things would one day get better, that the moments of animosity were just a fleeting phase, and that the possibility of a brighter future made the darkness of the past worth the fight. Or maybe it was one of those addictions that were just too hard to shake, leaving her relapsing back onto the rollercoaster of their relationship.
In the song "Forever Don't Last" off of her third album Reality Show released last year, she gives a brief peak into her thoughts during this period:
"I had her hopes for us baby/Like I was on dope for us baby/Chasing after a high that I'd never get back again."
She also reveals in an interview with "The Breakfast Club" that it wasn't until the guy slapped her so hard in the ear, causing her to momentarily lose her hearing, that she decided that it was time to pack up her baggage and leave the relationship. The idea of her possibly sacrificing what she worked so hard to build for someone who turned love taps into loveless lashes was nothing short of a wake up call.
She did take with her one good thing from the relationship—inspiration. The album is filled with soulful ballads where she pens the story of her breakup, breakdown, and how she found peace with the idea that she is, indeed, a "Masterpiece." On the upbeat track she croons "every part of me is beautiful and I finally see I'm a work of art."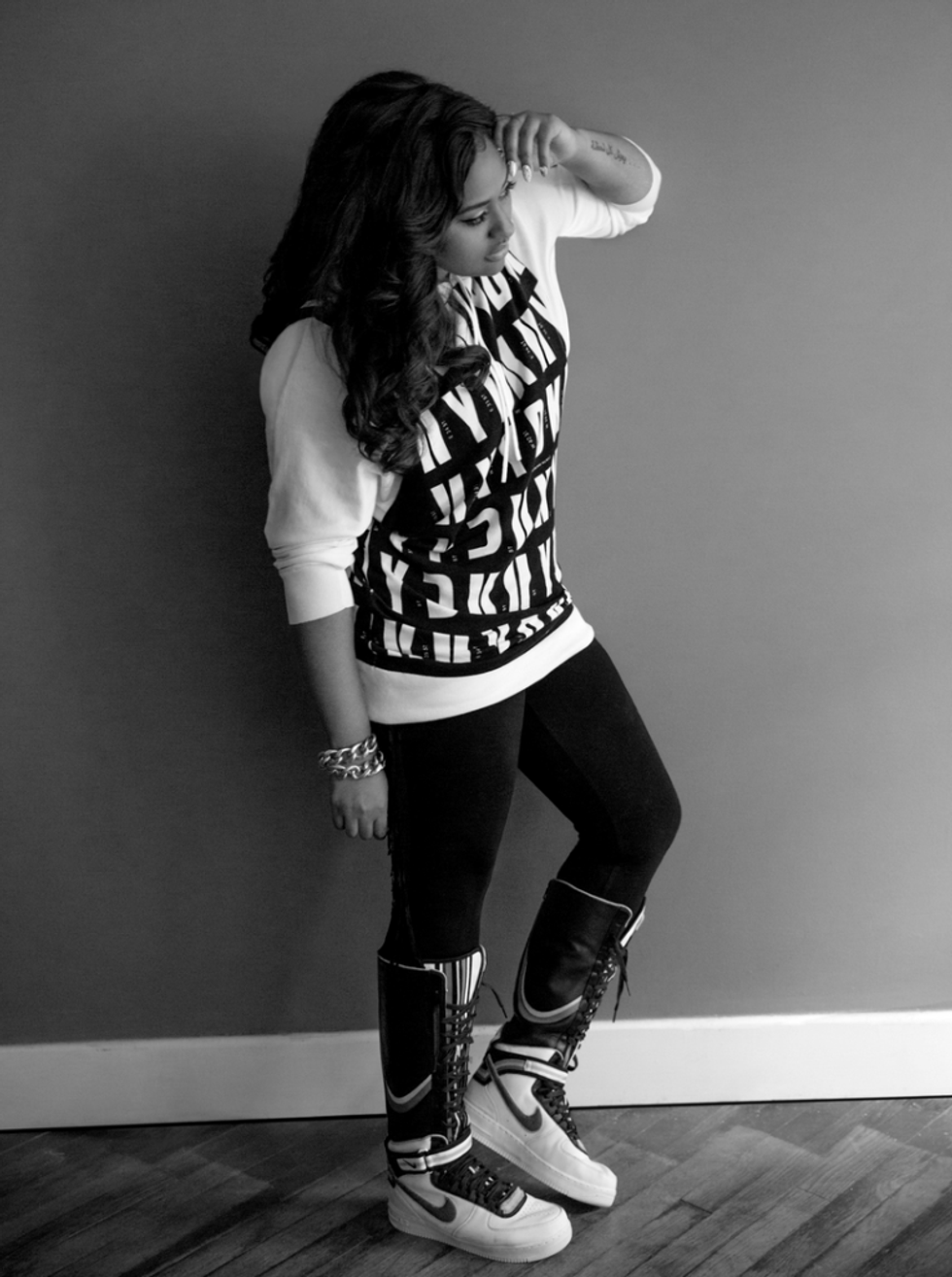 These days she's no longer consumed by what once was and is instead focused on what will be. As she draws closer to her 30s, she's more aware that she hasn't quite reached her desired level of success. Her debut album, Fearless, to-date has sold over 517,000 copies and earned her seven Grammy nominations for hit songs such as "Lions, Tigers, & Bears" and "Bust Your Windows," but she has yet to snag the coveted award.
Not that's she's pointing fingers at anyone.
"I have to take responsibility for some stuff myself more. The fact that I took as long a break…It's a lot of things that go through my head, but right now I'm just focused on being the best that I can be and doing what I want, because I can get it. I can get what I want; I just have to do the work."
After a five-year hiatus Sullivan is finally back on the scene and is on her hustle. The songstress in scheduled to appear at the Essence Festival in July, and earlier this month, she appeared on a new single titled, "Sideline" with fellow soul singer Niiaa which amped her fans up in anticipation that new music was on the way.

Although she's mum about whether she is officially working on any new music, she admits that she is collecting experiences to share on her forthcoming album.
"I'm just trying to be inspired naturally and jot things down that just come to me," she says.
She's also taking notes from some of her musical mentors such as Brandy, whom she says appears to be genuinely happy with the new phase of her life. The 'New Brandy,' she calls it. "It just seems like she did the work internally, and she is just now reaping the benefits from it. And I'm at the stage where I'm just starting to do the work."
Part of that "work" includes her taking the time to enjoy herself and appreciating this period of her life. While the pressure of marriage and babies has her checking her biological clock (she makes note that her mother was married with two kids by the time she was her age), she's making an effort not to compare her timeline with others and to just be grateful for what she does have—good friends, a supportive family, and an opportunity to get her life back in order.
Although she's toting a more positive mindset, she reminds us that she's still human, and that there are many days that she feels overwhelmed as she deals with the weight of being in the industry and the stress of meeting self-assigned deadlines for the goals she looks to accomplish. Back in 2015, she half-joked in an Instagram post that her soccer-mom bob had her feeling her age:
"I've been feeling real real soccer mom-ish with my bob lately. I'm not sure if it's the bob or what but I've just been feeling real...almost 30. And I still don't have my life together, so almost 30 scares me. The. Shit.Out. Of. Me! Any upper 20's people struggling with this age thing besides me?"
It's a battle between wanting to be great and realizing that the key to greatness lies within the journey. During those moments of questioning, she has to get real and put herself in check. Her mantras?
You are where you're supposed to be.
You're going to be good. Everything is fine. Be grateful!
Whatever you feel like you haven't figured out yet, you will figure it out. You gotta do the work though!
If this were an episode of Being Mary Jane, these would be statements worthy of a sticker on the mirror—a daily reminder that thoughts breed actions.
It's this new mentality that is the key to her contentment. She stresses the importance of making an effort to be happy, not because every day is going to be easy, but because in order to get what you want, you have to work for it. "It makes the quality of living so much better when you just appreciate where you are," she tells us. "Even if it's not the best, even if you're having hard times, just appreciate the fact that you're here."
And it doesn't take much to put a smile on her face. Just being around family and good girlfriends makes her more appreciative of life. She's currently back in Philly where she was born and raised, getting some much needed love and laughter and reminiscing with her high school confidants about the days when the most stressful part of life was hitting the books and talking to boys. She's even considering going to her high school reunion, just to relive those cherished moments one last time.
Philly may not be where she makes her final home, but it's definitely allowing her to transition into the woman that she wants be one—one of confidence and clarity, and even a bit of wisdom.
To her younger self, she offers this advice:
"Just focus on the time that you have now. And appreciate everything that you have now and stop looking and trying to get older and looking for the next phase in your life."
Real words that only age and experience would enable her to speak.

And that's keeping it 100.
Interviewed by Soraya Joseph. Article updated and republished 5.21.2017