It's July 2009 and the official video of Drake's "Best I Ever Had" has just hit the Internet.

---
A group of beautiful and voluptuous girls run out on the basketball court (bra-less, of course) in low-cut pink wrestling singlets and matching sweatbands repping team Drake. The beardless, baby-faced rapper is making each of his "players" feel special as they sensually stretch and bounce in attempt to get coach's attention.
But there's one girl who throughout the video doesn't appear to be vying for the title of MVP. She stays mostly in the background, occasionally caught on camera gracefully stretching, but otherwise relatively hidden. Despite the lack of visibility, it's 25-year-old Rosa Acosta's big debut. Not the one she expected when she moved from the Dominican Republic just three years before, but the one that would earn her a spot in the video girl hall of fame—whether she wanted it or not.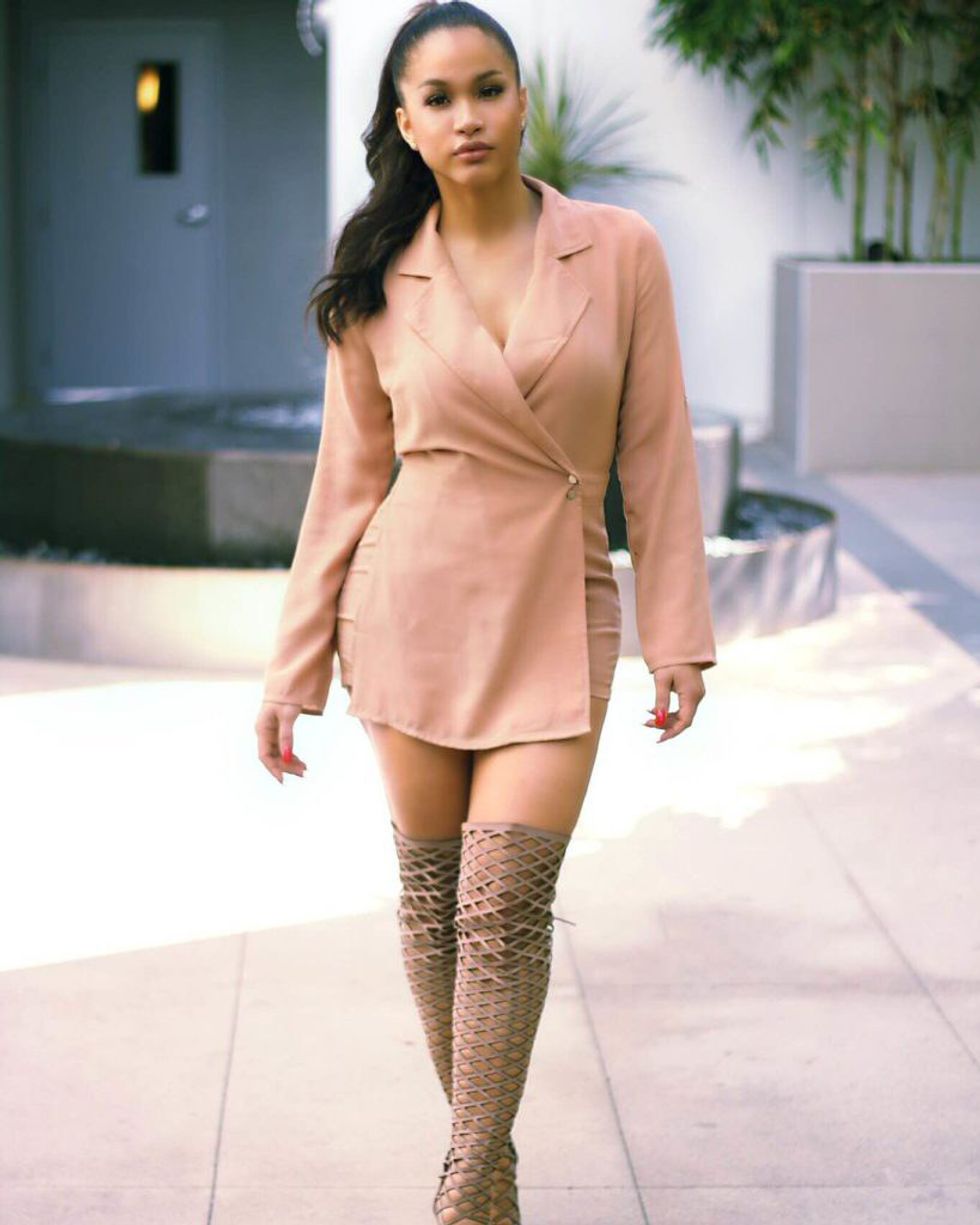 "I never wanted to be a model and be in music videos, this is not something that I dreamed about. This is not something that I thought would ever happen to me," she says.
Video vixen. Urban model. Four words that when paired together distastefully roll off the tongue as they come with their own set of connotations that the entrepreneur believes are neither accurate nor representative of who she is as a woman. Despite retiring from the game a few years prior, Acosta still finds herself shedding the labels of her past. "I still get a lot of calls to continue to do music videos. They will still have me doing music videos at the tender age of 45 if I was still looking good."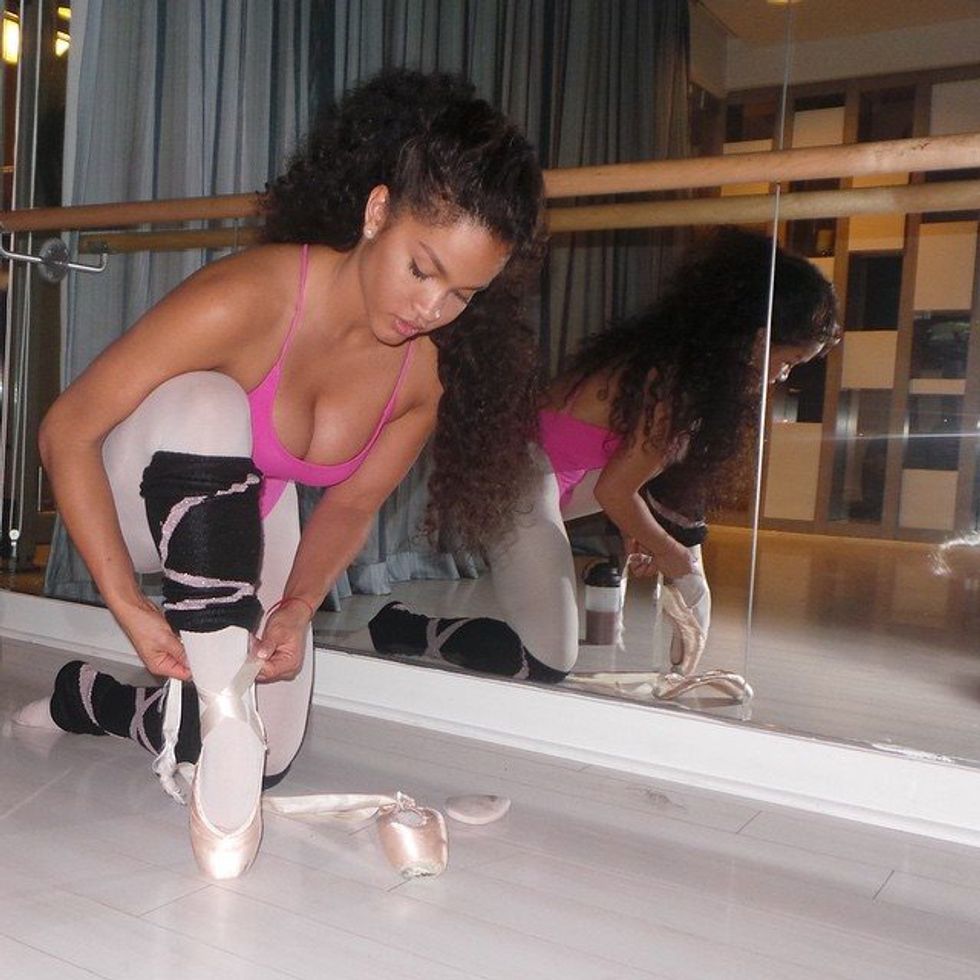 Like most immigrants, Rosa Acosta came to America looking for opportunity, though in her home town of Santo Domingo, she was arguably already a burgeoning star. As a classically-trained ballet dancer who studied since the age of four, she would graduate with honors from the Instituto de Cultura y Arte (ICA) and become the youngest soloist member of the Ballet Nacional Dominicana—performing around the country in notable shows such as The Nutcracker, Swan Lake and Carmen. But her battle with anorexia and bulimia took a toll on her 100-pound frame, forcing her to decide between living her dream or staying alive.
At home, her circumstances weren't much better. Her mom left for America years prior, but as a single parent that didn't meet the required income level for immigration laws, she couldn't afford to bring over Acosta and her brother for the first ten years. So Acosta grew up with old-school grandparents who would place more value on virginity than education for the girls of the house.
"From an early age, I experienced this gender thing where they would try to make me feel like because I was a woman, I was less or I was just supposed to marry somebody and cook and clean. When my brother talked, they would ask him what he wanted to be when he grew older, but for me it was just she's going to marry somebody, and that's it."
Becoming a rebel, she chose to trade in her culinary skills for business school and attended the local community college against her grandparent's will. The decision caused a rift back home, so when the paperwork for coming to America was finally approved, she made moves to the land of opportunity with hopes of going back to college. But when she arrived she was unable to transfer her credits, and due to high tuition costs decided that dishing out $15,000 to go to school for massage therapy was more reasonable. By this time she had relocated from her mom's home in Pennsylvania to New York, where she picked up a job as a bartender while finishing school.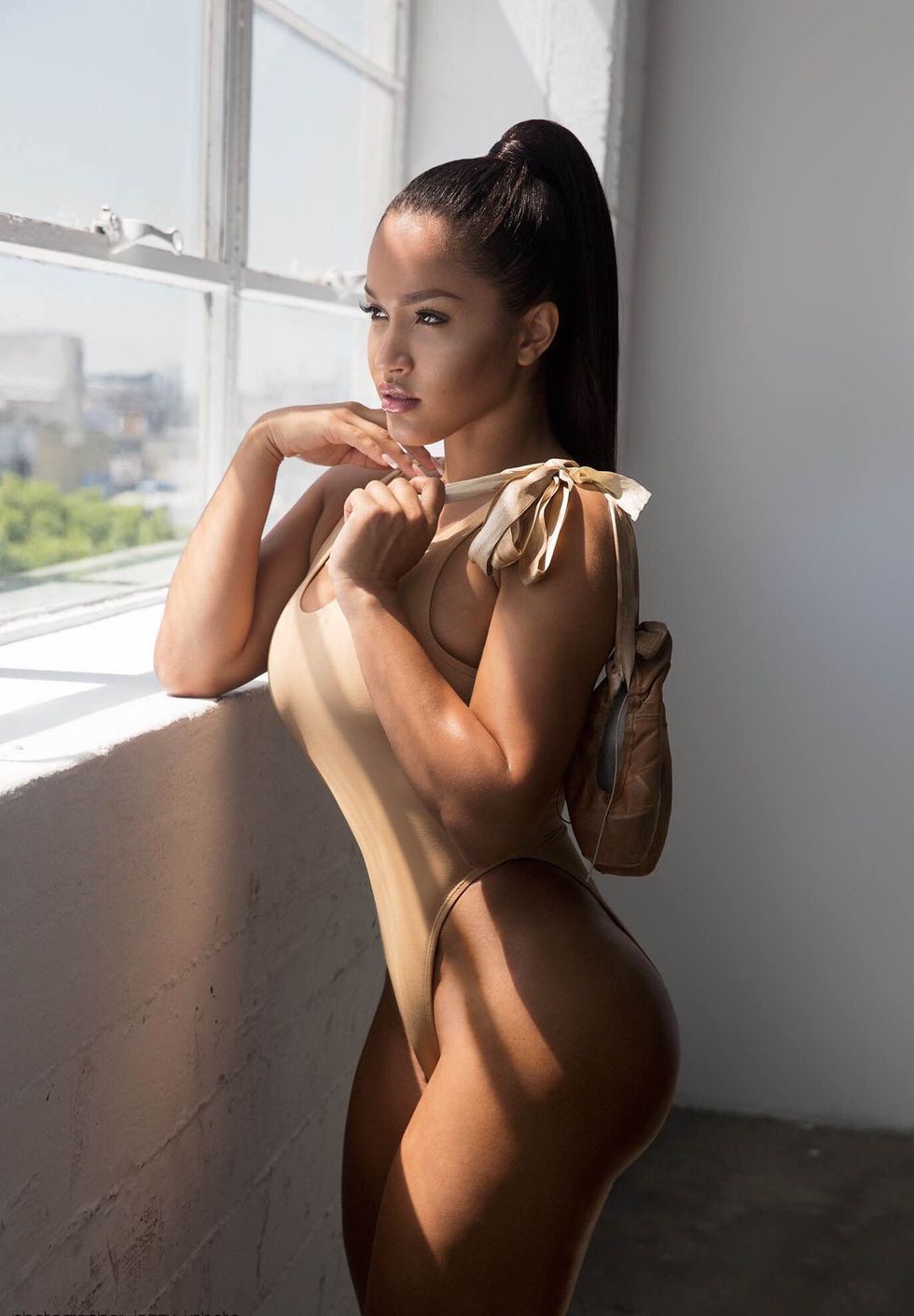 In May 2009, she received a message on MySpace from a guy who owned a website featuring videos of ex-dancers, contortionists, and strippers doing their stretching and dance routines. The former dancer didn't hesitate to put on a tank top and a pair of shorts and get back to her glory days. The video was picked up by entertainment gossip site MediaTakeOut, raking in millions of views and attracting the eyeballs of artists and magazine editors who suddenly wanted to know the new girl on the block. In a matter of months, Acosta's life went from zero to one hundred as she started picking up hosting gigs, features in KING and XXL, and a number of music video appearances for artists such as Chris Brown, Lil' Wayne and Diddy. Even though the dollars were making sense, she didn't have the intention of staying in the business long. "I never thought of it as a career; I was just going with the flow and making some money. I always felt like it wasn't going to be something that would last for a year and then I'd try to make all the money that I can because I wanted to own a spa," she says.
She made it three years before calling it quits in 2012.
"I just realized that I was in the wrong thing when people judge you based on the fact that you are not spending $5,000 on a pair of shoes. When I saw the kind of people that I was working with and surrounding myself with everyday, I said I don't even want to do this anymore. I don't want to be around people that are that dumb. I want to be around people that inspire me, that I can learn something from, that are making moves towards building true wealth."
She's partially referring to an incident in 2010 when rapper Maino commented on her "cheap" shoe game, which Acosta kindly gave the fiery response in her own interview, "I wasn't aware they could give you lessons about women's shoes in prison" before adding that she's still the same girl from the Dominican Republic and won't buy a $2,000 pair of shoes when she can't afford it. Her money goes to helping her family back in DR or her own education.
While people were checking for her bank account, Acosta was busy building it. In addition to becoming a regular on Nick Cannon's Wild 'n Out and launching her fitness apparel line Body by Acosta, she was also running her online business CossaMia, a one-stop shop for clothing designers and brands that is ran and self-funded by the entrepreneur. When Acosta first came up with the idea, she reached out to fellow friends and designers Geebin Flores and Angel Brinks about the opportunity. "I just wanted to offer people the opportunity to order all the brands that they like in one place," she says. "If you like two or three of the brands that we have, instead of going to their websites and paying separate shipping, you could just pay no shipping or just one shipping for everything."

Acosta began posting the designs on Instagram, attracting more designers and to-date has almost 20 brands featured on the site. "There isn't anything wrong with capitalizing off of Instagram or any social media period. It takes a lot of time and dedication; it is not cheap to have an Instagram "boutique."
After hustling hashtags for four years, Acosta opened her flagship store on Melrose Ave. in Los Angeles this past October, and is looking to expand to other locations in the near future. "No rich mom and dad backing me up, no boyfriend, sugar daddy, investor, friend, drug dealer money, none of that stuff."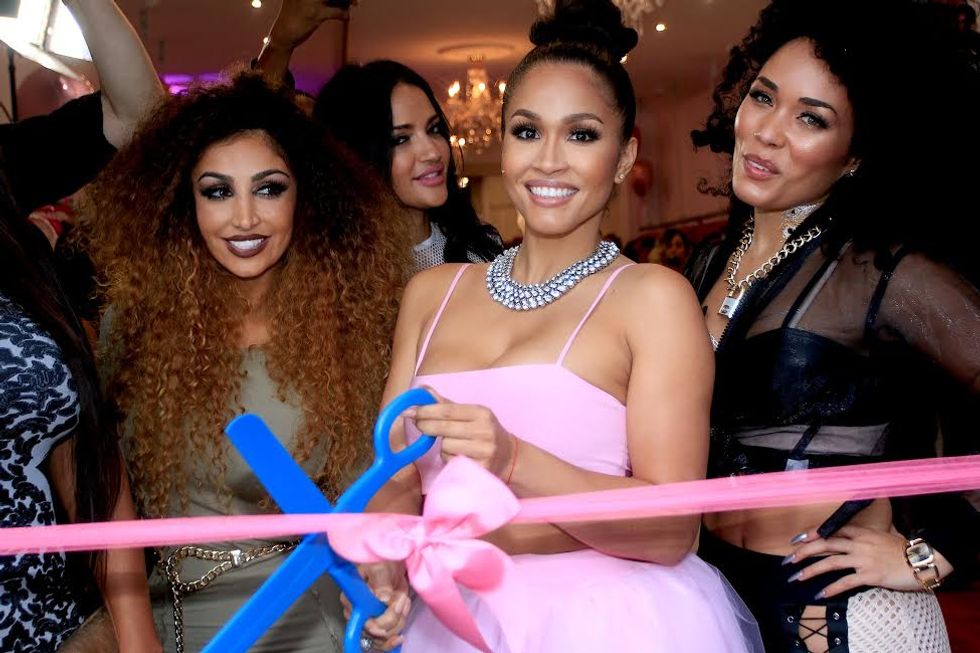 At the Grand Opening of CossaMia
"This is me doing the same thing I've been doing since the beginning—not spending my money on shoes and bags, but putting it into my work and investing in my business."
Having multiple streams of income has definitely afforded Acosta a taste of the lifestyle of the rich and famous. While on our call she's shopping for her new home (she tells me it's big), which she hoped to move into within a month. She has already purchased a home for her brother (a DJ) and her mother, who she says no longer works.
As for who will be living with her in this new, big house? That's to be determined. During most of her career she was dating a low-key guy not in the industry who she purposefully kept out of the public eye, but they recently broke up, and according to the 31-year-old she's not interested in young men. "I just don't have anything to talk about with a guy that is 22. I mean, I can have a casual conversation, but I doubt that I can actually be enlightened and I can learn…I just don't see myself totally connecting and clicking with people 10 years younger than me."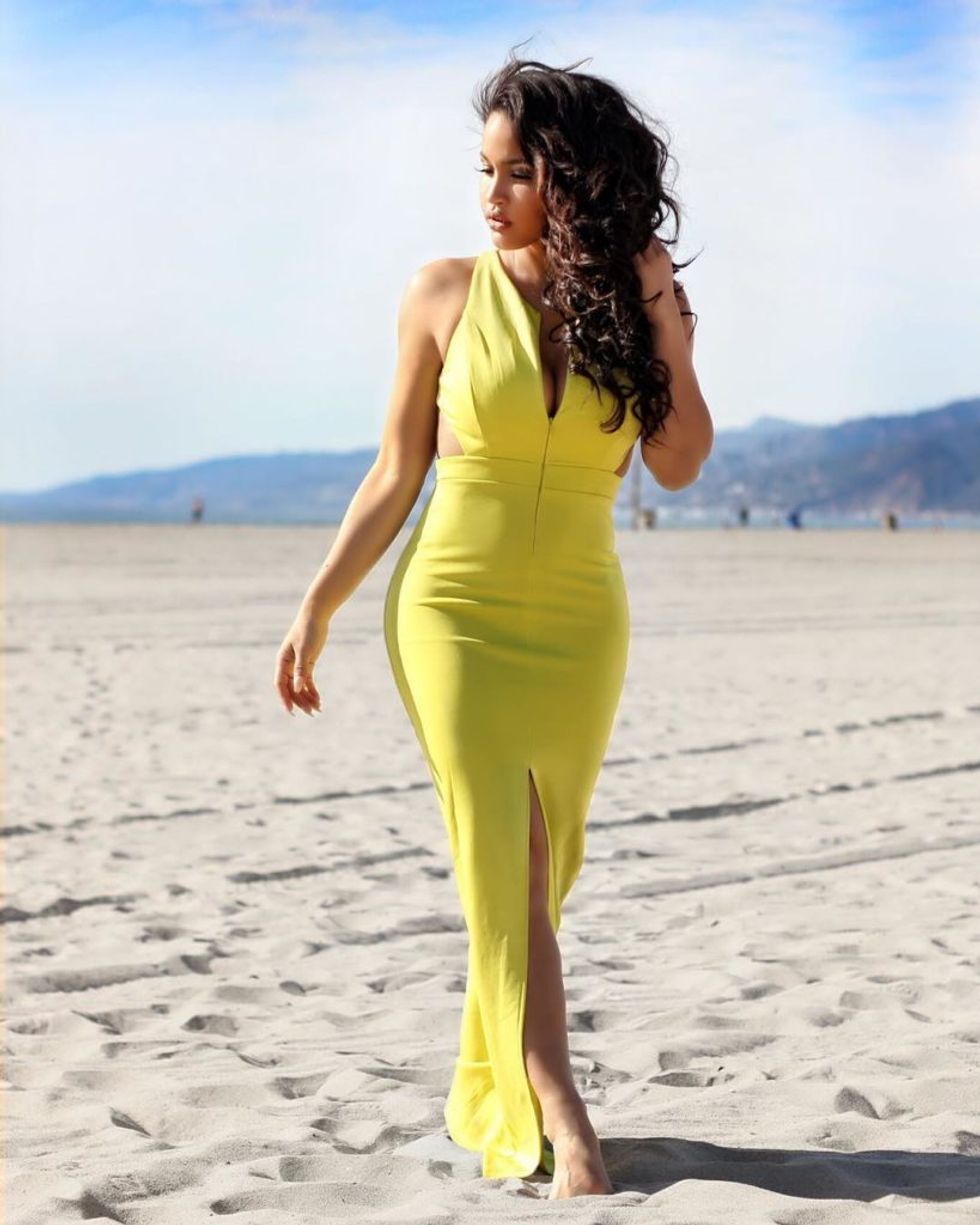 In fact, she admits that she's hardly ever interested in men period, which is ironic considering that her claim to fame stems from guys salivating over her silhouette. But Acosta says she never grew up being "boy crazy," and due to attending an all-girls school felt no pressure to have her first boyfriend until she was 20-years-old. "I always had my relationships are more so like my friendships with my girlfriends, they take a lot of my time. I like a guy like once every five or six years. I think that the older I get, the less I like guys. I've been hoping that I was normal and that I liked guys like everybody who are like, 'you're so hot, you're so fine' and I'm like, who?"
So does she want kids?
"Yes, definitely. I know I'm going to be a mom, I just don't know under which circumstances. Me and my best friend think about this all the time, about what if we get to the time where we feel like physically we are reaching that point but there's no men around. We have contemplated the idea of doing something where she will have my babies or I will have her babies or something like that, and the idea of getting married and doing it ourselves, but I'm not sure yet."
Now I'm curious. Is this a sexual relationship between you and your best friend? Or…
"More so in a partnership for both of us. I mean, we love each other very much in a way that is not selfish, and I don't own her and she doesn't own me. I think I have more intimacy with her than some people that are sleeping together. There's so much more to somebody's dreams and wishes and personality, and I think that I have those things with some of my friends, we know each other so well and we love each other in a way that is really amazing."
She goes on to explain that finding someone who actually cares to help you grow and who won't just slide in your DMs (which she doesn't check by the way) thinking that's all it takes to establish a connection is a dime a dozen. I'm not sure if she's talking out of frustration with her dating experience, or if she's starting to become at peace with the idea that maybe marrying a man isn't in the cards for her. The idea of intimacy versus a sexual relationship where you really understand and have a deeper connection with someone, even if it's a female friend, is an interesting conversation that challenges the traditional idea of marriage and relationships—one that isn't defined by the physical, but the mental and emotional connection with a partner.
When I ask her if she thinks growing up in a household that placed so much emphasis on her vagina had an impact on her sexuality, she says, "I always had common sense to understand that my worth goes beyond my pussy. If for some reason I could never use it again, there is somebody out there at would love me regardless. Don't get me wrong, I have a very sexual sense of humor, and I realize that a lot of people's lives are ruled off of sex and I was able to capitalize off of that and make a lot of money, but sex is very minimal in my life."

And she's certainly used her assets to create assets. With each lip-pucker, back arch, and look-back-at-it pose she padded her bank account. It's easy to confine and define her by the profession that she gracefully stretched her way into, but in an era of social media booty beauties showing less for no paychecks, Rosa Acosta has played the game smart by expanding her brand beyond her three years of fame.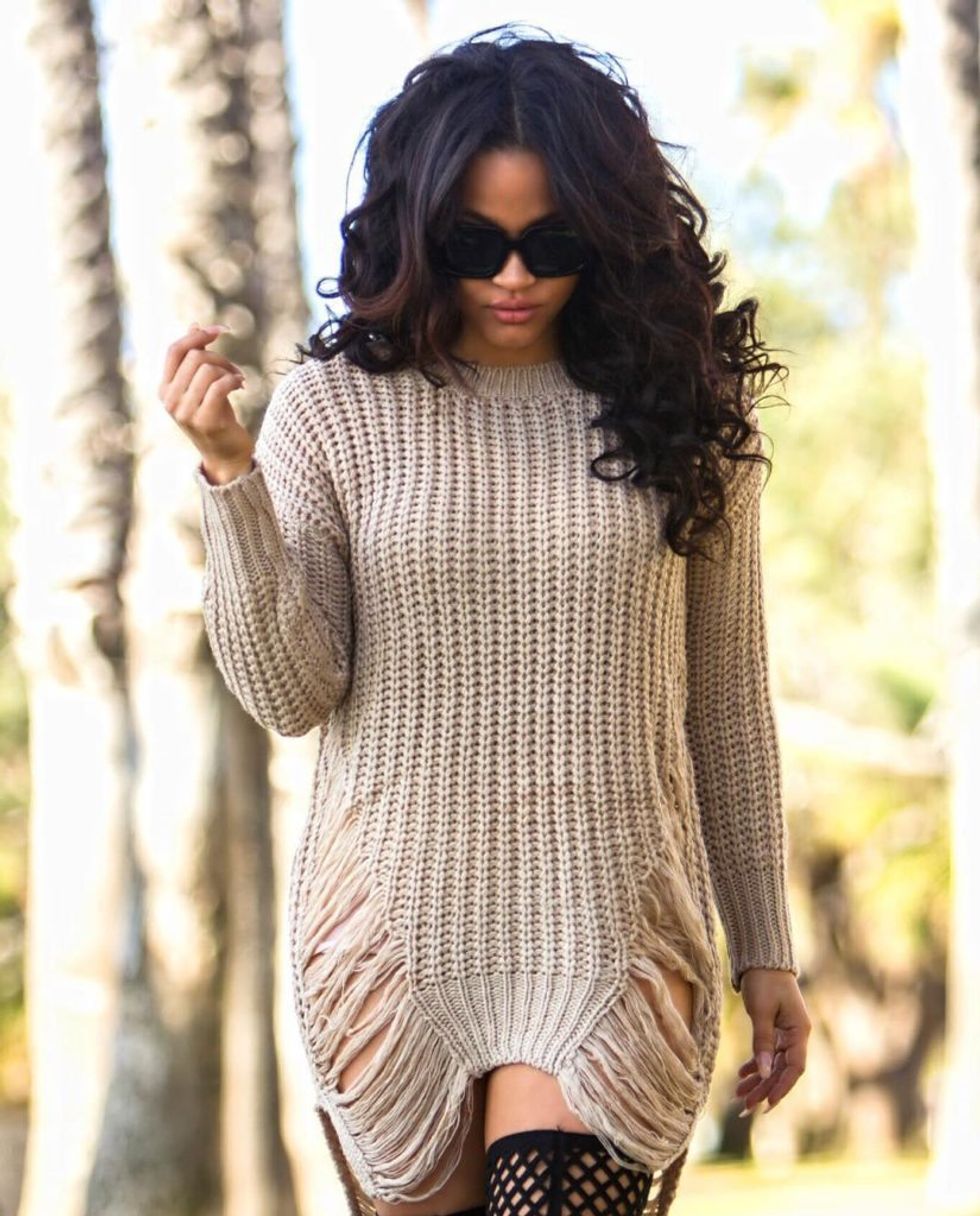 It's certainly not easy to remain in the public eye when everyone has an opinion about who you are and what you do with your own body. It takes a certain level of confidence, or maybe just nonchalance, to have your every move—every post—critiqued and criticized by those who took the time to type in your name. Though Acosta appears sure of herself now, often sharing photos of her fit physique, that wasn't always the case.
"I feel like I come from a place where Rosa Acosta's are very common. Girls that look like me, there are really hundreds of them everywhere. When I came to America, people used to compliment me on things I didn't like. I think that seeing other opinions, I realized that beauty is really in the eye of the beholder. There are many opinions, but the only opinion that truly matters is yours."
I ask her how, then, did she become so confident in her sexuality. After all, posing for men's magazines and constantly being on display takes some level of guts.
"I mean, hey look, there's Photoshop, you don't need to be that confident. They're going to make sure that you look good," she says matter-of-factly. "I had my moments where I haven't been sexually confident or just confident in myself period, but I have realized that being the baddest bitch was not my priority. And being the bitch with the best body or the baddest head game, these things have never been one of my goals. I still work to make sure I look good, and that I'm happy with the way I look, but I have also tried to put as much effort on spiritually growing."
One thing you won't catch Rosa doing is being a hater. She believes in building up and not tearing down women who may look better or are doing better than her. "When I look at a woman, I try to say a couple of things that she's better at than me. I think it's healthy to realize that there are people more beautiful than you, more successful than you. I just acknowledge that people can look better, can be doing better, can be better, and then I use that as fuel and try to continue with my journey."

Just as she may be admiring other women, Rosa has her own admirable characteristics, such as her dedication to her community. She's often seen feeding the homeless on Wednesdays with My Friends House in LA, teaching dance classes to kids, and volunteering in Tanzania. And no, she's not just doing it for the 'gram, growing up in the Dominican Republic she was volunteering at home for kids with down syndrome and also working with the animals that she so dearly loves (she recently went back to being vegetarian—ten years after being advised by her doctor to eat meat due to her eating disorders).
One thing I can say about Rosa Acosta is that she's unapologetically open, and in and industry where people put on personalities like a costume, she's managed to humbly stay true to who she is—a woman who would rather rock a pair of Forever 21 shoes and be about her business than put up a façade. Her next mission? Changing how the world views her.
And this time, the ball is in her court.