According to the CDC, more than six million women in the United States ages 15-44 have trouble getting or staying pregnant. In the past, Gabrielle Union has been transparent about the fact that celebrities are not immune to this devastating fact. This leaves many women to believe that they may never be blessed with the life or family they've always dreamed of, but Gabrielle proves that there is hope for each and every one of them.
Less than a few hours ago, Gabrielle announced on Instagram that her life had been made complete, and the gift she thought she'd never be given was welcomed to this world by way of a surrogate. Today, she and her husband, Dwyane Wade became the parents to a healthy baby girl, proving that, like your grandmama used to say in church, "It ain't over til' God says it's over!"
The couple posted a few intimate photos with their tiny new family member with a caption that featured lyrics to the popular "Lovely Day" by Bill Withers and read:
"A LOVELY DAY. We are sleepless and delirious but so excited to share that our miracle baby arrived last night via surrogate and 11/7 will forever be etched in our hearts as the most loveliest of all the lovely days. Welcome to the party sweet girl! #onelastdance #skintoskin @dwyanewade ❤👑"
Who's cutting onions in here, damn it?! Celebrities including but not limited to Kevin Hart, Taraji P. Henson, Zendaya, Viola Davis, and Shonda Rhimes showed their congratulations in The Wades' comment section and even I can feel the love: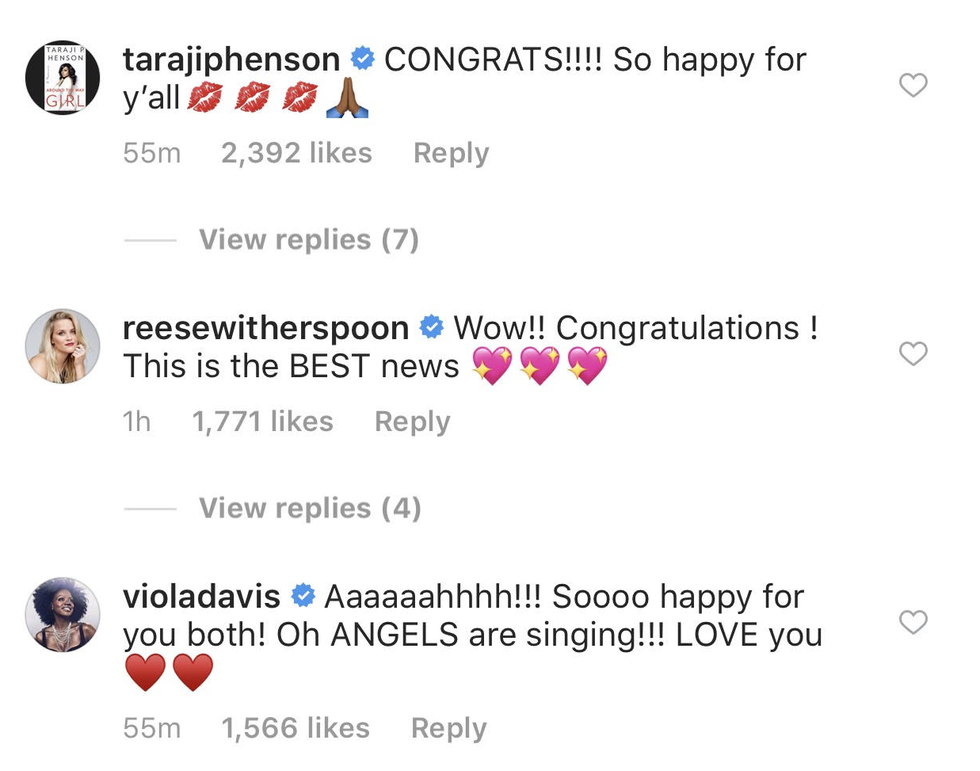 Instagram
Gabrielle and Dwyane have been candid about their desire to start a family since the beginning of their marriage, but they have also been equally candid about their struggles. After four years of marriage and enduring a number of IVF cycles and miscarriages, the couple decided to take another route to family planning, one that is becoming more popular among women as infertility rates skyrocket.
Gabrielle revealed in her book, We're Going To Need More Wine that, in the past, she's suffered more than "eight or nine" miscarriages and eventually came to the point where she felt that her body was a "prisoner of trying to get pregnant." Earlier this year, the actress shared that she also suffered from adenomyosis, a common reproductive disorder that affects more than 200,000 women every year.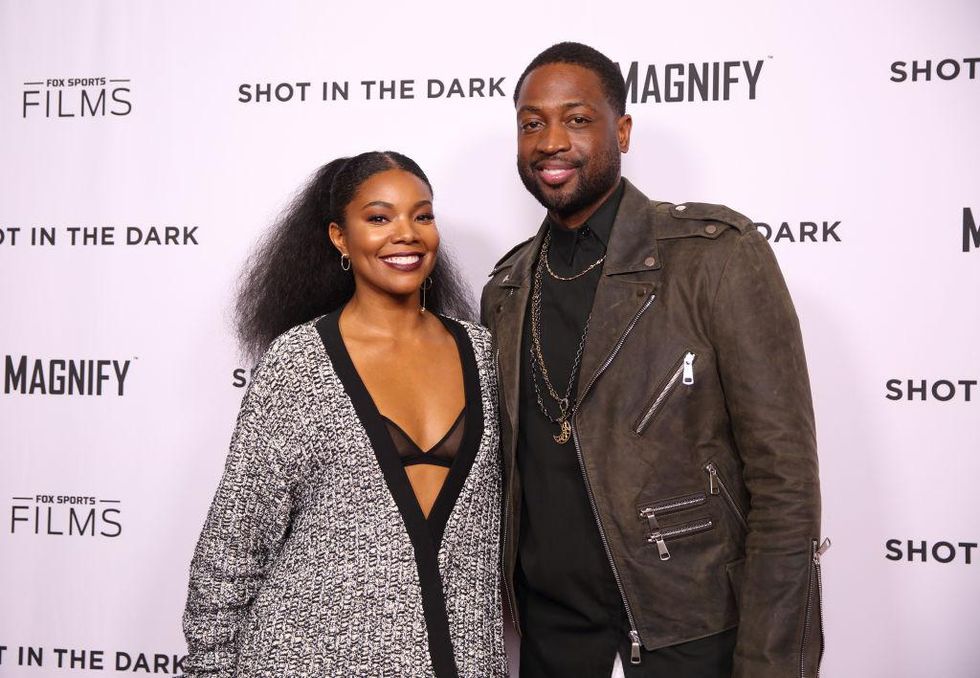 Bobby Metelus/Getty Images
Her courage to speak up for the hundreds of thousands who experience infertility or pregnancy complications has emboldened other women to open up about their struggles. She has been a voice that has helped diminish the stigma that there is something "wrong" with women who are unable to conceive.

Gabrielle's story is proof that God doesn't always show up the way you wanted Him to, but He's always right on time. The Wades' new bundle of joy is a testament to the fact that black women are not confined to a monolithic view of conception and motherhood. The life of your dreams is attainable, so continue to refuse to lose hope.
We wish you all the love and joy in the world Gabby, you deserve it. Congratulations Mama!
Featured image by Bobby Metelus/Getty Images