---
OK, so if you're like me, you have been taking full advantage of this never-ending quarantine, by exploring new hobbies, skills, and items to add to the menu. It's gotten so bad, that I find myself up on Al Gore's internet at 5:00am, aimlessly seeking new and adventurous ways to take advantage of our newfound free time—with experimenting with new recipes quickly becoming a fave.
And listen, I know we all have our favorite fabulous ladies (Divas Can Cook, Stove Top Kisses, Chef Ahki, Chef Danie, Chef Bae etc.) bookmarked as our current go-to recipe guides, but this time, I decided it was time to highlight the fellas—who are also quite literally making major moves in all facets of the plate.
So, ladies, grab your wine glass, kick your feet up, and enjoy the smells. The fellas are cooking tonight.
Chef Lamar J. Moore | Three-Cheese Mac & Cheese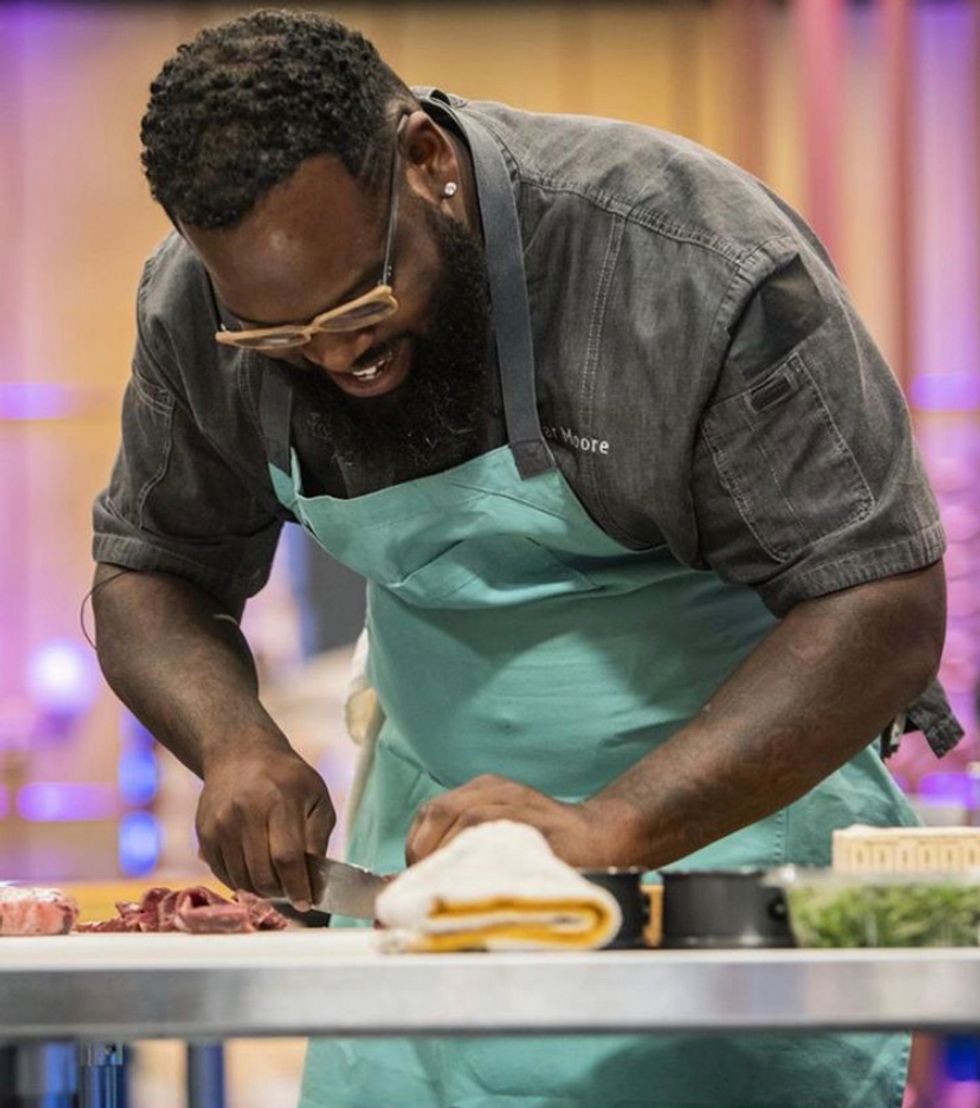 Courtesy of Chef Lamar J. Moore
Career Highlight:
"I've had so many but as of recent, my career highlight would be winning the Food Network's Vegas Chef Prizefight!"
Length of Time as a Chef:
"20 years."
Favorite Dish to Cook:
"An elevated Three-Cheese Mac & Cheese."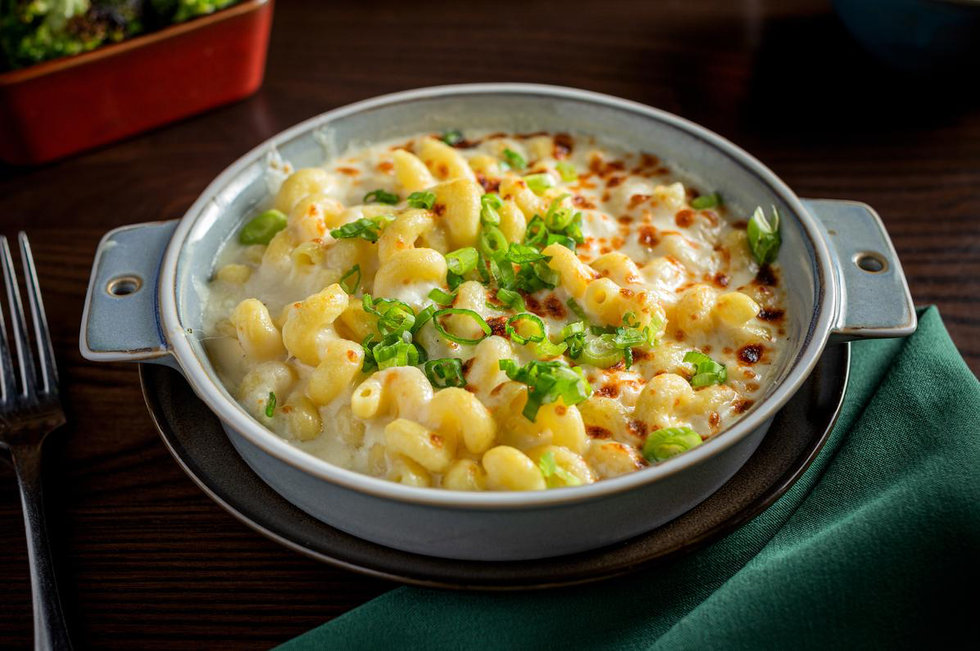 Courtesy of Chef Lamar J. Moore
Encouraged to cook by his family, Chef Lamar J. Moore is a veteran that knows his way around Southern and French Cuisines. "My grandmother was an excellent cook, my Mom cooked all the time for us. I saw how it brought all of us to the table, as one, [for] one moment each day, no interruptions."
And from there, his influence would blossom into a lengthy list of accolades, including winning the executive chef's job at the upcoming Bugsy & Meyer's Steakhouse inside the Flamingo Las Vegas Hotel and Casino. But don't expect his newfound fame to get to his head. As for what's next for Chef Lamar, "[I plan to] continue to teach, mentor, support our restaurants, and peers, and most of all, enrich our communities."
You can also expect to see Chef Lamar on more television shows, opening restaurants, and releasing a cookbook.
Yessss, king!
To keep up with Chef Lamar's journey, you can follow him on Instagram @chef_ljm.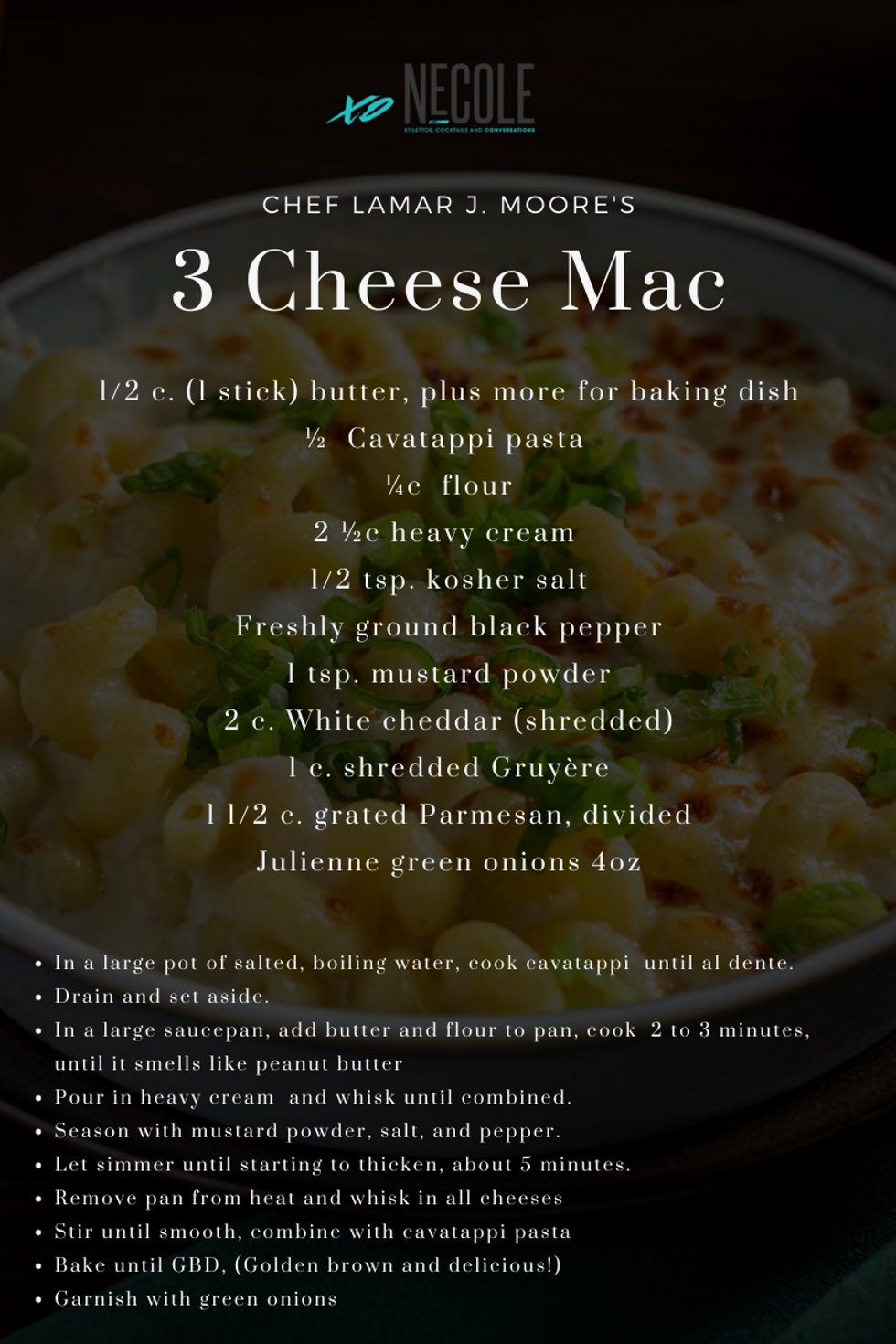 Chef Antonio J. Reed | Soy Ginger Lamb Chops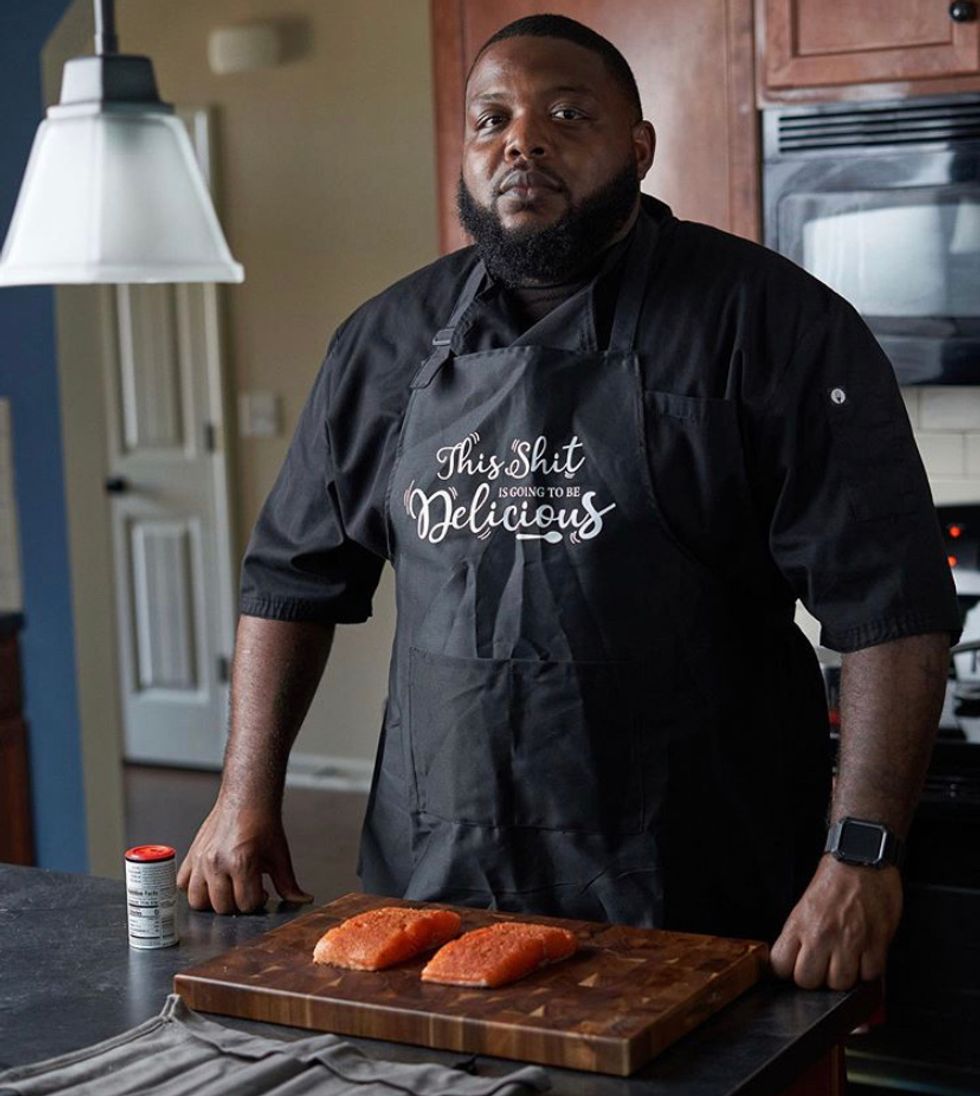 Courtesy of Chef Antonio J. Reed
Career Highlight:
"The most memorable moment in my career was the grand opening of my food truck, Fat Tony's. The support that I received from my friends and the community was nothing short of amazing!"
Length of Time as a Chef:
"9 years."
Favorite Dish to Cook:
"Soy Ginger Lamb Chops."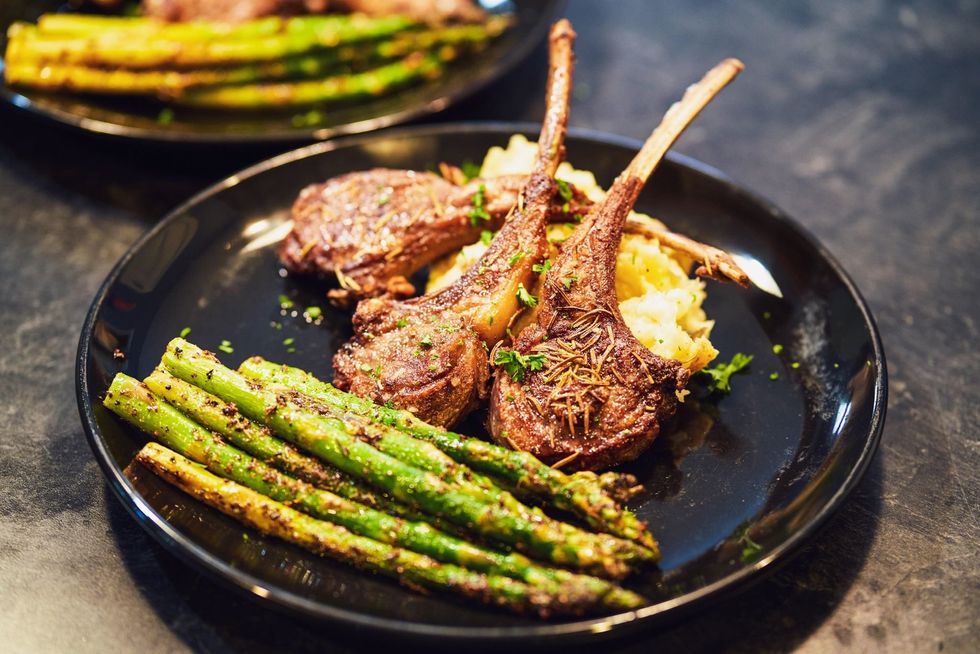 Courtesy of Chef Antonio J. Reed
Chef Antonio Reed, affectionately known as Chef Tone, specializes in Southern Comfort food and dishes that he has coined as Alabama Cajun. "My signature style is a combination of the boisterous flavors of the Caribbean, the heat of Cajun cuisine, with an undeniably southern flare."
As a chef with a budding 9+ year career that originally began as a need for employment, his passion quickly grew into something more meaningful. In a short time, Chef Antonio has managed to build a fanbase of supporters that includes the southern region's most impressive clientele. "Once I noticed a growing joy for creating delicious food, I realized that my passion was in making others happy through food. That's all it took for cooking to become my first love and my career took off."
Chef Antonio plans to release a much anticipated cookbook, which will be available for pre-order soon.
*has finger READY to order*
Follow or contact him on Instagram @Tone_Appetit to get a taste!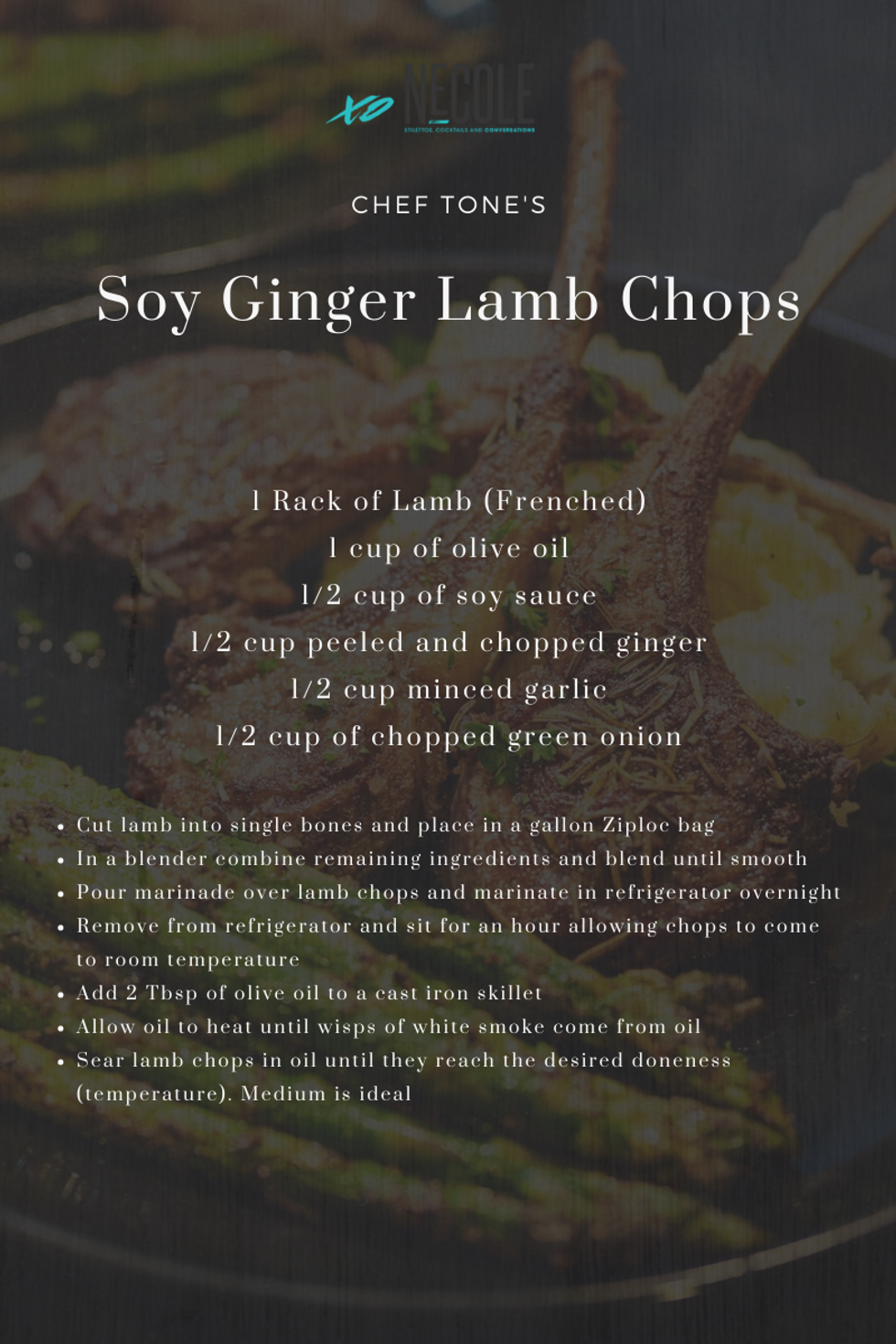 Chef Teren Green | Lobster Fettuccine w/ Sauteed Asparagus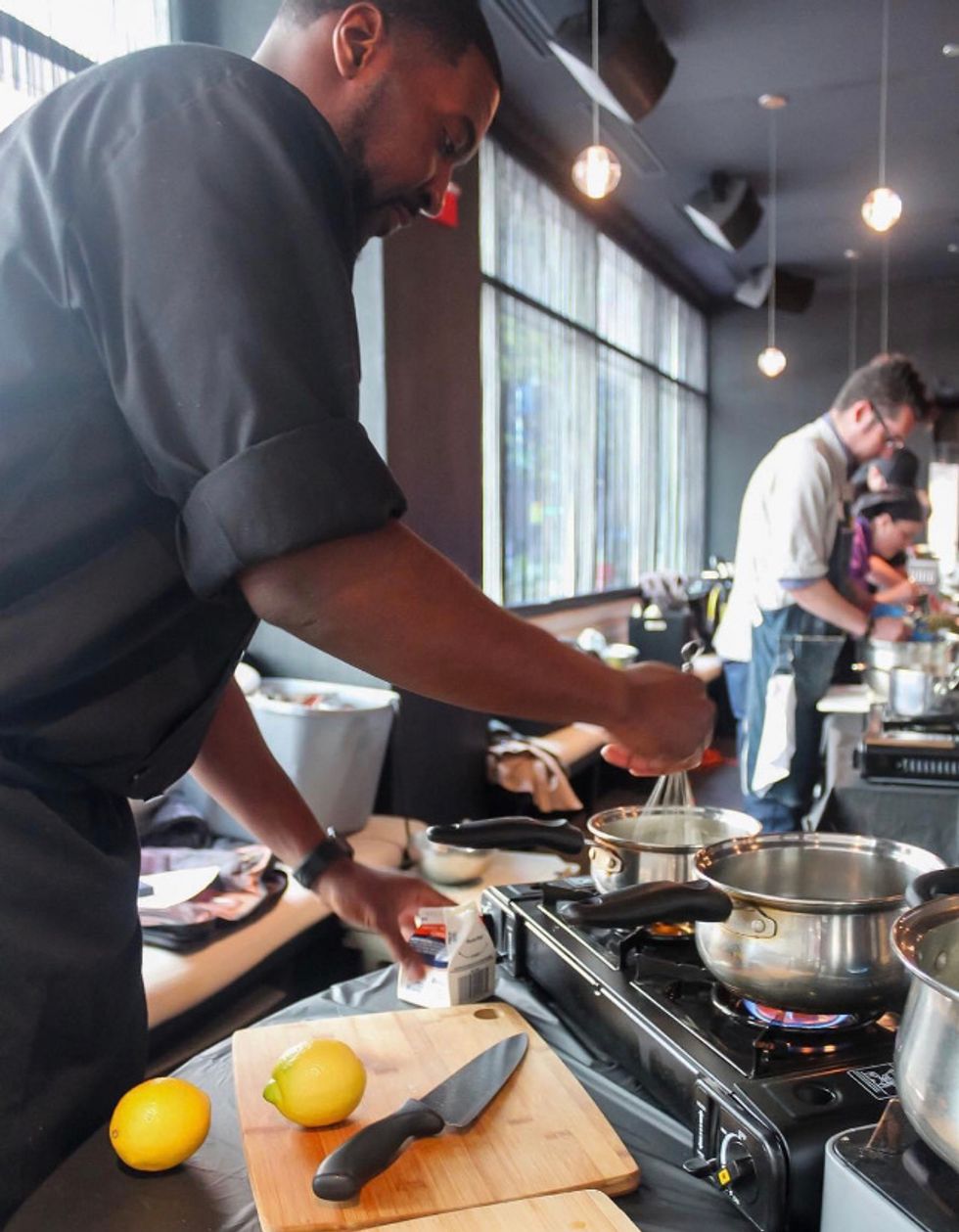 Courtesy of Chef Teren Green
Career Highlight:
"The highlight of my career would 100% be my trip to France with the 2019 U.S. Women's Soccer Team to serve as Executive Chef during their World Cup win. Greatest two months of my life."
Length of Time as a Chef:
"10 years."
Favorite Dish to Cook:
'Any pasta dish. In this case, Lobster Fettuccine w/ Sauteed Asparagus."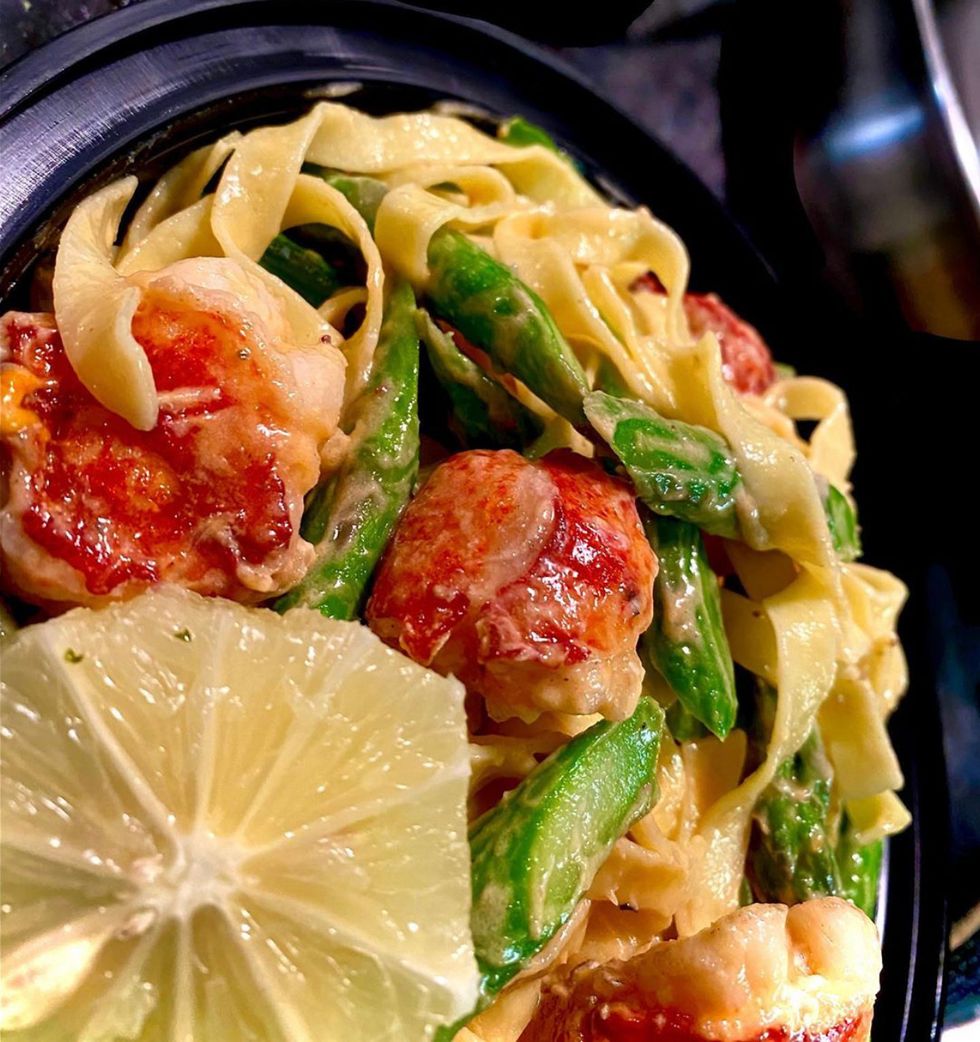 Courtesy of Chef Teren Green
Chef Teren is the culinary powerhouse that you've never heard of, and his resume, which expands over 10 years, is quite literally—and impressively—one of a kind. Specializing in the sports and entertainment industry, Chef T (as Megan Rapinoe and Derrick Rose call him), is a day chef for the Detroit Pistons by day, and a highly sought-after chef by, well...any other time.
"My style is modern, I would say. I never try to place myself in a box, or do things a technical way. I respect the art but I'm OK with changing things up to fit the time."
Chef Teren plans to purchase a space to complete production of a few projects he has planned, as well as maintaining his impact of "giving back and teaching others in a way that will be unmatched."
Hashtag, MOVES.
You can also catch him on Instagram at @chef_teren.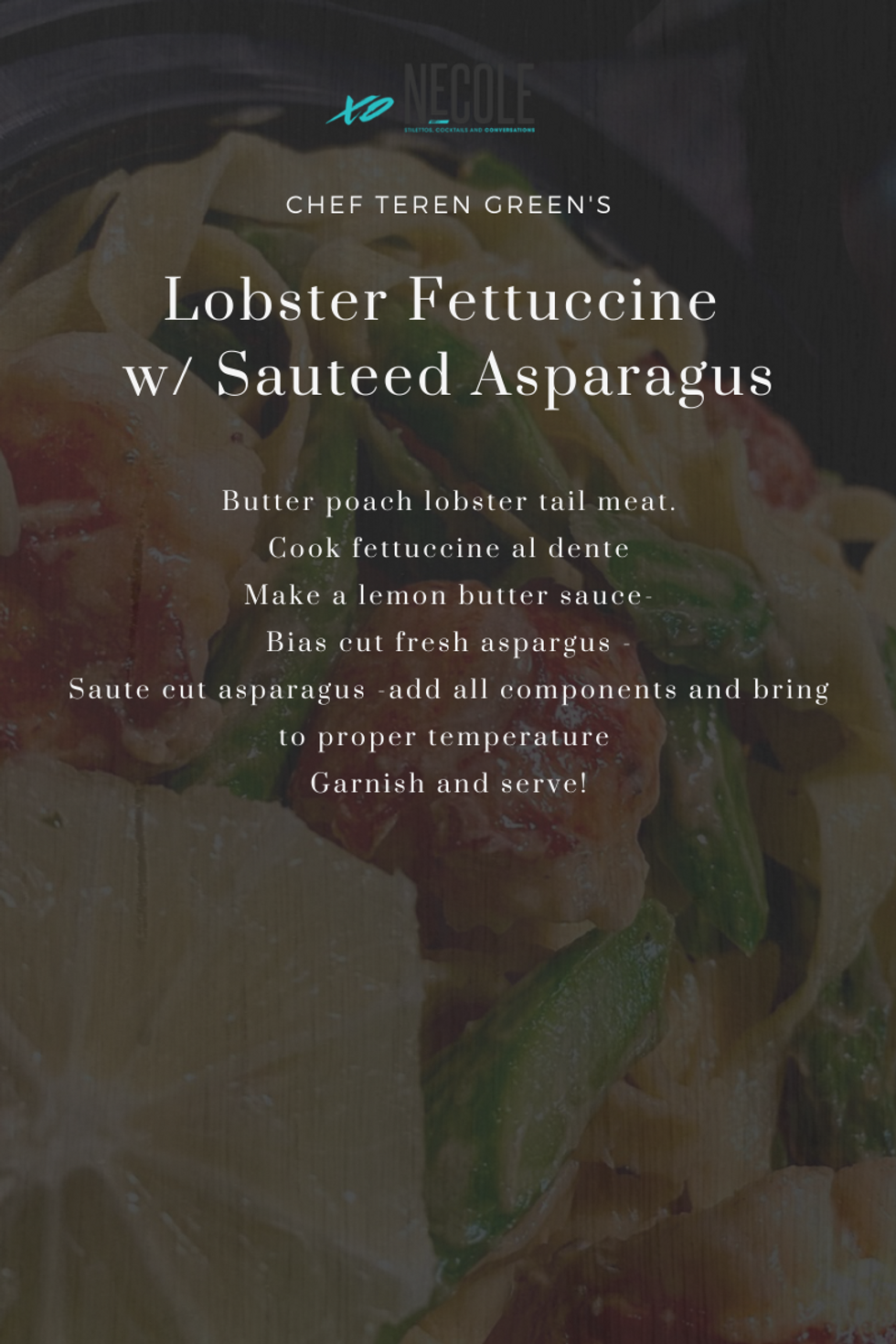 Chef Darren Robinson | Flambéd Fresh Crack Pepper Steak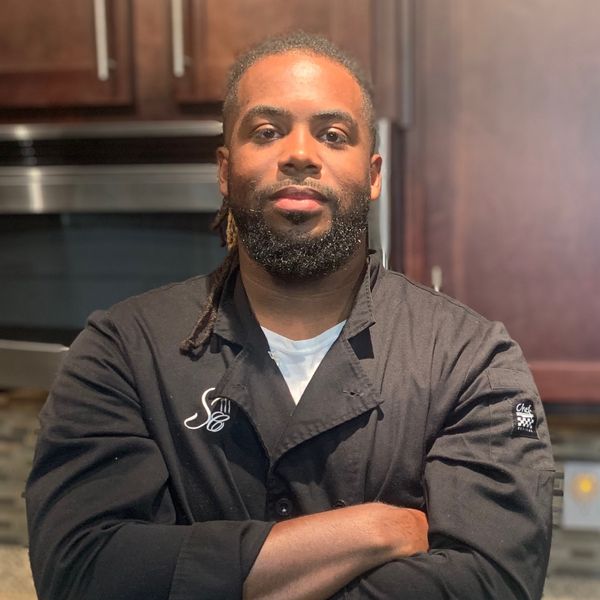 Courtesy of Chef Darren Robinson
Career Highlight:
"My career highlight came in the form of my biggest challenge: my first travel gig. I catered over 200 people for a three-series event: happy hour, dinner, and afterparty. It was challenging but rewarding. A great learning experience."
Length of Time as a Chef:
"6 years."
Favorite Dish to Cook:
"Flambé Fresh Crack Pepper Steak."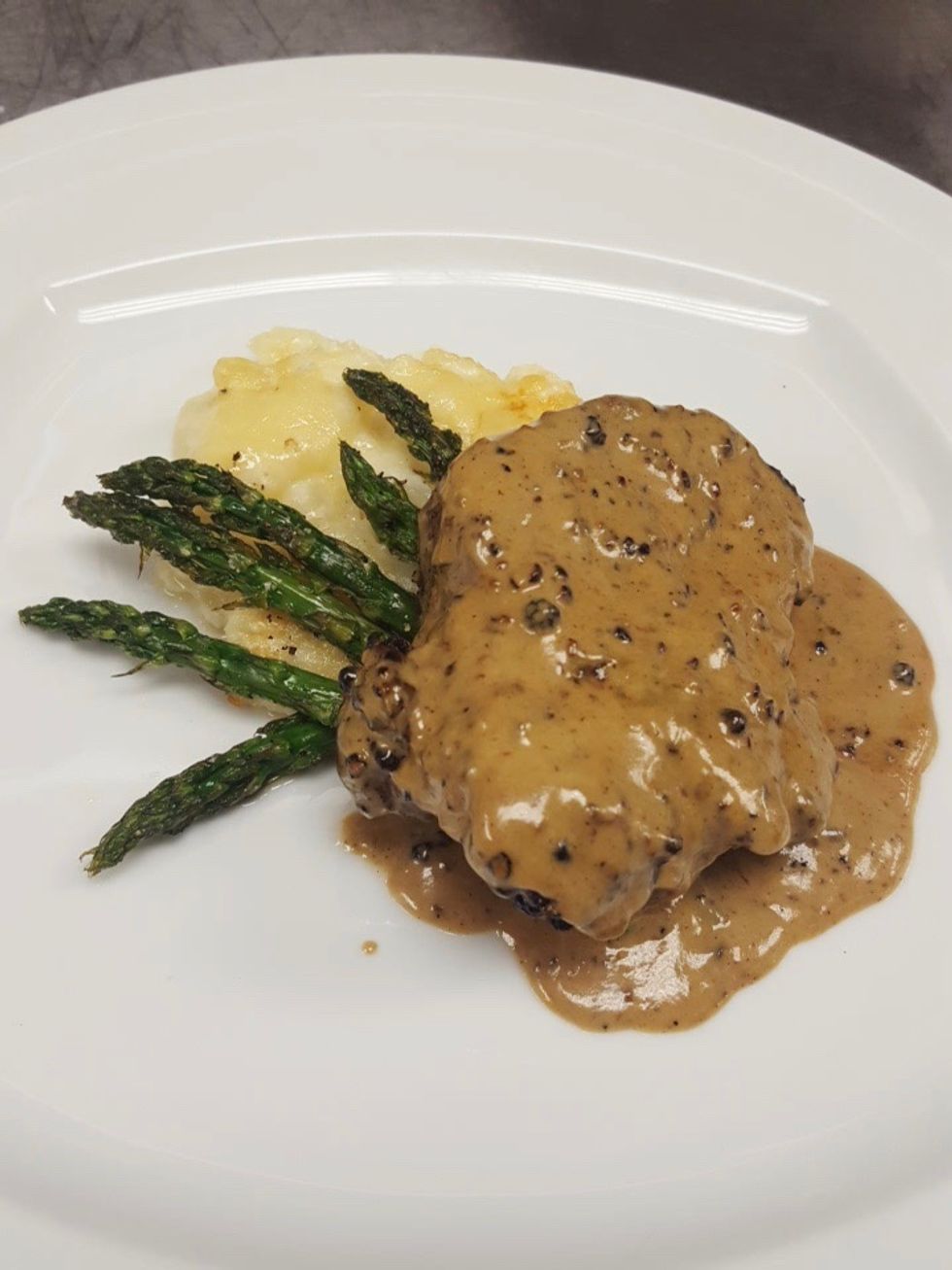 Courtesy of Chef Darren Robinson
Chef Darren may be a newbie to the game, but he is making his mark through creating his own waves in the industry. This versatile, all-around chef isn't looking for the flashing lights, but instead moments that make his clients happy, no matter who they are. "I grew up watching the food channel and watched both of my grandmothers in the kitchen. I actually didn't take culinary arts seriously until my late 20's, which is when I decided to pursue it professionally. But now, I truly enjoy when people are impacted by my food. I enjoy making people smile."
Doesn't matter if it's homemade pasta, baking, or meal prepping, Chef Darren does it all.
You can find him making bomb meals—whether one plate or five hundred—and continuing to build his business one mouth at a time.
Show out, king!
To follow his journey, you can find him on Instagram @d_rob501.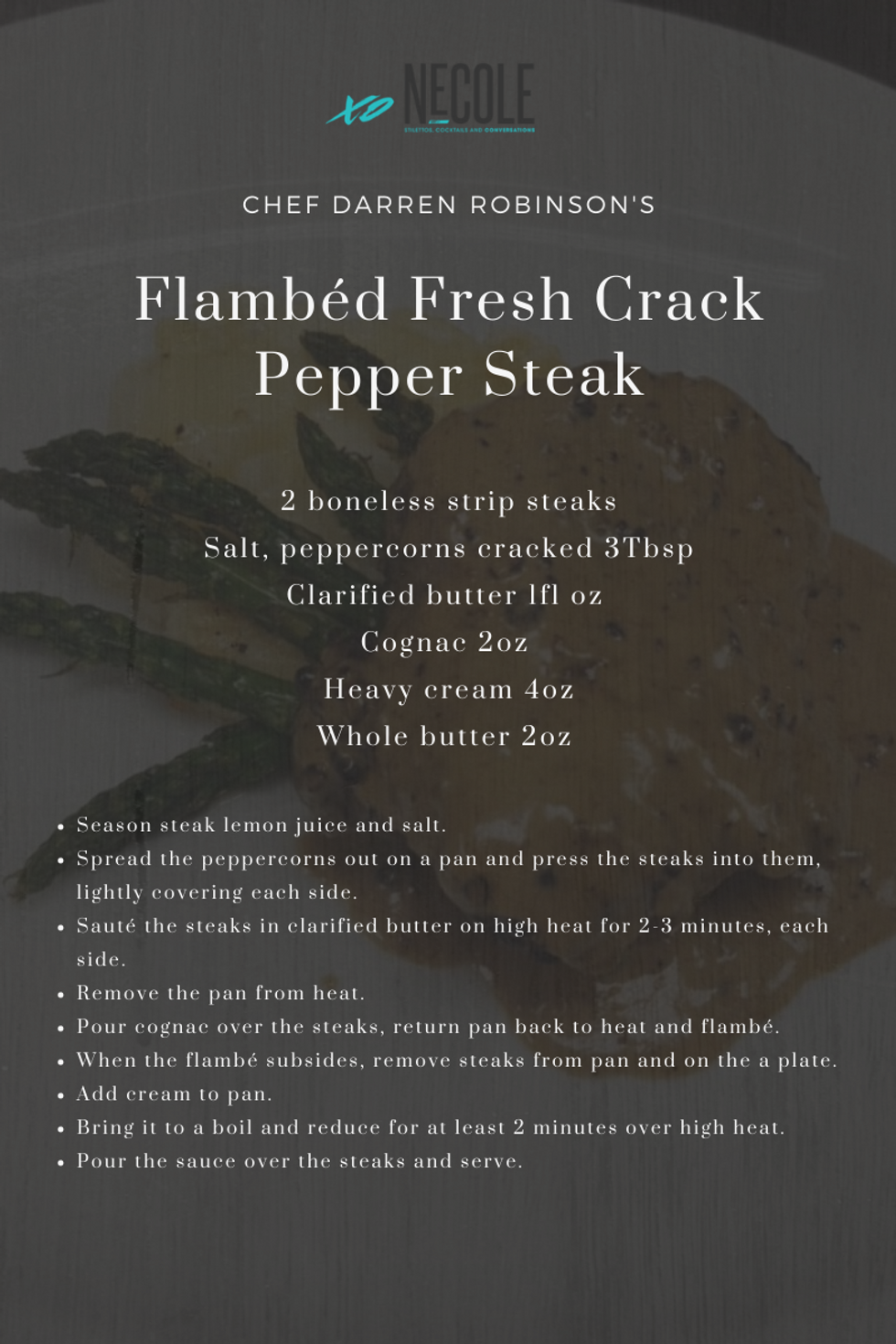 Patrick A Glanville | Jerk Chocolate Crunch Bars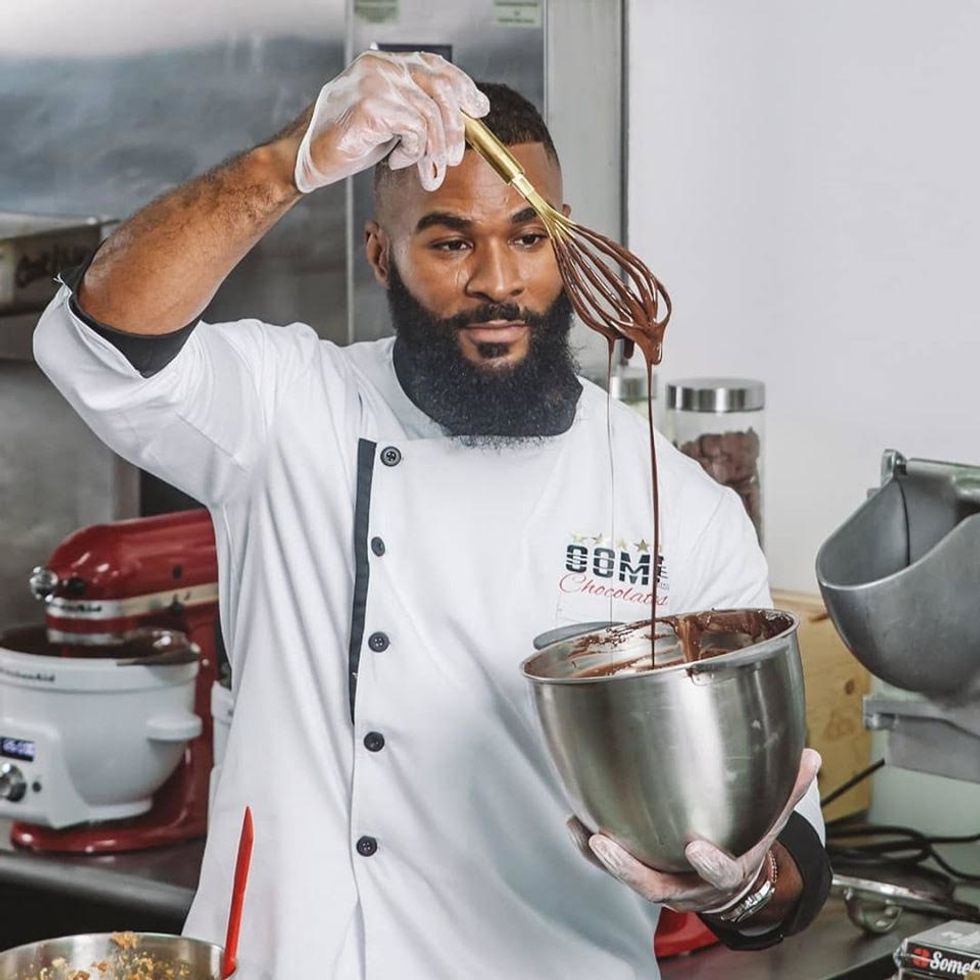 Courtesy of Patrick A Glanville
Career Highlight:
"Becoming a Certified Belgium Chocolatier by training in Belgium with the world's largest Chocolate Academy, Callebaut. We've also been featured and/or mentioned in many news outlets like Black Enterprise, Good Day New York, ABC, CTStyle, Newsday, News8th wnht.com, Shoppeblackus, and many more."
Length of Time as a chef Chocolatier:
"Since the age of 10, but technically 4 years."
Favorite Dish to Cook:
"My grandmother's Jerk Chocolate Crunch Bars."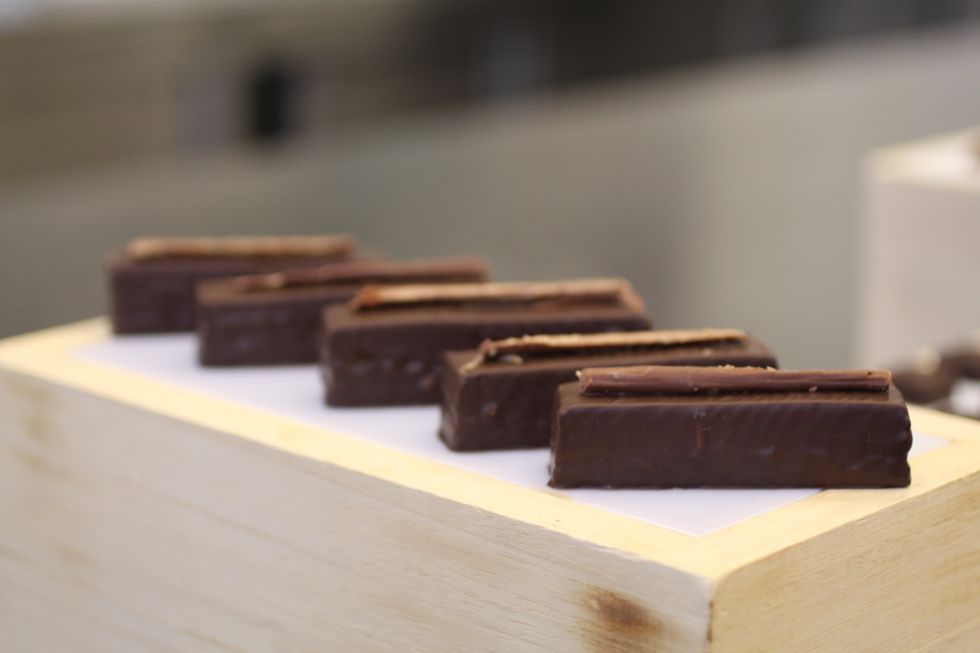 Courtesy of Patrick A Glanville
So, Patrick may not be a classic chef (at least in this instance), but he is certainly cooking up something worth discussing. His specialty is confectionery chocolates, as the founder of 3Some Chocolates. He is highly trained in the art of delicacies and alongside his wife, trailblazing a lane not often driven by...us.
"From a young age, my grandmother taught me how to temper and create a variety of chocolate treats with her special recipe, which is now our trademark recipe, Jerk Chocolate."
Although Patrick cannot quite disclose the full recipe for his jerk chocolate (it's a well-guarded, patented family recipe), he welcomes us to fall in love with them just as he did.

Add his signature jerk chocolate on top of your favorites cupcake recipe, bomb chocolate liquor cocktail, or pair with an amazing wine—and sit back as you impress your friends with this conversation starter.
Thank you, granny!
You may also find Chef Patrick on Instagram @patrickanvil.
Featured image via Patrick A Glanville