---
"You are way too talented not to be achieving your full potential." - Gabrielle Deculus
In 2015, I experienced many high and lows which ranged from receiving a bomb promotion and an increase in my salary, to ending up in a financial hell hole and experiencing personal insecurities. Despite all of this, I am looking forward to this new year. This year and next, I plan on living up to my highest potential and creating more opportunities for myself. In all areas of my life, I plan to become what I aspire to be: The Ultimate Alpha Woman.
This is why, I had to sit down with with Gabrielle Deculus, a visionary, businesswoman, and entrepreneur. She is currently the Development Director with Habitat for Humanity, has her own marketing and business consulting agency, and is also the founder of Business Rules for Women, a new platform geared towards elevating and educating entrepreneurs and business women (and men) alike.
During our chat, Gabrielle gave me her six business rules in becoming your own version of an Alpha Woman and why it is so important.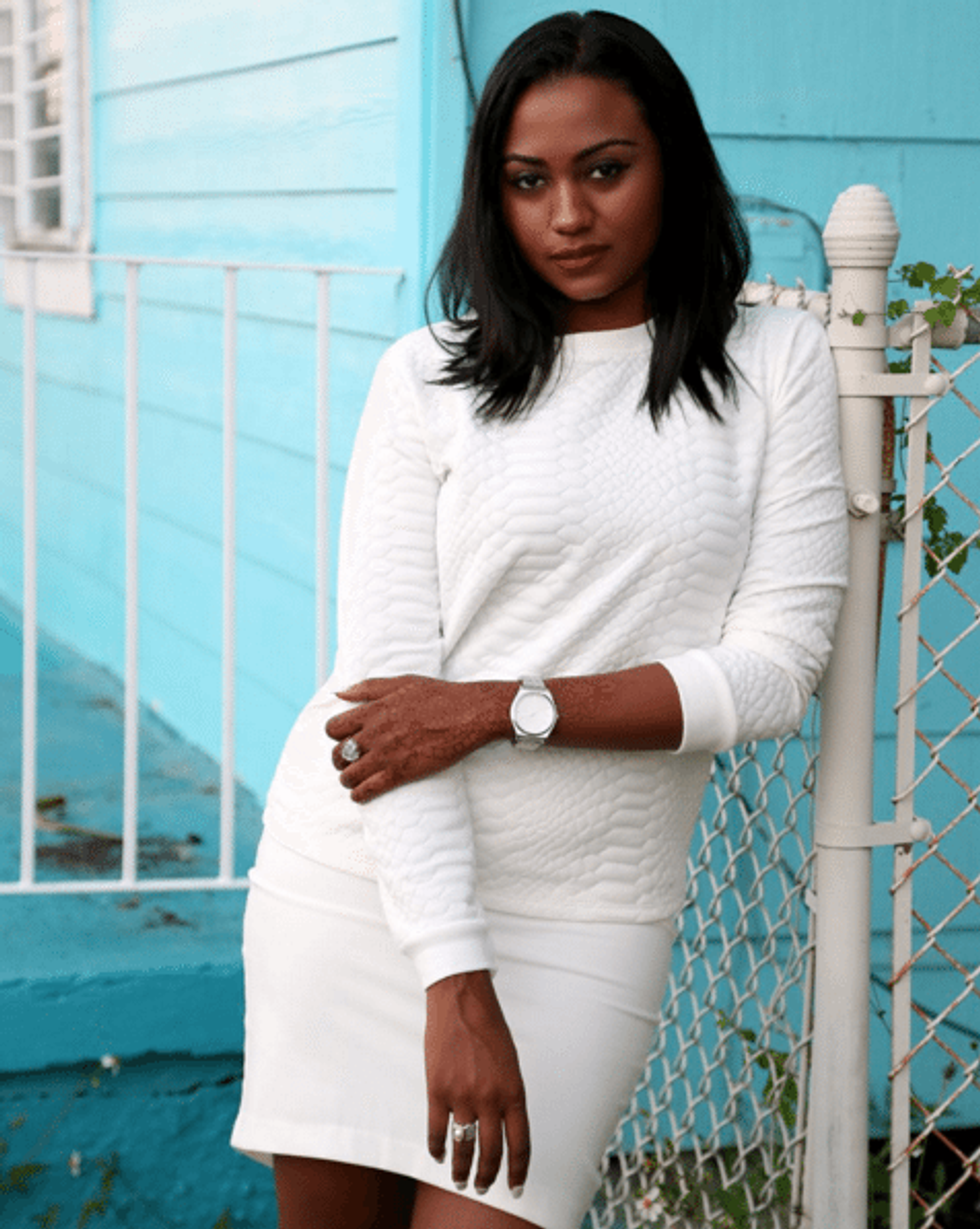 The Alpha Woman is a strong, bad-ass, fearless female.
She can often be intimidating to those around her, yet she still isn't afraid to ask for what she wants and work hard until she gets it. The Alpha Woman is doing well professionally and always strives to become better. She is brilliant, has confidence in herself, and has ambition. She isn't scared to speak her mind and doesn't put up with anyone else's shit.
As Gabrielle says being called an "Alpha Woman" is not an insult - it is a compliment. In order to become an Alpha Woman, you have to know that if there isn't a door, you need to build it. If life doesn't give you a door, you need to climb out the window or do what you can to reach your goals. As an Alpha Woman, it is important to create your own opportunities and go for them. You have to know that people are not going to give you what you want all the time, and if you are not careful you will end up just settling. As you are setting goals for yourself, you should seek opportunities (or make your own) and then just make it happen.
In order to become an Alpha Woman, use the tips below by Gabrielle Deculus and apply them to your life.
1. Invest In Yourself
"People take risks daily. We spend money on things that will never help us grow as a person or accomplish our goals. Investing in self is much like investing in a business. No banker will give you a loan if you have not saved or invested your own money - you have to bring something to the table. You are your best product, service, brand, and self. If you are not investing in your mind, body, spirit, skills, perspective, then why would a person who has (invested in themselves) take a chance on you?"
2. Dare To Go For It
"I remember when I started my firm in 2010 with my business partner, Lisa Valadez. I was in undergrad and she was well into her career with twin teen boys, three dogs, and a husband. With our new business, we created an opportunity for ourselves. (With my background in grassroots event marketing/branding and hers in community outreach, no one would still give us an opportunity to work for their company.) As Alpha Women, we knew we had to develop a client list, portfolio and deliver results. Six years later, I am sharing business content via Business Rules for Women (BRFW), and I recently relocated to Atlanta to step in as Development Director at Habitat for Humanity and managing clients around the world. Lisa quit her job and stepped into a career with flexibility, travel, and social activism... Just as we did, YOU have to go for IT!"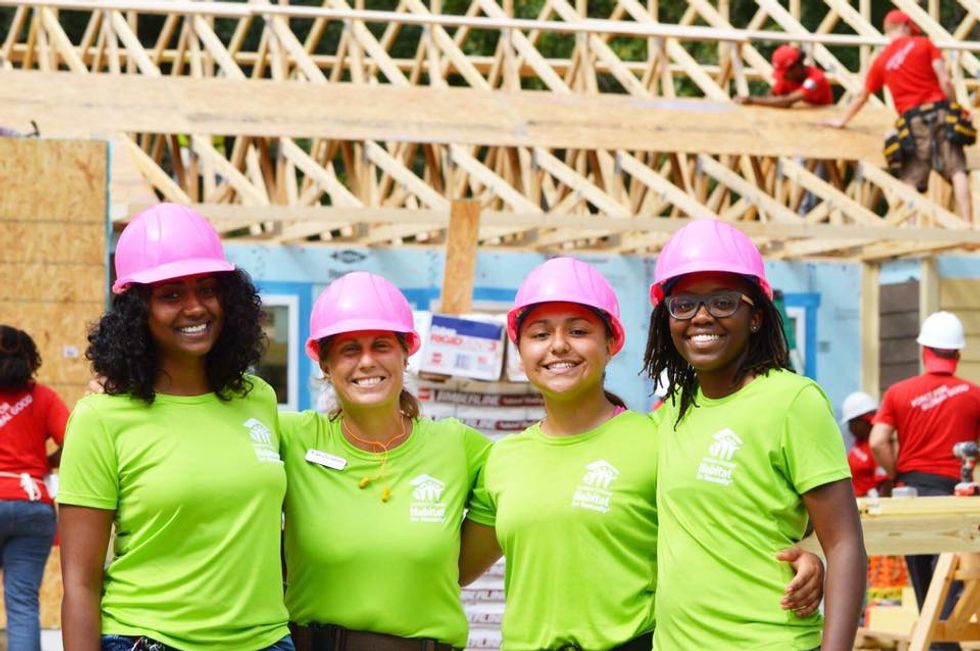 3. Avoid Putting Yourself Down - You Are Your Biggest Cheerleader
"'Change your language, change your life' is a quote that sticks with me daily. I do not speak negatively on myself. Some people actually think that when you say, 'Life's good' or 'I'm doing great' that you are bragging. Fuck that. You have to be your biggest fan, your thoughts are truly an ingredient used to manifest your life... and future!"
4. Desire A Partner Versus A Boyfriend
"I've dated, like most people. It's draining. The thought of a boyfriend, based on my experience, is nothing like having a partner (in crime). One of the most attractive things a guy can do is actually know me and what my dreams are, and then be able to articulate it to someone he knows. Him wanting me to succeed and helping propel me into great situations/relationships is huge! That means HE is investing in ME. There are other great things I desire in a partner in crime, but wanting to help me achieve is priceless."
5. Know When To Let Go

"Letting go or walking away from something you wanted or thought you wanted is tough. Sometimes we fight it and make excuses, but that moment when you realize that it's a lesson is the moment you open many doors of opportunity. Be bold enough to call it quits and move on when you have exhausted all solutions. Be aware of how other people's negativity can effect your life. Lastly, be confident that you will be alright and whats for you is FOR YOU!"
6. Avoid Competing Against Others - Instead, Strive To Be Better Than You Were The Day Before
"Social media has amplified our desire for instant gratification and the desire to be seen. Workplaces and work-spaces have become a war zone where women are stepping on each other only to have their male counterparts to acknowledge their work. Being in touch with your uniqueness is directly related to your confidence. When you know and love yourself you don't need anyone's validation. Other people can tell when you have tapped into this and trust me, there is an undeniable energy and aura you exude. It's queen-like."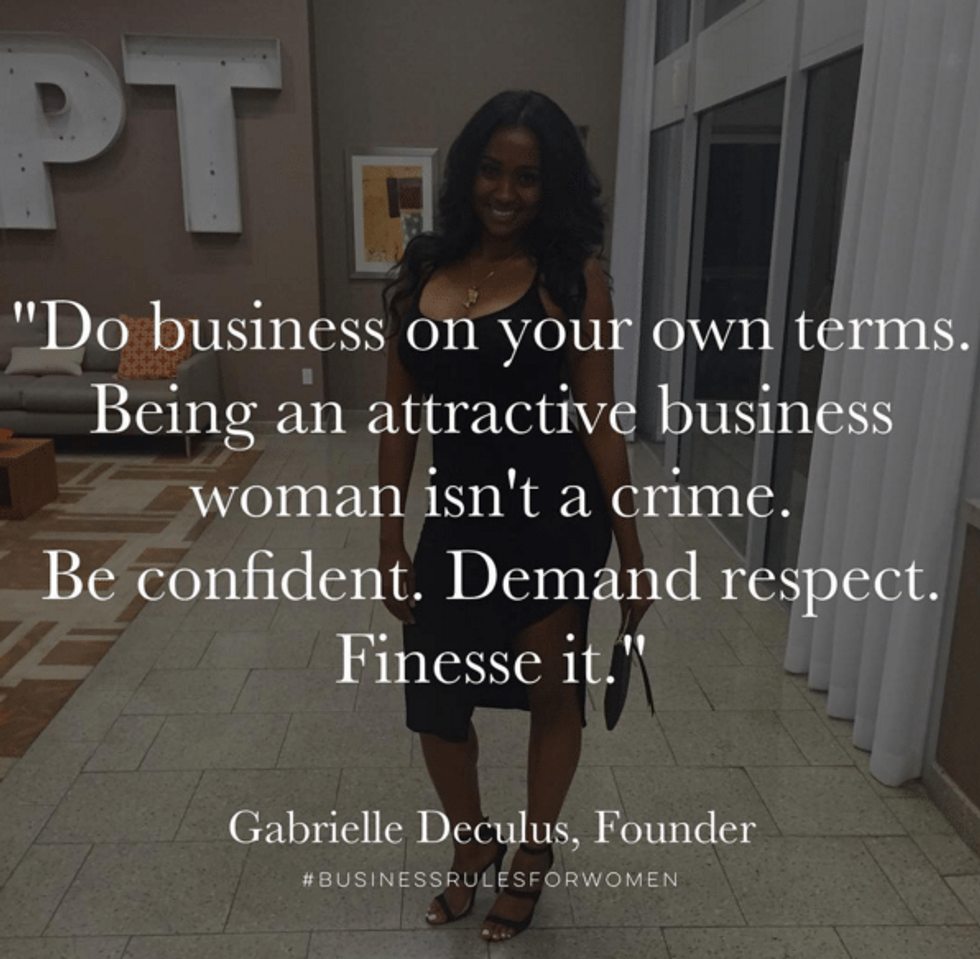 In the new year, do what you can to make it the best 12 months. Every time we are given a new year, we are getting the opportunity to better ourselves. By trying our best to become an Alpha Woman, we are taking the necessary steps in becoming the best version of ourselves. For more business rules on becoming an Alpha Woman, check out the graphic below.
Featured image by Getty Images