---
For all my ladies looking to indulge in a little more than chocolate and wine this month, xoNecole is here to help. We've rounded up more than a fair share of eye candy and we found out exactly what they're looking for in love and how they personally care for their women. From musicians and models to poets and actors, these amazing men are sure to make your heart skip a beat. Check out these gorgeous MCMs and don't ever say we never did anything nice for you. We always got you, sis.
This Grammy-nominated songwriter and Sacramento native is a part of the duo music group "BlaqTuxedo." Along with his brother Dom, they have produced and written songs for some of the hottest names in the game including Omarion, Ciara, Chris Brown, Ty Dolla $ign, and Tank. Their own EP is expected to drop this spring. Indulge responsibly ladies…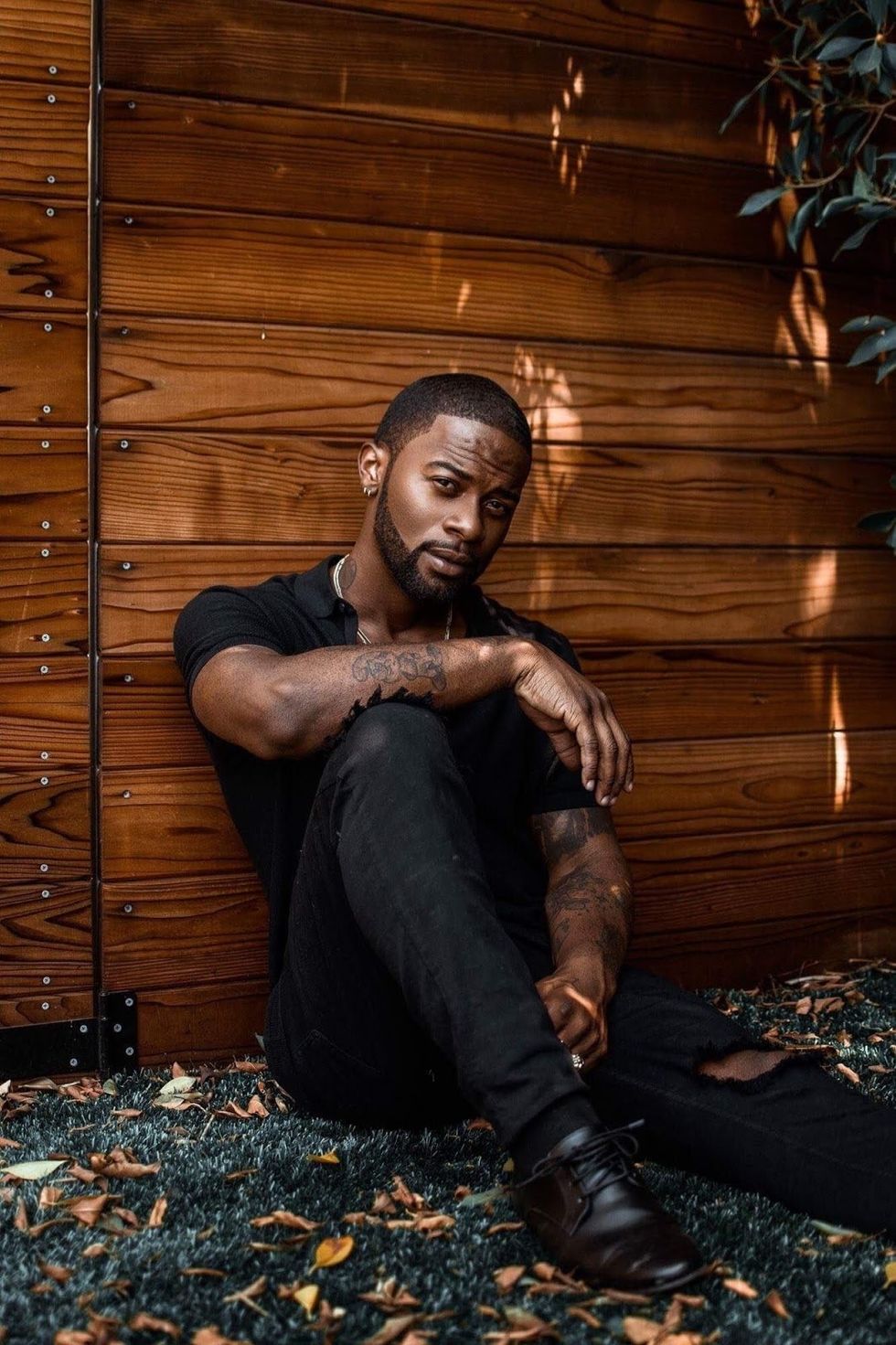 Courtesy of Darius Logan
On the Top Qualities He Looks for in a Woman…
"I would say the first thing would be that she has to have taste, that does a lot for me as far as her style. Also, there has to be chemistry, I don't like anything that's forced because that never has a good outcome. Intelligence, of course, and she has to be strong in her own way and in who she is. It's more attractive when a woman is independent and likes to make her own decisions and she's not a follower or clout chaser."
On His Ideal Date…
"My ideal date would be spontaneous, somewhere that's not typical. It doesn't have to be super overwhelming though, it could be something simple like a date at Runyon Canon. Something like us driving to Malibu beach with the top down, listening to music, and talking about deep, intimate things. It just depends on the vibe, so I couldn't treat every date the same. It varies."
On What He's Learned From His Last Serious Relationship…
"My last serious relationship taught me to realize what you have and appreciate it. To appreciate love."
"You don't realize when things are going well and you're in love, people like to break that up because they want what you have. So, it taught me to just protect what I have and keep people out of your business. You have to let it be private because it's a sacred thing."
On His Relationship Deal Breakers…
"I don't like to be controlled. That's an instant turn-off. I don't like women who have everything going on physically, but we just don't connect mentally. That throws me off. And also, we can't argue out in public or cause a scene rather when we disagree on something. It should never be like that."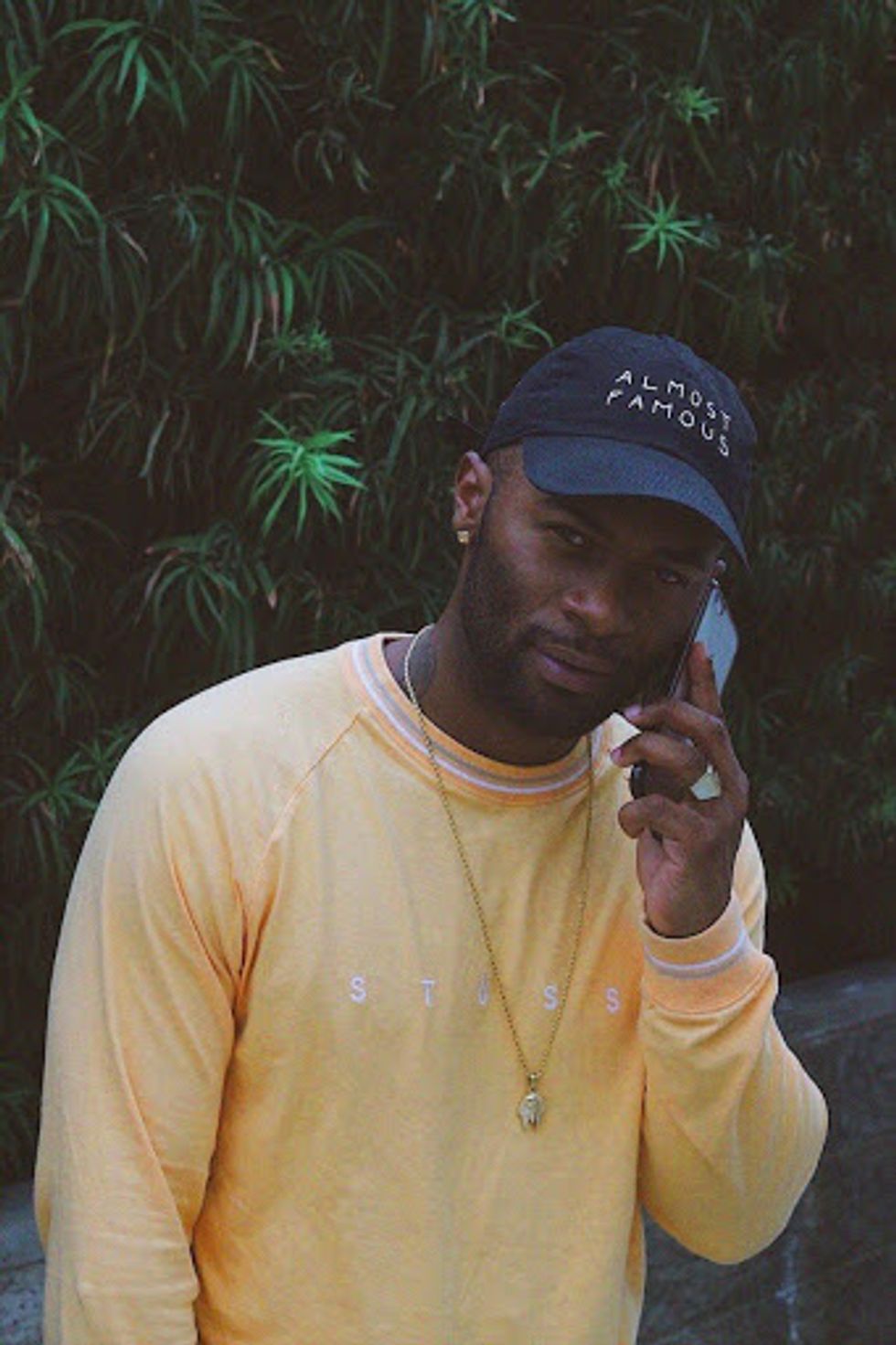 Courtesy of Darius Logan
On the Toughest Part about Dating Nowadays…
"I would say social media but specifically since I'm in the entertainment industry, there's the music so there's a lot of parties. When you see a lot of beautiful people around you all the time, it's easy for you to slip up. But that's no excuse because you still have to be held accountable for all your actions. But there are a lot more resources available in our generation, which makes it very hard."
On How He Makes His Special Woman Feel Loved…
"I like to surprise her with little gifts. Whether it be flowers or champagne, I just want it to be my way of showing that I appreciate her. I like spontaneous things where she wasn't expecting me to do anything. You have to keep it spicy! You don't ever want her to feel like you're taking her for granted or that it's just a phase."
On the First Thing He Immediately Notices about a Woman...
"Probably her face and then what she's wearing. But aura is everything too. Some women have crazy sex appeal when they walk in. Some women have that appeal where once you talk to them you find out that they're on a whole different level, and some women have everything going on. So, it's just different."
His Relationship Status…
"I'm single."
For more of Darius, follow him on Instagram.