Your LinkedIn profile is on fleek, and so is your resume and cover letter.
---
However, you still cannot seem to find a job.
The unemployment rate is steadily decreasing, and supposedly the amount of jobs in America is increasing.
So where are the jobs?!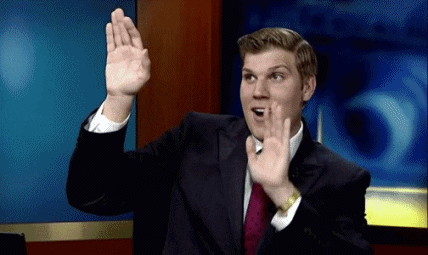 As an anxious job seeker, I'm sure it is very annoying to fill out application after application and not hear anything back, especially when you know you are damn well qualified.

Unfortunately, while you may be the perfect candidate, there are several reasons why you may not be getting called back:
The position may be put on hold because of internal, business complications (i.e. the hiring manager may have new priorities that are more important)
They are using a staffing agency to help fill candidates and the agency may not be moving as quickly as you may like
The role that you applied for is a role that they are always hiring for (i.e. at my old job, we were always hiring student employees due to a high turnover, so we kept that job posted even when we weren't hiring)
Despite all of this, one of the most important reasons is that the company may not be in their hiring season. One thing that most people do not know is that December is one of the best times of the year to job search. Many companies begin their yearly, new hire training during this time, and also some companies realize that they have more money in their budget to create new positions or hire more employees. Naturally, because of those factors and more, more positions tend to get posted in December and more people are being hired.
Now before you lazily stop your job search efforts and wait for mid-December to roll around, please realize that the next few weeks are the most important if you are a job seeker.

Here are four major things that you need to take care of before the holidays end so that you are ready for your next big opportunity:
Research holiday networking events in your field.
With Christmas just around the corner, there will be many holiday parties and volunteer opportunities that you can attend. Do your research now and see what is going on in your community, and with your desired, future employers. Start RSVPing now to those events and get ready to network and meet new people.
Connect with old contacts to touch base, show gratitude, and even ask to use them as a reference.
I truly believe in the value of maintaining relationships with everyone. You never know what someone can do for you, or when you will need someone that you least expect. Touch base with your old contacts by sending them a holiday card or e-card. Even better, take time out to call them. I know this may seem really cheesy, but I actually schedule days to call and check on certain people. I don't have a fancy scheduling system, I just use my iPhone calendar and randomly schedule reminders to "call ____" or to "email ____".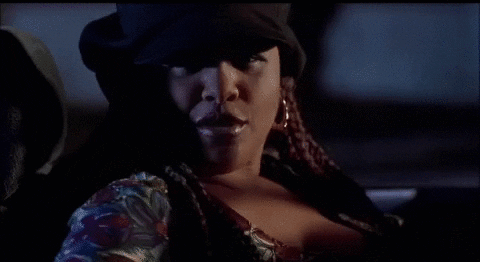 Also during this time, it is important to reconnect with old employers and peers so that you can update your reference list. If you are in need of references, kindly tell them what your job goals are and ask them if they can be a reference. If you were a good employee or coworker, they will not have a problem with it.

[Related: Do These 4 Things On LinkedIn & You Will Have Recruiters Sliding In Your DMs]
Take advantage of family and friends visiting for the holidays by brushing up on interview skills.
Before any interview, it is always good to practice your elevator pitch and go over basic interview questions. It is better to practice interviewing skills with another person because you can get feedback. While your family and friends are in town for the holidays, slip them away for a little interview roleplay. Give them a list of questions, and ask them to interview you and give you constructive feedback at the end. Most of the time, the most honest people are our family members, and these are the type of people that you need advice from.
Do more research on what kind of career you want and the companies that you want to work for.
Since you are on the job hunt, it is obvious that you are anxiously seeking a new position. However, do not be too anxious and apply for literally any and everything that is posted. Doing so is not only a waste of time, but a waste of energy. Think about what you truly value, what your skills are, and what you are passionate about. Really think about what kind of career you want, what kind of company that you want to work for, and what exact position you are seeking. It is important that you do your fair share of research before joining a company so that you can personally benefit and grow.
Before you spend your holidays deal shopping and eating one and two plates of yummy holiday food, make sure you are also using your time wisely. By doing the aforementioned things this holiday season, you may find yourself coming into the new year with a new job!
What are some other things that you can do this holiday season that will benefit your job hunt? Let us know by commenting below.
Featured image by Shutterstock