Minaa B., LMSW
Minaa B. is a mental health clinician, writer, wellness coach, and founder of Minaa B. Consulting, a mental health consulting agency that works with organizations to help them build psychologically safe and mental health inclusive environments. Minaa is a contributing writer for the wellness blog Well + Good, a co-host on the podcast, Because Life With Sydel Curry Lee, and she sits on the Mental Health Advisory Committee for Selena Gomez's Wondermind platform. Minaa is passionate about spreading mental health awareness and she shares daily insights on her Instagram account @minaa_b. Based in NYC, you can learn more about Minaa and find ways to work with her by visiting
www.minaab.com
.
The holidays are widely known as a time for celebration. It is a time when many people gather together to engage in community, cultivate connection and experience the joy of togetherness. Hallmark movies play on most TV screens and the dinner table is spread to serve people in abundance. A season that is often widely known for joy, can simultaneously be a season of grief for many. There are folks who will go through this holiday season with someone they love missing from the dinner table. A stocking that would usually be found hanging over the fireplace will be out of sight. No one talks about the heaviness of death and loss during the holidays.
Losing a loved one is a deeply complex and difficult experience to navigate. We are all wired for connection, and when the thread called life that ties us together is severed, it brings forth a multitude of emotions, many of which are painful, and rightfully so. The first year after a death is often the most painful because it elicits the shocking reminder that the person you love is gone and all of the traditions you hold will look different compared to the past.
Grief is an emotional response to loss, and as we approach this holiday season many people find peace and healing in shifting their attention to gratitude as a way to manage the heaviness of their loss. Gratitude is a way to honor those who have passed and celebrate the life they lived as well as the memories that were shared.
Here are a few tips to help you make space for gratitude after losing a loved one this holiday season:
1

.

Manage anticipatory grief.
After losing a loved one, the thought of the holidays approaching can actually be more triggering than the holiday itself. The anxiety of it all may make people decide to cancel their holiday plans, not make any at all, or become filled with dread when it comes to planning. When we are grieving, it is normal to hope for things to be the same, but when a loved one passes away, things will be different and that's okay too. Consider the things that are making you anxious as you begin planning and find ways to meet yourself where you are by focusing on how you would want to honor your loved one.
2

.

Honor the duality of your emotions.
As people, we often get stuck in black-and-white thinking which causes us to shrink the complexity of our humanness. It is important to remember that we are people who are capable of holding space for many feelings at once, which means as you make space for joy and gratitude, it is okay to honor and own that you are simultaneously feeling anger, sorrow, sadness, and more. We do not have to pick one over the other, we are allowed to let our feelings co-exist. Give yourself permission to feel all of your emotions, not just the good ones.
3

.

Stay connected to family and friends for support and comfort. 
Grief can be so painful to manage it might cause us to withdraw or isolate ourselves from others, but that only worsens the pain. Making space for gratitude can look like being connected to those you love and having an understanding of the grief that you are going through. The loss of a loved one doesn't just impact you alone, it impacts the family system and others who are connected to it. Use this time to gather together with others and share memories and stories that honor the dead but also creates an atmosphere of support and comfort.
4

.

Make space for gratitude by finding ways to honor your loved one.
A beautiful way to tap into gratitude this holiday season is by honoring the person who passed on and the impact they had on your life. Actionable ways to honor them can look like cooking their favorite dish, using one of their special recipes, sharing stories about them, or even reflecting on the impact they had on you. Some reflection questions to think of include:
I am grateful to have known this person because…
This person positively impacted my life by….
I want to honor their legacy by…
5

.

Create new rituals/traditions to cope with the loss of your loved one.
When a loved one passes on, it can be painful trying to keep the same routine or tradition so starting a new one might be a way to express gratitude for what was, as you make space for something new. New traditions can look like assigning new roles to people who may be assisting with hosting, prepping dinner, etc. opting out of cooking all together and going out to a restaurant, or even trying new recipes to avoid being triggered by that dish your loved one always used to cook.
When dealing with grief, it is always important to remember this: You are allowed to grieve and express gratitude without feeling guilt. There is nothing wrong or bad about focusing on good things and positive memories. You get to decide what your heart can handle and remember that both grief and gratitude can co-exist.
Let's make things inbox official! Sign up for the xoNecole newsletter for daily love, wellness, career, and exclusive content delivered straight to your inbox.
Featured image by Klaus Vedfelt/Getty Images
Relational building is a core part of caring for our mental health. We are wired for connection and community care is fundamental to managing our well-being. Living disconnected from others and having poor quality relationships severely impacts our wellness in debilitating ways, but signs that we are disconnected can be difficult to assess since our society tends to honor independence over interdependence and applauds people for their strength in getting things done alone rather than seeking and asking for help.
In my work as a former therapist, this culture of hyper-independence usually impacts a particular group, and that seems to be Black women. The "Strong Black Woman'' trope has plagued Black women for years. There was a time when this trope was seen as a badge of honor to highlight Black women's emotional resilience in the face of adversity and conflict, but as mental health in the Black community rises, more Black women have come to realize that this badge of honor was actually a coping mechanism in response to having their emotional needs go unmet, whether it be at work, from their romantic partners, in their friendships or even on a societal level from having to deal with both interpersonal and structural racism.
In the clinical world, the "Strong Black Woman" trope is what we would call counter-dependence. In life, there are three main different types of dependency that some people experience, and only one that we should be striving for, here's a breakdown:
Featured image by Getty Images
TW: This article may contain mentions of suicide and self-harm.
In early 2022, the world felt like it slowed down a bit as people digested the shocking news of beauty pageant queen Cheslie Kryst, who died by suicide. When you scroll through her Instagram, the photos she had posted only weeks before her death were images of her smiling, looking happy, and being carefree. You can see photos of her working, being in front of the camera, and doing what I imagine was her norm. These pictures and videos, however, began to spark a conversation among Black women who knew too well that feeling like you're carrying the world on your shoulders and forcing yourself to smile through it all to hide the pain.
For many of these Black women, like Cheslie, it's hard to see the hurt because the smiles are so radiant. It's hard to sense the pain when they're so energetic and exuberant, and for many Black women who struggle with high-functioning depression and anxiety, it's hard to tell that this feeling and heaviness is actually the result of a deeper issue connected to their mental health, and it's even harder for people on the outside to see what's going on with them within.
The concept of "high-functioning anxiety and depression" is not commonly known because it is not a classified diagnosis in the DSM-5. However, it is a term that was developed to describe people who struggle with these mental health disorders but are able to function well in different aspects of their lives—creating an illusion that they are coping with their mental health—when, in reality, they are just managing as they go but deeply struggling day-to-day and remaining productive allows them to avoid their pain.
Featured image by Getty Images
"The day I woke up with a burning desire in my heart to give my life its best chance, is the moment that I walked away from fear and into the arms of hope. I am the face of many suicide attempts, depression and anxiety, and I am the stigma that society fears. But above all else, I choose not to be the face of the person who gave up."
The above quote is an excerpt from my book Rivers Are Coming, a collection of essays and poems on healing from emotional wounds inflicted by depression and trauma. This quote was originally a note that I wrote to myself during a time of hardship and tragedy in my life. Yellow sticky notes hang above my headboard and decorate my bedroom walls as a way to keep positive affirmations alive within my space.
I'm sure we've all been in deep dark spaces and hit roadblocks as we've tried to journey and evolve through the phases of life.
When I was 22 years old, I was diagnosed with severe depression. But that was no surprise to me.
I knew I had struggled with something all my life, but I never knew the vocabulary for what it is that I was struggling with. As a child, I was a victim of intense bullying and I grew up carrying the lies that people said over me. I allowed this burden to weigh me down and it took my confidence and self-esteem right along with it. At 16 years old, this heaviness broke me down, and I attempted suicide, not once, but twice.
I hid myself behind my wounds and blanketed myself in my sorrows. My suicide attempts led to my struggle with cutting and I began to engage in self-destructive behaviors. I never knew how to talk to people about the issues that I was dealing with in private because learning how to speak up about my mental health was not a language that I was taught. It ended up being something that I had to teach myself.
I spent years in therapy learning how to unlearn my negative thought patterns and healing from my addictive tendencies. My life flourished in so many ways and I learned that, as people, we cannot hide ourselves and expect to be seen. Hiding was how I lived. I covered up all the ugly parts of me because I tried so hard to be perfect and meet other people's standards. That just turned into burn out and pure misery.

The process of going to therapy took place through my whole entire time in undergrad and, after graduating with my BA in business, I decided that I wanted to dedicate the rest of my life toward something that I was passionate about and I knew I wanted to be in the helping field. So I continued on to get my Master's from NYU in social work. And since then, I've been working as a therapist treating clients with mental illnesses and helping clients sustain their mental health.
I come across so many clients in my field that will flat out tell me that they don't have mental health. Uhmm, yes you do! We all do!
And this shows me that as a culture, we still have so much work to do on deconstructing negative stereotypes associated with mental health, and oppose those systems and people, that try to make us believe that we don't.
It's time for the narrative in communities to change when it comes to our emotional wellbeing or we are not going to prosper to our fullest potential if we continue on thinking that our environment, social interactions, upbringing, and relationships don't impact us on a mental and emotional level.
So, how can you pay more attention to your mental health?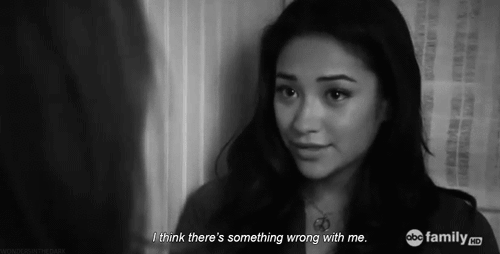 Know what your body is telling you.
The body has its own way of talking to us about how it's feeling and the damage that we are causing it. You might feel tension in your neck or back, swelling in your feet, struggling with sleep, tense or tight muscles, rapid heartbeats, shallow breathing and more — all of these things are signs that there is something deeper happening, possibly related to your emotions. These reactions are actually a blessing, because when we are unaware of what our emotions are doing for us, our bodies will let us know, and that is a gateway to seeking management for our symptoms.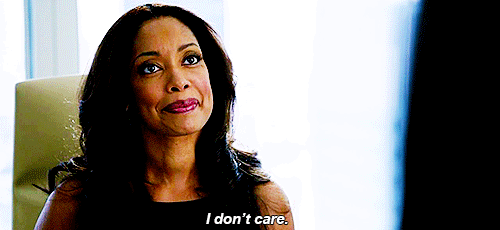 Don't turn a blind eye to your mental health.
According to NAMI, approximately 1 in 5 adults in the U.S. — 43.8 million, or 18.5% — experiences mental illness in a given year. It's important to understand these numbers because the reality is, humans are susceptible to experiencing issues that are beyond our control, and there shouldn't be shame around that. In an effort to be mentally real, you must notice the signs and symptoms that have significantly impacted your day-to-day functions. If they last beyond a two-week period, this could possibly be a mental health issue and deserves professional attention.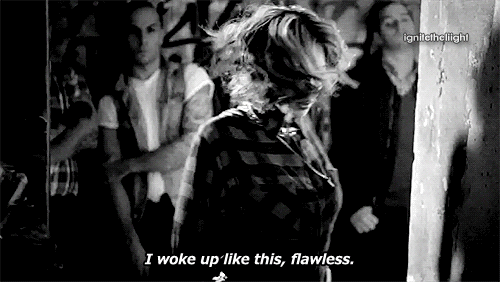 Exercise positive affirmations.
Often, the mind is wired by negative thinking. Self-pitying, self-shaming, and judgmental thoughts constantly interfere with our ability to accept ourselves for who we are and stand tall in our worth and glory. Negativity has a way of sticking to our minds because our brains are actually much more aroused by negative stimuli, which is why it's important to balance out those negative frequencies with positive ones. Filling your mind with positive affirmations is a great way to reshape your internal world and rid yourself of negative belief systems. Begin your morning by affirming that you are loved and that you are enough. Exercise your right to live a wholehearted life.
Exercise your brain.
How do you keep your brain stimulated? Netflix is great, but you might not want to make soaking up hours worth of television the whole goal of your wellness plan. Doing things like reading books or writing is a great way to enhance memory and brain activity. Problem-solving, such as exploring new ways and opportunities to diffuse difficult or stressful situations is also a great way to self reflect, and offers a greater sense of self-awareness. Playing strategic or tactical games such as Sudoku, chess, or crossword puzzles can add some fun to the moment while also giving your mind the space to absorb knowledge and not sit on autopilot.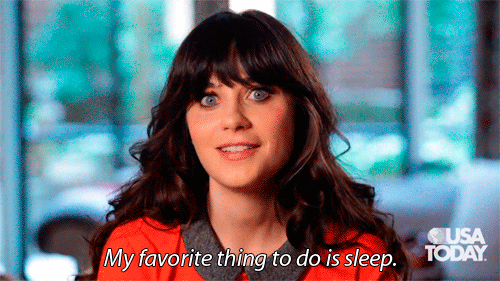 Get enough sleep.
Sleep deprivation can impair your judgment. It can cause you to develop false memories, and terrifyingly, it can actually trigger psychosis. And if you are like me and you struggle with depression, a lack of sleep can enhance its symptoms. Your sleep is giving you the rest and relaxation that you need for a new and better day. Don' take it for granted. Get those 6-8 hours!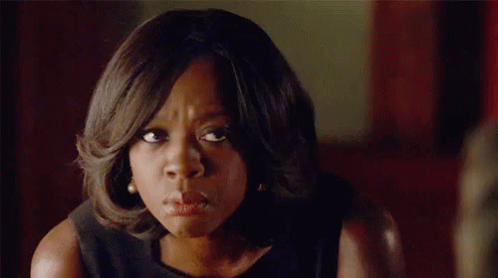 Be mindful of what you are absorbing.
Everything that you partake in is either uplifting or detrimental to your spirit. It's important to silence the inner and outer negative critic – and what you are allowing in your atmosphere can actually play a role in shaping your mindsets and beliefs, which in effect disrupts your actions. Everything from conversations, music, movies, and more, can alter your worth from the inside out. Your mind is a very fragile and sacred place. The same way you watch the foods you eat because you are trying to take better care of your health and body, be just as mindful when it comes to who and what you invite into your atmosphere that can bring a plague to your mind.
So, reflect and be honest with yourself. Do you really think that you don't have mental health? Do you really think that you don't have a social, emotional and physical wellbeing?

The conversation starts with you, along with the change in our mental health epidemic.
Understand that the best preventive medicine for a successful lifestyle is being in tune with your wellbeing, and creating a wellness plan that offers sustainability and is edifying for your soul.
xoNecole is always looking for new voices and empowering stories to add to our platform. If you have an interesting story or personal essay that you'd love to share, we'd love to hear from you. Contact us at submissions@xonecole.com.
Featured image by Getty Images.
Originally published April 3, 2017.