Bold statements allow us, as Black women, to affirm ourselves, be sure we are heard, and let the world know we are to be loved and acknowledged. They unite us, spark healthy discourse, and allow us to build community in a way only we can.
"I'm Black and I'm proud."
"Reclaiming my time."
"My Black is beautiful."
---
These are all rallying cries of pride and joy, and for entrepreneur Bianca Kathryn, one bold statement is helping to enhance the conversations around what it means to be a Black woman of richly diverse cultures and experiences. As an Afro-Latina whose father is African-American and whose mother is Mexican-American, she's adding her own unique perspective to the global narrative, telling the story of millions of other women who can tap into both their Hispanic and African heritage through Yo Soy AfroLatina, a brand that offers apparel, accessories and mugs.
The foundational premise of her company speaks volumes in the way of empowering Black women in the Hispanic community, with products that feature prominent sayings like, "Mija, I'm busy," and imagery that encompasses what it means to be a woman at an intersection of cultures.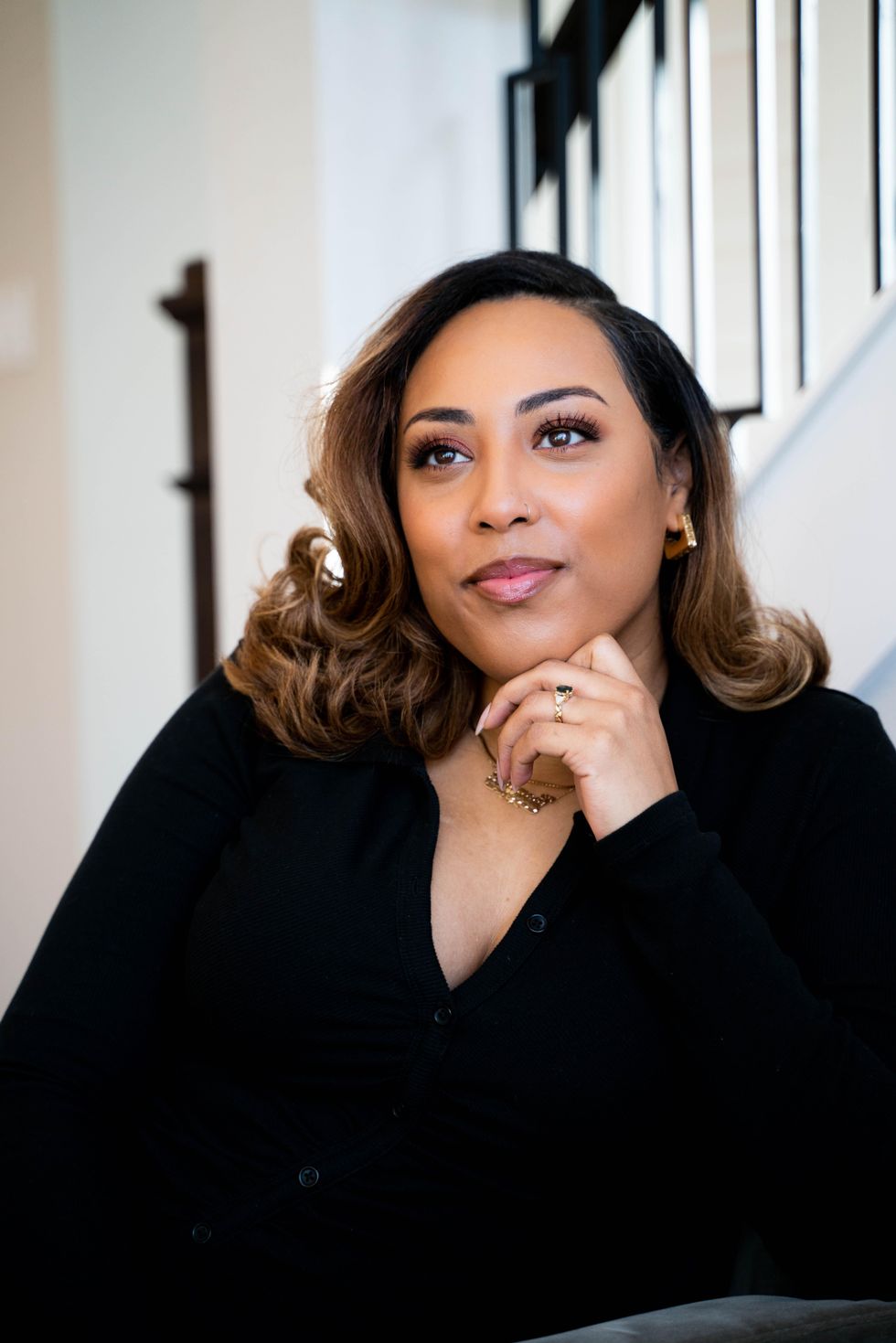 Launched in New York in 2017 as a "passion project," Kathryn got serious about expanding Yo Soy AfroLatina into a viable e-commerce business in 2020. She's now been able to not only grow the company's community on Instagram to more than 16,000 followers, but also curate a website where she offers more products that are relatable, practical, and fun.
"I was on my journey of learning more about Afro-Latinas. It was just really learning more about my identity, especially as I was coming into myself as a Black Latina woman," she says. "It's one thing to grow into your identity in having your parents around you, but as I left for college and left my home state [to pursue] my career, I was having all these new experiences, which really ignited something in me to learn more about my culture. I created this small collection of T-shirts, hats, and mugs and all of it was basically phrases or things that pertain to my culture in some way or another."
In the beginning, she adds, she had no intention of turning it all into a business, and she'd juggled her day job working in social media marketing for a major TV powerhouse while self-funding to scale. "I love mugs and I love coffee—and that's a part of our culture—so, I wanted to come up with phrases and statement pieces that could not only spark conversation but empower you at the same time," she adds. "I was just having fun with it. When I realized the impact of what I was doing, I said, 'Okay, I think I need to shift my gears a bit and I need to put on my business hat and transfer this passion project into a small business. I had that epiphany around the start of the pandemic and ever since then I've pivoted my approach."
Kathryn says many of her personal experiences related to culture and identity as an Afro-Latina have informed her passion for continuing to promote support and sisterhood for Afro-Latina women, starting from her roots in Detroit, to her time working in New York, to spending time in Los Angeles, to today, having a base in Houston. She's had the opportunity to navigate personal and professional growth in several major cities that have large, influential Hispanic communities. Along the way, she's flourished in that journey, one that includes seeing how stereotypes can be perpetuated and how oftentimes, people can create a certain vision of what they believe a Latina woman should be or embody.
"It's interesting having those experiences with your own people," she says. "I have to remind some that the Latina community comes in so many shades and colors. We have different hair textures and body types that you really cannot tell me if I'm Latina or not simply because of what your family looks like or what you see on TV.
"We are not a monolith. I think with the help of social media, a lot of people have slowly learned what a true representation of a Latina looks like. And we're still learning."
For Kathryn, continuing to represent, not only via her brand but through her speaking engagements and social platform, is all about remembering her mission to provide a space for Afro-Latinas to feel welcomed, loved, and seen.
"To be an entrepreneur in 2022 means you just don't give up," she says. "I think to be an entrepreneur nowadays is staying focused and not easily getting distracted by what you see on social and what your competitors are doing—staying close to your brand and your vision as to why you created your business. That's what I try to do every day."
For more of Bianca Kathryn, follow her on Instagram @biancakathryn_.
Featured image courtesy of Bianca Kathryn