---
In life, I live for two things - food and a solid self-care routine. Having a weekly restart routine has been an influential part of my mental health, but it hasn't always been this way. In the past, I have fallen victim to the old 2017-2018 trend of #TeamNoSleep. The idea of grinding seven days a week, 24 hours a day, and 365 days a year towards your goals was once the ultimate burnout cocktail I drank daily.
Through conversations with friends and loved ones, I've come to realize many of us have suffered from a case of burnout. Especially people of color and those who come from Caribbean backgrounds. As black and brown people, we more than likely watched our elders work harder than their white counterparts for the "American dream". Witnessing them sometimes work two to three jobs and placing self-care on the backend. To them, overworking was a form of survival.
Fast forward to today, self-care is becoming an increasing priority within the black and brown community. We realize that our mothers' and fathers' work ethics may have been effective in the short-term but not sustainable in the long-term. Although most of us are doing our best to keep our cup in flow, it's natural for us sometimes to get caught up in overdrive. Here are some rituals to offer an assist with your reset button.
Sleep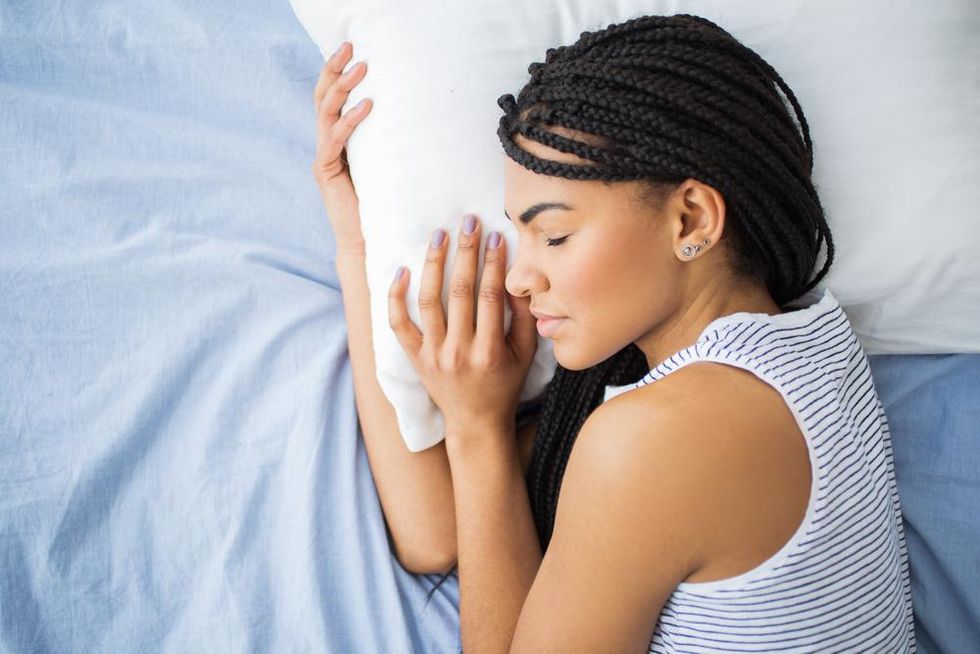 Shutterstock
Sleep is a simple yet very effective way to recover from a case of burnout. Sadly, sleep can also be hard to come by when you're feeling overwhelmed or stressed. It has been very easy for me to feel guilty for honoring my body with rest in my experience. The pressure of guilt had caused me to push myself when I had nothing left. My lack of rest also contributed to mood and productivity. When our bodies lack rest, our brains are naturally less alert and reactive.
Making sleep a priority has helped me recover from several cases of burnout. There are many benefits to resting your body. According to health.gov, a few of those benefits are thinking clearer, interpreting conversations, reducing stress, anxiety, mood, and overall productivity. Our bodies and brains need rest for us to operate as our best selves.
Sun 
When I am feeling burnt out, it's only natural for me to need space to myself. On the contrary, I find I can also become a little too comfortable in isolation. Purposely avoiding human contact because I'm not ready to open up about how I am "really" feeling. During these times, my body and mind are weakest, and so are my thoughts about myself. I slowly begin to suffer in the darkness of my thoughts, and that's when I know it's time to let the light shine on me.
Mother nature is our friend; she is always here to help and is an excellent energy source. When we are in a state of burnout or need to reset, we are also more likely to fall into depression. Burnouts can cause us to feel low and lead to isolation because we don't have the energy to be social. Although it's important to remember that burnout isn't depression and depression isn't burnout - it's also essential to know one can lead to the other. During these times, it's healing to enjoy the company of the sun.
There are many benefits of using the sun as a source of healing. Some of those benefits include increasing your mood, easing depression, as well as increasing your energy. A perfect way to get in your vitamin D source is by taking a simple 10-15-minute walk (with sunscreen, of course). We also recognize that during these spring months, there may be more rain than shine. Investing in a sunlight lamp can also be a great way of supplementing your source of vitamin D on those rainy days.
Self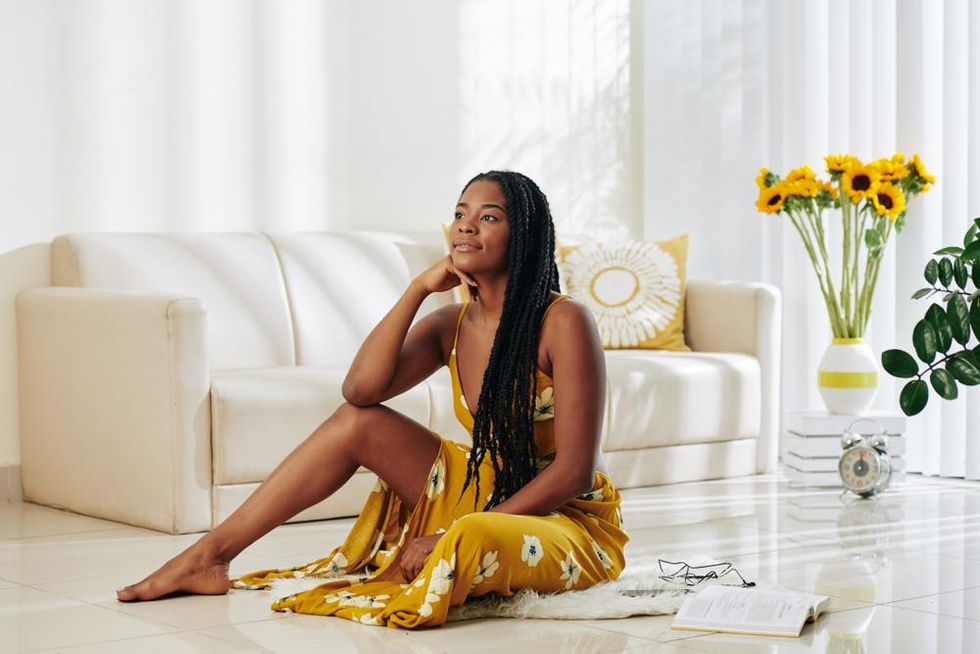 Shutterstock
I believe we can find growth in every situation, even the position we place ourselves in. Over the years, I have realized that burning out is also a perfect time for some self-reflection. I enjoy asking myself questions like, "How did I get here?" and "What habit can I change?" I discovered self-reflection helps me adopt better habits and prevent future burnouts.
A perfect way to incorporate self-reflection during your time of rejuvenation is journaling. Taking time to write out our thoughts and emotions can help guide us to how we got there in the first place. Journaling prompts are a great source to help us learn how we can make gentle decisions for ourselves in the future. To help you get started on your self-reflection journey through journaling prompts, please click here.
Finally, remember to be gentle with yourself. We understand being a #bossbabe is hard, but also remember how deserving you are, Queen! You are worthy of a break, sleep, and success! Heck, you're worthy of success while you sleep! When you're a queen building a kingdom, it's only right to take a moment to polish your crown. Rest easy!
Are you a member of our insiders squad? Join us in the xoTribe Members Community today!
Featured image by Shutterstock