When Lori Harvey revealed that Pilates was the reason behind her sculpted abs, social media went into a frenzy. The SKN by LH founder showed off her toned body on the 2022 Met Gala red carpet by wearing a black gown with a cutout in the front that purposely showed off her abs. While the exercise may be gaining popularity again, it isn't new. In fact, it was first popularized by a Black woman named Kathy Stanford Grant who began teaching it in the late 1950s.
---
What is Pilates?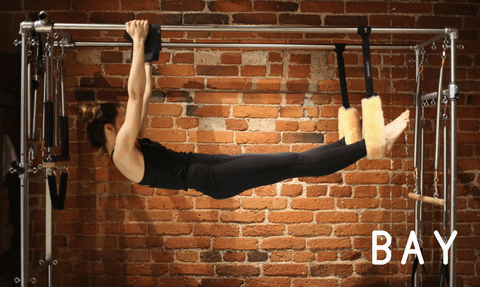 Pilates GIF by BAY Helsinki
Giphy
​Pilates is a type of exercise that targets the core by focusing on controlled movements that are said to improve strength and flexibility. While often compared to yoga due to similar movements and benefits such as good posture and balance, Pilates can give you flat abs and also tone your legs and buttocks.
Pilates was founded by a German physical trainer named Joseph Pilates. The exercise was first known as Contrology but it was shortly changed to Pilates after the innovator's death in 1967. His methods attracted many dancers who wanted to enhance their moves or who were recovering from an injury. One of those dancers was Kathy.
Who is Kathy Stanford Grant?
Kathy danced on Broadway and all around the world in countries like Spain and Italy. She met Joseph in 1954 in New York after she was referred to him after having knee surgery. She began studying directly under Joseph and became certified in teaching Pilates. She began teaching the exercise and was named the Executive Director at the Dance Theatre of Harlem in the 1970s and in 1988 she taught it at Tisch School of the Arts at New York University. Kathy was a first-generation Pilates instructor and is associated with making it accessible to so many people.
Types of Pilates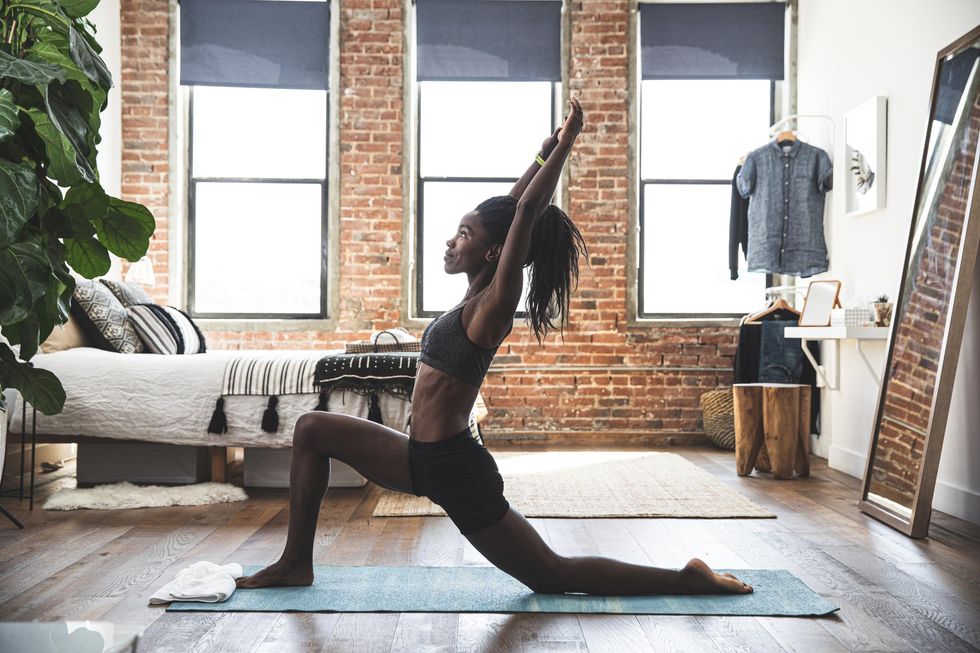 Getty Images
There are several types of Pilates. From Classical, which more so reflects Joseph's teachings to Stott Pilates that are focused on helping injuries. There are others such as Mat Pilates and Reformer Pilates.
Mat Pilates
Mat Pilates is done on a mat and is a go-to for people who want to do Pilates at home. Unlike Reformer Pilates, there's no equipment involved but the moves you will be doing are just as challenging. These moves fire up your muscles, specifically your core, and include holding planks and toe taps.
Reformer Pilates
Reformer Pilates is done on a machine which is often referred to as a reformer. The type of Pilates that you do on the machine, which was designed by Joseph, is generally performed by a trained professional. The reformer features springs, ropes, pulleys, and a sliding carriage. Most reformers cost over $1000.
Health Benefits of Pilates
According to the Pilates Foundation website, Joseph created Pilates with three principles in mind, "Breath, whole-body health and whole-body commitment." It also incorporates the mind-body and spirit. As mentioned above, Pilates helps with strength, flexibility, and toning your body. Here are some other health benefits via Healthline, which is backed by science.
Stability
Improves posture
Rehab and prevention of injuries
Relaxation
Reduces menstrual pain
Improves sex life
Boosts immunity
Increases sports performance
Enhances sleep
Improves cognitive functioning
Let's make things inbox official! Sign up for the xoNecole newsletter for daily love, wellness, career, and exclusive content delivered straight to your inbox.
Featured image by Getty Images