---
Anniversaries are markers of success for any relationship. It is not just a day that two people celebrate being together as a couple, focused on gifts and romantic gestures; it also symbolizes another year of growth and understanding. Did you know there is a traditional gift exchanged each year you're married? Each anniversary has a different theme that symbolizes the maturation of your relationship together. According toBridesMagazine, the first traditional anniversary gift is paper, which symbolizes the strength and connectivity of your blossoming relationship. The second-anniversary gift is cotton that recognizes the maturation of your relationship together. Emily Post would be proud.
I celebrated my sixth anniversary recently, and well, it looked very different than any year before. The simple fact is that COVID-19 is still rampant, and we are still mostly confined to the house. Our ideal situation would have been a romantic getaway or a lavish dinner celebration at our favorite restaurant. Both options seemed like a hassle given the restrictions on dining out and tests required for trips. We opted to stay home and order take-out while catching up on movies. It was perfectly normal without the fluff. However, it did give us the time to talk to each other and plan our engagement photoshoot.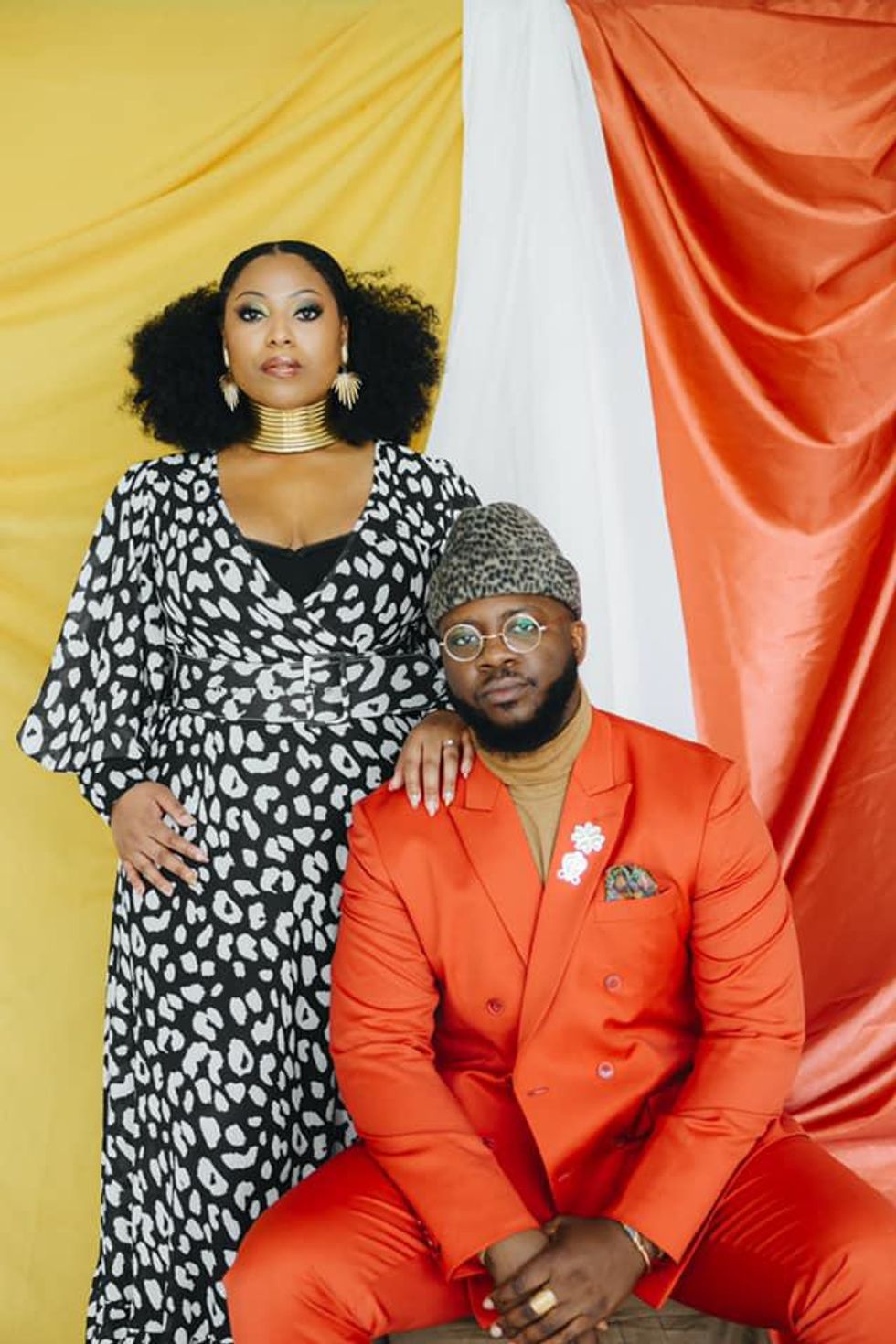 Photo Credit: S. Bola Okoya
You would think living together and spending more time in the house than ever before would give us the time to plan, but that's not true. The combination of our day jobs, side hustles, parenting, and household responsibilities, left us depleted. We gave each other the gift of focus instead of a physical one, and I couldn't have been more grateful.

Instead of looking at your quarantine celebration as a lackluster event, think about the creative ways that you can love each other. It is an opportunity to refresh old traditions and make new ones.
How To Celebrate Your Anniversary During Quarantine
Couples Massage
Physical touch is one of my love languages. Anytime there's a focus on intimacy, I'm excited. Planning a massage for two is a great way to show your partner affection and do something relaxing at the same time. Fill the room with candles, essential oils, and massage oils - these can be store-bought or made with a blend of oils - and use the bed as your massage temple. I highly suggest making a special playlist that includes a combination of soothing music and your favorite love songs.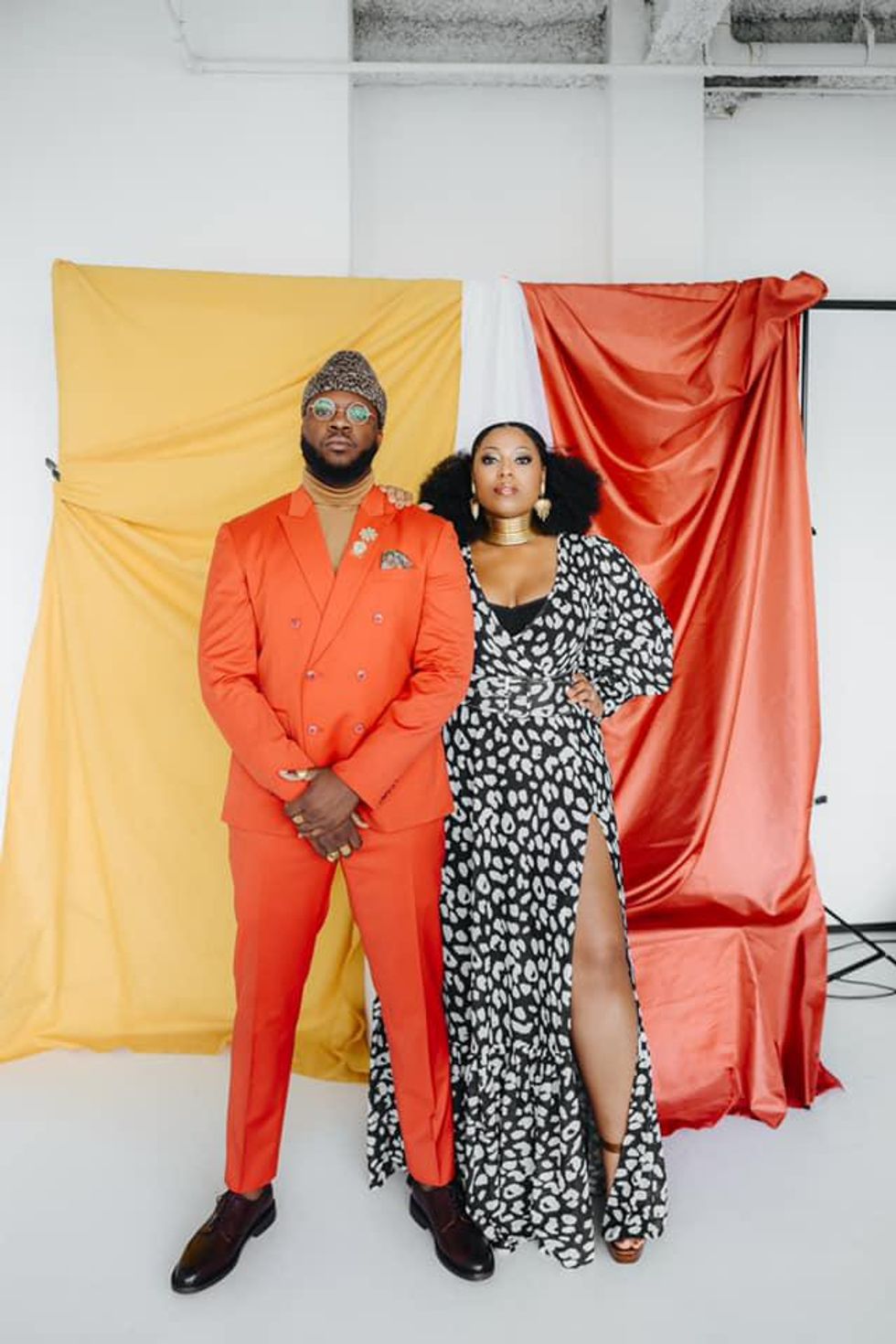 Photo Credit: S. Bola Okoya
Paint and Sip 
You don't have to be Picasso to enjoy painting. Luckily, there are plenty of virtual paint and sip parties happening that you can take advantage of regionally. A quick Google search will give you a list of providers in your area that can ship the products to you or offer contactless delivery.
Brunch
Brunch is always a great idea. Whether you pick up a meal or make it yourself, set the table with your favorite cocktail or mimosa, and you have a party.
Candlelit Dinner 
If brunch isn't your thing, there's always dinner. Select your favorite eats, light some candles, dress up for each other, and meet at the dinner table.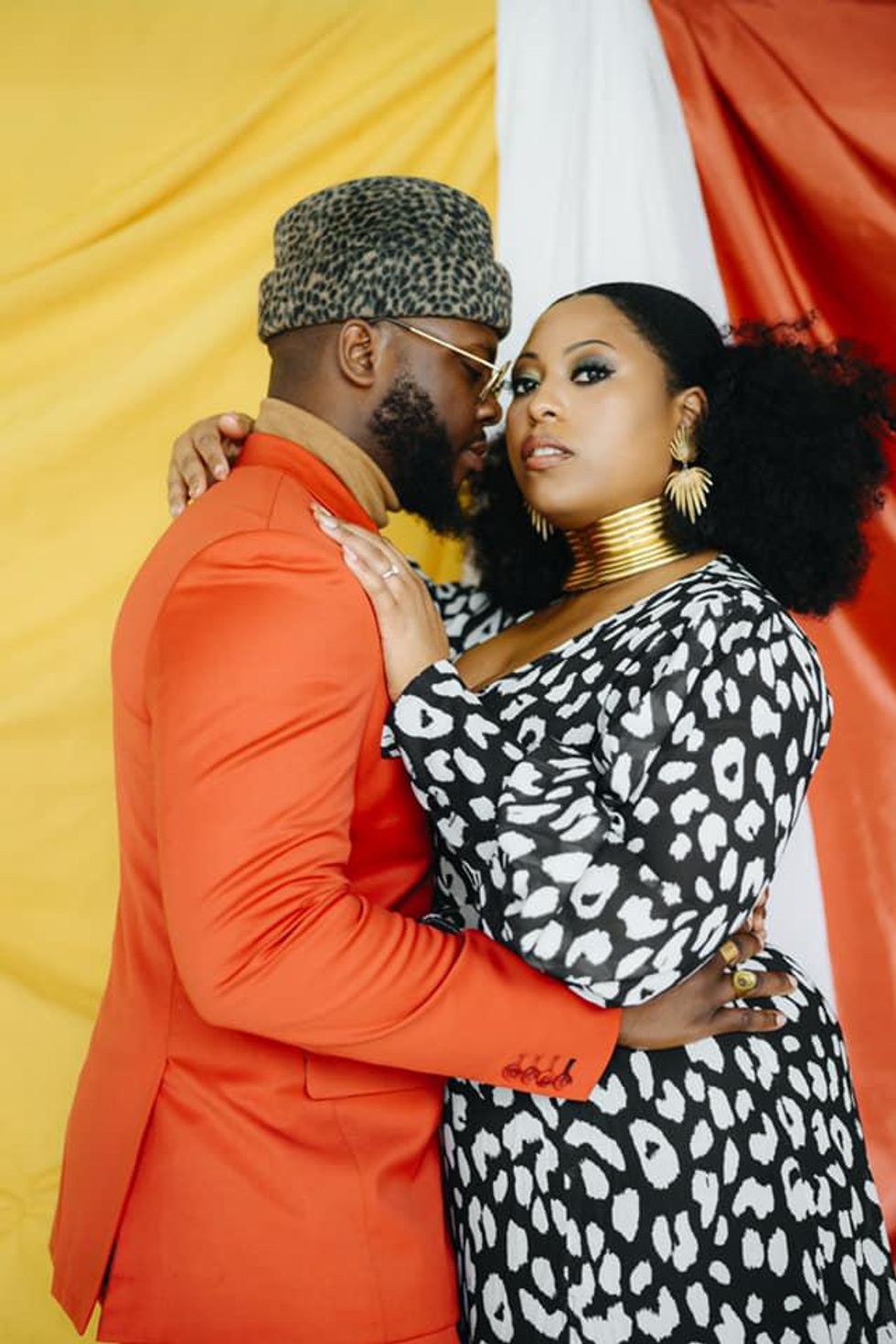 Photo Credit: S. Bola Okoya
Backyard Movie Night 
If you have a backyard and are a lover of cinema, then you have the option to set it up for a cozy movie night. Projectors are a great way to watch a movie for a home theater. You have the option of purchasing one to invest in future movie nights or renting for special occasions. Either way, don't forget the pillows, covers, and snacks.
Wheel of Foreplay 
If you're looking to spice up the night, try playing the Wheel of Foreplay, a fun way to explore intimacy with your partner. The game was created to encourage everyone to have more sex while stuck at home, says sextech entrepreneur Bryony Cole.
"My hope for Wheel of Foreplay is that people spinning it feel like they can really enjoy keeping their intimacy locked down, physically and digitally, and start enjoying all of the benefits of intimate connection," Cole said in a press release.
Whether you choose to celebrate your anniversary with a traditional or modern gift, some foreplay or do nothing at all, there is more love to go around. Get creative and try to do something out of the box.
Are you a member of our insiders squad? Join us in the xoTribe Members Community today!
Featured image by S. Bola Okoya