---
There's nothing sexier than keeping it simple and Tracee Ellis Ross is living proof of this fact. Our good sis has been turning heads and breaking necks with her sleek and chic style for decades, and as she approaches her 48th birthday, it's clear that Tracee doesn't plan on letting up anytime soon.
According to Tracee, while her style has been carefully crafted to fit her unique personality, she can't help but think she got it from her mama:
"Mom gave me an innate love of glamour. My mom [Diana Ross] was extremely glamorous at home, not just on the stage. That's probably why I never go out in full sweats. During my childhood, she would only wear tracksuits if they were fancy and with high heels."
"It fed into a persona I put on to cover my insecurities. It was a way to present an identity – if I wore a great outfit, I could conquer the world. When I was a toddler, I'd wrap myself in a bedsheet, wear Mom's heels and become a queen. Now, clothing is a form of creative expression."
Although Tracee has made a mark on the entertainment industry as an actress, red carpet moments and NYFW cameos have slowly but surely made her one of our favorite fashionistas in the game, and one of her most recent fits to grace the 'gram is no exception.
Rocking a two-piece pant set by Mary Kate and Ashley's brand The Row, accompanied by a Gucci purse and Nike trainers, Tracee proved that monochromatic fashion isn't just a trending style of the summer, issa look all damn year. For more moments that prove Tracee is the true queen of monochrome, scroll below!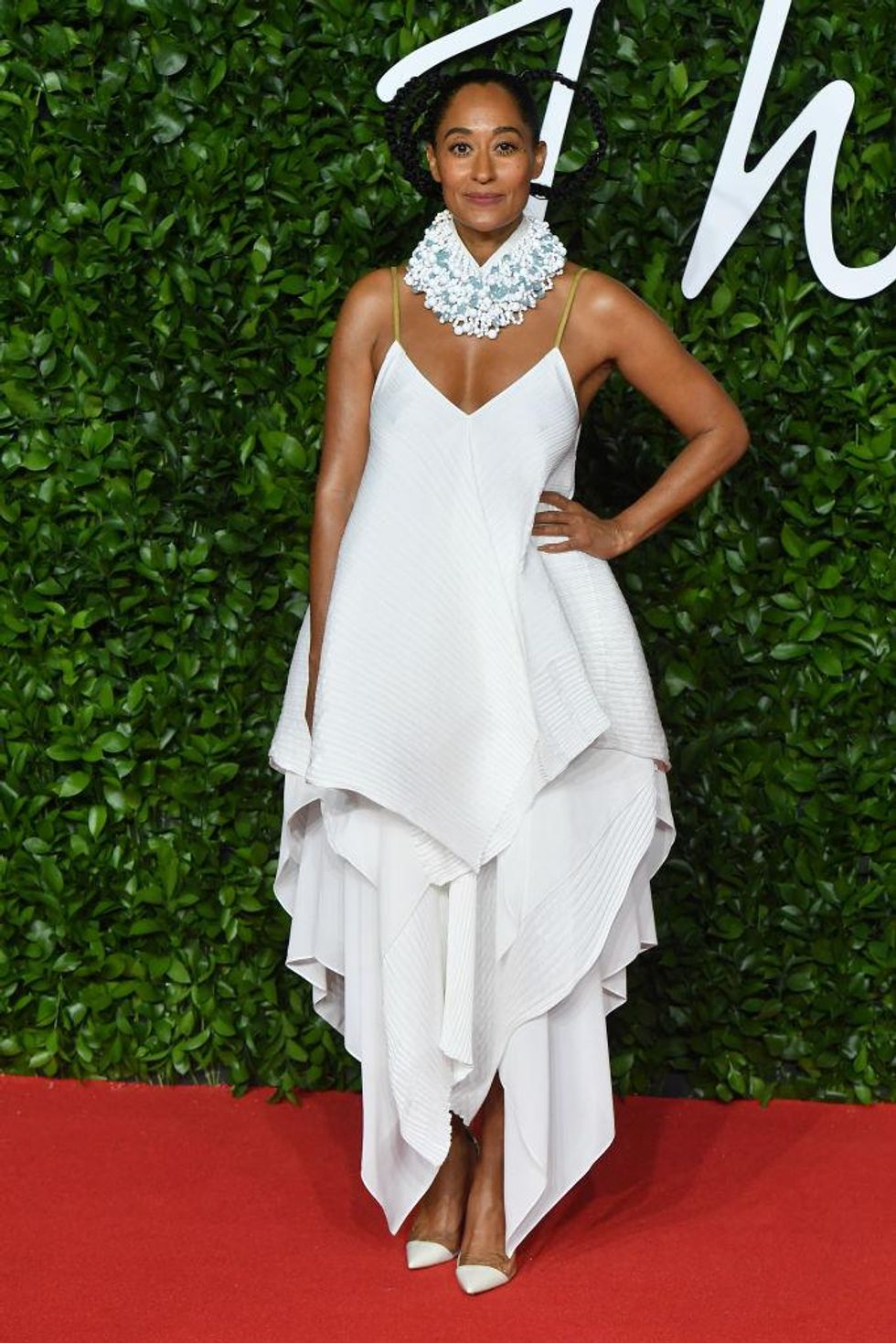 Stephane Cardinale - Corbis/Corbis via Getty Images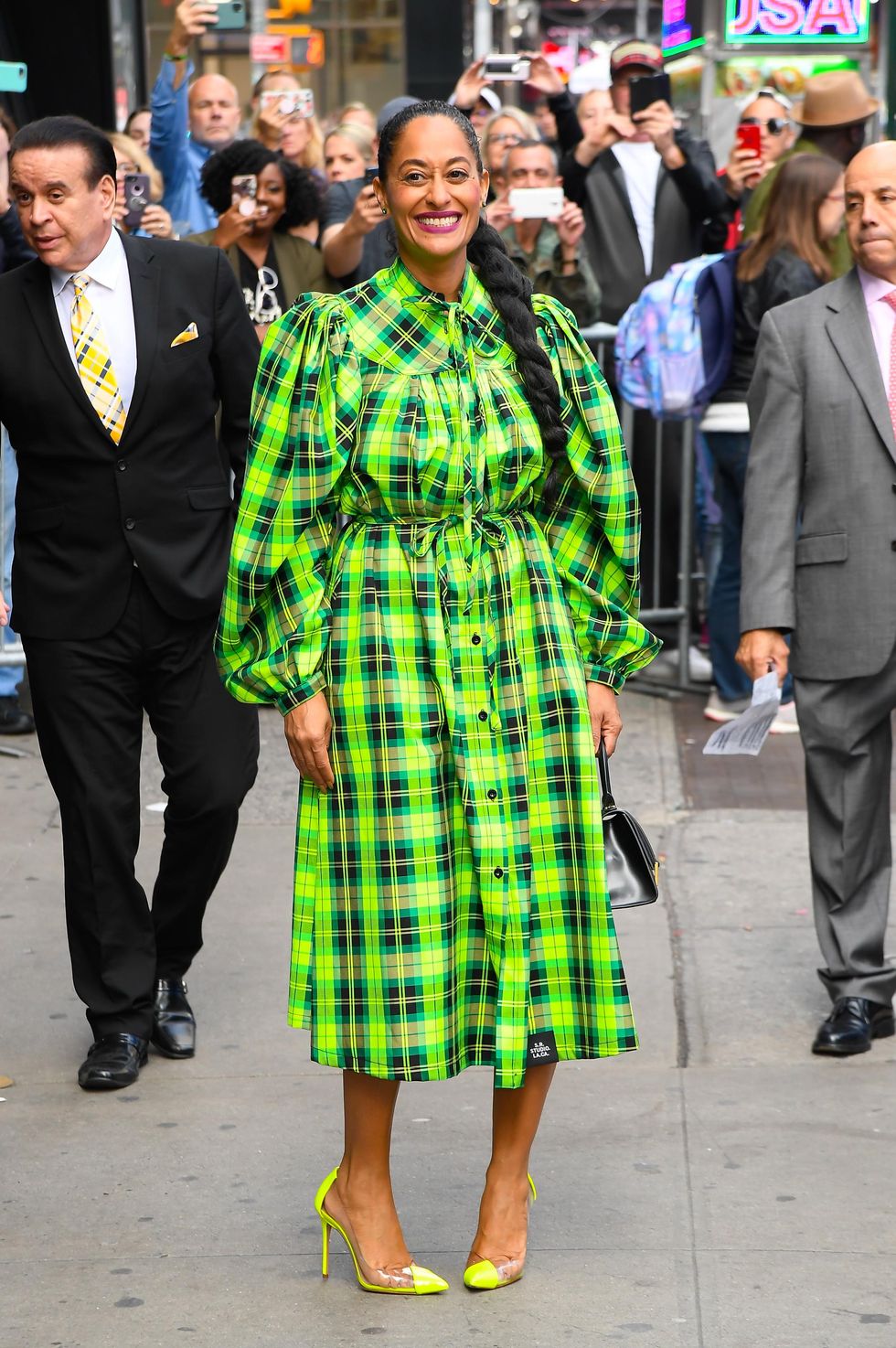 Raymond Hall/GC Images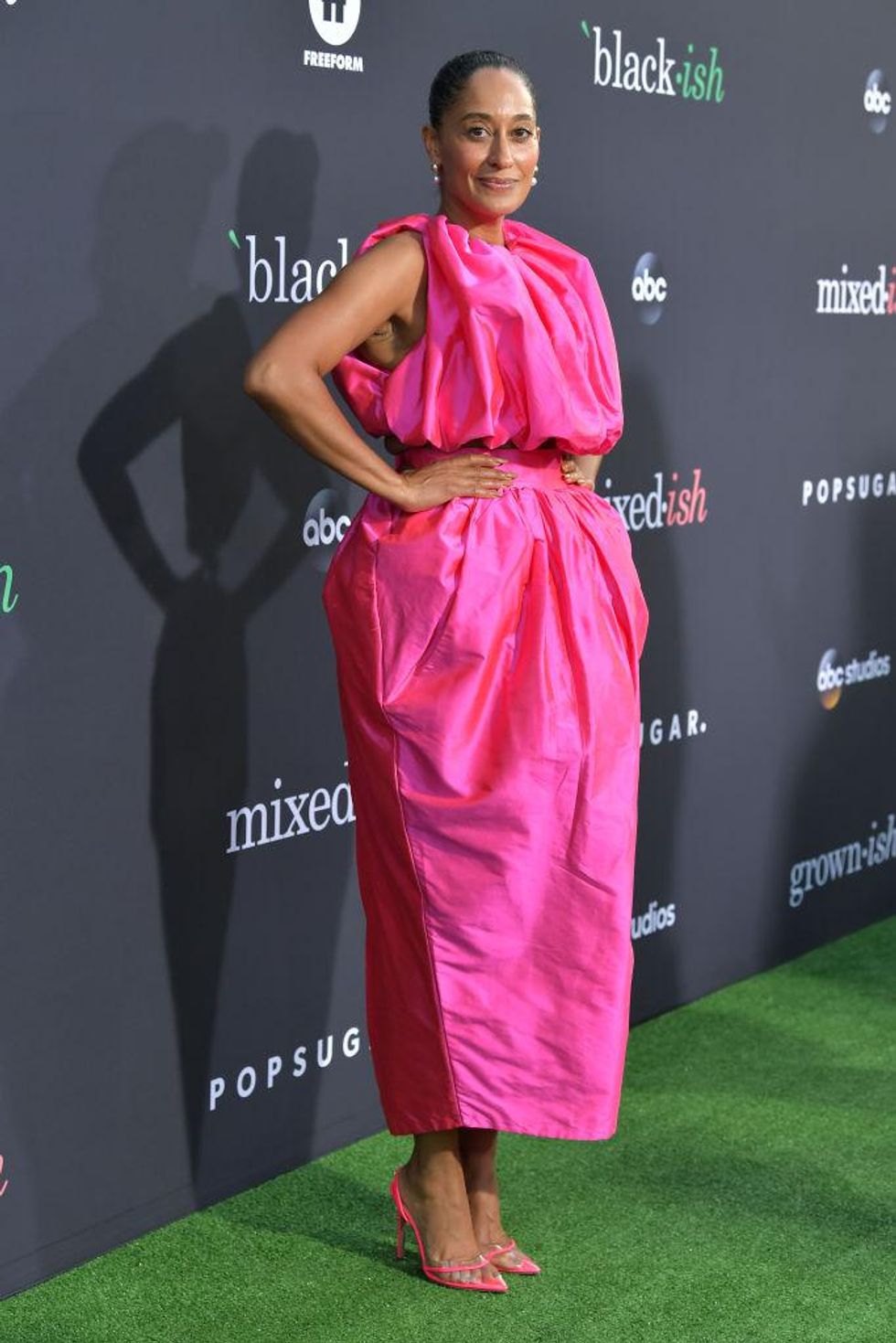 Amy Sussman/Getty Images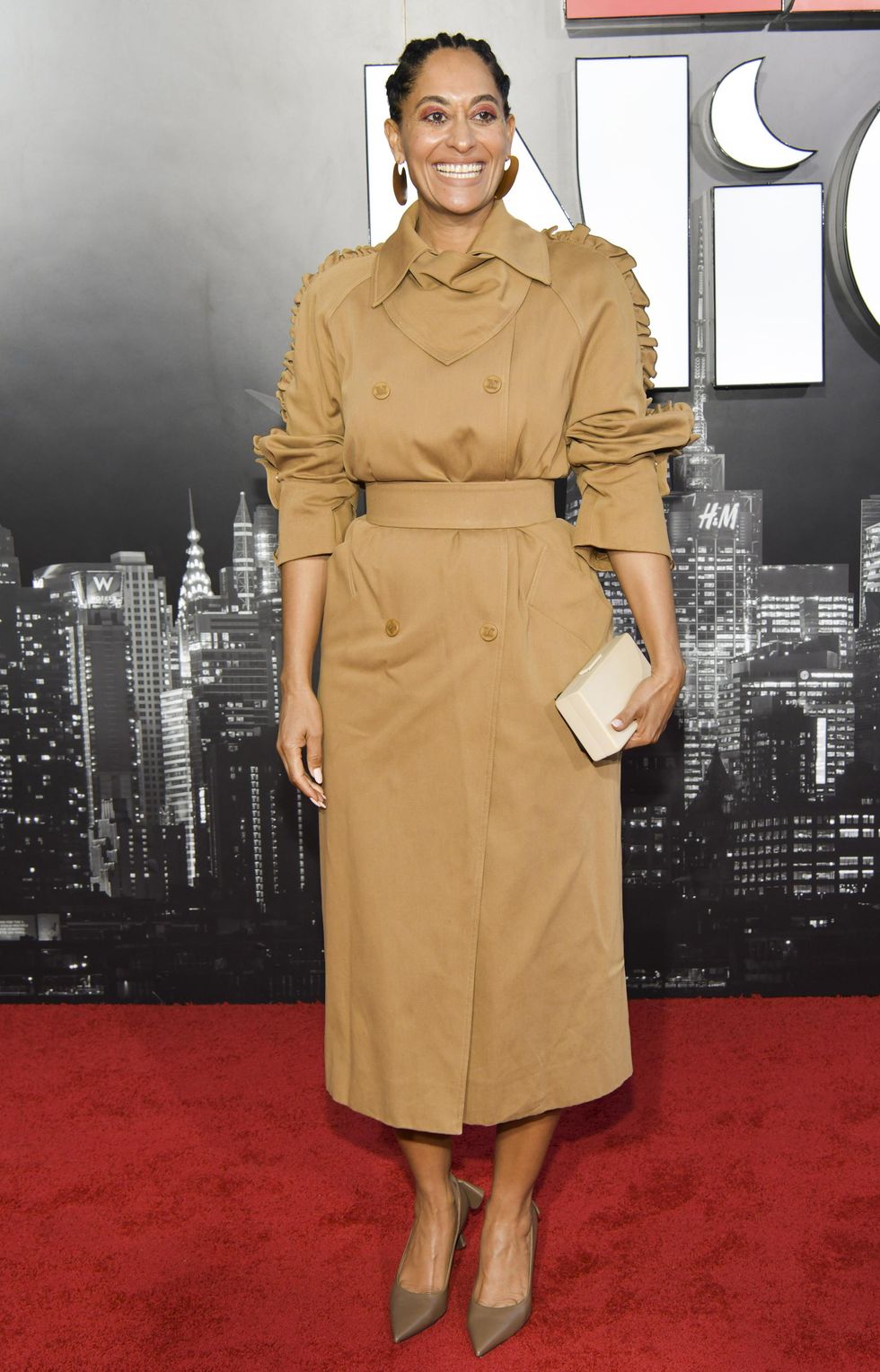 Rodin Eckenroth/WireImage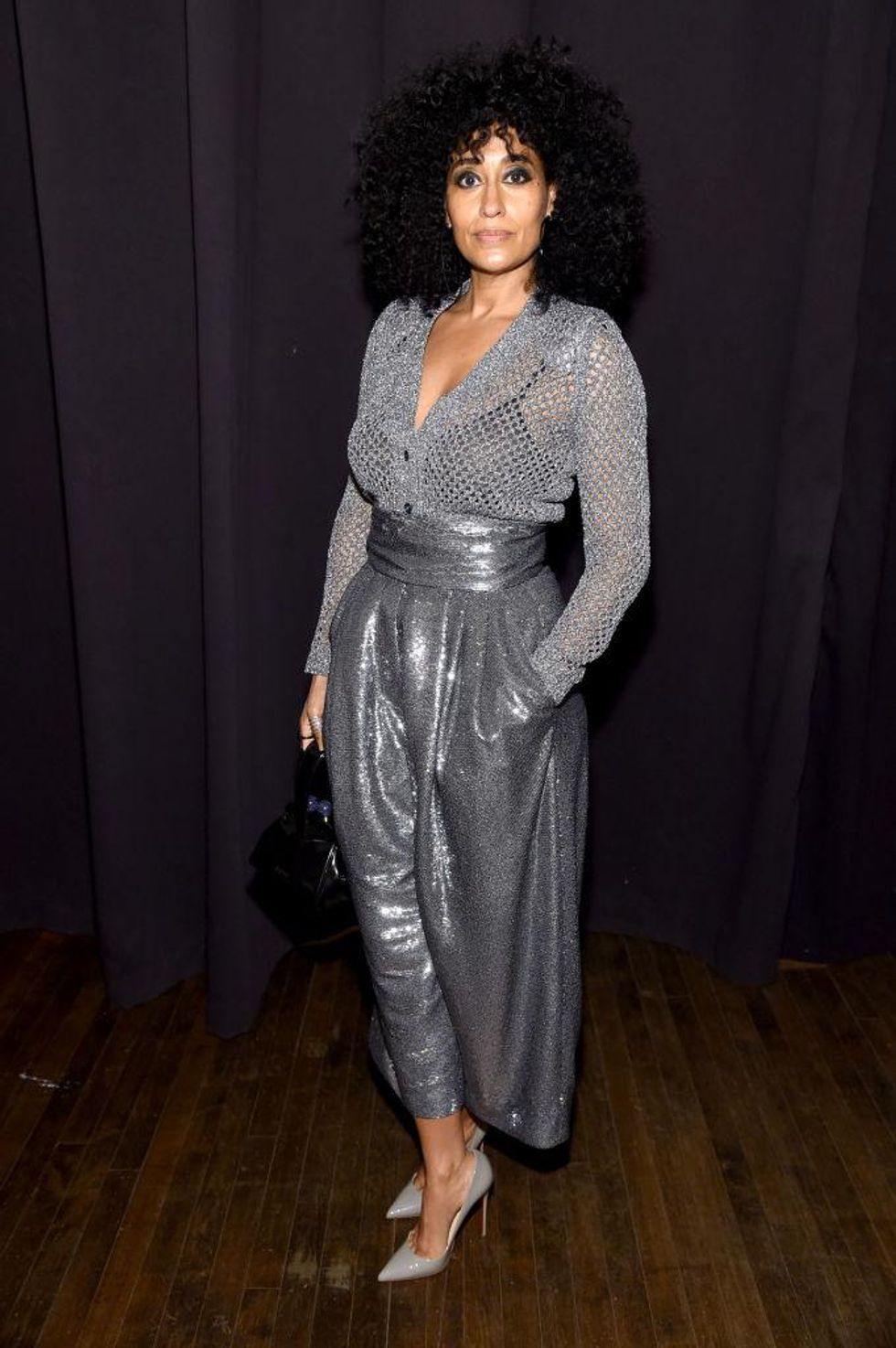 Jamie McCarthy/Getty Images for Marc Jacobs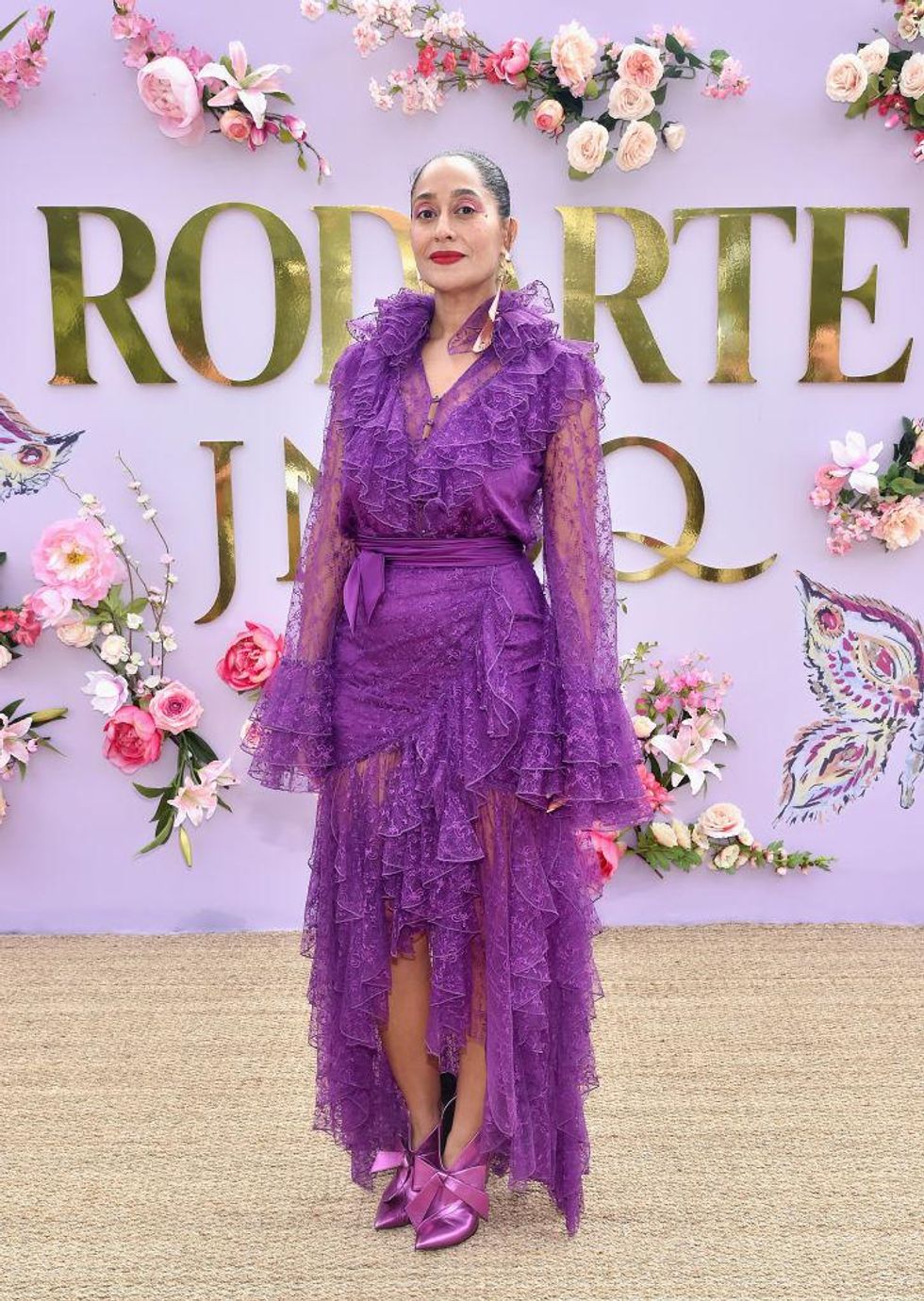 Stefanie Keenan/Getty Images for JNSQ Wines
Featured image by Instagram/@TraceeEllisRoss.