---
What does it mean to be submissive?
It's a word that so many women have problems with and it's also a word that people take out of context all the time. Oftentimes, people quote scripture in Ephesians about wives submitting themselves unto their husbands and they take this and run with it. They seem to think that it means that the woman is beneath them, therefore when the husband says jump the wife should ask, "How high?" But this is NOT so!
Some women believe this too. In fact, I was one of those women and that's exactly why I bucked every time I thought my husband was "trying" to rule me. It wasn't long before my dilemma became: to submit or not to submit? That was the question.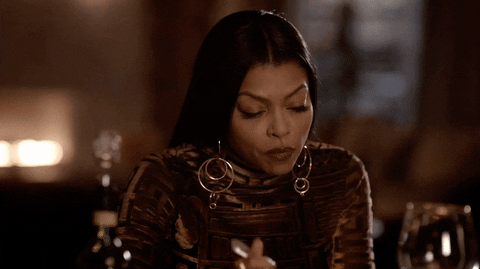 media2.giphy.com
What I didn't know at the time was that being submissive is all about having respect for your marriage, showing respect for your husband and your husband having respect for you, in all areas. Respect goes a long way, from respecting who he is as your husband, respecting his opinions and ideas, and respecting what he does for the marriage. God does handle things decently and in order, therefore he has set the marriage in divine order. The husband and wife have roles that they should step into.

Over the years, I've found that when it comes to this submissive thing, there are three different types of women. (I've personally been all three of these women in my marriage so if you feel like one of these categories fits you, I feel you, sis!)
Featured image by Shutterstock.