As the final Fire sign of the zodiac, Sagittarius embodies all of the wisdom accumulated through Aries and Leo. Often depicted as a wise sage of sorts, this philosophical mutable sign is well-versed in an array of topics. Unlike its opposite sign, Gemini, who is the jack-of-all trades but a master at none, Sagittarius proves otherwise, often priding themselves on how thorough they are about anything that interests them.
---
Born between November 22nd and December 21st, these spontaneous individuals thrive in a space of curiosity and exploration which is often why many of them love to travel. Exploring different cultures is one of the ways that Sagittarius makes sense of the world. Their open-mindedness typically makes them popular amongst others—especially those that feel like outcasts or rejected. There's something about their friendly demeanor that can make anyone feel accepted.

Ruled by Jupiter, planet of expansion, Sagittarius knows no bounds given their intrinsic nature to go beyond the familiar in pursuit of something different. These free-spirited individuals strive to experience the most that life has to offer which is why they appreciated variety. As a mutable sign, they have a tendency to flutter from one interest to the next—whether it be a job, hobby, relationship, or environment. As ADHD as Sagittarius can be, they'll often challenge your idea of the truth while simultaneously convincing you to reassess your personal beliefs particularly regarding religion, politics, and morals.
Being one of the chattiest signs of the zodiac, they will never shy away from a debate especially if it's about a topic that is close to home. If you dare to be their opponent, prepare yourself for a long-winded battle that ends with you both agreeing to disagree.
The Sagittarius Zodiac Sign: An Overview
Physiologically, Sagittarius is associated with the hips and thighs. Typically, they have very attractive, toned legs that don't take much effort to upkeep. Often depicted as half man and half horse, you can spot them in the crowd by their chiseled calf-muscles, big smile, and a booming voice. Sorry, Meg, but these are the OG Stallions. It's rare that you'll come across a quiet Sagittarius as they tend to be the life of the party. Their shrill laughter can cut through any tension, helping to ease the vibes amongst the crowd. That class clown in your English Literature class probably had some major Saggie placements in their chart.
As entertaining as these light-hearted optimists are, they can be equally as frustrating when they don't seem to take things seriously. Their discomfort usually comes from a space of fearing criticism which they can be quite sensitive to. On the contrary, they don't have a problem dishing out the truth about others. If they're not tactful in their approach, they can easily rub someone the wrong way—even coming off as patronizing.
As they mature over time, Saggie learns to choose their battles wisely and to just allow people to think what they want. Once they realize that multiple truths can exist simultaneously, they'll be free of their sometimes impetuous desire to impart wisdom onto others.
Sagittarius Best & Worst Personality Traits
Best Sagittarius Personality Traits:
Spontaneous
Friendly
Optimistic
Adaptable
Worst Sagittarius Personality Traits:
Restless
Blunt
Inconsistent
Sagittarius in Career
As the sign of the "higher mind," Sagittarius' thirst for knowledge makes them life-long scholars who may eventually try their hand at teaching as well. Given their clearly-defined ethical code, they also bode well in legal professions especially those related to human and civil rights. With their tendency to root for the underdog and the disenfranchised, these motivating forces have the power to create change within the political arena that will ultimately benefit all of mankind.
Their impeccable communication skills position them to be best-selling authors, editors, literary agents and publishers. Due to their association with all things foreign, the Sagittarius may find their niche working away from their home country. A natural born hustler—these individuals fare well in entrepreneurial efforts that allow them to be as free, creative, and ambitious as they want to be.
Sagittarius in Love
With freedom being their top priority, Sagittarius usually takes the longest to explore their options prior to "settling down." In their younger years, it's typically best to allow them free reign. Committing at a young age can be disastrous for them and anyone they're involved with due to their wandering eye. Over time, they'll eventually get tired of the fleeting, whirlwind romances that don't seem to amount to much but a sexy situationship. Given their impulsivity, they can be promiscuous when single.
Once they actually decide they want to be in a relationship, it's important to keep things fresh to keep them interested. Not one for vanilla sex, Sagittarius wants a partner who is open to exploring some unconventional methods. Out of all of the zodiac signs, they'd likely consider an open relationship. As much space as they need to do their own thing, a long-distance relationship could be perfect for them.
In addition to keeping the sex exciting, they also desire intellectual stimulation. Staying updated on world affairs are good talking points to keep them engaged. More than anything, they want to create beautiful memories with someone who enjoys traveling just as much as they do. As one of the more friendly signs of the zodiac, it's important for a Saggie's partner to be secure within themselves and their relationship. Notorious for having tons of friends (especially of the opposite sex), any jealous type won't be able to last for long.
The Sagittarius zodiac sign isn't a sign that bodes well with the idea of being possessed by another which is why they prefer more independent lovers. Generally, other Fire signs (Aries, Leo, and Sagittarius) and Libra and Aquarius are good matches for this passionate free-spirit.
Famous Sagittarius Celebs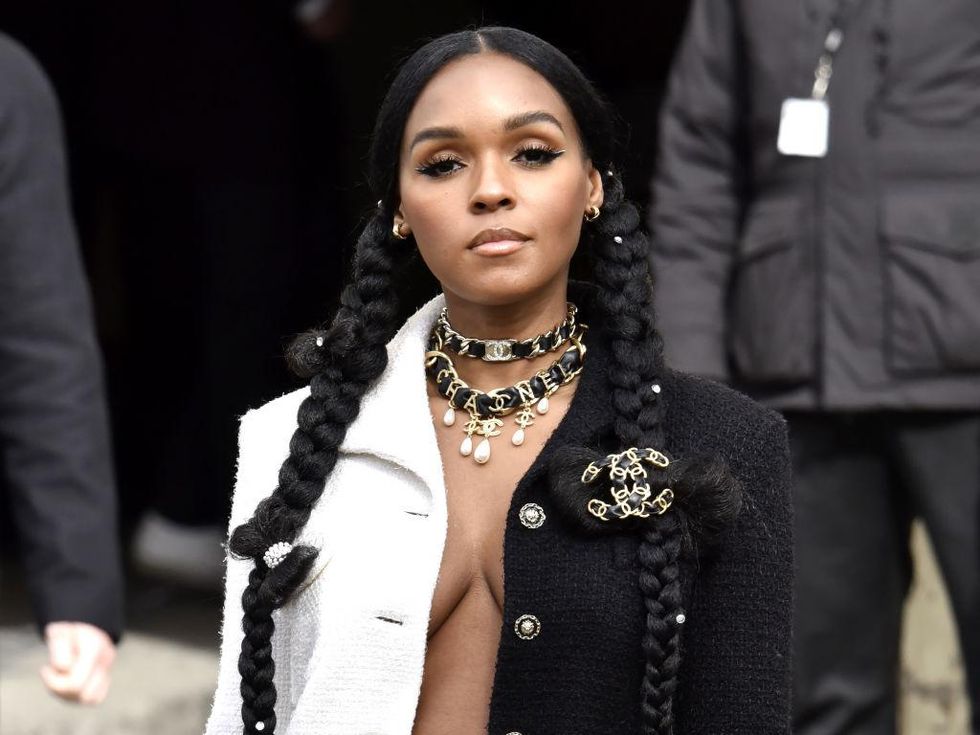 Foc Kan/WireImage
Teyana Taylor
Jay-Z
Tiffany Haddish
Nicki Minaj
Russell Wilson
Jamie Foxx
Janelle Monae
Lauren London
Featured image by Foc Kan/WireImage