---
The tech race for the top streaming platform just got interesting, thanks to our billionaire bestie Oprah's newest partnership with Apple. The $1 billion agreement will be the biggest in the tech company's history and will up the ante in the competition between platforms like HBO, Amazon, and Netflix who said that they would commit a total of $8 billion dollars to programming this year.
In May, Netflix announced their multi-year deal with Barack and Michelle Obama, proving that streaming is the wave of the future and everyone wants a piece of the action, even industry heavy-hitters like Shonda Rhimes and Steven Spielberg.
Apple said in a statement:
"Together, Winfrey and Apple will create original programs that embrace her incomparable ability to connect with audiences around the world."
Oprah's become one of the most prominent and visible businesswomen of our generation, and she acquired this title through a whole lot of hardwork and black girl magic. Here are four things we can learn from Oprah about business:
Build Your Resume So That One Day You Won't Need One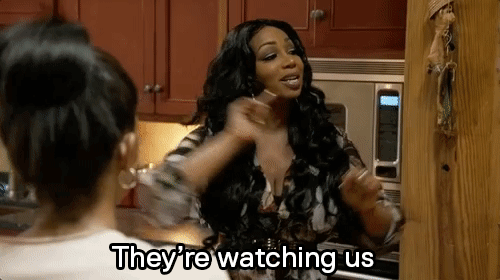 I can bet you $20 that Oprah didn't have to apply for this partnership. Apple, like the rest of the free world, was aware of her accolades and credentials before she even took a seat at the negotiation table. She didn't need a resume. Sometimes it's best to make moves in silence, but it's also important that your hustle is visible to people that matter.

Never Accept Less Than You Deserve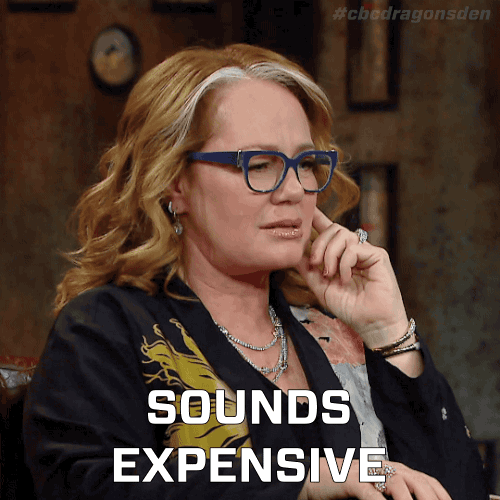 According to Google, Oprah's net worth is $3 billion dollars. Her recent partnership was equal to a third of her current net worth and is one of the biggest deals ever made by Apple. As black women, we are constantly devalued, especially in professional spaces. Oprah is proof that tenacity and some serious black girl sorcery will make even the biggest companies cut the check.

Balance Multiple Hustles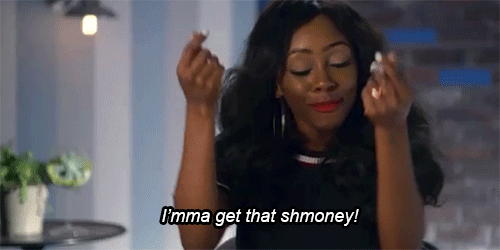 As a part of her agreement with Apple, she will remain Chief Executive of her own network. Under Oprah's current contract with OWN, she is only able to make limited appearances on other networks. Our girl O finessed the situation so that the few appearances she does make are wildly lucrative. Your 9-5 doesn't have to eliminate your opportunity to pursue other hustles. Oprah has a magazine, television network, book club, and has invested in a number of industries. She didn't become a millionaire by being a one-trick pony, and now she's a billion dollar stallion. Take notes.

Leverage Your Brand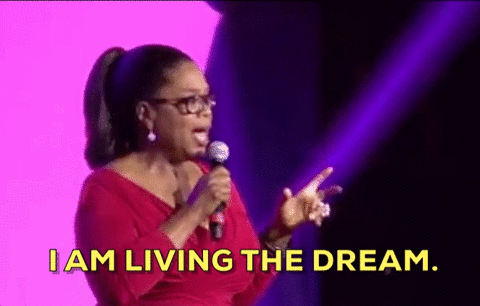 Oprah has become wildly successful by building a business around being herself. The difference between Oprah and other women with the same career path is Oprah's ability to see herself as a product and do business accordingly. Your brand is more than a logo and a website, but your ability to connect with your target audience and fulfill a specific need. According to Apple, her ability to uncomparably connect with audiences around the world made her an ideal brand to partner with. What value does your brand add to the world?

Oprah had no immediate comment, and no details on the partnership have been released as of late, but we know that O will bring the heat and has definitely made me reconsider renewing my iTunes subscription in the future.
Featured image by Giphy