I don't care how much you think you know about love and relationships; when Michelle Obama gives you advice on how to choose your best partner, you listen.
---
The Chi-Town legend sat down in an intimate conversation with Gayle King and gave us the real on how we should be setting our dating standards. According to Michelle, the key to snagging you a Barack lies in the power of discernment.
The man that you choose to be in partnership with is a direct reflection of you, and Michelle stressed the importance of meeting a man with the same heart. Michelle said that although she had written Barack off as a "nerd" before they met, that all changed the first time they spoke on the phone:

"There were a bunch of white people hyping up the black brotha, so I was a little suspicious of Barack and said 'let me be the judge of this man.'"
Upon hearing that signature "Barack Obama" voice, she was hooked, and it had nothing to do with money or status, which at the time, Barack had none of. She even recalled that on one of their first dates, Barack scooped her in a car with a hole so deep that she could see the sidewalk, but nevertheless, she knew that was her boo.
Michelle explained that when we're choosing a partner, we should be more interested in the size of his heart than the size of his wallet. According to our forever FLOTUS, choosing a partner that is equally yoked is essential to living your best life.

"Equality is not just measured in terms of the wallet. Equality is in terms of the value that they carry. Honesty is the beginning, the middle, and the end. I wouldn't want to be bothered with someone I couldn't trust on a day-to-day basis. It's not just about how much money they make or title. Someone could have the right salary, but the wrong heart."
During her chat with Gayle, she also opened up about how life has changed for the Obamas since that dreadful day they left the White House, and according to Michelle, they've been living their best lives. She explained that now that she and her husband spend less time out of the public eye, they have more time to look into one another's.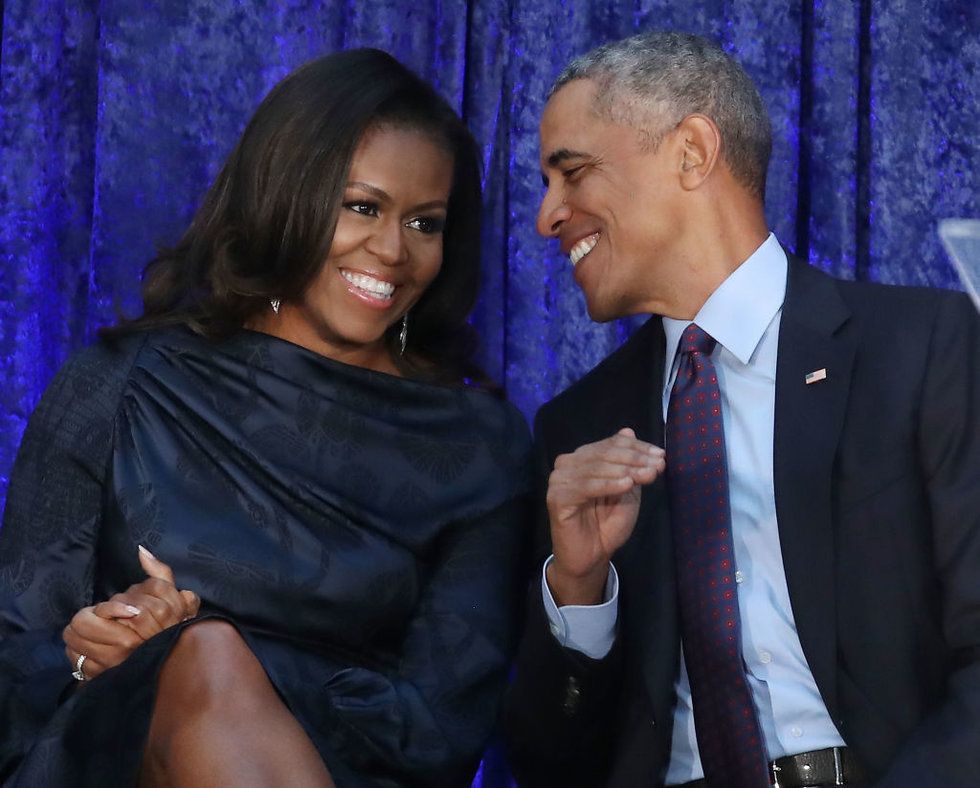 Mark Wilson/Getty Images
"This is the beauty of finding a partner you really love and respect -- because after all the highs and lows, the ups and downs we've been through, we have each other, which makes the journey worth it. Now we're rediscovering each other. I'm looking over and going 'Hey…you, where have you been for 21 years?!'"
We also can now officially confirm that Barack and Michelle's bedroom is still poppin' like the Fourth of July. When asked if she believes that couples should have great sex at every age, her response and uncontrollable giggling told it all:
"Yes. I support that principle. I mean, come on Gayle! What I'm 'sposed to say to that? 'No, I take issue with that?' Yes, Gayle, the answer is yes!"
Read more of Michelle's interview on ESSENCE.com!
Featured image by Mark Wilson/Getty Images.