---
I'd be remiss if I didn't say there wasn't dick in my life that I didn't have "what ifs" about. In the dating game, just like there are perfect strangers you wish you could meet once again (i.e. for me, the Elliots of the world), there are dicks you wish you could sit on too (cue "Rocket" by Beyoncé). I don't feel that missed opportunities and chance encounters are strictly remnants of romantic pursuits gone left, I think they can come in the package of carnal desires as well. And as the statement that prefaced this piece might suggest, there are quite a few dicks that my mind wanders off to from time to time.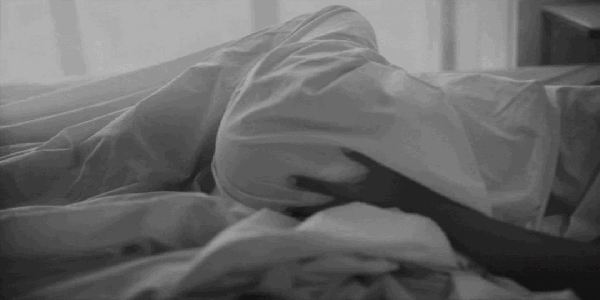 Maybe the timing wasn't right, maybe he had a girlfriend, maybe he had just gotten out of something serious, or maybe too much thought was put into the kind of woman I wished to portray myself to be – whatever the reason, bouncing on it was just out of the question. So, I'd take the L and keep it moving, but every so often, my mind still went there… what if?
What if he had blown out my back? What if I could have his head nestled between my legs? What if I had ridden his appendage to oblivion? What if he turned my river into a waterfall and I had his name on my lips whispering to God like a prayer?
In all honesty, thinking of dicks you never had can be quite the mindf-ck.
And as I draw this conclusion, one dick in particular stands out to me as being quite elusive in my life.
Aside from the occasional nude where I was made fully aware of its beauty and incredible size through video where he would mold his member into hardening with an adept hand that knew what he liked so well. He beat his cock into submission and it always had an effect on me. But I hated that I was subjected to the position of a voyeur versus being able to submit to him in person, preferably in downward facing dog or missionary. I come apart so easily in the latter.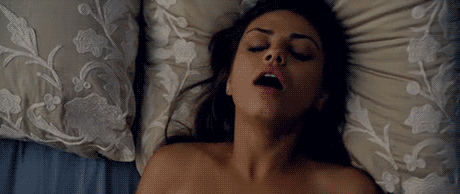 I met him three years ago, at a Fourth of July cookout for a local clothing brand in Atlanta, and he was beautiful. I was immediately entranced by the sight of him, his defined body, his chocolate brown complexion, his tattoos that filled his canvas like graffiti, his locs that cascaded down his back, his piercings, his lips, but mostly his eyes. Although he dripped of sex, there was something deeper there – a softness held in their almond shape. I was intrigued by the complexity of him. That quickly. I felt a spark and I was like a moth to a flame as we shared smiles and quick glances across the yard.
He pulled me into him and before parting ways, I let him know that I'd be sliding in his DMs. And hours later, I did.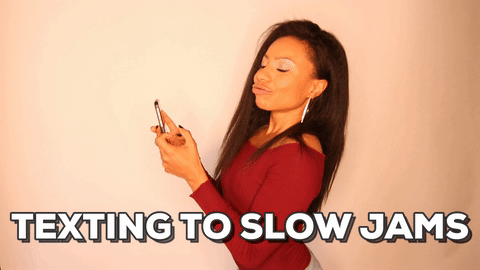 Not even a week had gone by but he was at my place, and I was trying to give myself to him.
I wanted him and ever since our conversation, he hadn't left my thoughts. Although I debated my forwardness that even felt forward to me, he made me feel comfortable in my borrowed confidence and surprisingly safe. He was even better naked, and bowed his head down south to eat me like the snack I felt like. But everything wasn't rainbows and sunshine unfortunately when it came down to sex because – record scratch – I had an injury at the time that completely diminished my experience. I tried to ignore it, but I couldn't stop thinking about the pain in my back, so our encounter was cut short.
Some light cocoa butter kisses and a wave goodbye were the only things I had left to hold onto as I closed the door to officially end our abbreviated nightcap.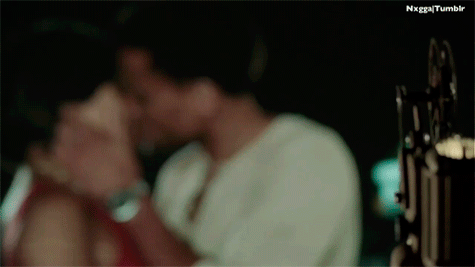 We were supposed to have a do-over, but I got wrapped up in my pseudo relationship that never could work and because I loved him, was comfortable, and the D was bomb, I stayed there. And although I'd continue to admire from afar and blush at my once-lover's sweet nothings he'd text me every now and then, the years passed without either of us making a move to finish what we started. "I see and look at you too," he said. "I look at you and see chocolate and eyes and curves and smirks and tastes and vibrancy and toes and lip smears and ass kisses."
And as I'd lick my lips to solicited dick pics of the darkest part of his body or beam at his way with words, I'd both wander and wonder why it was we'd always fail to connect IRL. "Now I'll dream of you…"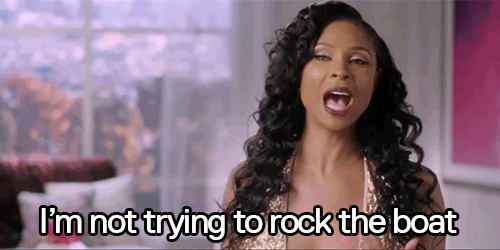 But, what if?
I remember asking him to take me thrifting with him one day, but I ultimately just decided to invite him to come over (because really, who am I kidding?) What was supposed to be catch up and wine down quickly evolved into something more, as he pulled me into his lap after my first glass. His lips grazed my neck, coaxing me to meet his mouth with my own. I was more than ready to succumb to my desire. The motion of one movement to another was like water. I remember laying back on my bed after pulling my shorts down and him lifting my leg to put my toes in his mouth. It tickled and bite back a soft moan, but truth be told, I didn't want him there.
I flipped on my stomach to change the song that played on shuffle, and swiftly he moved to take me from behind, pulling my panties to the side so that he could taste me. Everything about it felt so heightened for some reason. And the bliss that radiated throughout my entire body, sparking fire on my skin had me absolutely delirious. I didn't think it could be any more intense, but when he entered me, it was like the levees to my euphoria broke. I was underneath his spell, writhing and arching up into him.
Heat and electricity and wetness met to form an explosive harmony as we rocked and rode the rhythm our lovemaking created.
I found myself coming undone so many times at the call of his stroke, his chaste kisses, and my desperate hands that marred trails along the length of his back. Further evidence of my pleasure. I came twice before he announced his arrival, and then I came again.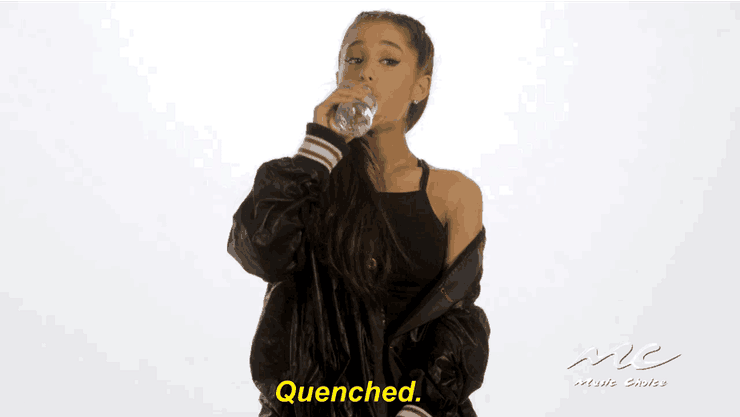 No more what if, it was what then. And it was everything I imagined and somehow, still more.
"My p-ssy is singing," I texted him after he left my place.
I had been delivered.
Featured image by Shutterstock