As my solar return draws near, I have been reflecting on the experiences of my 20s.
---
Within a whole decade of life, I have broken away from a restrictive religious upbringing, spent years in karmic and unrequited romantic relationships, survived my "hoe phase," graduated from film school only to be inactive in the field, experienced many failures, became a full time entrepreneur and freelance writer, adopted a nomadic lifestyle, and found my truth and purpose in life.
In honor of the fact that I enter my 30s this year, I decided to reflect on my biggest life lessons, revelations, as well as old expectations in love, career, and spirituality that have in turn shaped my goals, mindset, and future love life. Cheers to another year.
Overcoming Procrastination & Fear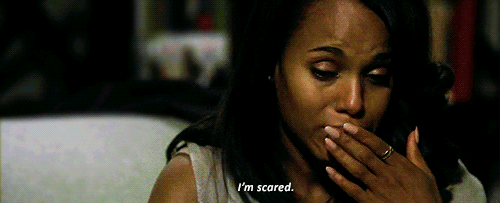 I found that I used to often say, "Once I do/get/have that, I'll do this, that or the third." The "Once I…" habit was a bad habit that I knew I had to get rid of. I later realized it was a form of fear paired with procrastination, and for those reasons, it was a dangerous combination. Making moves contingent upon something happening before you make those moves is limiting and detrimental to progress.

Shedding the fear of lack and limit has been key to my growth as an entrepreneur, and a manifestor of all that I desire in my life, both professionally and romantically. To outgrow fear is no small feat. Throughout my twenties, I was presented with opportunities to transcend my own self-afflicted fears. It took wisdom to realize that my fears were ever self-inflicted to begin with. At times, I most definitely gave in because living without fear is very difficult. As I flourish into my 30s, I have learned that true fulfillment and happiness cannot exist, if there is any fear left in your subconscious.
Overcoming Anxiety About Money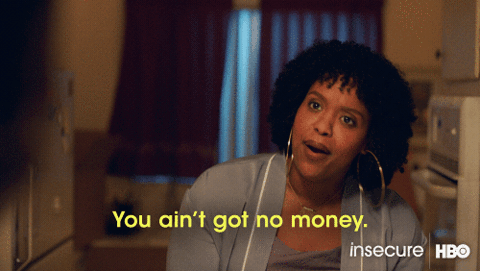 I had to learn how to adjust my attitude about money in the sense that I didn't let it spearhead my fears of not achieving goals. I used to have that little nerve in the bottom of my chest that caused anxiety when funds became low or in waiting. I learned not to cling too tightly to the thing that can be as quickly destroyed or taken away as it can be made.

Money is source energy manifested.
I've learned to have faith that all that I need at the right moment in time will be given to me by the universe. One affirmation that has helped me change my perception of money is, "the universe is my immediate and endless supply," from the collection of books "The Complete Works," by Florence Scovel Schwinn. Read it, it's life changing!
One experience in particular, that strengthened my acceptance of this truth, is when I sublet my apartment prior to my first nomadic move. Long story short, my temporary tenant decided to move out of my apartment a day before the next month's rent was due. Naturally, I was freaking out! After a severe back and forth, the tenant miraculously decided to pay for the upcoming rent, but not stay in the room. This allowed me to replace him with a more secure tenant, and use the money to pay to self-publish my entrepreneurial endeavor, "Melanade Stand's Tarot Card Deck™️," formerly known as, "Brown Girl Tarot."
The gag is, the amount I received was a little bit more than what I needed to pay for my first print. That was divine intervention, and that was the universe supplying me immediately and miraculously.
Surrendering To Patience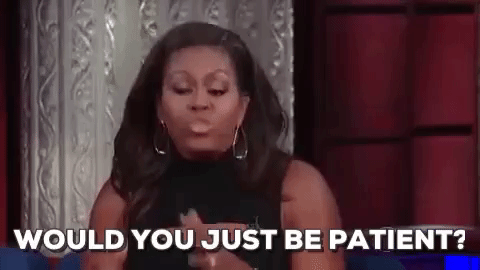 Patience has been an ongoing battle for me. Learning to let the passage of time teach lessons that only the passage of time can teach, has been a large pill to swallow.

I've learned not to worry about the timing of my life when it comes to career and love.

Part of what has helped me realize the necessity for patience are the lessons that I learned in failures. Had I not opened up my own speakeasy, I would not have had the experience of being a restaurant owner at all. Although I struggled gaining a consistent stream of clientele, the lessons learned are invaluable. I learned how to write a professional business plan, and create an investment pitch deck and portfolio.
I also learned crucial knowledge of business financials and structure, including calculating your pro forma cash flow, BEP, market analysis, strategy, and implementation, etc. Starting my own spiritual business online has taught me all about branding, market targeting, SEO, copywriting, and social media growth and management.
When it comes to love, I have been in serious relationships, and I have been in serious "situationships." Only the passage of time has taught me to differentiate between the two. I have been deep in love, and I have been deep in lust.
Only the passage of time has taught me what love truly is, and has enabled me to find unconditional love for myself before expecting it in someone else.
In general, if you know where you want to go, that is where you'll end up. Gaining experience and a soundness of self is what I've cultivated during what felt like a stagnation in time. Success takes time. Finding true love takes time. Your progress may speed and slow, but I realized that either way, it never stops.
Learning Humility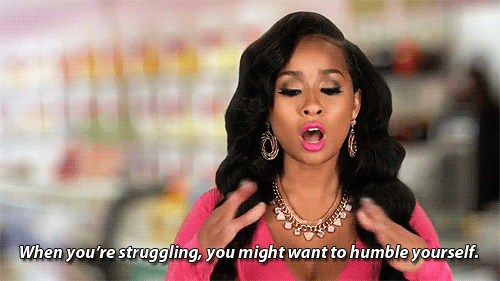 I've never been so humbled in my life. I've experienced things that made me stop and realize just how blessed I am. Getting to the lowest point of being homeless, is an experience that is hard for me to put into words. Sitting in one of the worst homeless shelters on Skid Row in Los Angeles, with every tangible possession that I owned, along with everyone else around me, was a slice of humble pie that I never imagined I'd ever eat.

The fact that I have more than some people can ever dream of is such a stifling but totally rewarding experience at the same time. Being able to put yourself in someone else's shoes allows you to have a perspective that's innately unselfish. It allows you to check yourself when you're wrong and stand up for yourself when you're right.
Practicing gratitude for all the things that you do have is the gateway to gaining true abundance. Instead of being thankful for having more things, become thankful for what it is you already have. Being humble has changed my entire purpose. It has helped dissolve my ego and push me to become a better person in service to others.
Realizing Self-Love, Self-Care & Self-Awareness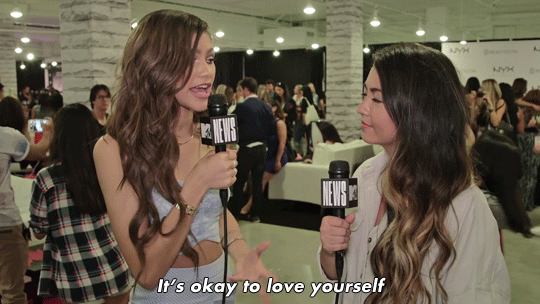 I've learned what it is I want in love and how it mirrors what I can give. I know what kind of man I want, and why I deserve that kind of man. I've learned that it is okay to be firm in what it is that you need in a significant other and not wasting one minute settling for anything less than what makes you happy.

You can only attract the sum of what you are, so aim high.
My future partner will embody the essence of myself in another vessel, and I'll accept nothing less.
The same understanding applies to family and friends. Over the last several years, it seems like I have shed so many people around me who were toxic to my progression. I've had "best friends" who were really enemies and I've had family members who might as well be strangers. The lessons I've learned have been in cutting the chords to anyone who has only reciprocated negativity and toxicity.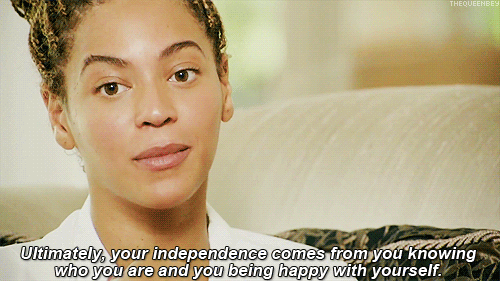 On the flip side, I had to learn where I have been toxic within myself. I had to see myself as a mirror of other people's pain that I reflected back to them. I've had to learn how to call myself out on my own BS, and learn to take accountability for my shortcomings. I had to see that through my very extroverted nature, I often made myself the center of attention without self-awareness of this negative trait.

Through a journey of self-love, self-care, self-awareness, and spiritual transformation, I have become an entirely different person than who I was at the start of my second decade of life.
Choosing a life of purpose led by intuition has ultimately led me to who and where I am now.
Here I am 30! I am ready for the next 10 years of lessons, in which I hope includes marriage, motherhood, and becoming the woman I was born to become.
xoNecole is always looking for new voices and empowering stories to add to our platform. If you have an interesting story or personal essay that you'd love to share, we'd love to hear from you. Contact us at submissons@xonecole.com.
Featured image by Getty Images