---
Oh, the coveted "hoe phase".
Like it or love it, most of us have gone through a phase in our womanhood where sleeping around became a coping method of sorts. Whether your experience ended in great sexual freedom or a disastrous heartbreak, most of us wish we could sweep one or two of those rendezvous under the rug. About five years ago, I was in the same boat.
I was living with my high school sweetheart for a year. We had many ups and downs throughout our relationship, but his decision to move out of the apartment we shared to reunite with his son in TN shocked me. I was heartbroken to say the least, but what kind of person would I have been had I kept him from his only child? I was confused and increasingly became bitter as months of separation weighed heavily on my emotions. We became distant from each other and decided to end our relationship of eight years.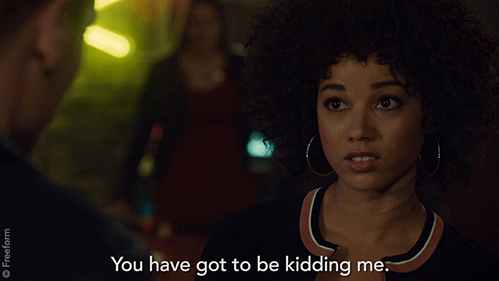 media2.giphy.com
I was left feeling cheated. My emotions weaved throughout my body like electricity. They went from rage to sorrow, resentment to complete liberation. Of course, I was having a hard time dating in the beginning, but one morning I woke up feeling completely free. I was officially single for the first time in what felt like forever. Between discovering my sexual freedom and my underlying resentment, my hoe phase began.

I'll spare you the crazy details of my year full of sex with coworkers, friends, and a complete stranger. I learned a lot about my body within a short period but as time went on, I was feeling more careless than free. I felt like I lost control of my relationships, my peace of mind, and mystique. I believe women are entitled to their own level of sexual engagement without judgment or shame, but my behavior was doing me more harm than good. It strung me along several situationships and short spurts of enjoyment.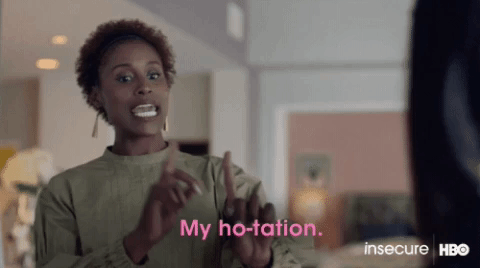 media.giphy.com
Leaving a promising relationship of many years can definitely throw you for a loop. Our instincts want us to deal with our emotions immediately by filling our lives with pleasure and temporary fulfillment. A healthy sex life is essential to a happy life, and if you're looking to reset your mind and discover your body, here are a few ways to avoid carelessly sleeping around while on the rebound.

Featured image by Shutterstock