LadyLauraCo
Born and raised in Newport News, VA, LadyLauraCo is Editor-in-Chief and creator of LadyLaura.Co, the blog and brand. As a lifetime writer, Laura hopes to reach young women all over the world by providing connections to literature and art, travel advice, and practical ways to pursue their best lives.
Oh, the coveted "hoe phase".
Like it or love it, most of us have gone through a phase in our womanhood where sleeping around became a coping method of sorts. Whether your experience ended in great sexual freedom or a disastrous heartbreak, most of us wish we could sweep one or two of those rendezvous under the rug. About five years ago, I was in the same boat.
I was living with my high school sweetheart for a year. We had many ups and downs throughout our relationship, but his decision to move out of the apartment we shared to reunite with his son in TN shocked me. I was heartbroken to say the least, but what kind of person would I have been had I kept him from his only child? I was confused and increasingly became bitter as months of separation weighed heavily on my emotions. We became distant from each other and decided to end our relationship of eight years.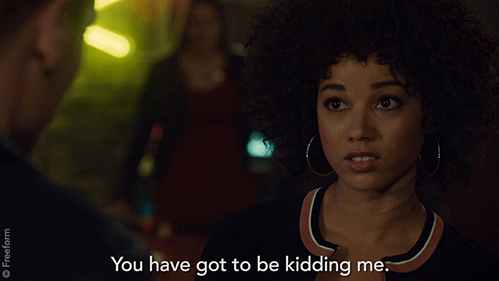 media2.giphy.com
I was left feeling cheated. My emotions weaved throughout my body like electricity. They went from rage to sorrow, resentment to complete liberation. Of course, I was having a hard time dating in the beginning, but one morning I woke up feeling completely free. I was officially single for the first time in what felt like forever. Between discovering my sexual freedom and my underlying resentment, my hoe phase began.

I'll spare you the crazy details of my year full of sex with coworkers, friends, and a complete stranger. I learned a lot about my body within a short period but as time went on, I was feeling more careless than free. I felt like I lost control of my relationships, my peace of mind, and mystique. I believe women are entitled to their own level of sexual engagement without judgment or shame, but my behavior was doing me more harm than good. It strung me along several situationships and short spurts of enjoyment.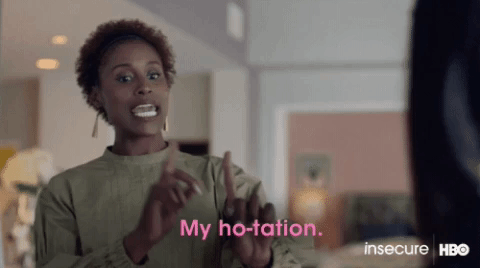 media.giphy.com
Leaving a promising relationship of many years can definitely throw you for a loop. Our instincts want us to deal with our emotions immediately by filling our lives with pleasure and temporary fulfillment. A healthy sex life is essential to a happy life, and if you're looking to reset your mind and discover your body, here are a few ways to avoid carelessly sleeping around while on the rebound.

Get an Accountability Partner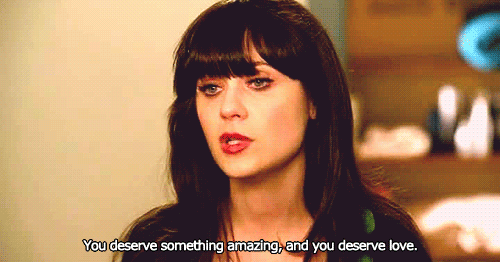 Spend time with the people you love as much as possible. They are the friends who can hold you accountable for your actions if asked. If you find yourself drooling over someone, check in with your friends. Are you acting on impulse? Will it be worth it? Will it add value to your life? By checking in, you allow your friends to give you the real rundown. Sometimes the people around you are the best people to tell you if you are going down a wrong path.
Stay Sober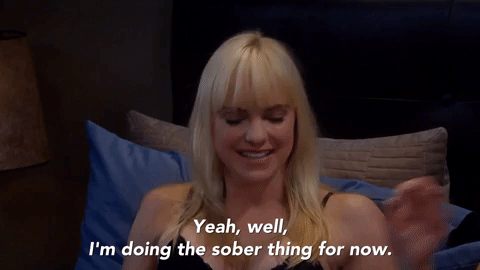 Drinks with your friends are usually the best way to unwind from a tough week. If you're going to drink, do it in moderation so that you're not drunk texting every contact you have. It is essential to make sound decisions when you decide to be intimate with someone. By avoiding getting too drunk, you'll always know you slept with someone because you genuinely enjoy their company. Avoid having to "blame it on the Goose."
Get a Vibrator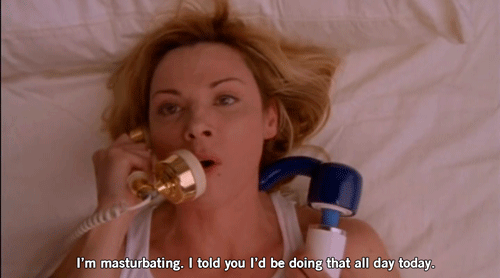 By purchasing a sex toy, you'll beat the urge to call on someone just because of your sexual urges. Any time your body begins to desire the warmth of a partner, consider using a toy beforehand. You may find yourself feeling differently after you've finished.
Create a New Goal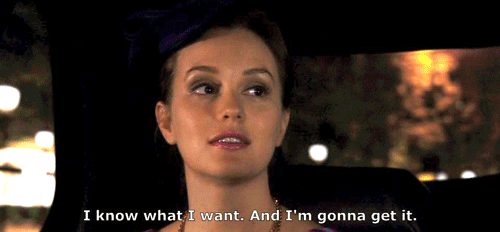 Whether it's losing weight or remodeling a home, create a focus so loneliness doesn't creep into your bedroom. We all know what it's like to feel isolated, it's miserable, to say the least. If you create a goal, you'll be too busy to think about emptiness. Fill your day with wellness goals, and ways to improve your daily living.
A healthy sex life can be achieved through consciousness. You can accomplish the same feeling of sexual liberation by being selective and intentional in choosing your next partner(s). Resisting the urge to sleep around after a breakup will ensure that you are embracing quality over quantity, while encouraging the right kind of healing.
Featured image by Shutterstock
It was a quiet Friday morning in September.
I got up early to get my 6-year-old daughter ready for school. My husband had lost his job a few months before, so I opted to make coffee at home instead of making my usual stop at our nearby McDonald's. I thought to myself, I'm just going to do my part. Frustrated by the previous months my husband and I had been experiencing, it was clear to me that some changes needed to be made as soon as possible. After grabbing a convenient to-go cup from the pantry, my daughter and I hurried out of our third floor apartment that morning. As we closed the door behind us, neither of us bothered to announce our departure.
We returned home later that evening around 5:30PM. I reached for my keys to unlock our apartment door. As the door opened I immediately saw my husband lying on the kitchen floor with his feet sticking out into the hallway. I was instantly overcome with panic. Is this the part when I call 911? Is this a set up? Go hide baby. I don't want you to see this!
A long 20 seconds passed as I scrambled for my phone to call 911. He's not breathing. I need help. Please come quickly... What do you mean do CPR?
I hysterically attempted CPR on the man I loved so dearly and despised just as often. I tasted strawberries on his breath. I watched as my air filled his lungs. I watched his blue face slightly change from white then back to blue. Is this working? The paramedics arrived, and I hung up the phone. I watched both of our lives fade away that evening.
Within weeks of grieving my husband, I soon discovered he was leading a very different life than what I had known.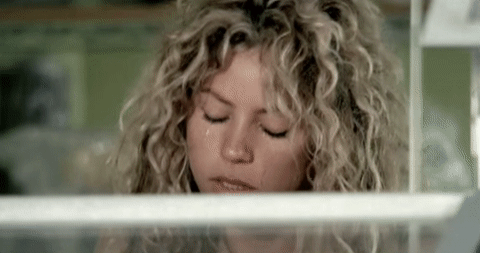 His life was consumed by drugs, women, lies, and many secrets that were just too much to bear. Shortly after, I found myself with this new sense of freedom and urge to start over and start dating again.
I quickly learned that not much had changed in the dating scene, but it was much different dating as a widow than seven years ago. After months of having roller coaster emotions surrounding my husband's death and going on many failed dates, I'd like to shed some light into the world of widowhood by sharing what one can expect from dating a widow, and how to cope with earth-shattering grief while dating.
We Are Not Over It
I went to work that morning as a married woman and came home only to find that I had been widowed six hours prior. I loved this man. We had a daughter together who embodies all of the good things he was. Grief does not manifest itself when we tell it to. Grief does not turn off when we want it to either, but this also does not mean that we can't fall in love again. It does not mean that we will never marry again. It does not mean we can't return to normalcy, laugh till our stomachs hurt, or even take risks. It simply means we have experienced a loss that we will cope with forever. We are not over it, and you don't have the right to tell us that we should be one year from now, or ten years from now.
The Difference Between Dad & Husband
Although I pride myself on being honest with my daughter about the details surrounding my husband's death, her memories of him are not quite the same as mine, but I have vowed to preserve her truth by acknowledging the good things she has to say about him. We are mothers who have children that mourn and adore their fathers. Sometimes our schedules are no longer as flexible and our money isn't as available as it once was. We would be lying to say we don't crave your attention and want to be with you every single day, but adjusting to being a single mother is a whole new monster we have taken on. We lost a set of hands, eyes, income, and so much more. Don't be flaky. Everyone's time is valuable. Be mindful of the adjustments we have to make with our children.
We Aren't Interested In Pity
I remember having the "why are you single" conversation with someone. His eyes got wide as he slightly tilted his head, Oh your husband died? Oh man, I'm so sorry. We experience so many triggers day in and day out. There is never the right moment to tell someone that you are a widow. It is very awkward trying to comfort the person on the other end of the table who has just heard the news for the first time. We don't want your pity. If anything we simply want your understanding, and we appreciate seeing how you will handle this new information. Will you run for the hills? We hope not.
Sex Is Desired
This is probably the hardest thing to address as a widow. Isn't it too soon? I thought you "weren't over it". How can you feel connected to anyone this quickly? In many areas of our lives, we are allowed to have more than one. We can have more than one child, buy more than one house, and even have more than one job. When it comes to partners and especially after an untimely death, we are often shamed for entertaining the idea of dating, but especially sex. The truth is we want to have sex again. Fun, passionate, fulfilling sex.
Discovering the truth about my marriage changed the way I viewed companionship and motherhood. Losing my husband forced me to reevaluate all of my relationships but most importantly the relationship I had with myself. I am now ready to take on a new journey of love by educating those brave people who take on the challenge of dating a widow and empowering widows to pick up the pieces, start over, and love again.
- As Told To LadyLauraCo
Featured image by Shutterstock
There have been times in my life where I've been in a fog. My thoughts are bouncing around my brain like ping pong balls, and I can't seem to catch up. My spirit is low. My sleeping patterns are terrible. I am not inspired, and my mind looks like a desk full of papers without a filing system. Just chaos.
As soon as these chaotic feelings arise I know I need to realign myself with my purpose and goals.
I usually fast for one day out of the year to redirect my spirit. It is a time where I strip away my social media accounts, any physical activity, and food. I don't consume anything but water for 24 hours. Although I am not Muslim, I decided to do my annual 24-hour fast around Ramadan this year. There is something powerful about joining millions of people around the world in recommitment, prayer, and overall mental wellness.
Fasting is a common practice in many religions that helps increase your gratitude for basic luxuries, increase your self-discipline, and can help you recommit your spirit to a Higher Power. This year, I focused on these three areas while trying to realign my goals and set a reminder for my self-worth and purpose.
Gratitude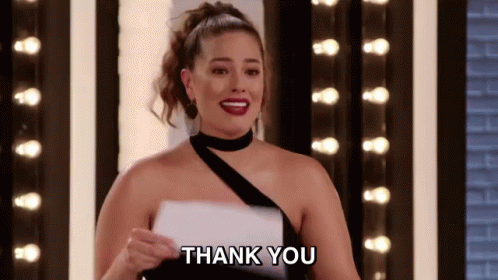 Although you would think the people who appear to have it all are grateful for what they have, we all know that it is in our nature to want more. There is nothing wrong with striving to be the best at your craft or wanting to have the best things, but I have to say, Instagram often makes us forget what we have, how hard we've worked, and how amazing our relationships are.

For example, I have no desire to get married. I saw this girl get engaged on Instagram and all of a sudden, my insecurities skyrocketed. Why? My gratitude levels weren't allowing me to see the things in my life that I do have and suddenly, I felt like I needed something that I didn't even want.
Fasting has allowed me to be grateful for the things right in front of me. It has allowed me to experience what it is like to be without for 24 hours. That within itself is something to be grateful for. I can eat again in 24 hours. There are thousands of families that are starving who do not have that option.
Fasting has helped me cleanse my mind and soul from everyday gripe and grumble.
Gratitude should live in everything we do. When I consider the water crisis in Flint, I'm grateful for clean running water. When I become troubled by the thousands of children waiting in foster care, I'm grateful for a mother who is alive and well. When I reflect on having the option to eat or not eat, I'm simply grateful.
Self-Discipline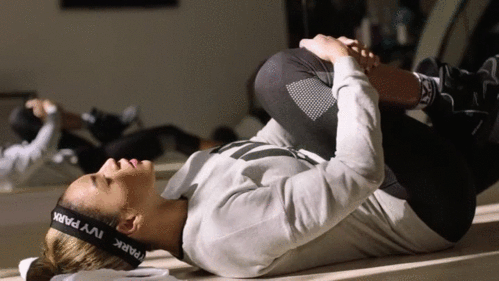 Throughout my 24-hour fast, I have to continuously remind myself not to eat. Eating, like other desires, is instinctual. Meaning, we do it frivolously because it's there, it's always going to be there, we assume. We eat without thinking twice.

The act of fasting whether you choose to leave food or any other desire behind involves suppressing your cravings. Suppressing your desires promotes self-control and most importantly self-discipline. If you can handle not eating for a day, you can increase your likelihood to say "no" in any other situation. You put the decision-making process back in your control. When you have to say "no" to something that you're used to doing, you will be more inclined to stop and think about everyday decisions you make.
Devotion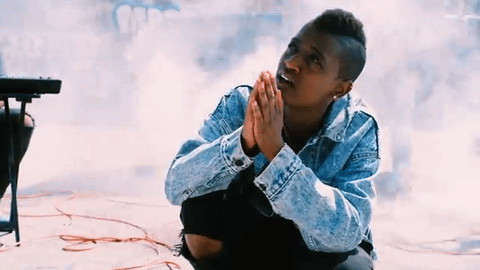 My favorite part of the fast is recommitting myself, spiritually. I have practiced and followed Christian doctrine for most of my life, but I find that recommitment can work in any religion or faith. I usually take these 24 hours to pray. I pray for the things I want, the places I want to go, and the people I want in my circle. I also pray to control my appetite and any intense feelings of desire. I commit to mindfulness, being kind, and I commit to choosing love first, no matter what the situation may be.

One of the reasons why I delete all of my social media apps from my phone before my fast is to remove negative opinions that actively work against what I am trying to accomplish. I stay away from dark television shows, excessive profanity, and any temptation. I get the most out of my fast from my 24-hour devotion.
It is the most impactful way to realign yourself with your purpose.
There are many benefits to making spiritual sacrifices. After my fast, I found myself more focused, dedicated, and committed to my purpose. By relinquishing one or more of your everyday needs for 24 hours, you begin to view life through a different lens. Hopefully, that lens helps to see you through your purpose and change the way you interact with people on a daily basis.
Disclaimer: While I would encourage anyone to take on the challenge, I do not recommend a no food fast for people who are ill or traveling. It is important to pay attention to your body. The fast is generally going to test your limits, but it is important not to do anything that will put your health and well-being at risk.
Featured image by Getty Images
Everyone has that one friend that just can't seem to catch a break.
Financially, she's always broke or can't keep a job. Romantically, she keeps attracting the same subpar men resulting in old patterns that do not work themselves out. Emotionally, she's a mess and seems to enjoy indulging in her misery. Or maybe it's a combination of all three. Bottom line: if it's not one thing, it's another.
To be honest, we all have been "that friend" at some point in our lives. For some of us, you are "that friend" right now in this very moment.
Although some things are truly out of our control, it is important to take a good look at the chaos we cause in our own lives. As much as we would like to believe things are totally unmanageable, most of our outcomes are directly related to the decisions we make everyday. Bad seasons can be tough to get through, but by taking note of our daily thoughts, examining our truths, and setting goals, we can liberate ourselves from a messy life.
No More Negative Self-Talk
Everyone needs a little kick in the butt sometimes to get motivated, but excessive self-criticism can potentially do the opposite. Words are powerful. Words shape our society. They give definition to people, places, and things, and, on a personal level, mold our perceptions. When we continuously speak or think negatively about ourselves and our environment, we give shape to a dark world.
Have you ever went to dinner with a friend that complained about everything? How were you feeling after the dinner was over? Weary maybe? If we feel burned out after having one dinner with our complainer friend, just imagine what we are doing to our minds with our own 24-hour negative self-talk. If all of our beliefs are viewed under a negative lens, we are less likely to feel motivated.
By shaping a more positive outlook on our lives, our bodies, and our relationships, we are more likely to operate from a place of love and well being.
There are several ways to address our negative self-talk. We should always view the glass as "half full" and be intentionally optimistic. When thinking about our problems, we should always try to find something good, beautiful, or something to be grateful for. Pick the problem apart and keep repeating that one thing to be grateful for. The more we repeat it, the smaller our problem becomes, and the easier it is to tackle.
Be still. Sometimes we need the opportunity to reset our minds to address our issues and avoid negative self-talk. Our thoughts and emotions play off of each other. Being still can mean meditating or redirecting our thoughts to something actionable. By being impulsive, we run the risk of digging ourselves into a deeper hole. Our emotions tend to heighten the obstacles we face. If we are patient and take time to get passed our initial emotions, we will be able to go into decision-making with a clear mind. Nothing is as bad as it seems.
Be Honest with Yourself
Being brutally honest with ourselves can be challenging. Sometimes we don't want to look in the mirror and take ownership of our chaos. We play the blame game because it gives us an excuse and a crutch. It can be painful to look at our circumstances and take responsibility for our mess, but we have to be accountable for our own decisions. No one is responsible for our wellbeing but us.
If we continue to wait for someone else to own up to their mistakes, put us on, or do the work for us we will never be able to repair our chaotic lives.
Many people settle for mediocrity. They say, "that's just who I am" instead of being honest about their mess and making an effort to evolve. A good way to start the process of being honest with ourselves is to create a list of life grievances. This can include relationships we want to repair, financial resolutions, and even habits we want to quit. Next to our grievance list we should write a list of what we can do today, right now. If we think too far in the future, we will get overwhelmed. Only think about today. What can we do today as the first step to addressing our issues? Revisit the list everyday. The only way to begin is with honesty.
Self-Discipline Is Self-Love
Will Smith recently taught us on Instagram, "Self-discipline is self-love." Sometimes we can find ourselves in problematic situations because we lack the motivation, we aren't willing to make sacrifices, or we are just plain lazy. We are undeniably an instant results-focused society.
The reality is long-term hard work is what yields greatness.
We have to put in the work to look great, feel great, have money, love our careers, and find love. We also have to realize that we may have to kiss a few frogs and hear a few "no's" in the process. Nothing happens overnight. When we decide to be unmoved and we refuse to quit, we are telling ourselves that we are worth it.
Pulling ourselves out of chaos is not impossible. A little self-love and discipline can take us a long way. If we stop complaining about the things we dislike about our lives, and start putting action plans together and embracing the things that we do, we can build the confidence to move forward and build a happier and healthier lifestyle.
Featured image by Shutterstock
It is tough to fight the feelings of loneliness as your coworker receives flowers from her soon-to-be husband. You sit there pretending to be excited for her while eating your second chocolate chip cookie of the day. Their engagement photos featuring their small Yorkie are perfectly angled on her desk just for you to roll your eyes every time you walk by.
Lowkey, you want exactly what she has. Happiness is the main theme of her life. It is something you have always wanted, and at times you've felt like a life like hers would bring just that. Happiness.
These anxious feelings often arise during the month of February.
We are women who spend tireless hours trying to please everyone, taking care of everything, and still find ourselves lonely on the day that is dedicated to romance and love. It's easy to feel like you are the only one who hasn't found "the one." In reality, there are countless women who spend Valentine's Day alone, who don't have perfect relationships, and like you, gauge their self worth by the length of their last relationship.
The truth is, this day does not define your self worth.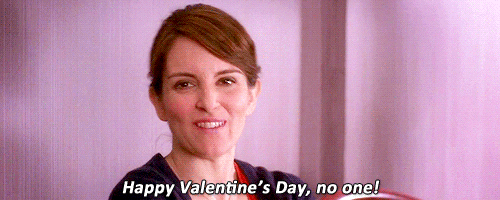 media.giphy.com
I have come a long way from the days of feeling jealous of the next person. I have spent many Valentine's Days alone, and learned so much about who I am and what fuels me. For many years I felt nervous, worried, and anxious about what it meant to spend Valentine's Day alone. Initially, it was painful. It was uncomfortable, and I spent very dark days figuring out how to love myself. Thankfully, over the years, I found the strength I needed to get through Valentine's Day without a single tear or anxious breathe.
By following these four key principles, I began feeling empowered in my single life. Especially on Valentine's Day.
Know Your Worth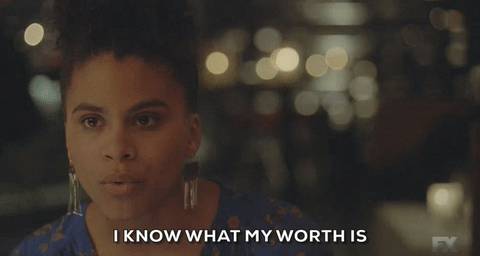 media2.giphy.com
Dig deep within yourself. Find out what you're good at. Find out what you're bad at. Be honest with yourself, and get acquainted with your worth. If you take the one thing you are good at and maximize on it, you will gain all the confidence you need to feel worthy. You will love what you have to offer the world, and begin to feel valuable and priceless.
Invest In Yourself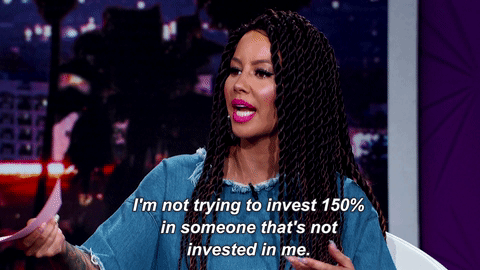 img.allw.mn
Find out what you don't like about yourself and change it. I invested in figuring out who I was through reading, studying other people, and my own relationships. I found out what I didn't like about myself. I identified my triggers, and I told myself to have a seat. Sometimes you have to kick yourself in the butt. It can be painful to point the finger at yourself, but sometimes it is necessary. Take responsibility for the things you do to create chaos in your life. Love yourself enough to say you want to make a change.
Investing in yourself also looks like actively supporting your own goals and desires. I have put every single dollar I earn back into my writing career in order to take it to the next level. My success has allowed me to build my confidence in being single. If you are preoccupied achieving your own goals and being a boss, then you are less likely to have time to feel sorry for yourself. You're already winning.
Stop Looking For Approval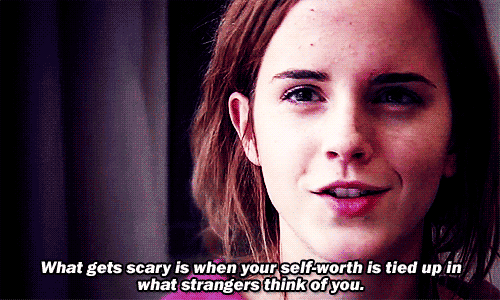 cdn.playbuzz.com
This is one of the hardest but most important principles of self love. It is difficult to "keep up with the Joneses." You will never win. There will always be a new iPhone, a new Chanel bag, a new Jordan release, etc. How can you keep up? You can't. One important factor in finding love within is to stop looking for praise from others. Instead, start looking for self approval. Evaluate your choices. Are you doing something to reward yourself? Or are your actions based on approval from others? Once we stop looking for approval from others, we can start looking for approval within ourselves. I promise it is so much more satisfying. Keeping up with those Joneses can wear you out!
Find Your Support System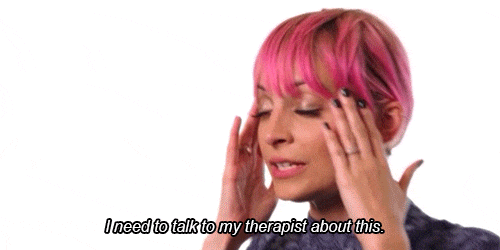 assets.rbl.ms
Find a mentor. No, I don't mean your homegirl that you can just gossip with, I mean someone you trust. Someone that you can tell your deepest fears and your greatest accomplishments to. They should always have good intentions and they should always be unbiased. The way you can determine if someone is a good mentor is if you feel completely comfortable telling them anything. No filter, no shade. We all have questions that we need answers to. Finding a support system can help you sort out some of your inner issues, even if you just need someone to hear you out.
Many times we push ourselves into relationships because we are scared of being alone, but if you aren't comfortable in your own skin, then you need to put a pause on your love life. How can you know what you want out of a relationship if you are not comfortable with yourself?
This Valentine's Day, whether you have a significant other or not, I want you to focus on loving yourself. Put down the cookies, listen to your heart's desires, be good to those around you, put your best foot forward, and do the work for yourself.
Featured image by Getty Images