No one pleases me like I do.
---
Although I've long since graduated from the younger years of strictly relying on my fingers (or a pillow) for self-pleasure, I have always been an advocate for the benefits of masturbation and encouraging women to get to know their bodies. What turns them on, what doesn't. What causes that sharp inhale when you feel pressure on just the right spot. That tingle that curls your toes and prompts you to arch.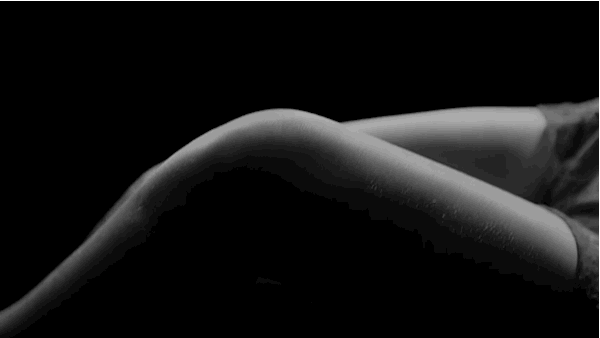 There aren't a whole lot of things on this planet that feel as good as clitoral stimulation. That bundle of thousands of nerve endings is the key to unlocking most women's orgasms, but often gets ignored, especially when penetration enters the picture and entices you to let him come in to play. Literally.

It's easy to forget the promise the pads of your fingertips against your clit provides when you've learned what a d*ck can do to you.
I succumbed to that lifestyle and somewhere down the line, I forgot that small act of self-love I discovered in masturbation and began to treat it like a chore, or an action performed out of desperation in between dick appointments with bae. I forgot how to honor prioritizing my pleasure.
Maybe it was partially due to boredom. I had a vibrator, but it was a step up from a Bullet vibrator, had six speeds, but in the grand scheme of things, I would push masturbation to the back of my mind. I valued the personal connection of sexual intimacy, which isn't a bad thing, I just forgot how to balance and do both.
That was, until my self-pleasure game was reenergized. Enter, my new favorite sex toy: the Magic Massager.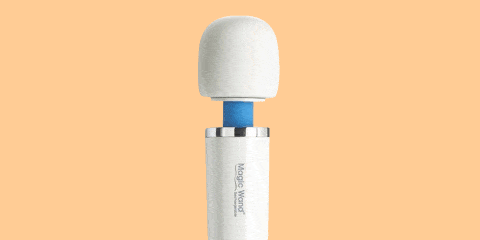 Cosmopolitan
I'm thoroughly convinced that it's literally the best vibrator to ever be created.

I didn't believe the sales rep behind the counter as I eyed my options at the nearby Starship one rainy Friday night. Initially, I wanted something cute, petite, and purple that was USB rechargeable. She shook her head and suggested getting the one by Adam & Eve or any wand that requires an outlet to work – those were the most powerful. I had seen them in porn, mostly BDSM videos, and the pleasure it seemed to evoke looked so intoxicating – eyes rolling to the back of your head, squirt-inducing orgasmic convulsions – but I wondered how much of it was an illusion. The cashier swore that she hadn't picked up any of her other toys since – that's how magical the wand was.
And she wasn't lying.
It packs power like no other vibrator I've ever experienced before. And though bulky in size, the intense pleasure it elicits is well worth the effort to plug it into an outlet and go to town on your p*ssy. With its head at my entrance, I can barely keep my eyes open – it feels that damn good. And then, almost instantly, I'm there. Riding that wave of the sometimes-evasive orgasm that seems to find me every single time with that wand. Sometimes I even get multiples. If I can take it. It's absolute magic in that way.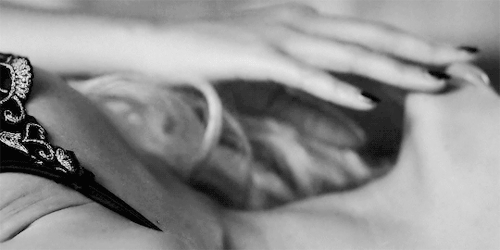 The first time I used it during sex, my partner had it pressed up against me with my legs positioned in spread eagle. He held me down with a firm hand on my belly and I writhed on the vibrator with fervor, like it was an itch I was trying to scratch. In a way, it was. The combination of him holding me so that I wouldn't run and turning the speed up a notch had me arriving in no time at all.
I couldn't even catch my breath before he was calling me to give him another one. My clit was so sensitive, I could barely bite back my cries. I was an ocean by the time he entered me and, of course, the Magic Wand stayed along for the ride as he thrust within me. I clenched around him with every wave that washed over me. It made for the most electrifying, intoxicating lovemaking session we've ever had.
I thought it'd lose its power if penetration was taken out of the picture, but I was pleasantly surprised at how much the wand fulfils me independently of anyone. Through it and its steady pulse, I was reminded of how much I loved masturbation, how much I missed self-pleasure, and how much I love getting myself off. No man necessary. Although, it's even better if you do.
Looking to upgrade the way you do self-pleasure, or to add to your collection? Check out some of our editor-approved favorite vibrators below.
1

.

Adam & Eve Magic Massager
Shop The Adam & Eve Magic Massager, $54.95; AMAZON
Do you partake in self-pleasure? What's your favorite way to indulge lately?