Fontaine Felisha Foxworth
Fontaine Felisha Foxworth is a writer and creative entrepreneur from Brooklyn New York. She is currently on the West Coast working on creating a TV Pilot called "Finding Fontaine", that details the nomadic journey of her life so far. Keep up with her shenanigans @famoustaine on IG.
It can be said that aligning and opening your chakras is the key to finding inner peace, ultimate happiness, and eventual enlightenment. Chakras are energetic focal points in the human body that are used in an array of meditation techniques in the esoteric traditions of Indian religions and used in holistic healing and modern, new age thought and psychology. With aligned and tuned chakras, you can experience the world energetically, as we as divine beings were meant too.
You can understand the chakras as circular spinning vortexes that work with 7 different energy compartments that center up and down your body. These energetic centers through which life force flows are an integral part of how we process emotions, vibrational frequencies, and higher consciousness.
A closed chakra can lead to creative, spiritual, emotional, and energetic blockages, as well as physically manifested illnesses. The 7 chakra centers in your body start at the base of your spine and work all the way up to the top of your head. A healthy, well-adjusted human being has exactly the right amount of energy moving through every part of their body, mind, and spirit.
In order to transform your life, you must balance, open, and heal each of your 7 chakras.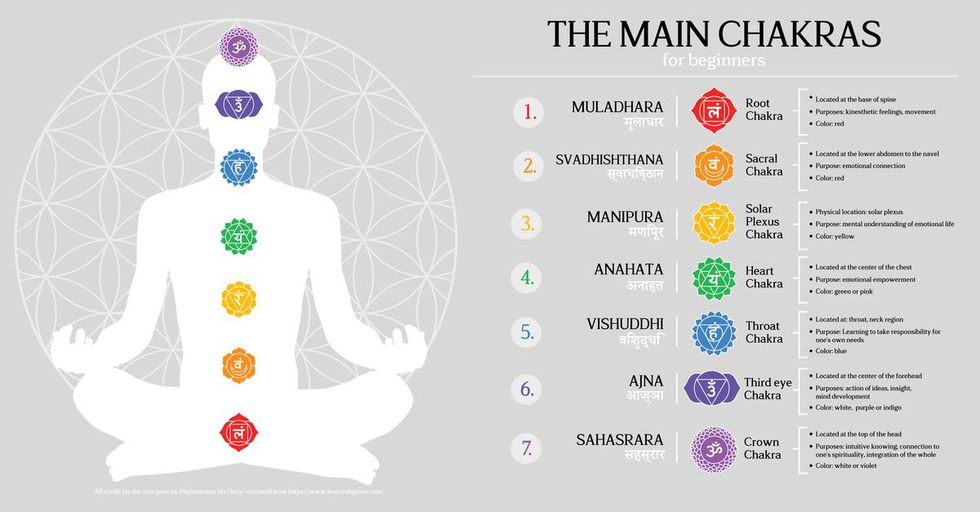 Shutterstock
To open your chakras, you must acknowledge that you are aware of their energies. Partaking in grounding exercises, such as yoga, swimming, or simply walking in nature, as you visualize each chakra can help you become more aware of their presence. Meditation and visualization is another way in which you can open your chakras. Focusing on the colors of each chakra can also help you realize the energies.

To heal your chakras, you can use elements such as crystals and incense aromatherapy, along with your meditation and visualization techniques to open them. Using affirmations can also help heal and cleanse your chakras. Using tarot cards, might help you locate what chakra needs the most aid. You can also simply get a lot of natural sunlight, and monitor the types of foods you eat. Drink herbaceous teas, such as chamomile and sage tea to soothe the chakras. To balance and tune your chakras, you can use Meditative Music and Healing Sounds with a certain amount of frequency in hertz in alignment with Pranayama Breathing techniques.
Now that you have some resources on how to open, heal, and balance your chakras, read through the following list of where each chakra is found, how they function, and how you may be affected if any of your chakras are closed or wounded.
1

.

ROOT CHAKRA (RED)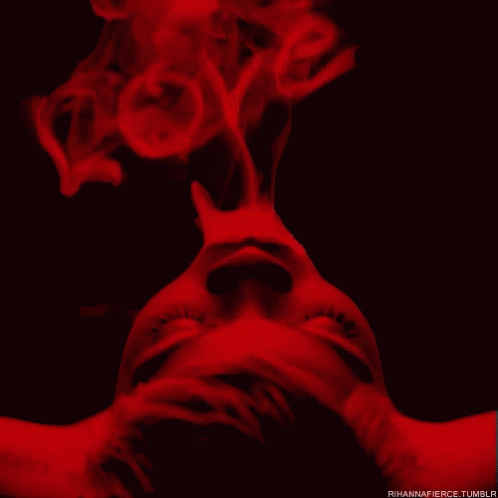 The root chakra or the 1st Chakra is placed at the base of your spinal cord, or your lower vertebrae, and behind your pelvic area.
The energy that it works with is of the earth, so it deals with feeling physically grounding and connecting to all things energetically. It affects our sense of security, survival, courage, natural instincts, and making sure that our basic needs of, food, water, shelter, and self-preservation is intact.
Someone who does not care for either of these things most likely has a weakly activated root chakra. With this chakra balanced, opened, and healed, one can better maintain financial security and the ability to smoothly manifest desires in a very physical way.
With this chakra closed, one might have issues with utilizing common sense, the ability to get grounded when under pressure, or have the bad habit of lashing out and not controlling their thoughts, feelings, impulses, anger, fears, and emotions.
Affirmation: "I am a divine being of light, and I am peaceful, protected and secure."
2

.

SACRAL CHAKRA (ORANGE)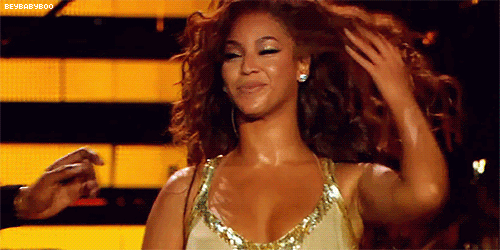 The Sacral Chakra, or the 2nd Chakra, is placed a few inches below the navel, centering your lower belly. Its energy extends to genital area, at the level of ovaries for women and the testicles for men.
It deals with the physical and psychological energy of our emotional state. It is associated with our feelings, sexuality, creativity, fantasies, passions, and sensual pleasures. Because of this, a balanced and open Sacral Chakra controls the connection of our inner to outer worlds. Because this chakra is linked to our pleasures, it governs the interactions of our human senses of hearing, taste, touch, and sight. It has everything to do with how we "feel" or experience the world around us or, as well as how we express our reactions to all kinds of pleasures. If the Sacral Chakra is out of whack, our overall sense of well-being and contentment can be affected.
Someone with a tainted, jaded, or addictive relationship to sex, or affinity for pleasurable fetishes for instance will likely have an agitated Sacral Chakra.
Affirmation:"I am radiant, beautiful and strong and enjoy a healthy and passionate life."
3

.

SOLAR PLEXUS (YELLOW)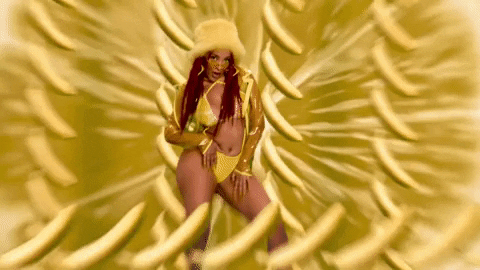 The solar plexus chakra, or the 3rd chakra, is placed on the belly, behind your navel, where your diaphragm lies.
It is connected to your gastric and pancreatic health, and is also known as the "Power Chakra"; it deals with your ability to assert your personal will and desire to make things happen in your life. How you react to your external circumstances has a lot to do with this Chakra. The psychological and behavioral functions of your intellect, formation of ideas, thoughts, plans, goals, intentions, and personal willpower is driven by this chakra. It affects your confidence, self-esteem, and how you self-actualize your skills and abilities. This is where you get the energy and motivation to make something of yourself.
Someone who is chronically depressed and stagnant in their lives, or is lazy and unable to take any accountability for their circumstances, likely suffers from a closed or wounded solar plexus.
Affirmation: "I am positively empowered and successful in all my ventures."
4

.

HEART CHAKRA (GREEN)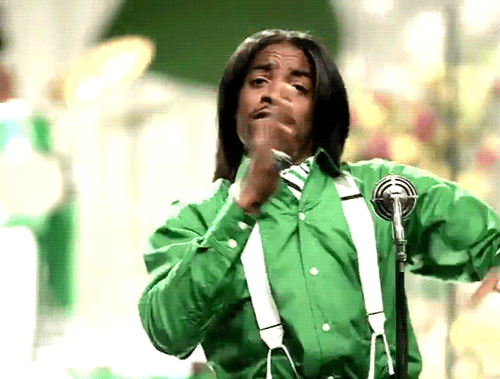 The Heart Chakra, or the 4th Chakra, is located right over the center of your chest where you feel your heart beating.
The heart chakra is the source of where any personal and spiritual transformation begins. It is biologically linked to the lungs, the cardiac system, and the Thymus gland, which produces and regulates hormones. It deals with the love you have for yourself and others, compassion, empathy, forgiveness, acceptance, change, inner peace, grieving, discernment, awareness, and insights. It governs your ability to feel connected and harmonious within yourself, with others, as well as how you can appreciate and internalize external beauty and gratitude for life itself.
Someone with a blockage in their heart chakra might struggle with jealousy, envy, hate, anger, ego, addiction, and codependency.
Affirmation: "Love is the answer to everything in life, and I give and receive love effortlessly and unconditionally."
5

.

THROAT CHAKRA (BLUE TURQUOISE)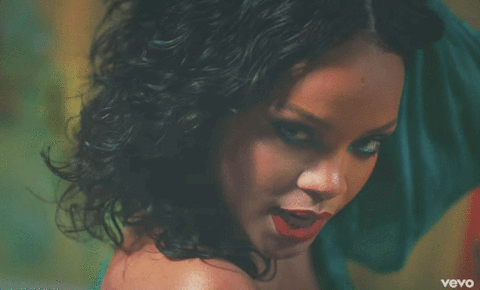 Giphy
The Throat Chakra, or the 5th Chakra, is located over your throat at the center of your neck.
It is associated with the psychological and biological functions of expressing yourself through speech and communication. It deals with the transpiration of vibrations through sound and tone. It governs your ability to express yourself through verbal and nonverbal communication, both internally and externally, speaking up for yourself, walking in your truth, articulating your needs, wants, desires, and boundaries, vocalizing your ideas, and creativity, and the ability to have tact and discernment of appropriate timing in conversation.
Someone who has a poor sense of humor lacks, the ability to think before they speak, has a problem with fibbing, perceived as being a "know-it-all", talking too much or gossiping, is tone-deaf, overly sarcastic or disrespectful, unable to express and project self-expression through creativity, might have a closed or wounded throat chakra.
Affirmation: "My thoughts are positive, and I always express myself truthfully and clearly."
6

.

THIRD EYE CHAKRA (BLUE)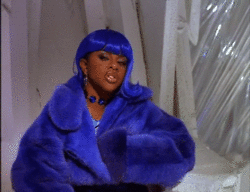 Giphy
The Third Eye Chakra is located in the center of your forehead, in between your eyebrows.
It acts as the center for your intuition and foresight. It processes knowledge and understanding that cannot be physically seen with the naked eye. It is responsible for phenomenons, such as "deja vu", and our ability to see "movies" or visual descriptions in our heads when we read books, or are being told stories. It is where our imagination and ability to visualize and dream stems from. It is biologically linked to the Pineal gland, which is in charge of regulating biorhythms, such as our sleeping patterns and REM cycles. It helps us project our multi-dimensional perceptions. It allows us to tap into our innate psychic abilities. When your third eye is completely open to the max, you might feel your forehead itching.
Someone who has a blockage in their third eye chakra might struggle with being unable to see beyond their problems and understand the "bigger picture", be stuck within their own delusions and fantasies, unable to connect with their spirit guides, or resonate with anything of a spiritual, or "unseen" nature.
Affirmation:"I am tuned into the divine universal wisdom and always understand the true meaning of life situations."
7

.

CROWN CHAKRA (PURPLE)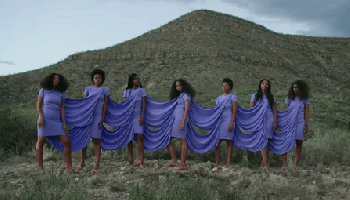 Giphy
The Crown Chakra is located right on the top of your head.
This chakra is associated with connection to higher states of consciousness, wisdom, and integrating your higher self into your physical body. It is the last chakra that is activated and aligned after what is called a "Kundalini Rising"; which is divine source energy that rises through the Root Chakra all the way up to your Crown Chakra. Once this process is complete, a human being can experience spiritual ascension, where the consciousness is elevated to a higher dimension, or in other words, this is the process of enlightenment.
A completely activated Crown chakra will give you access to an understanding of universal truths versus humanity's illusions, euphoric bliss, empathic connections, the ability to enter the vibration of the "I Am Presence", the understanding of Oneness and Collective consciousness, as well as the power to manifest through lack and limit. Someone with a blocked or wounded Crown chakra might feel that the world might be out to get them, will be unable to co-create their reality, and will be stuck within the limits of 3D vibration.
Affirmation:"I am complete and one with the divine energy."
Featured image by Shutterstock

Want more stories like this? Sign up for our newsletter here to receive our latest articles and news straight to your inbox.
Originally published April 29, 2018
Since the natural hair movement dashed on the scene, WOC everywhere stood in reclamation of their natural tresses. Learning to care for and love natural hair became a pilgrimage to embracing natural beauty in a society where that reflection is often not mirrored in mainstream culture.
Along the way, a glorified breakdown of hair texture became an encyclopedia for figuring out where your curl pattern fit. Like anything in Western society, the idea of what type of hair texture was more favorable than others started great debates. Though diversity in natural hair is more represented in today's social media climate, there still seems to be a quieted trend of underrepresenting the natural hair characteristics that are "least favorable" by collective admission and vocalized acknowledgement of the internalized pain this causes.
Today, as the natural hair movement has spread into blogging and Instagram, there is still a happy-go-lucky energy that ignores the lesser represented hair types and characteristics.
My personal testimony began as the natural hair movement exploded in our culture. YouTube gurus popped up left and right. Unfortunately, the forerunners of this movement had hair that looked unbelievably easy to manage. Finger detangling, washing hair without separating it in quadrants, and doing the quick wash and go with defined curls that seem cemented in time, are not things that every woman with natural hair can easily do. Yet, for a long while, that was the only type of hair texture you would see online.
I did not see many reflections of mixed 4B/4C, thin, coily, kinky, or Z patterned hair, and the process one would go through to wash, deep condition, and style. When I would happen to see a more fitting hair type tutorial, it would always be about how to stretch the hair and how to define a curl. The videos that I needed to see of women with thin strands and low volume seemed nonexistent.
I personally remember stressing over where the videos were of women with hair like mine. I used to think that I wouldn't see any of those videos because nobody wants this hair. I knew that my hair couldn't and wouldn't do the things that the softer, looser, longer, and curlier textured hair types could. For a long time, I felt left out and lost as I learned how to care for my own natural hair, after years of succumbing to the "creamy crack".
I knew I am not the only one feeling slighted by what the natural hair movement has become, so I reached out to some other women who have a lot to say.
*Responses have been edited and condensed for clarity.
Kayla is a wardrobe stylist hailing from New Jersey, and she recently did the big chop for the second time.
"In 2014, I wanted to go natural. I did the big chop. I felt like my hair wasn't as pretty as the natural girls on social media, or my friends. I wore my hair out for a short time, and I put braids in and wore other protective styles. In 2017, I cut my hair back down. I went as low as a pixie cut this time and then I relaxed it. I wore my relaxed hair proud and boldly because I felt like it looked better than my natural short coily cut.
"Two weeks ago, I decided to embrace my natural hair fully this time and not backpedal. I cut the perm out of my hair after letting it grow out for five months. I'm now back down to my short coily cut. I feel completely naked when I wear my short hair, I can't hide under the perms, wigs or braids anymore. I've decided to embrace my hair and I finally understand that I'll never be the natural girl with the big curly fro."
Ayana is a model from New York City, and she broke down why the natural hair movement is misleading.
"In all honesty, we [in the 4b to Z patterned community] are so underrepresented and it's honestly misleading to those looking to join the natural hair movement. These images of looser textures have somehow become the face of our movement, when I know I never casted my vote!
"My beef is not with women with these textures, but with those spreading the propaganda and appeasing to this European standard of Black beauty. It's continuously holding us back from seeking and flourishing in self-love.
"Think about it, young black girls who are very impressionable see these images and still think that this is what it means to be natural, and this is the "look" I must have to be "presentable" and socially acceptable with my natural hair. Sound familiar? It definitely should, because this is the same idea and rhetoric behind relaxers; aside from the ignorant rhetoric about natural hair maintenance.
"It honestly kills me that people think being natural is just about hair! It's more than that! It's about embracing your true self! Appreciating what God has given you! Accepting your honest self and vowing to never let that truth slip away! This movement is about identity and standing firm in that beauty comes in all shapes, sizes, and TEXTURES! If we're gonna keep momentum going, it's time to be inclusive of all textures! From loose to kinky, soft to coarse, curls to waves, kinks to coils!
"My journey hasn't been easy and honestly, I'm still on it! You know the Black woman is one of the most disadvantaged groups in the world. Now tag on dark skin or 'nappy headed' and look, we've got more setbacks. With that being said, if we're going to do this, and if we're going to be in this, let's do it together and get it right! From my naps to yours."
Coral Foxworth @FXWRK
Coral Foxworth aka FXWRK, is an up-and-coming underground electronic producer and DJ from Brooklyn, NY. She had some profound truths to share about black hair and identity.
"I have 4C hair. But not the thick, long, dense kind. Not the 4C that does enormous puffs or juicy twist outs that hang and shine. Mine is short. Naturally thin. Highly porous and cottony. No curls unless I rake gel through it, or put rollers in. Too thin to hang, shrinks up and tangles badly when loose, but starts to lock if I leave it bound too long. It breaks so easily, not because it's unhealthy... it's just naturally fragile and knotty.
"I've been natural since 2010, and my hair is six inches long. It doesn't grow fast and never has.
"It's genetic. Coming home and falling asleep with loose hair or without a scarf on even ONCE can mean noticeable, irreversible damage from breakage...or tangling so bad I'm forced to spend four hours undoing it strand by strand. Most people without this hair type really don't understand.

"The natural hair movement initially gave me the strength to transition. It was about self-love and reclaiming the glory of something I'd been conditioned to hate. A few years into it, I started to feel the movement had changed a lot. It had become extremely commercialized and 'curl' focused. I found myself looking at famous YouTubers and bloggers with type 3 curls, and long, thick type 4 hair. It seriously seemed like NO popular vloggers had hair like mine. I won't lie; I got sucked in, and found myself coveting other woman's tresses, wondering if I used this cream or that method, that I could get their look and manageability.
"I would cringe with envy when I saw 'hair growth' videos celebrating six inches in one year, or styling tutorials for the many looks I can never achieve. Millions of girls have my kind of 4C. I hope the 'movement' changes to reflect our beauty back to us. Now I look for low manipulation YouTubers and ponder freeform locs because I'm tired of feeling like I HAVE to constantly soften, stretch, detangle and baby this stuff on my scalp.
"Is it really necessary, or is this a social construction the black community hasn't confronted yet? Is our hair really so unkempt in its truly natural shrunk state? Are breakage and knots inherently bad? Can we love our hair as is and not use styling as a way to avoid inner work?"
Featured image via Coral Foxworth
Originally published on July 5, 2018
If there is one thing that we all have in common, it would most definitely be the desire to be financially secure and self-sufficient. We all have our ways of making a living, putting food on the table, and keeping a roof over our heads. This read will help you use the strengths of your astrological traits to attain financial abundance, as well as reveal the astrological weaknesses that may be blocking you from securing the bag. A commonality amongst all of the signs is the power of letting go.
Click through the gallery below to learn more about what your zodiac traits say about your financial well-being.
Aries
Aries, you are one of the most aggressive and fiery signs in the whole zodiac. This makes you very determined and full of passionate energy, however, this same characteristic may leave you feeling defeated, stagnant, or lost when initial plans don't work out. Learn to jump over the hurdles without damaging too much of your spirit in the landing. Learn how to cut your losses and spare the intense feeling of failing. Channel this energy into playing the game by finessing and honing your skills and talents all the way to the top spot. In order to secure the bag, you must be able to come back from a fall with grace.
Get Money Tip: Shameless self-promotion will get your foot in the door. Let the finesse games begin!
Taurus
Taureans are one of the most dependable and stable signs in deck. People with a Taurus Sun tend to be self-sufficient. The problem with Taureans is once they are stuck in a rut, it is hard to get out due to a stubborn nature. Taureans tend to have larger than life ideas that they become fully emotionally connected to. In order to secure the bag, we need to maximize our organizational skills and learn how to speed up our decision-making processes in a grounded way. Don't let the bag pass you by because of indecisiveness. Pick a plan and stick to it while going with the flow and allowing new opportunities to take you on divine detours.
Get Money Tip: Start putting money aside every week. Don't dip in it and don't dodge it. You don't even have to be sure exactly what you're saving money for, but when you need it for something, you will be thankful you stashed up.
Gemini
Geminis are known for having the gift of gab, but what comes along with that package is the tendency to talk down on one's own self. Because of the double-sided nature of the Gemini, sometimes it's easy to go through extremes of "feeling yourself" and "feeling down in the dumps". When it comes to self-sufficiency, learn how to balance your own expectations for financial success. Don't set the bar so high that you can't reach it. Work with what you got and don't tie yourself to a luxurious ideal of what you want to be. Trust the process, and trust that you are enough to get you there.
Get Money Tip: Nothing is wrong with a little money motivation. Start your day out with positive affirmations surrounding financial goals.
Cancer
Cancers are one of the most emotionally motivated and intuitive signs of the zodiac. There is not much you do without the input of how you are feeling about the given situation. Therefore, you will never find fulfilling financial abundance if you are not emotionally inspired by your work. The best way to secure your bag is to be dedicated to something that you look forward to waking up in the morning and doing. Involve yourself in something that makes you feel nostalgic. The abundance will come if you follow your heart and release the heartache of doing something that you know is not for you.
Get Money Tip: Take a minute to write down what you are passionate about, then figure out how you can monetize the most bankable desire.
Leo
Leos are natural-born leaders, which makes them great entrepreneurs and self-made visionaries. They often do well in supervisory positions. The downside is that the Leo nature can also be a very opinionated one. In order to secure the bag, consider letting your guard down in order to let other people use their expertise to enrich whatever it is you have going on. There is power in numbers, so learn to balance your leadership skills with your teamwork skills. The dream works when the team works. Release your desire to do things only on your own terms to maximize that lion heart of yours.
Get Money Tip: Take a step back to take three steps forward. Survey where your strengths and weaknesses are, and don't be afraid to enlist a comrade.
Virgo
Virgos are absolute go-getters and work hard to get what they want. It's very hard for a Virgo to take "no" for an answer, and this is one of the reasons why they always deliver. Punctuality and taking advice from others on the other hand is something that the Virgo spirit might have a hard time with. Allow yourself to be open to criticism and be able to recognize your mistakes and bad habits. Sometimes your free-spirited nature disallows you to take what you dish out. Let nature take its course in any financial venture you are tackling. Learn through trial and error, and don't be afraid to master your craft by getting your hands dirty.
Get Money Tip: Get feedback on whatever it is you do. If you offer a service or sell a product, ask customers to give reviews. If you are a creator, ask for honest opinions. Use this information to better understand how you can grow and become even better at what you do.
Libra
Libras like to be sound in mind and make weighted decisions. You are the master of analyzing your pros and cons. This makes you a responsible person when it comes to money. At the same time, Libras are caught between the reasonable mind and intuition. Therefore, if both of these things are not balanced and in alignment, you may find yourself feeling blocked and unable to manifest abundance. Don't be afraid to reinvent yourself if you hit a wall. Listen to your inner voice and then make your strategic moves.
Get Money Tip: Meditation may help you get through whatever obstacle you find yourself at when it comes to securing the bag. Take the time to place your situation into perspective, and go from there.
Scorpio
Due to your passionate, creative and spiritual nature, you tend to be the sign that is most sensitive about your shit! You create mostly from inspiration and your work reflects your innermost truth or personal values. You don't skimp on what you present to the world, especially if you are an artist. Sticking to your values will help you manifest abundance, but be very wary of the company you keep. You likely have a bunch of people who want to be in the mix, but don't allow bad company to poison your sacred gifts to the world.
Get Money Tip: Keep your professional circle small. Too many hands in the pot will spoil the soup. Make sure your environment is clear of bad energy to maximize your creative or technical process.
Sagittarius
Sagittarius signs are characteristically intense both physically and emotionally. This trait makes you a workhorse and one of the most driven signs. Your reputation is of the utmost importance to you, especially when it comes to your business. When shit hits the fan, however, you may tend to fall hard. When things go awry, do your best to be sound in mind. Instead of jumping back into the chaos, take a moment to reset and revitalize. Don't be afraid to retrace your steps and be practical about how to salvage any collateral damage. Once you move from a place of clarity, watch the money pile in.
Get Money Tip: If you've invested in something that you can intuitively see might not be going well, cut your losses, and resolve any existing financial binds. Regenerate your funds and find a new angle or route altogether.
Capricorn
Due to the very practical and organized nature of the Capricorn, you usually have each dollar calculated down to the cent. You are also a boss when it comes to your finances and your business acumen and can't nobody get nothing pass you! At the same time, your GOAT nature keeps you glued to the same script! Be willing to add a little fun and spontaneity into your mode of money-making. You might be able to work a structured job, but your heart is calling out for you to put some time into something you are passionate about. Don't be afraid to add a splash of color in your money-making palette.
Get Money Tip: If you have a hobby or a passion that you are great at, you should think about making a way to earn some extra cash by doing what you love. More importantly, this might fill a void that you might have been missing.
Aquarius
Aquarians are creative and imaginative by nature. They have big hearts and often find themselves working to help people in a very hands-on or philanthropic way. You are always more than happy to pitch in and offer your support in whatever way you you can. This trait makes you reliable and a strong asset to the team. At the same time, you have been known to be taken advantage of because you often don't know when to let a non-satisfactory job or position go. In order to secure the bag, make sure that you are getting back what you put in. Don't be afraid to speak your piece and set any wrongdoings straight. If the people around you respect you, they will respect your courage and honesty. If the people around you are disingenuous, you will gain more in the loss of that company than you would sticking around.
Get Money Tip: If your work environment is not your cup of tea, make money moves to relieve yourself and find a better opportunity. If you feel that your work is worth the fight, then make sure you are compensated for your worth.
Pisces
Pisces, you tend to be more on the creative and whimsical side, which gives you the benefit of being multi-talented and being interested in many different things. If you are outgoing, you tend to be good with people and your energy is very appealing in crowds. The problem you might face is buckling down and committing to doing just one thing. This trait might leave you financially living on the edge so-to-speak. If you can find something stable that feeds your creative nature, you will be able to supplement your finances with whatever tickles your fancy.
Get Money Tip: Start a blog or lifestyle brand of some sort. Whether you are into makeup, music, or some other creative expression, use this gift to start gaining a following on social media and turn it into cash.
Want more stories like this? Sign up for our newsletter here to receive our latest articles and news straight to your inbox.
Featured image by Getty Images
Originally published on March 20, 2018
Whether you believe in astrology or not, our zodiac sign reveals so much about our personalities, traits, and actions, especially when it comes to dating and relationships. This piece will reveal my list of the worst zodiac signs to date from 12 to 1, detailing their best and worst traits, and give divine tips on how to figure your guy out, from communication, trust, and sex. And in case you've been wondering about who your Mr. Right is, we'll also include the most compatible signs according to your zodiac. Read on below to get the rundown!
The Best & Worst Zodiac Signs To Date
Ranked from worst zodiac sign to best zodiac sign.
12. Scorpio Man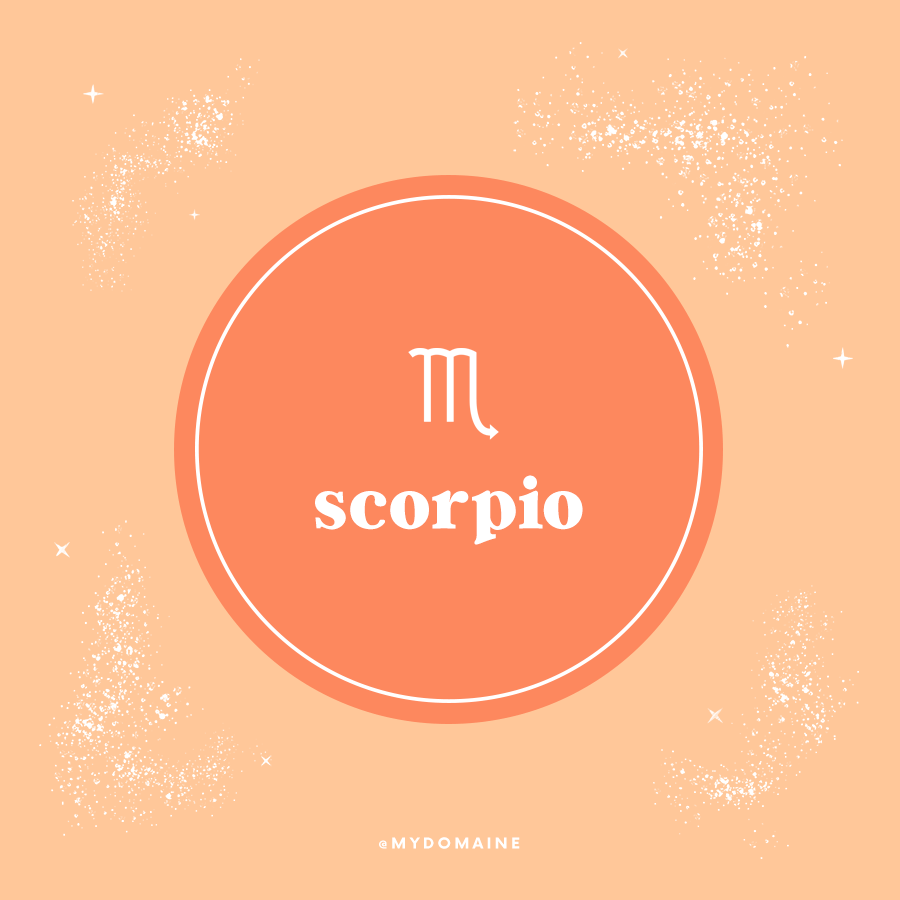 MyDomaine
Scorpio men make my list for the zodiac sign that gets the worst rap when it comes to dating. Though the Scorpio man has a deep spiritual and intuitive aspect, they are known to be very promiscuous. Oftentimes, a Scorpio "be for everybody!" They are also very emotional but only when it is in their favor. For this reason, they can be deceptive, emotionally manipulative, and possessive.
Scorpio Best Traits:
Deeply spiritual
Sexual
Intuitive
Passionate
Spontaneous
Loves to spoil
Fun-loving
Scorpio Worst Traits:
Jealous
Egotistical
Overly emotional
Secretive
Perfectionist
Materialistic
Suspicious
Insecure
A lush
Scorpio Compatibility: The most compatible signs with Scorpio are generally considered to be Cancer, Virgo, Capricorn, and Pisces. The least compatible signs with Scorpio are generally considered to be Leo and Aquarius.
How To Connect With A Scorpio Man:
Scorpio Man Communication
When trying to connect with a Scorpio on a deeper level, the best thing to do is to have real, deep, and meaningful conversations with them. Skip the small talk if you are trying to be serious about a Scorpio man. Speak about things of a spiritual or universal nature. Deeply connect to whatever gives you both the chills in a good way. Be his biggest fan and give him positive and constructive feedback on what he is doing or is passionate about. Don't just say things that you think he wants to hear. Give him the real, and you'll have him head over heels in no time.
Scorpio Man Trust and Commitment
Be emotionally available for a Scorpio man. Allow him to be in a place of vulnerability, and never use it against him during disagreements or arguments. Build a foundation around shared traditions and milestones in your relationship. Show him that you can be a support system emotionally, spiritually, and physically. Don't be in a haste to ask about rings and marriage. Allow him to take the initiative. Don't push him toward what you want, rather - let him naturally want to meet you halfway.
Scorpio Man Sex
When connecting to your Scorpio man sexually, allow him to steer the ship and bring it to shore. They like to be the boss in bed, and your pleasure is their utmost mission. They want to show you why they got the juice and they want it to be real. Allow your man to do his job because he will aim to please. Be passionate and lovey dovey with a Scorpio man. They love pillow talk! And most importantly, be comfortable! You don't always have to wear your finest lingerie or have your face exquisitely beat. He will love you just the same in his boxers and T-shirt right before he strips you butt ass naked.
Click "Next Page" to read the rest of the list.
Feelings of negativity or negative thoughts are something that we all face on an everyday basis.
It's very easy to slip into a downward spiral of negative patterns. Sometimes we don't even realize we are being negative, or we consciously choose to get stuck in a negative rut or vibe. If you constantly find yourself being irritated, or in a bad mood, at the most subconscious level, you are making that choice.
Ultimately, succumbing to being negative attracts exactly what you don't want in your reality. Continue reading below to discover 6 ways in which we become negative, and how we can transmute negativity into positive energy; avoiding dipping down into low frequency vibes.

1

.

Cut The Pessimism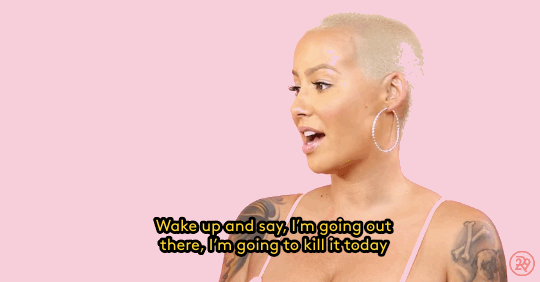 If you always tend to expect the worst of every situation before it even happens, then you are a pessimist. It sounds bad because it is bad. This is a personality trait that most people don't realize they embody, however everyone else around you does. If everything is doom and gloom in your reality, then it's likely that your perspective is manifesting a bleak picture.
You can transmute pessimistic energies by consciously recognizing and accepting that you are often negative in this way. That is the first step. Once you can acknowledge this, you can proactively begin to reverse the negative thoughts the minute they formulate in your brain.
If your day starts out crummy, immediately make the decision to have a better day. No excuses.
2

.

Don't Be A Hater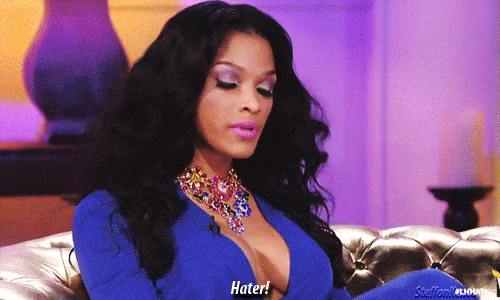 My mom used to say, "If you don't have anything nice to say, then don't say anything at all." This advice is tried and true. If you consistently find reasons to speak ill of people for no profound reason, every time you have hater thoughts, you are actually pulling from your own self-hate, self-doubt, and inadequacy.
If you are triggered to be mean-spirited at the sight of someone doing well, looking good, or expressing themselves transparently, what you are actually responding to is the lack of a reflective quality within yourself. Everyone we exchange energy with is in some way a reflection of ourselves. If you are hating on a very successful person for instance, you are subconsciously displaying insecurities around your own success.
This includes gossiping. Someone who is successful, balanced, fulfilled, and happy, doesn't spend their time constantly preoccupied by the flaws of someone else.

3

.

Stop Complaining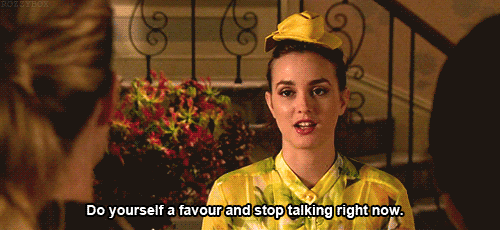 This is the easiest way to fall into being negative. Of course in life, we all find ourselves complaining about things that bring us discomfort, however, complaining about every little thing is a sign that your spirit is overwhelmed with negativity. Someone who is a habitual complainer will actually seek out things to complain about. If you go out of your way to find problems to bitch about, you are not living in the present moment, and you are most definitely not expressing gratitude for what it is you do have.
You can reverse the negativity of being a constant complainer, by acknowledging that you are indeed a problem-seeker. Our state of mind creates our external reality, and perspective is everything! As soon as the inclination to complain about something trivial pops up in your head, transmute that tendency by finding something to appreciate.
4

.

Always Look On The Bright Side of Things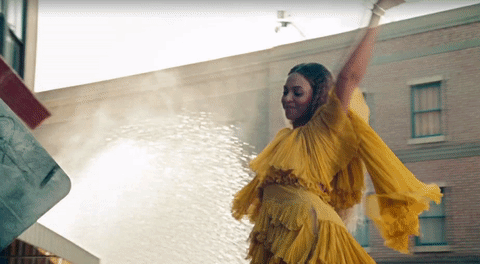 This tip is something to be utilized when you find yourself in a negative situation, or something outside of your control. It's extremely easy to add to the stress and frustration of an already negative circumstance. Don't stir a pot of mess! You'll only make it messier.
Instead, find ways to de-escalate, detoxify, and regroup. Where can you make the situation better? What actions can you take to problem solve, and identity a solution? How can you take lemons and turn them into lemonade? Keeping a cool head involves always looking on the bright side. Your state of mind is the difference between the situation getting immediately worse, or the situation getting immediately better.
If you find yourself in a situation where there is nothing you can absolutely do, the only way to transmute the negative energy is to surrender, and enter a neutral state of mind, until the energy cycles through your reality.
5

.

Avoid Negative People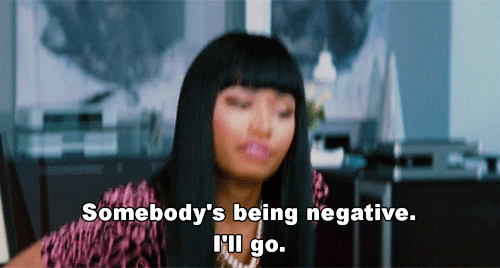 This may seem like the most obvious tip, but so many of us have negative friends and family that we both subconsciously and consciously enable. Negative people tend to incorporate multiple things on this list into their personalities and habits. If you are aware of who in your circles are negative, reflect on what kind of situations were drawn to you, because of the presence of this person. Negativity draws negativity, and it's highly contagious. What kind of drama can you recall getting wrapped into because of your negative company?
Even on an emotional, mental, and spiritual level, negative people pull low vibration into your aura. If you are vibrating high, you can even feel physical symptoms of being energetically drained by a negative person. Use your discretion when deciding to stay clear of these people in your life. Always lead with love, and you will find a healthy balance.
6

.

Use Positive Affirmations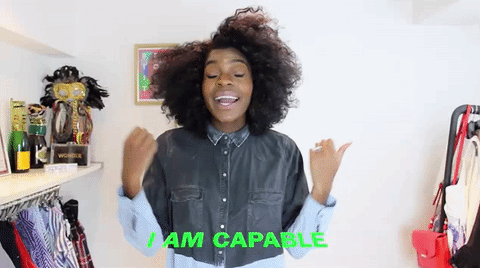 Sometimes negativity comes in the form of negative self-talk. We all make mistakes, and none of us are perfect. I personally struggle with feeling disappointed about where I am in my life, and holding myself to unrealistic expectations hits me really hard when things don't pan out the way I hoped. I have a hard time adjusting, and most definitely succumb to negative self-thoughts sometimes. If you find yourself consistently downplaying your efforts to be your best self, you will never achieve your highest potential.
Feeling down, not good enough, or possessing low self-esteem can lead to mental health issues if left unchecked. Using positive affirmations can help reverse self-negativity and raise your positive vibration.

Want more stories like this? Sign up for our newsletter here and check out the related reads below:
Jada Pinkett-Smith Wants You To Chill With The Negative Self-Talk
The Power Of Positive Speaking Can Change Your Life
Say These Self-Affirmations To Start Your Day On The Right Note
Positive Affirmations For Inaequacy & Self-Doubt
Featured image by Shutterstock
Where you lay your head should be a peaceful, high vibrational sanctuary. Far too often we go out into the world and deal with so much negativity, and end up bringing it home. When your energy is drained, or your vibration and frequency is low, you risk being mentally, physically, spiritually, and emotionally blocked by negative vibes.
When you enter your home after a long day out and about, walking through your door should be like a cool breeze in the summertime. Of course, you can do things like play music that makes you feel good, or keep your home clean and free of clutter, however, there are some other things you could do. Below are five tips on how to raise the positive vibration in your home, brighten your mood, and elevate your aura's frequency.
1

.

Decorate Your Home With Plants And Fresh Flowers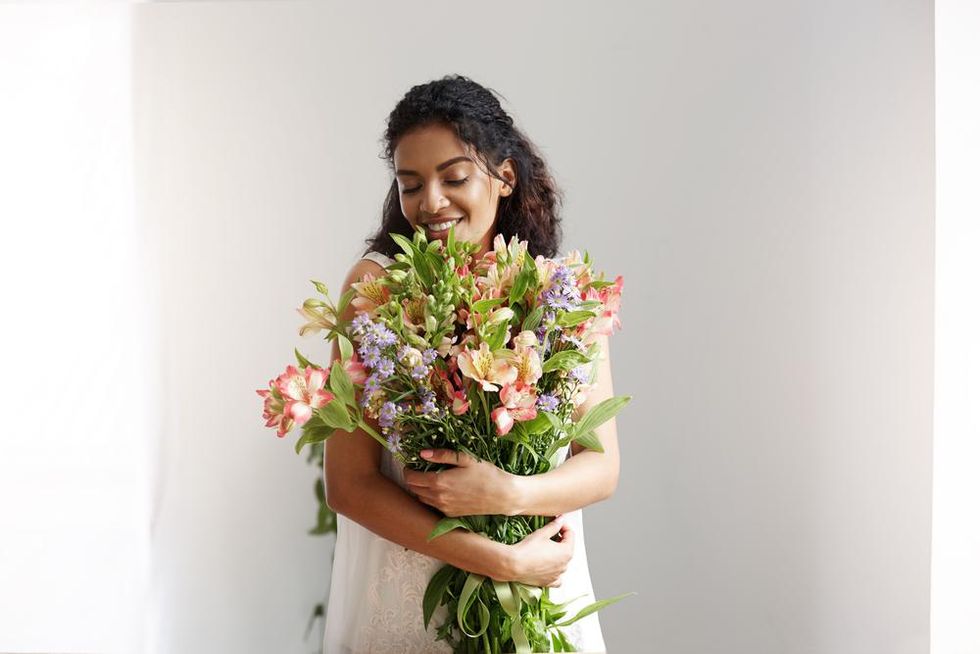 Shutterstock
Hanging and potting plants and flowers around your house is a surefire way to raise the vibration around you. Naturally, plants have a calming effect on your energy when you are feeling tense and an invigorating effect when you're feeling lethargic. They greatly reduce stress and the aesthetic and natural beauty of plants induce happiness and joy.
Relaxation, happiness, and joy are high frequency feelings. Plants and flowers also improve the air quality around you by reducing carbon dioxide levels, increasing humidity, reducing levels of certain pollutants, and reducing airborne dust levels. Breathing cleaner air into your lungs raises the vibration of your cells. Your outside world reflects your inner world, and this includes the molecular makeup of your cellular body.
2

.

Paint Your Walls With High Vibrational And Chakra Colors
It's harder to perceive colors as vibration risers because of course colors aren't "living." Still, all colors carry frequencies, because everything is connected to light energy. Liken this to the sound waves that are invisible to the natural eye, but can be measured in vibrations.
Colors have wavelengths that can be measured. Consider the rainbow, which is a "meteorological phenomenon that is caused by reflection, refraction and dispersion of light in water droplets resulting in a spectrum of light appearing in the sky." The wavelengths of the colors of the rainbow range from 390 nanometers to 780 nanometers.
Colors with a higher vibration, or longer wavelength are purple and red, which match the crown and root chakra. Colors like yellow, orange, and green are high frequency colors and match the middle chakras. By choosing warm or cool tones of these chakra colors, you can surely direct the vibration of your space to align and raise your own energy.
3

.

Create A Sacred Space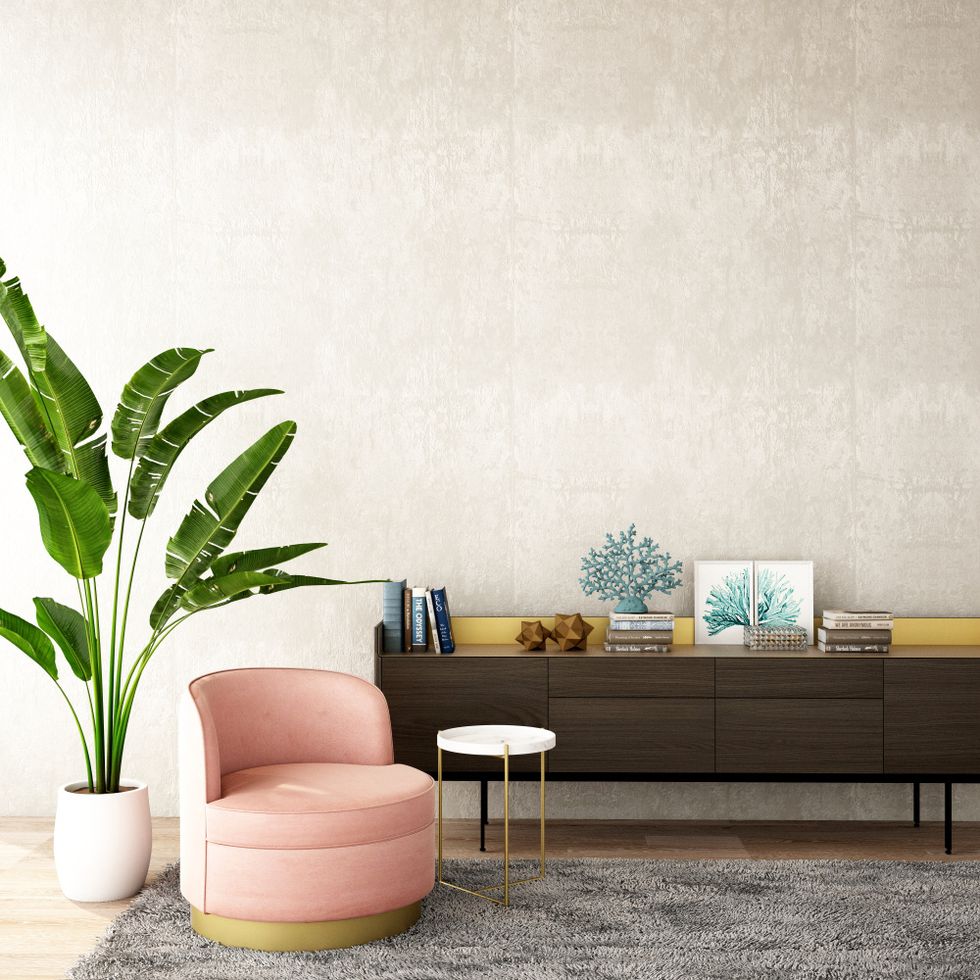 Shutterstock
You don't have to be necessarily religious to create a sacred space in your home that carries a personal zen energy. Some people set up spiritual altars, in which they offer up gifts to deities, spirit guides, ancestors, and angels. This is a very effective addition to your home, however it doesn't always have to be in an alter form.
Find a spot in your home where you can center energy risers such as crystals, candles, and personal keepsakes. By anointing this space with intentions of positivity, you can instantly raise the vibration of your place.
You can also opt to disperse this energy by placing crystals all around your home. Place Tourmaline somewhere around your entryways to clear any negative energy coming into your house. Place Aquamarine, Rose Quartz, and Citrine around your vanity, or wherever you beat your face to exude goddess energy. You can control the flow of energy around you as you see fit.
4

.

Burn Incense And Use Aromatherapy
Smudging your home with smoke from different incense sticks is a great way to raise the vibration. Buy a bushel of sage, or Palo Santo sticks to clear negative energy from your home. For longer-lasting fragrance, opt for authentic Indian incense sticks for whichever energy you'd like to experience.
If you feel like you want to relax, light some lavender incense. If you want to feel very earthy and grounded, light some patchouli sticks. Scented candles and essential oil diffuser systems are another wonderful way for lasting scents to raise the vibration in your space.
Another great way to stretch your coins is by buying one of those Glade automatic scent release plugins. You can buy multiple scent cartridges to switch up the fragrance every now and then.
5

.

Let The Sun In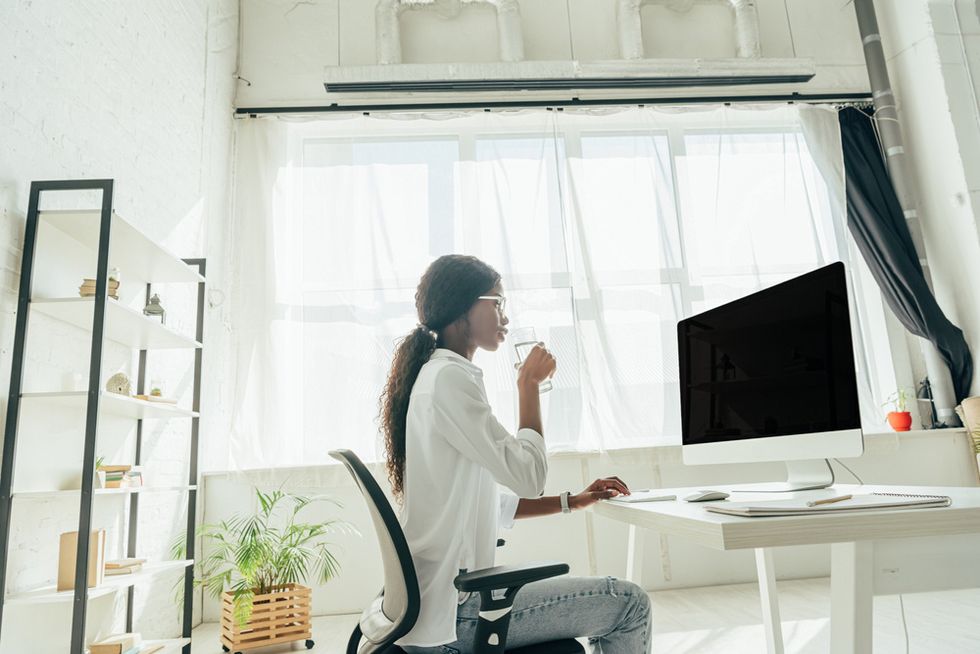 Shutterstock
Finally, nothing raises the vibration in a home easier than good ole' sunlight. The sun carries codes of higher consciousness, light energy, and awakening. Dowsing your space in the sun will work wonders to raise its vibration. If you have plants, naturally they take in sunlight. Energetically, they hold on to it, and transfer it to you.
If you have a small space, with not many large windows, strategically placing mirrors and other reflective surfaces around your house is a great way to increase the amount of sun in your house. The illusion of more space also raises the vibration of a room by making it appear more infinite.
*Featured Image by Shutterstock
Want more stories like this? Sign up for our newsletter here to receive our latest articles and news straight to your inbox.