Still looking for your go-to, glo-up makeup palette for the summer? It's handled.
---
Shonda Rhimes recently announced that Scandal would end after the seventh season and I am in tears. Kerry Washington effortlessly sashayed through those White House doors, on to our television screens and into our hearts. But, thanks to her newest collaboration with Neutrogena, we'll be able to channel our inner-Olivia Pope long after the series comes to an end.
It's a first for the actress and Neutrogena spokesperson - and we couldn't be more excited about it!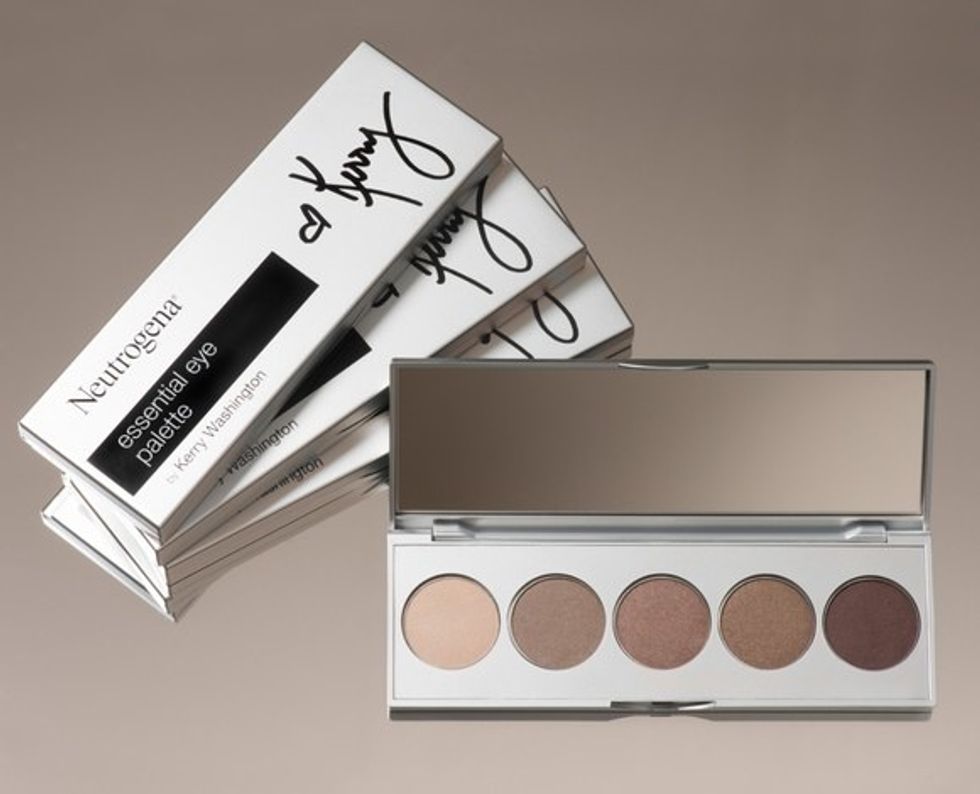 Neutrogena
Kerry Washington recently teamed up Neutrogena to release a new collection that will debut in Ulta Beauty stores on April 22. The ultra-talented actress/director was creative director on the joint project and hopes that the launch will assist in the execution of our summer slay by highlighting the characteristics that make us naturally beautiful. Kerry said:
"Beauty — for me — is not just about how we look, it really is about who we are. So I wanted the names in both palettes to reflect who we are on the inside, the qualities that make us shine bright. Because our makeup should do that. It should reveal those inner qualities."
The Kerry x Neutrogena collab is proof that the beauty industry has taken the hint that inclusivity is lit.
Washington began working with Neutrogena in 2016 and was an ambassador for women of color. She took part in collaborating to create a more diverse selection of foundations for women of color - work that the actress is still diligently hard at work at diversifying. In an interview with PeopleStyle, she said:
"Inclusivity is a value that is core to my beliefs and a passion of mine, so to be able to be hands-on making this technology available to everybody and also coming up with lip colors that look good on everybody … There's no reason why women of all ethnicities should be like 'Oh, I love this technology but there is no color for me.'"
She told Allure:
"I think it's exciting that we're living in a world where we're beginning to be in touch with the idea that beauty comes in a lot of different packages. I think the more that we can honor that, the [truer] we're being to who we are as human beings. Beauty comes in so many different shapes, sizes, and color ranges."
The new collection features a cheek palette and eye palette inspired by natural beauty. The Essential Cheek Palette will enhance your glow, and comes in three versatile shades: Grateful (bronze), Captivating (blush), and Elegant (highlight). The Essential Eye Palette includes 5 satin neutral shades with a built-in primer designed to enhance and highlight your natural features. Both the Essential Cheek Palette and the Essential Eye Palette will be available at a retail value of $9.99 and 12.99 respectively - yas!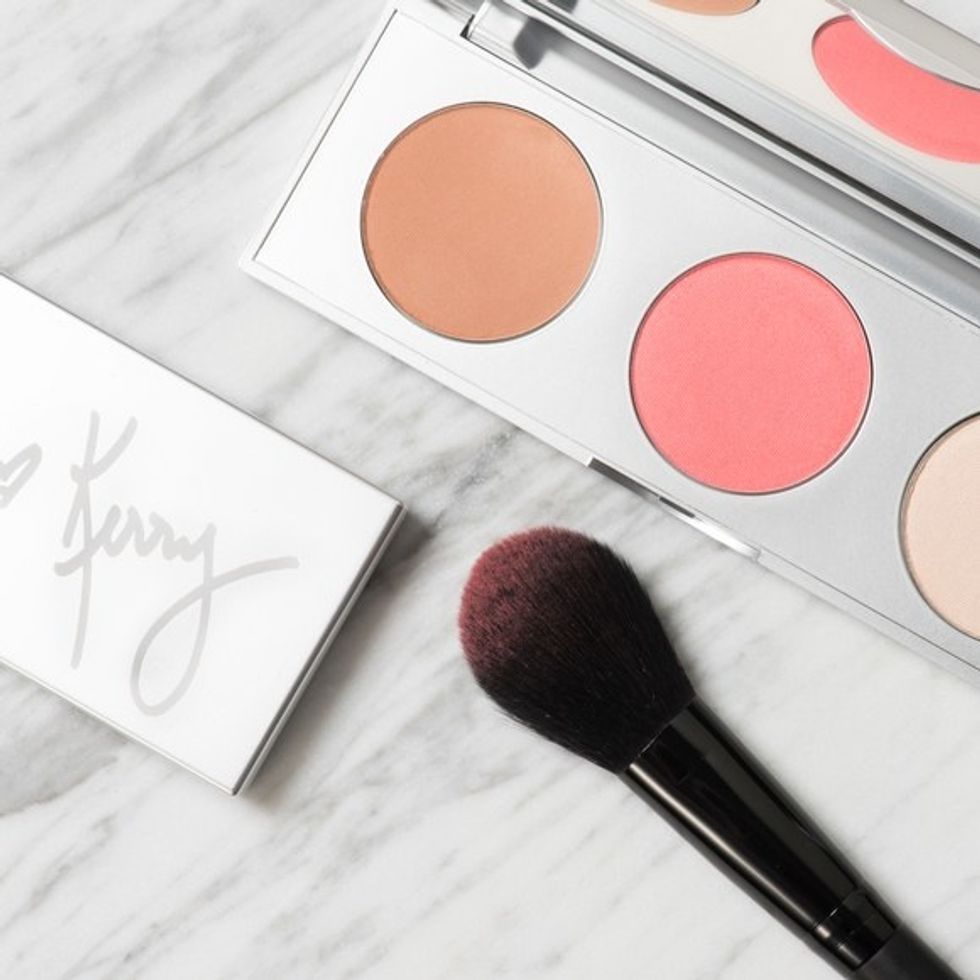 Neutrogena
The collection consists of shades that Washington rocks on a regular basis. She said that she can rock these shades anywhere from the red carpet to on-set as Olivia Pope. Washington told Allure:
"On a busy day, if I keep these two essential palettes in my purse at all times — I can have other products that I toss in and out — but if I have these two, I'm armed with everything I need, no matter who I am, no matter where I'm going. I wanted it to work for everybody, for every situation, to take the complexity out of it and just have your essential kit."
Even though Scandal is ending soon, I still plan to live vicariously through Olivia Pope with the new products from the Kerry x Neutrogena collection.
Kerry said that the line is inspired by both simplicity and extravagance and her belief that beauty shouldn't be hard.
"It should feel like a bit of luxury in your life, but it shouldn't be hard. That's where the idea of the Essential palettes comes from: It's something that you can put in your purse and know that you've got what you need."
Featured image via Neutrogena