While social media can be described as both a gift and a curse, one thing's for certain: it's successfully transformed the way we consume content and fashioned a wave of content creators in the process. Jasmine Nicole is one of the content creators who managed to carve out a unique space in this ever-growing lane. Like many creative individuals, Jasmine left home to embark on an exciting career in L.A..
This bold move led her to multifaceted opportunities, such as becoming the digital and marketing manager for Black Love on OWN, producing the EST Music Festival founded by rapper Machine Gun Kelly, and co-founding More Juice, which is a social club for minorities that focuses on bringing people in the arts and entertainment industry together to network in non-traditional ways as well as More Juice: The Podcast.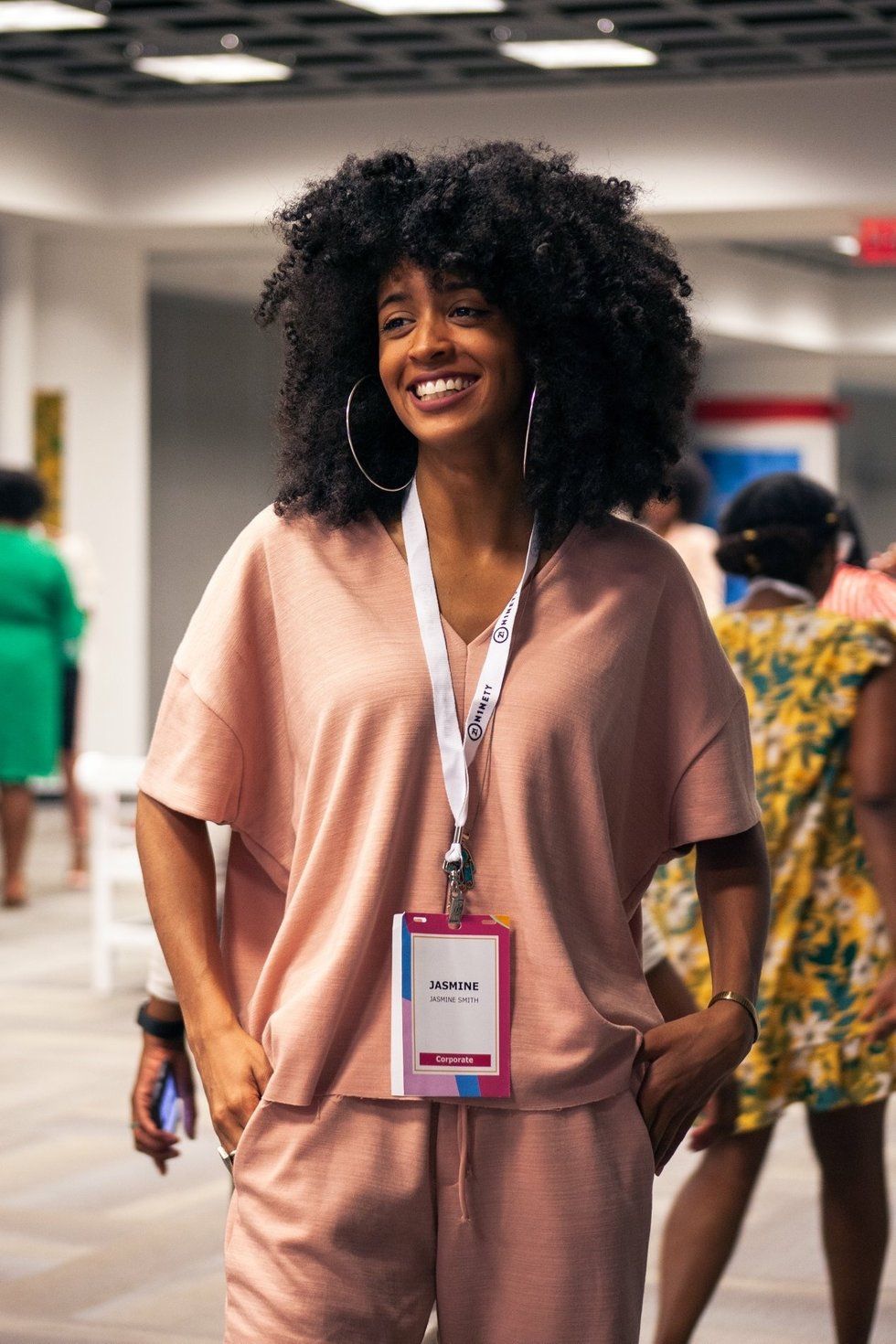 While she has seen much success in this realm, believe or not, Jasmine never sought to work in this industry. She told xoNecole, "I went to Ohio State and I studied Speech and Hearing Science, so essentially I wanted to be a Speech Therapist. I loved working with kids so that was my whole track and then obviously the path changed a little bit."
While attending Ohio State, the Cleveland native planned several types of events, but it wasn't until after she graduated that she realized that she could turn her afterschool hobby into a flourishing career.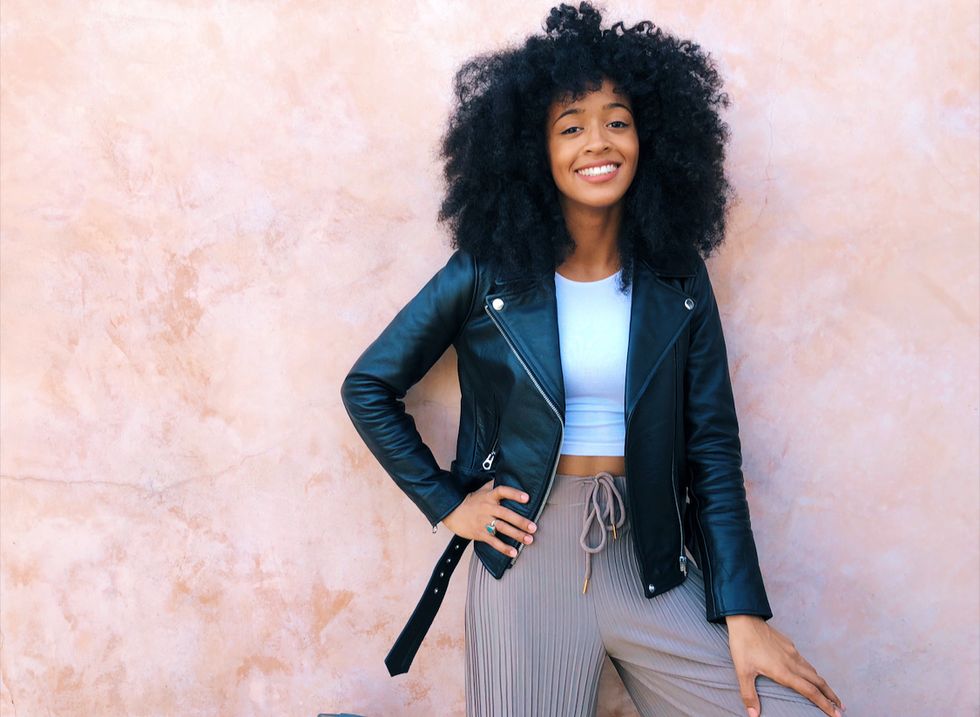 "I was doing events in school all the time and when I graduated, I really missed doing that and so I started doing it on the side. I had art events for charity. I was taking the profits and sowing back into the community."

Discovering this passion led Jasmine to further develop her brand in hopes that it would lead to bigger opportunities, but she also uncovered a few new talents in the process. She said, "I started creating content because I had to figure out a way to sustain and push myself. Basically, [I wanted to] create opportunities and showcase what I'm doing and how well I can do it, from branding entire movements or events, to literally the production of them, and to understand how to market myself."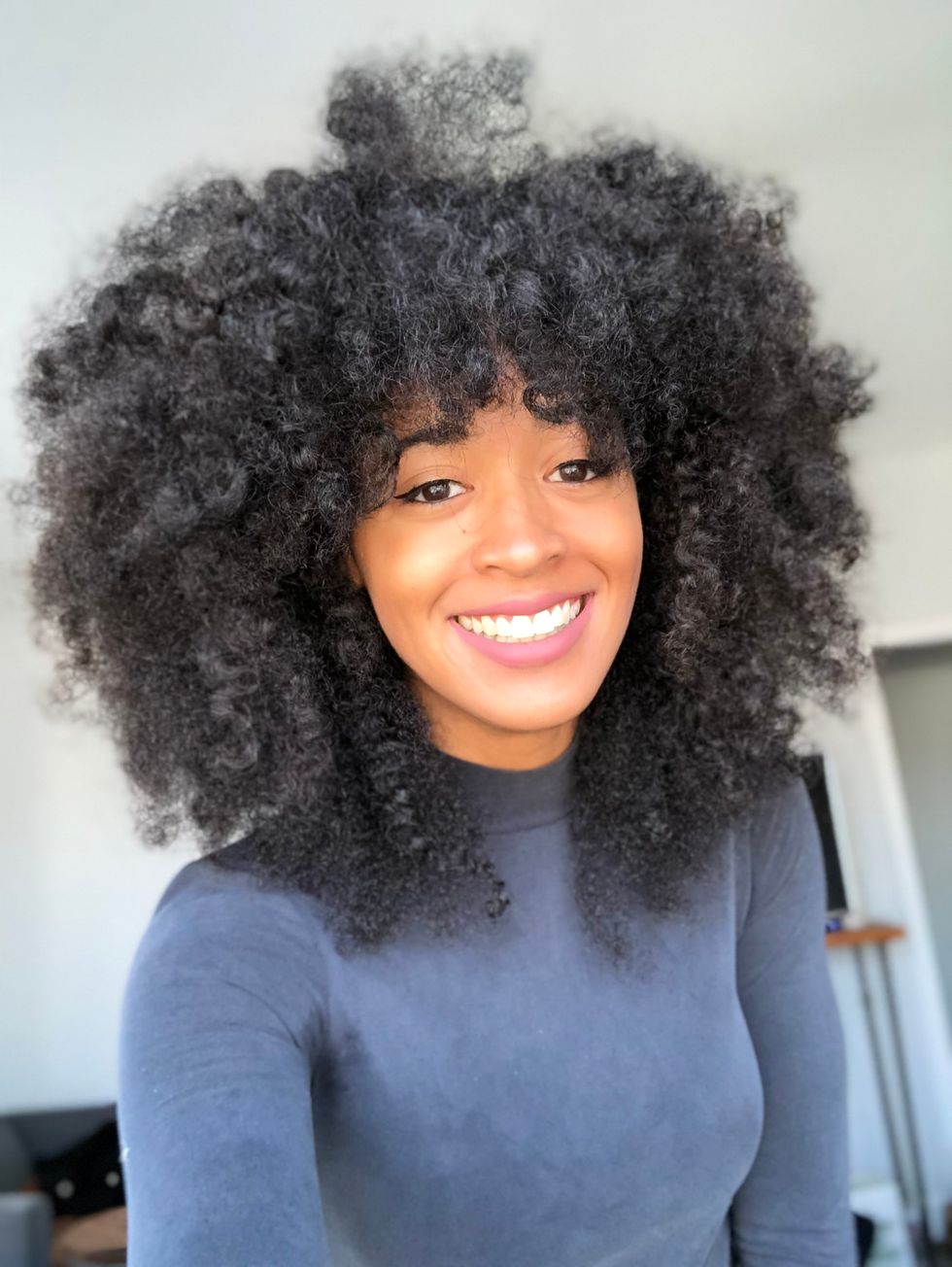 As she continued on this path, she decided to team up on an exciting venture with a fellow Cleveland native Marissa, who she met prior to her move to Cali. After trading stories, they learned they shared common interests and experiences, which prompted them to create a podcast aptly titled More Juice.

"We started it to really build community. The podcast is a newer element to the brand, but we started doing events. The first one was a brunch series and so we continued with doing different day parties, style, networking type [events], but in the least traditional sense. We wanted to create an environment with people like ourselves. People who are creating, collaborating, and essentially trying to build something and that can really mean anything."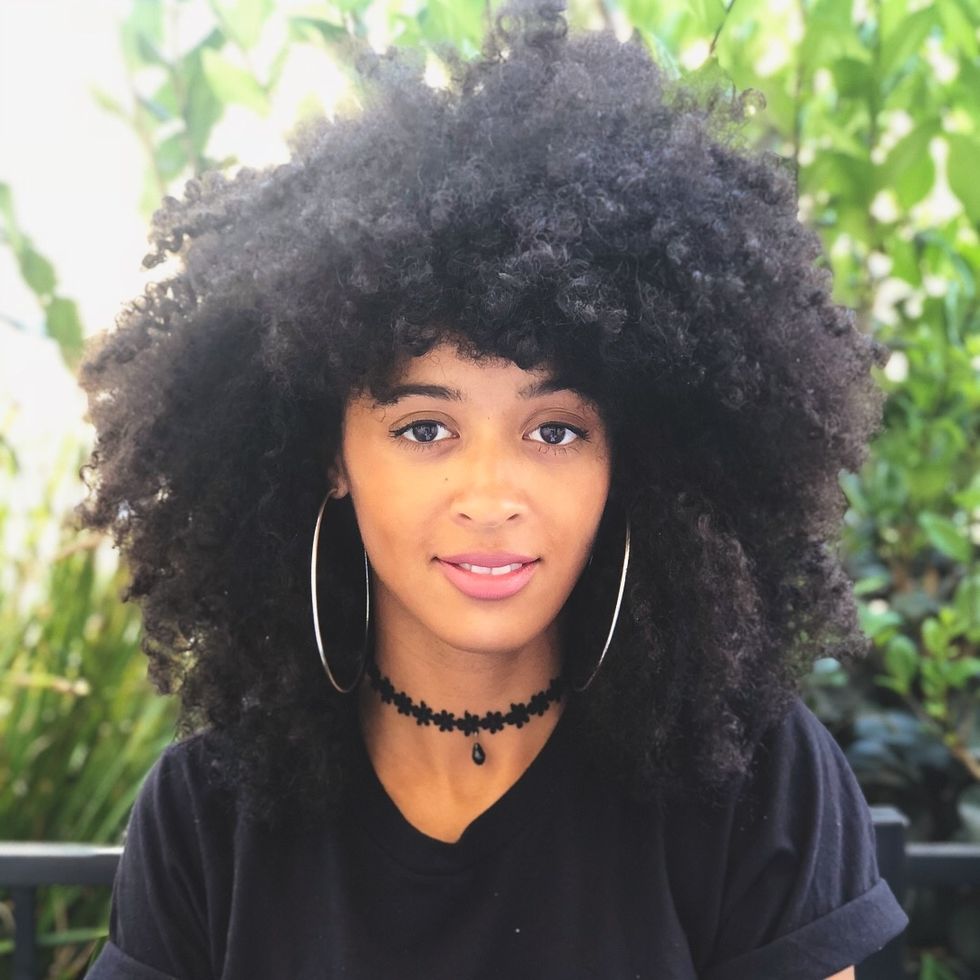 "We wanted to create an environment with people like ourselves."
More Juice events have been held in Cleveland and LA, and they plan on taking it on the road for a multi-city tour. Their mission is to give others the opportunity to network in a laid back environment filled with dope energy. In the meantime, fans located outside the aforementioned cities can get a taste of juice through their motivational podcast via the Internet, where they talk about experiences and answer listeners' most pressing questions.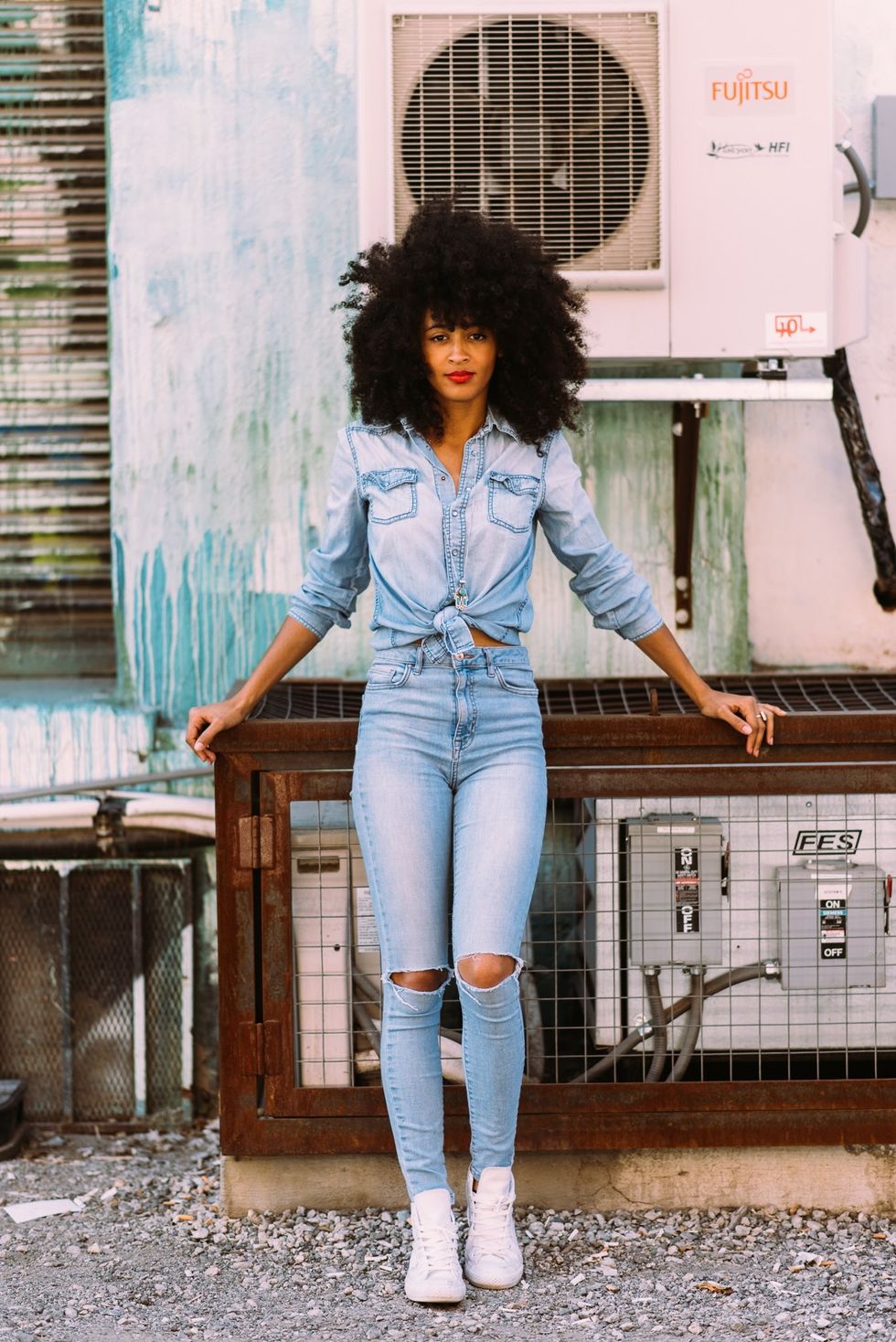 With social media giving so many people a platform to speak their minds and spark conversations, it can be easy for content creators to get lost in the midst of others, but Jasmine isn't worried.

"Honestly, I think there's two folds to that. The first fold is I'm just telling my story with the hope that it reaches somebody and it inspires them to go after whatever it is because, like I mentioned, none of this was planned. But the second fold is also, I don't like to follow rules," she says.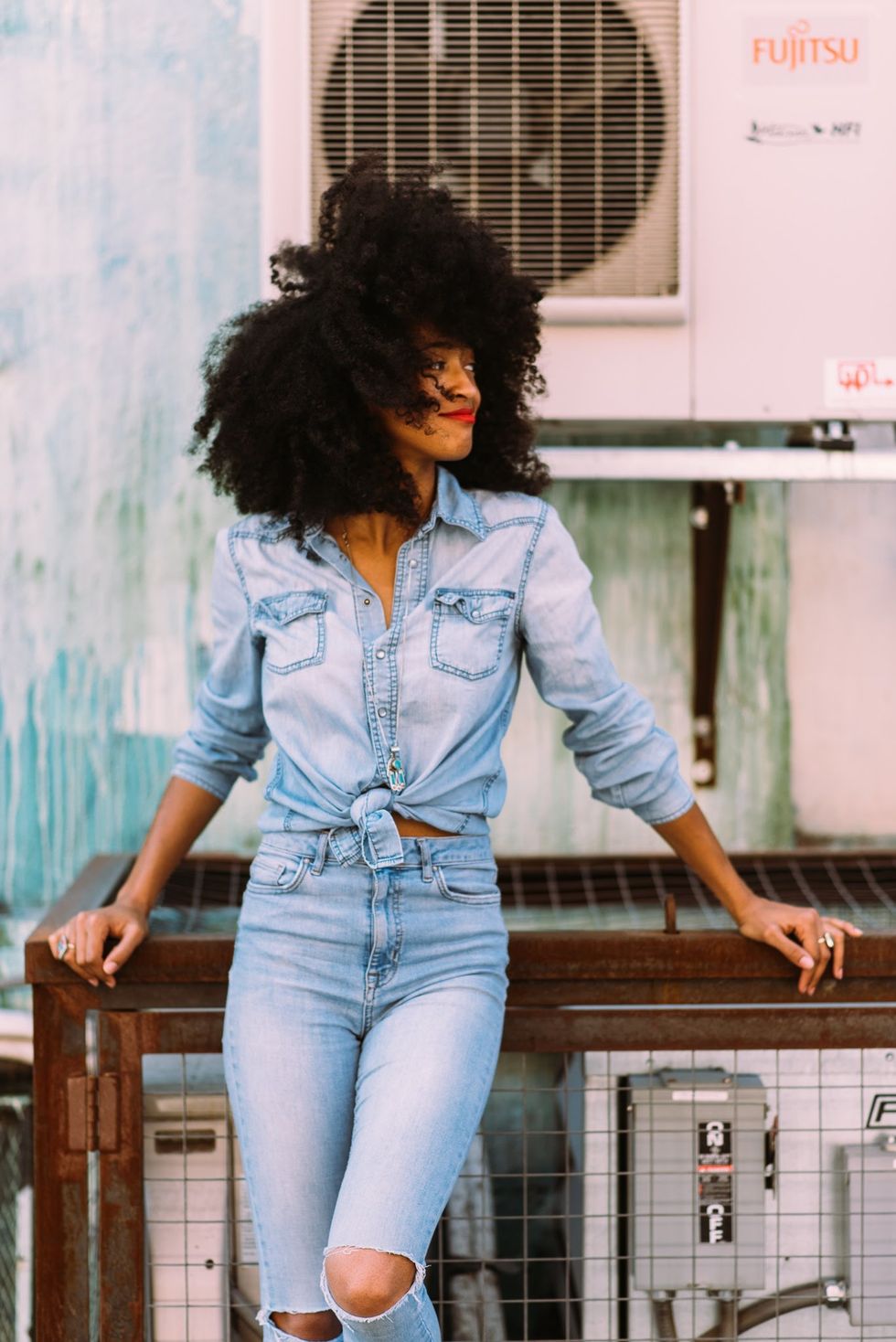 "I don't like to follow rules."
Breaking the rules is just one of the many ways Jasmine has been able to live out her dreams, but her best advice is simple: just create.

"My greatest stuff should be accessible and the easiest thing is, you have a digital business card in your social [media]. If you're writing copy, you're on Twitter and Instagram and you have to have visuals if you do video, [this is the] prime time," she concludes.
Follow Jasmine on Twitter and Instagram @reallyjsmn and More Juice @morejuiceplz.

All images courtesy of Jasmine Nicole