There's a rush of intrigue, fear, and guilt that happens in a moment of curiosity that prompts a search of online stories about how to start an OnlyFans. (I can't be the only one, sis.) I mean, whenever you think about the popular platform, the first words that come to mind are all related to adult films or sex.
---
But that's not all that savvy entrepreneurs and side hustlers are using the site for. By pure usability, the site was made for creators to offer their content for a subscription fee, putting money in their pockets and allowing them the freedom to expand their audiences or customers. According to OnlyFan's website, you could earn up to $7,495 per month—depending on the number of subscribers—offering all sorts of content.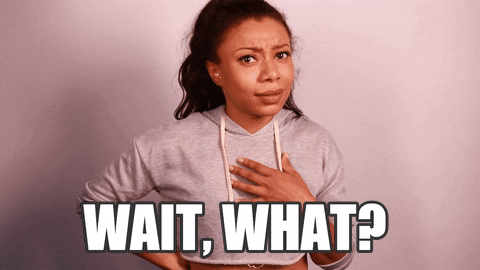 Image via Giphy
Sexual material in any form has obviously been the most dominant and talked about on the site, but that's a fact across the internet, period.
Another great caveat: There's a second option where you can offer free content and get paid per view. So it's a win-win either way for those who know how to leverage the platform's offerings.
OnlyFans charges a fee of 20% of creators' earnings from subscriptions and views, which is more attractive than having revenues on other popular video-based platforms deeply impacted by ads and other ever-changing (and often limiting) algorithms.
And you might be wondering: Why not just offer video content via your own website or a third-party webinar platform? Well, it's the same reason you wouldn't just bake 50 cakes from scratch when there's a very capable baker down the road who can manage the whole process and bake the cakes more effectively and efficiently.
Anywho, check out a few ideas for starting an OnlyFans when you're not into showing tits, booty, or any other part of your body for that matter. These are perfect for the savvy freelancer or entrepreneur with great content to offer:
1. Fitness Tutorials
True, you could post fitness sessions, tips, or advice on other platforms, but again, there's an exclusivity factor and money-making opportunity that might be being missed. A great way to complement the content you offer on other sites practically for free (or pennies for the average person just starting out) is to give a tease via the others and then promote more exclusive content via an OnlyFans page.
2. Consulting Sessions
If you have tried-and-true skills in leadership, business advancement, personal finance, or entrepreneurship, this is a huge space for you. Again, it's all about exclusivity and quality of experience. You can teach people virtually about how to start a business (or anything to do with successful business practices) and earn extra bucks for your knowledge and skin in the game.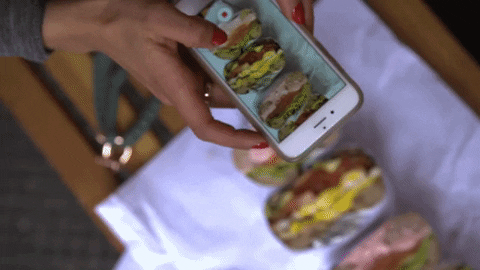 Image via Giphy
3. Food and Cooking Videos
A really cool avenue for this would be specialized cooking based on location (ie Southern, African, Italian or Asian), dietary restrictions (i.e. vegetarian, vegan, plant-based, or raw) or purpose (i.e. weight loss, weight gain, maternal health, geriatrics, etc). It's cool to produce videos for other popular platforms, but again, check your receipts and look at the return on investment. If you're great at what you do, have a unique perspective to presenting your recipes or food, or want to talk industry or workplace issues specific to food, this is a great lane to explore.
4. Fashion or Apparel Demonstrations
Ever heard of QVC or Amazon Live? Well, you literally could create your own home shopping events (or at least one that showcases the best ways to wear your items or use your creations) via an OnlyFans.
If you're like me, you've walked past something in a store thinking, "Nah, I don't need that," only to return to said store and buy said item after seeing it in a video haul, styled by a favorite fashion vlogger. And that's the sales power of demonstration in action.
Also, who doesn't like to get updates on deals, secret sales, discounts or ways to save money that others are not privy to? Many of us shopping fanatics subscribe to magazines, email newsletters, and sample sale lists for just that.
5. Live Music Performances
If you're a musician or even someone who works in the business and has access to cool events, artists, and industry updates, offer it up via video snippets, a news show, or curated experiences that can only be seen via your OnlyFans. Many people yearn for that concert or festival vibe that was relished pre-COVID, and we can all see by the super-success of platforms like Verzuz that there's definitely an audience. It's one thing to DJ or give away content for free on other sites. It's another to create real community and connection via a subscription-based portal.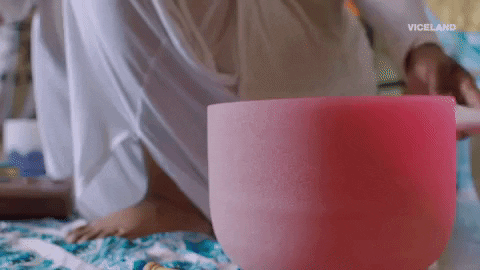 Image via Giphy
6. Wellness Sessions
There are so many apps on the market that offer limited free content just to get you hooked (hey, Calm), then draw you into paying for more access. Sis, if you're into affirmations, sleep therapy, meditation, spiritual guidance, or specialized yoga, get in where you fit in. Managing separate appointments, setting up one-off virtual webinars, and juggling multiple platforms while focusing on healing folks may not be the business. Plus, you'll be able to really zero in on a customer base that you can further connect with via other mediums.
7. Behind-the-Scenes Videos
Many people connect with brands and public figures simply by getting to know them personally (or at least feeling like they do). If you can share how you created something or videos about your day-to-day life as a mother, influencer, businesswoman, college student, newlywed (or any other major life journey), you can offer a breath of fresh air in the sometimes very dark and gloomy world of online media. Watching content on other video platforms gets a bit formulaic and dry after a while, so being able to connect with a favorite figure, brand or business in other ways can be a joy for supporters.
8. Exclusive Events Coverage
Even in this virtual post-pandemic (still pandemic?) environment, there are events to attend and people to link with. If you're an events coordinator or you're just known for always being where the action is, let people become social voyeurs for a fee. It's especially cool if you have an unique perspective, style, friend group, or personality to add a little flair to the content and context of what's being watched whether through commentary, hosting, creating pranks, or just being you.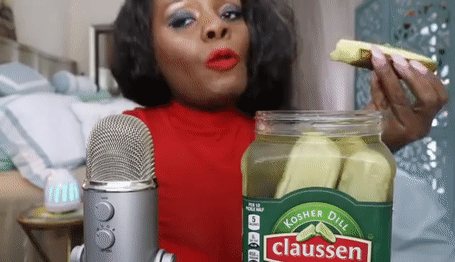 Image via Giphy
9. Exclusive Livestreams
So, we're not talking sexual or raunchy here. We're talking about being free to talk how you want to talk, look the way you want to look, and be your full self (with the obvious and very necessary limits based on the rules of the site and state and federal laws).
One thing about OnlyFans is that if it allows sexual content, it definitely allows a certain kind of freedom that other platforms either restrict heavily or don't allow at all. The censorship is real, sis.
For example, you could be restricted on some platforms for posting a very innocent photo of your feet, fully covered by bubbles, in a bathtub with a "self-care" hashtag (happened to me) or for affectionately using certain provocative words or hashtags. (This has allegedly happened to quite a few influencers and everyday folk, and many bans are determined by algorithms or filters that clearly have issues related to appropriate filtering). If you want to talk about topics you're passionate about or want to offer content that covers topics in a way that's not watered-down and stifled, this might be the perfect platform for you.
10. Niche or Specialized Community-Building
Let's say you're into cosplay (and not that kind, sis), you're a Trekkie, you love Yorkies, you're a couponing fanatic, you're obsessed with Black art, or you're into geocaching. This platform might be a great space to not only build a community of like-minded folk, but provide a space for them to be supported and nurtured. You could be into fine jewelry collection, antiquing, thrifting, independent filmmaking, or adventure tourism. Curation and quality is key, and you can offer something that connects others to opportunities, experiences or information on specialized hobbies, activities, or businesses.
Are you a member of our insiders squad? Join us in the xoTribe Members Community today!
Featured image via Getty Images