---
A recent report showed that Americans are saving an average of $219.17 each month due to coronavirus quarantine. We're not picking up breakfast, ordering out for lunch at work, or spending as much on gas, happy hour drinks, etc. And while there are many Americans who on the contrary have spent more money on online shopping than ever before, I'm joining the ranks of those who want to save money.
This year has put many things into perspective for me. Solitude has allowed me to really take a look at my life and my spending. Realizing how much I carelessly spent on my daily commute to work, and overall how I set my monthly budget, made me beyond uncomfortable. And as someone who somewhat thought she was prioritizing budgeting, I realized that if I wanted to continue intentionally saving beyond this moment we're living in, I have to prioritize financial wellness.
In light of that, I've challenged myself to continue to learn new skills and ask myself what is necessary to my budget and my long-term goals that include financial freedom beyond quarantine season. So, when things are back to normal again, here are a few things that I've learned I spent entirely too much money on:
Paying for my daily caffeine fix.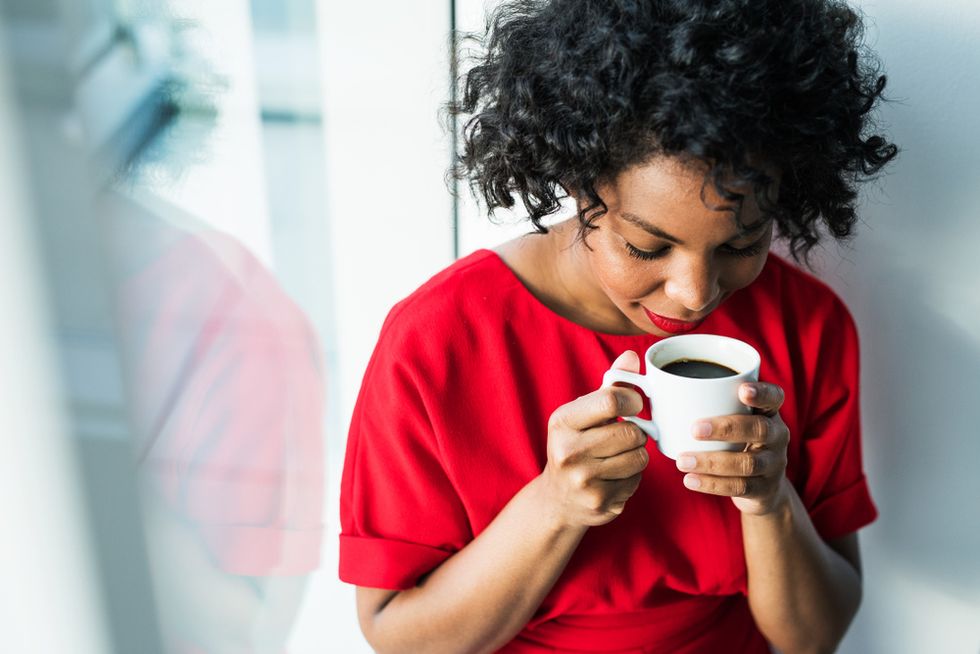 Shutterstock
I happily profess that I'm a coffee connoisseur. Before the pandemic, I purchased coffee outside of my home daily and spent hundreds of dollars a year on something that I could very much so make in the comfort of my own home (with the multiple machines that I purchased to do so). During quarantine, I challenged myself to make my lattes with espresso coffee, and buy iced coffee from the supermarket bi-weekly, which saved me over 80% of my average weekly spending that, in the past, I'd happily set aside for coffee visits. Time inside made it clear to me that what I went to coffee shops for was community, not the coffee, and that I would allow myself (when necessary) to experience that again, just not to the detriment of my bank account.
Finding the perfect braid lady to do my hair.
Years ago, I told myself that I'd learn how to braid when I got pregnant, and the doctor proclaimed, "It's a girl!" Outside of that, I wanted no parts and I was quite content with finding the perfect braid lady to hook me up with knotless box braids down to my thighs like Solange. With braid shops closed, I was so envious of girls online showing how they learned how to braid their hair in various styles. Additionally, seeing people in my life struggle and succeed in learning to braid, I set aside time (truthfully, I am not done yet). Still, I won't go to a braiding salon again until I learn how to do my hair and when I do, it will be because I don't have the time to do my hair, not because I can't.
Spending hundreds on monthly nail appointments.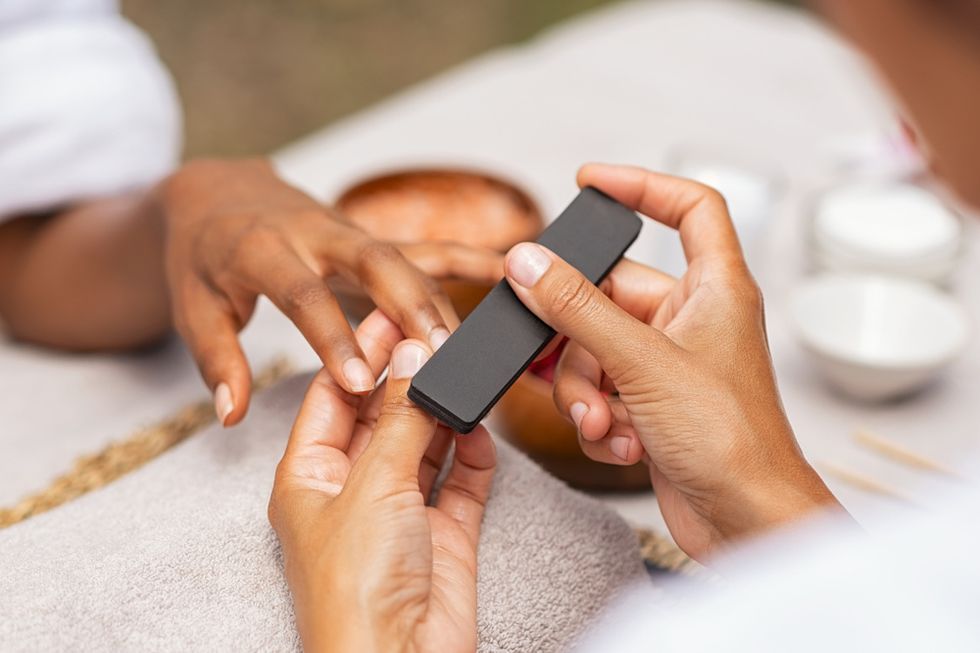 Shutterstock
My nails are the way that I express myself. Still, as I began to look deeper into the importance of healthy nails and nail extensions that benefit your natural nails, the price of getting my nails done went from approximately $50 a month to over $300, not including my pedicure. As this was happening, press-on nails had already become popular again, but I didn't see them as something I could use. Now many manicurists, including my own, are selling customized press-ons. It presented the opportunity for me to again, learn, and have the freedom to switch between my natural nails and almond press-ons seamlessly, at a fraction of the cost.
The money I spend on clothes and apps I rarely use.
Aside from a few essential items, I haven't purchased clothes in months, and I've had to ask myself moving forward - what do I really need? Weekly without leaving my home, laundry still piles up, and as I took time to sort through my things, I was left wondering why I felt like I needed more of anything. I also looked through the app purchases for sites I haven't used in months in tandem.
While these things might not sound like much, I've managed to save thousands monthly. And even though I'm often tempted to spend in excess since I haven't had to spend money daily on transportation, by keeping my long-term goals in mind, I'm confident that I will come out of this year with financial tips that will benefit me long after this pandemic.
Join our xoTribe, an exclusive community dedicated to YOU and your stories and all things xoNecole. Be a part of a growing community of women from all over the world who come together to uplift, inspire, and inform each other on all things related to the glow up.
Featured image by Shutterstock