Traveling can be life-changing, educational, and just plain fun. But, jet setting from city to city can wreak havoc on our bodies and skin thanks to high altitudes, germs, and dry cabin air. There isn't a foolproof way to keep post-flight breakouts at bay, but there are a few things you can do to prepare your skin before, during, and after your flight.
---
Hydrate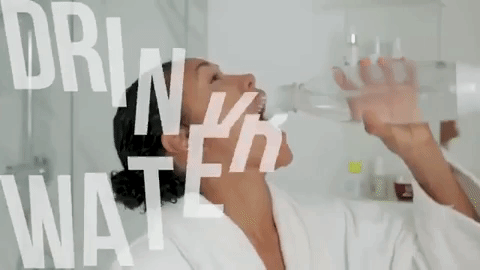 You've probably heard this before, but H2O is one of the best ways to keep your skin hydrated from the inside out. That means giving up those in-flight cocktails. I love to drink a tequila sunrise to take the edge off (I'm an anxious flyer). But, thanks to Lord Jones' CBD Tincture, I've been able to swap out tequila for a more natural remedy.
Eat Well
Airports have a variety of options from healthy to comfort. Healthy skin starts with what we eat, so before I fly, I like to pick up a green juice to curb my impulse to grab a sugary treat (sugar causes inflammation in the body) from a concourse coffee shop.
Pre-Prep Skin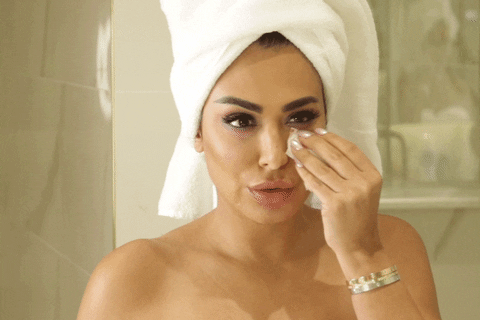 You may not always have time to prep your skin before a flight, but if you can remember to drop micellar water, cotton pads, and a moisturizer in your carry-on — you'll be in good shape. Removing makeup before long haul or red-eye flights can make a difference. If you're more of a makeup wipes girl, give Burt's Bees Micellar Cleansing Wipes a try since they will remove debris without irritating the skin. Just remember to double cleanse with actual water.
Opt For A Tinted Moisturizer With SPF Instead Of A Full Coverage Foundation
Since moisture is the key to healthy skin on the ground and in-flight, pick up a BB cream or tinted moisturizer that is non-comedogenic and formulated with antioxidants. My favorite is Laura Mercier's Oil-Free Tinted Moisturizer because it has vitamins C and E that helps protect the skin from free radicals along with SPF 20.
Give Your Skin A Little Extra TLC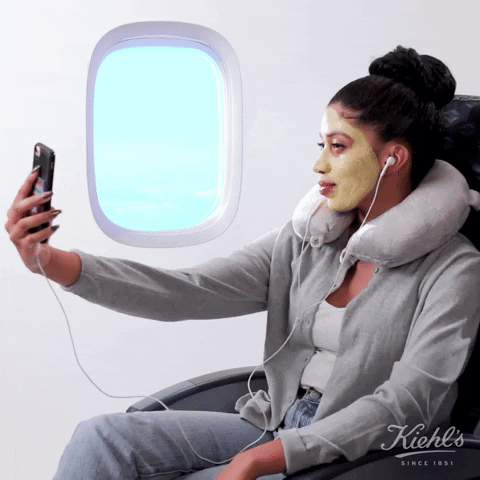 My post-flight skincare ritual is all about taking off the day and replenishing my skin with good stuff to balance my skin. Double cleansing is a must along with a clay mask followed with retinol-infused serum. Oh, and don't forget to rest! Our skin cells regenerate between 11 P.M. and midnight whether we're asleep or not.
Pack A Spot Treatment
I never leave home without a spot treatment just in case I see a large pimple showing up just hours after my flight. I enjoy using what I call my dynamic duo: The Ordinary's Salicylic Acid Spot Treatment along with a pimple patch. The salicylic acid treats the pimple while the pimple patch keeps it protected. The pimple might not go away completely overnight, but this remedy helps keep the blemish from scaring.
Featured image by Getty Images
Want more stories like this? Sign up for our newsletter here and check out the related reads below:
Dealing With Hyperpigmentation? One Of These Products Could Help
9 All-Natural Ways To Quench Dehydrated Skin