Whether you're traveling across the country or crossing borders, the most important travel essential to invest in is your luggage.
---
Durability and functionality serve as major keys when you are constantly schlepping your valuables to various destinations. But catering to these keys doesn't necessarily mean you have to sacrifice splurging on aesthetically pleasing luggage.
Check out these 10 stylish luggage/luggage sets down below.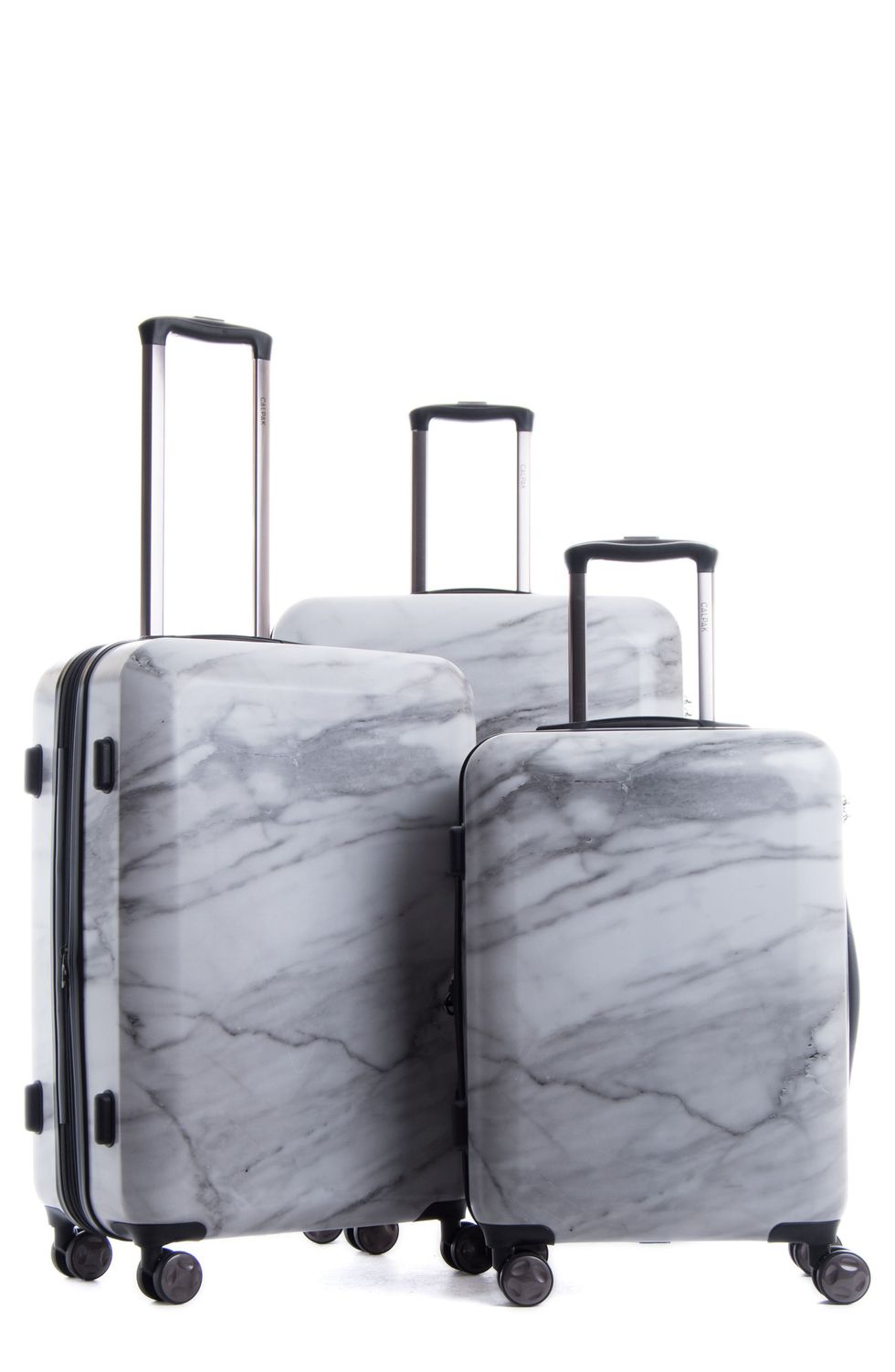 Calpak
This luggage set gives you the best of both worlds. The marble design of this luggage set will add a touch of luxe to any look, while the hard shell body provides the ultimate durability.
Beis Travel, The Weekender Bag, $78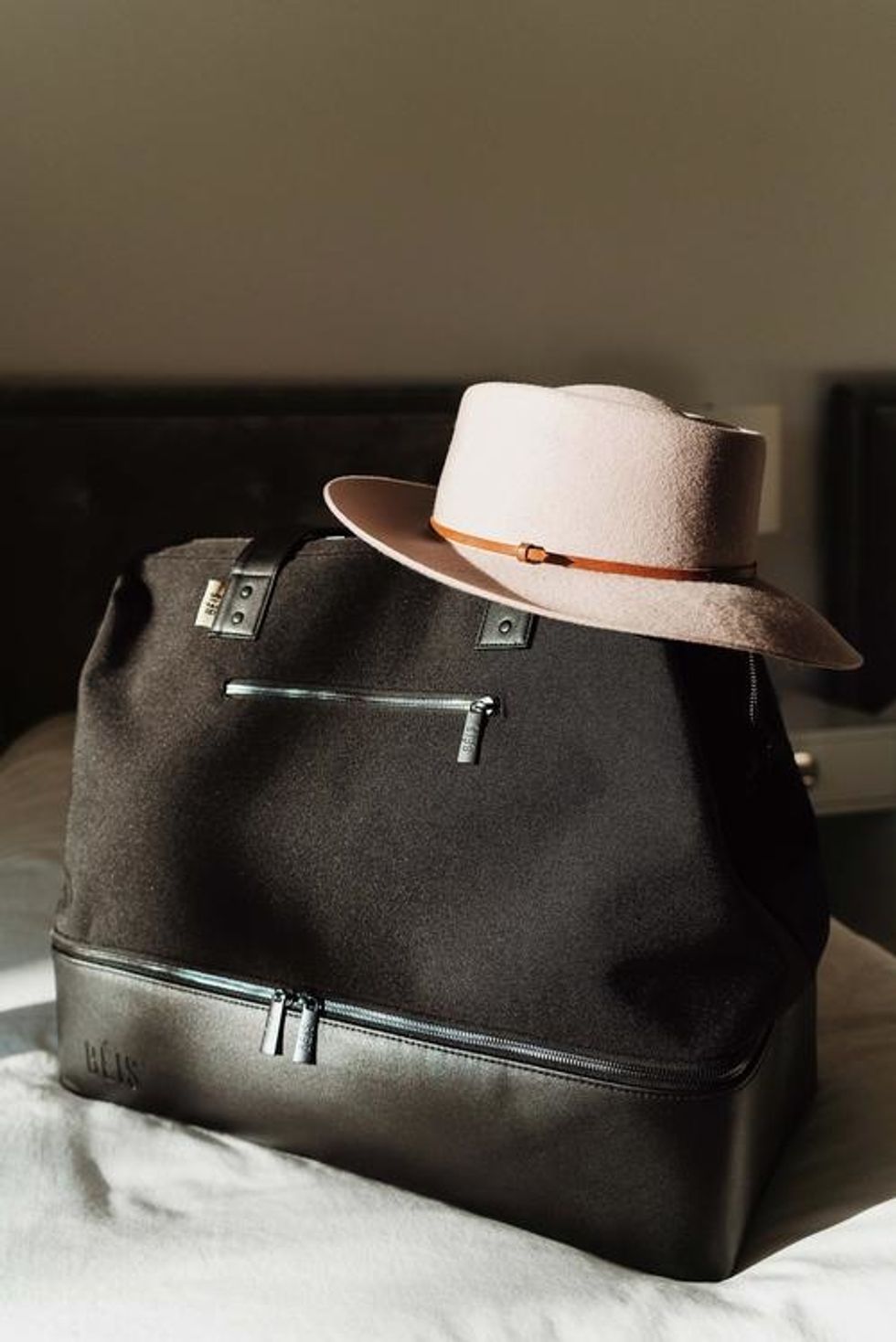 Beis Travel
A weekender bag should be a staple in your travel bag collection. Look no further than this bag designed by Beis Travel. Don't let totes of this size intimidate you. Each compartment has been designed with you and your travel necessities in mind, all while having you look as chic as can be.
Arlo Skye, The Polycarbonate Carry-On, $450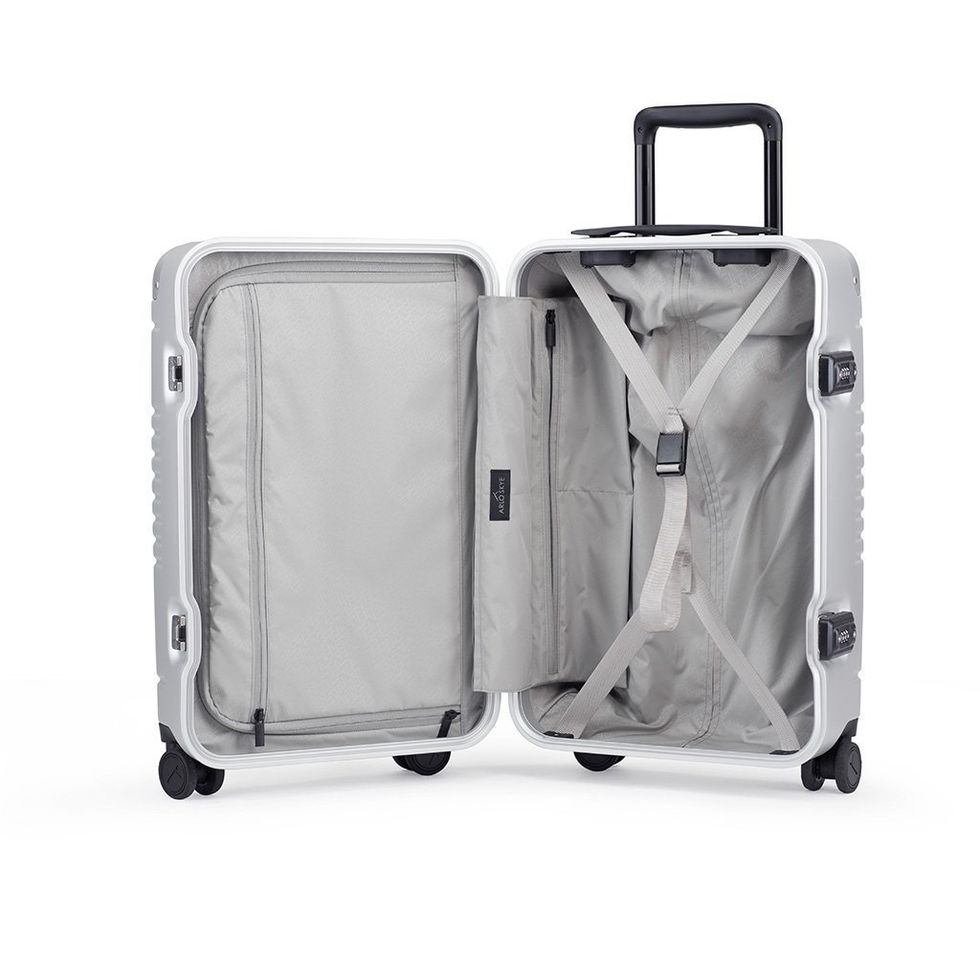 Arlo Skye
In need of a sleek carry-on? Constructed with a textured polycarbonate shell and aluminum frame, the Polycarbonate Carry-On by Arlo Skye is the best choice for you. In addition to those details, this brand has also ditched the zippers for a one-touch open/close frame.
Souk Bohemian, The Bohemian Travel Bag, $165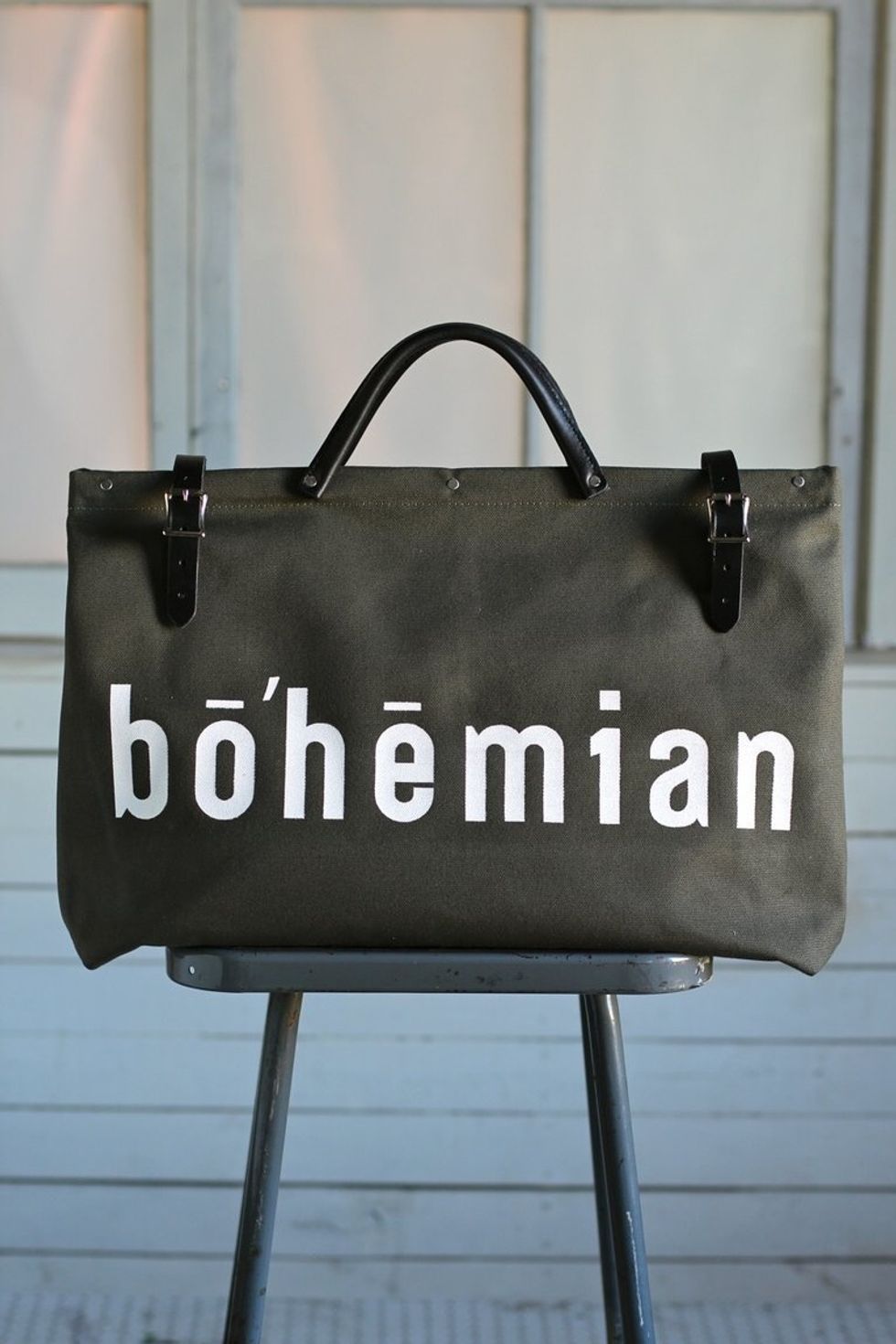 Souk Bohemian
The design of this travel bag says it all. Literally. Designed from utility canvas, this travel bag has the word "Bohemian" boldly displayed across the front for the ultimate conversation piece.
Globe Trotter, Safari 20" Trolley Case in Ivory/Natural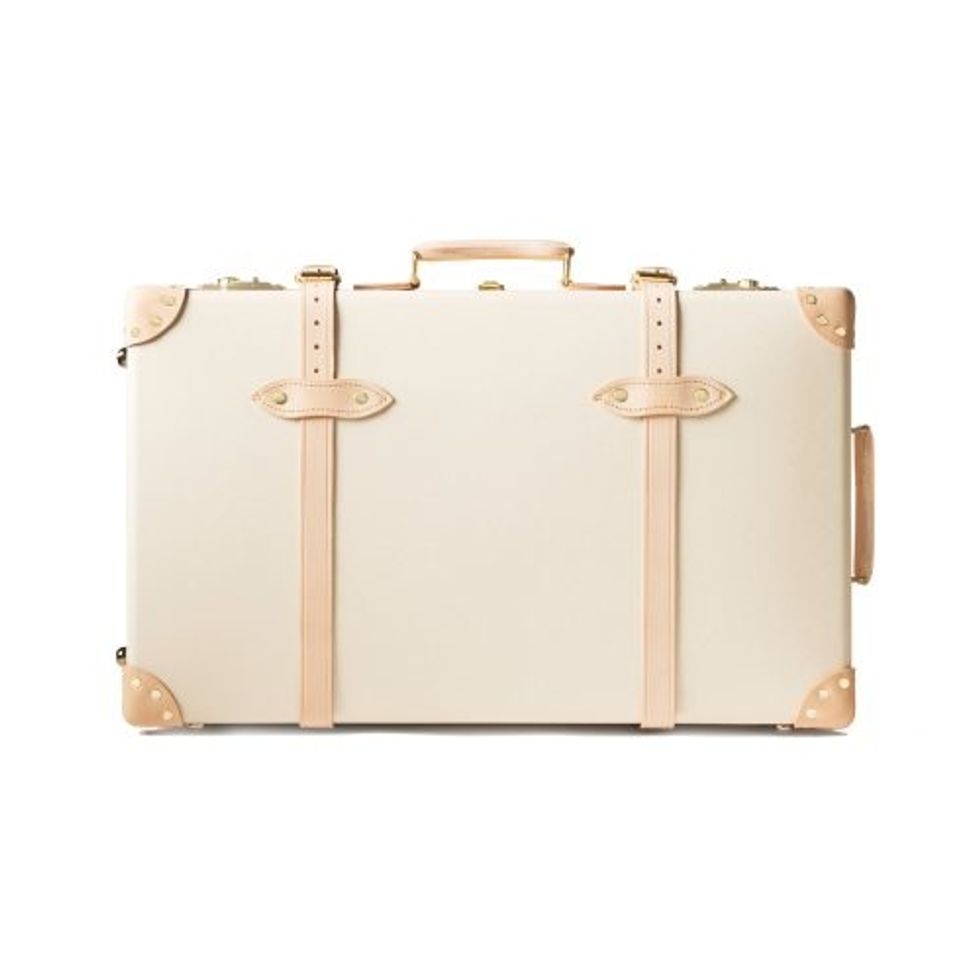 Globe Trotter
Add a vintage flair to any look while you travel in style with this trolley case that instantly takes you back to the 1920s.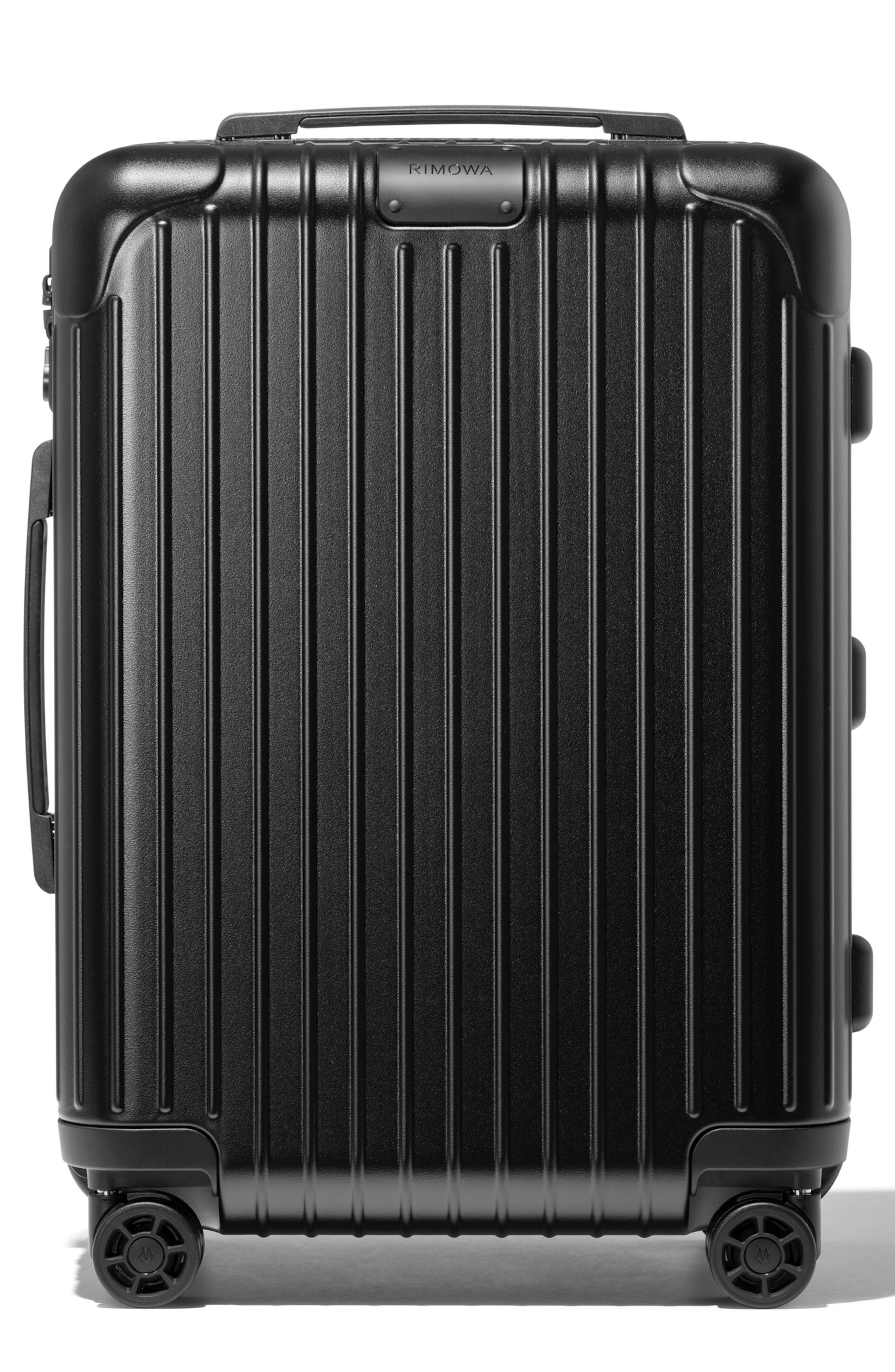 Grooved aluminum cases are a signature for this brand. If you have any doubts in regards to how stylish this case really is, just check out their collaborations with fashion brands, Supreme and OFF-WHITE.
Away, The Carry-On, $225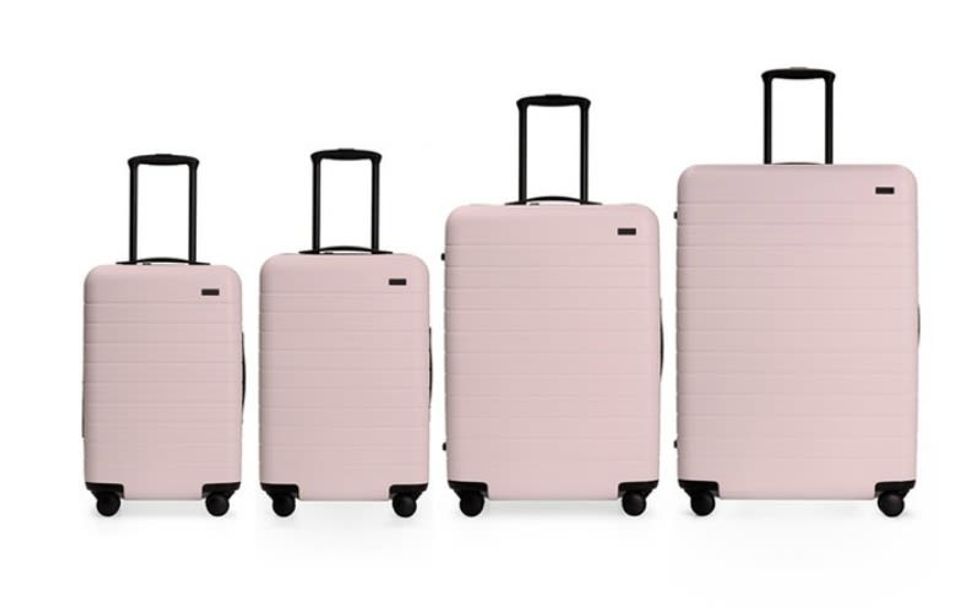 Away
Sometimes minimal is the best way to approach when purchasing your luggage. Luckily for us, brands like Away makes it easy. Their bestselling carry-on features a glossy, hard shell. And with color options to choose from, you will be sure to find one that suits your style.
Horizn Studios, M5 Cabin Luggage, $377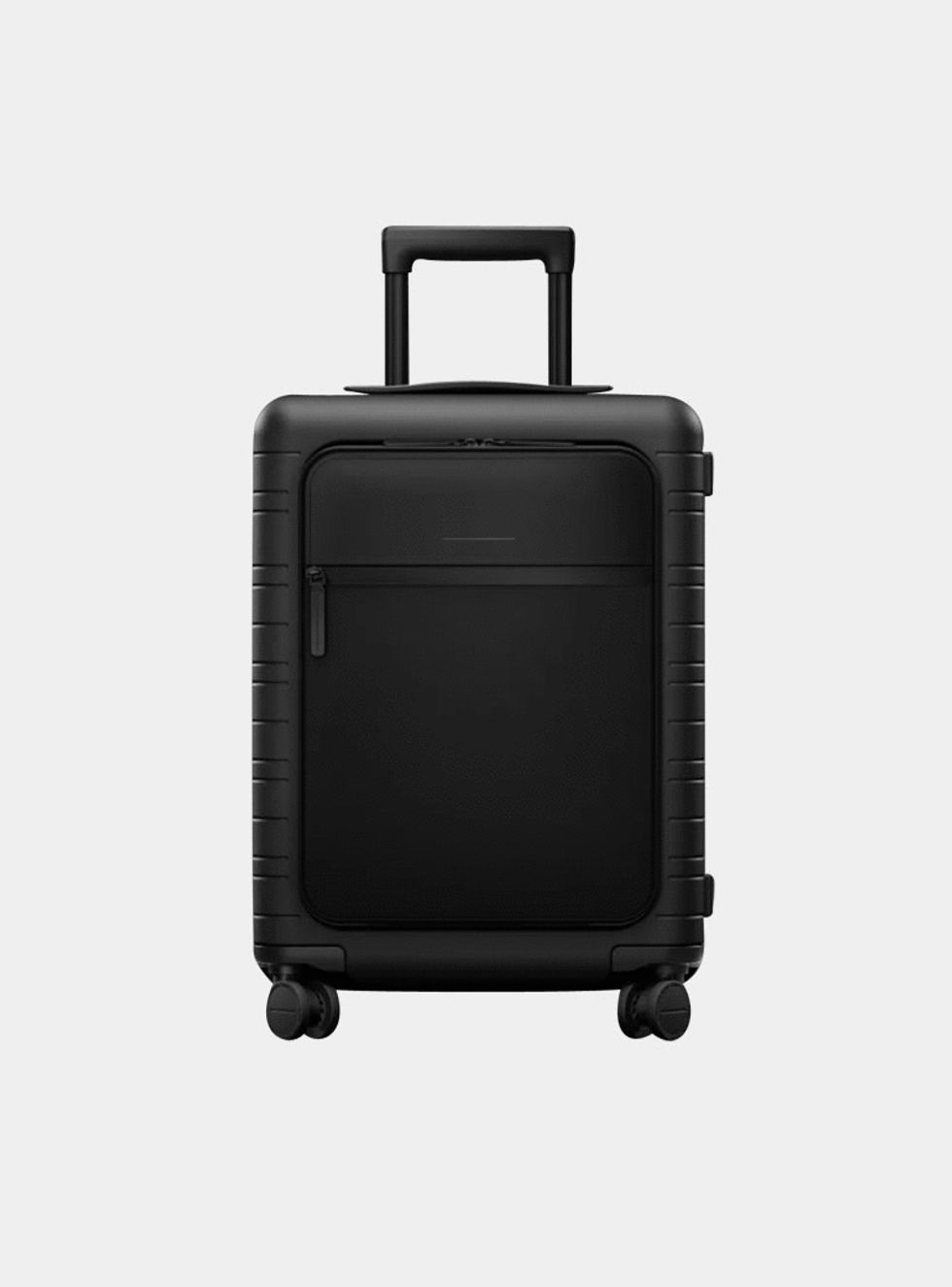 Horizn
This lightweight piece of luggage features a hard shell case and is available in a selection of colors. The addition of a front pocket to this design aids in the distinction of this piece of luggage while simultaneously adding major functionality.
Tumi, Extended Trip Expandable Packing Case in African Floral, $625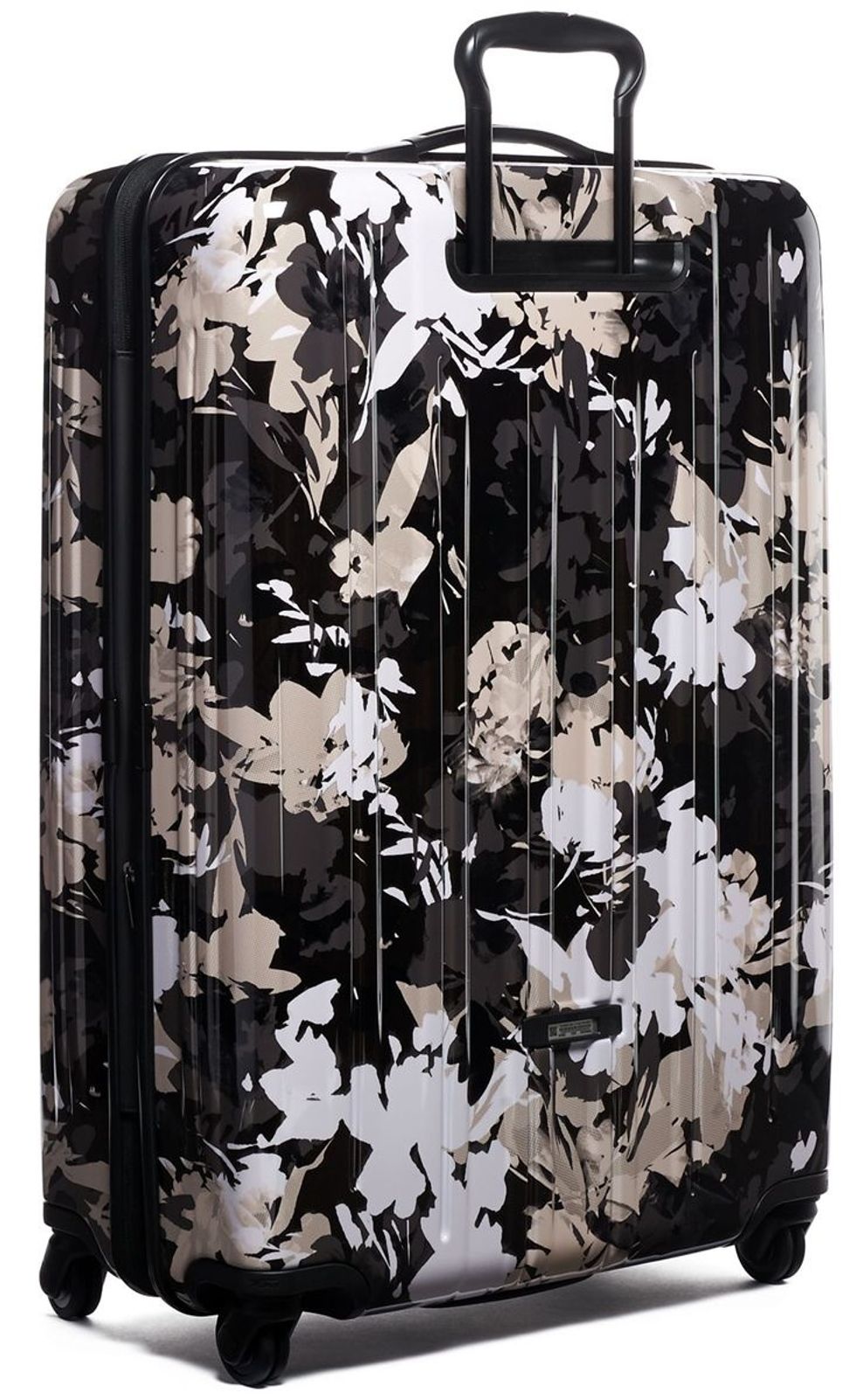 Tumi
Spotting your checked luggage will be a breeze thanks to this case that has been designed with an all-over floral print.
Herschel, Trade Luggage Power Small in White/Vermillion Orange, $269.99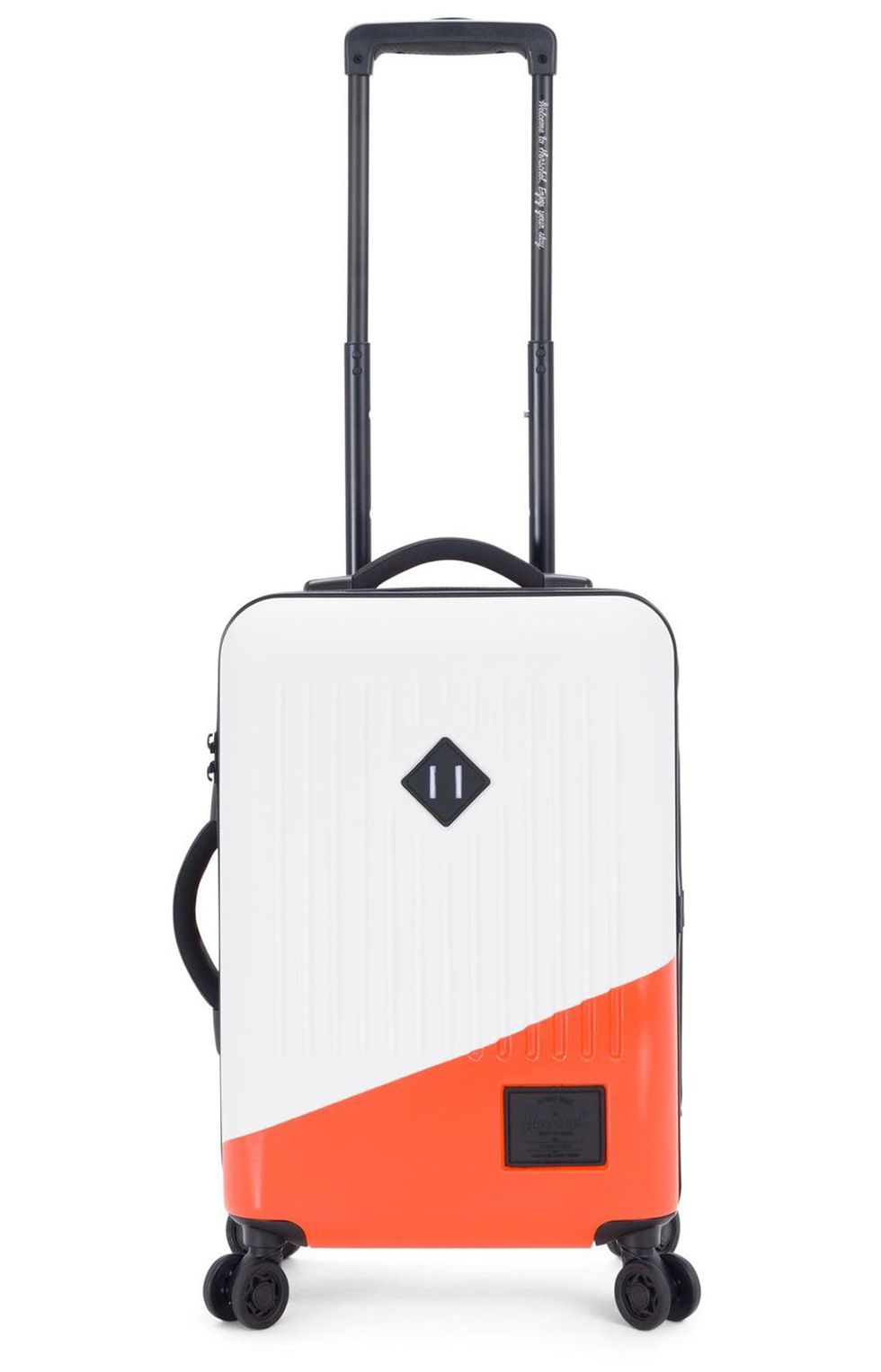 Hershchel
A split colorway design adds a unique touch to the look of traditional luggage.
Featured image by Getty Images.