---
The only thing sexier than a powerful man is a man who uses that power to help others, and damn, is it me? Or did Big Sean just become Zaddy? A lot of rappers talk about bossing up, but Big Sean put his money where his mouth is this year at the second annual DON (Detroit's On Now) Weekend, where the rapper not only hosted a block party and mental health panel but also donated a $100,000 recording studio to the Boys and Club. As the birthplace of Stevie Wonder, Anita Baker, and Motown, the rapper says that Detroit was the perfect place to House the first official Sean Anderson Foundation Production Studio:
"Detroit is like one of those staples in music. It's important that we keep that legacy of being one of music's backbones. We've got a reputation to uphold."
The entertainer explained that this is the first of many studios he plans to build across the nation in an attempt to give other kids a chance that he and his friends never had:

"I think it can save somebody's life, if they have somewhere to go. I think it can change somebody's life. It can be the start of million-dollar companies. … It all starts here. I think there are going to be a lot more millionaires and billionaires from Detroit, and I think the Boys & Girls Club is going to have something to do with that."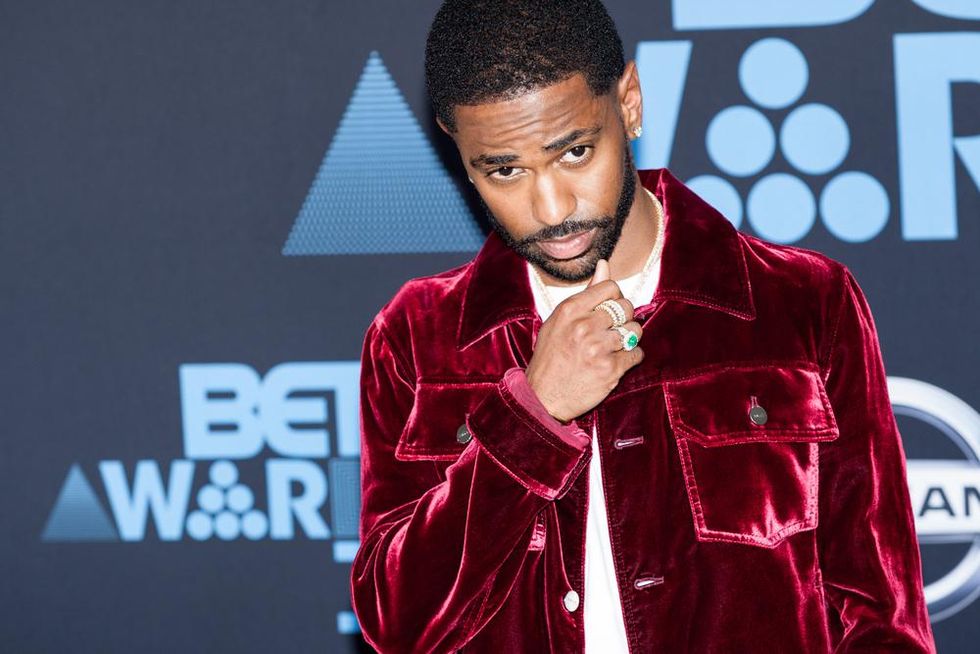 Jamie Lamor Thompson / Shutterstock.com
The two-day weekend was sponsored by The Sean Anderson Foundation, which is run by Sean's mother, Myra Anderson, and featured a live DJ, free haircuts and braiding, health screenings, and felony expungement. According to Big Sean, giving back to his community on this large of a scale was the most monumental money move that he could make:

"The west side of Detroit is my old neighborhood. It's a full-circle moment when your neighborhood supports you and holds you high, and you're in a position to be able to hold it up in your own way and take it further."
Whoever said boys don't cry told you a damn lie, and Big Sean is on a mission to erase that stigma for good, starting with his annual event. Over the past two years, the rapper has been candid about his struggles with mental health and was adamant about creating a safe space in his hometown for dialogue. He explained that it was important to him to host a mental health panel because there was a time where he wasn't likely to talk about his issues at all:
"I think that it used to have a little taboo or something, definitely a stigma to it. But I only talk about it because I know other people go through it. ... I didn't talk about it for any type of gain, career-wise. I just talked about it so somebody else could gain something from it. I had to learn how to deal with these types of problems a different way."
Men need self-care, too, and although it took Big Sean a whole lot of heartbreak and a one-year hiatus from music to realize this fact, he wants to put as many people on game as possible. The rapper says that his panel on mental health was of the most important things he's ever done and says it's important we adopt a new perspective as a community when it comes to self-care:
"One of the things I go through on a daily basis is learning how to take care of myself properly — that includes not just physically, not just spiritually, but also mentally, also emotionally. I didn't (always) realize it's the most important thing."
Big Sean is proof that you're never too much of a boss to forget where you came from.
Featured image by Jamie Lamor Thompson / Shutterstock.com