---
It's safe to say the heat is taking a toll on the environment, our comfort, and our makeup routines. For the last three months, I had to shelve my full coverage foundation, mascara, and even lipstick because it just felt like it was melting off of my face as soon as I walked out the door.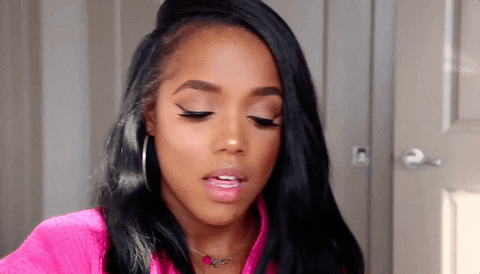 Giphy
With some trial and error, I've found a few complexion, lip, and eye products that feel light on my face while evening out my skin tone and masking my hyperpigmentation and making me feel #hotgirlsummer-ready.

*This list is specially curated by the xoNecole team and some links are affiliate links. If you purchase an item from an affiliate link, xoNecole might earn a small commission.
Want more stories like this? Sign up for our newsletter here to receive our latest articles and news straight to your inbox.
3 Ways To Turn Up The Heat On Your Fresh-Faced Makeup Look
Send Nudes: A Brown Girl's Guide To Nude Lip Colors
How To Flawlessly Achieve The "No Makeup" Makeup Look
Featured image by Giphy