As a financially strapped college student, I used to think that traveling was a luxury only afforded to the rich.
---
Still, that didn't deter me from finding awesome flight deals and packing my bags to destinations all around the globe. In total, I have been to 11 countries. Growing up I always visited Kenya at least once a year or every couple of years, and so it surprises me to see so many people hesitant on visiting the beautiful nation due to the terrorist attacks that have recently been reported in the news.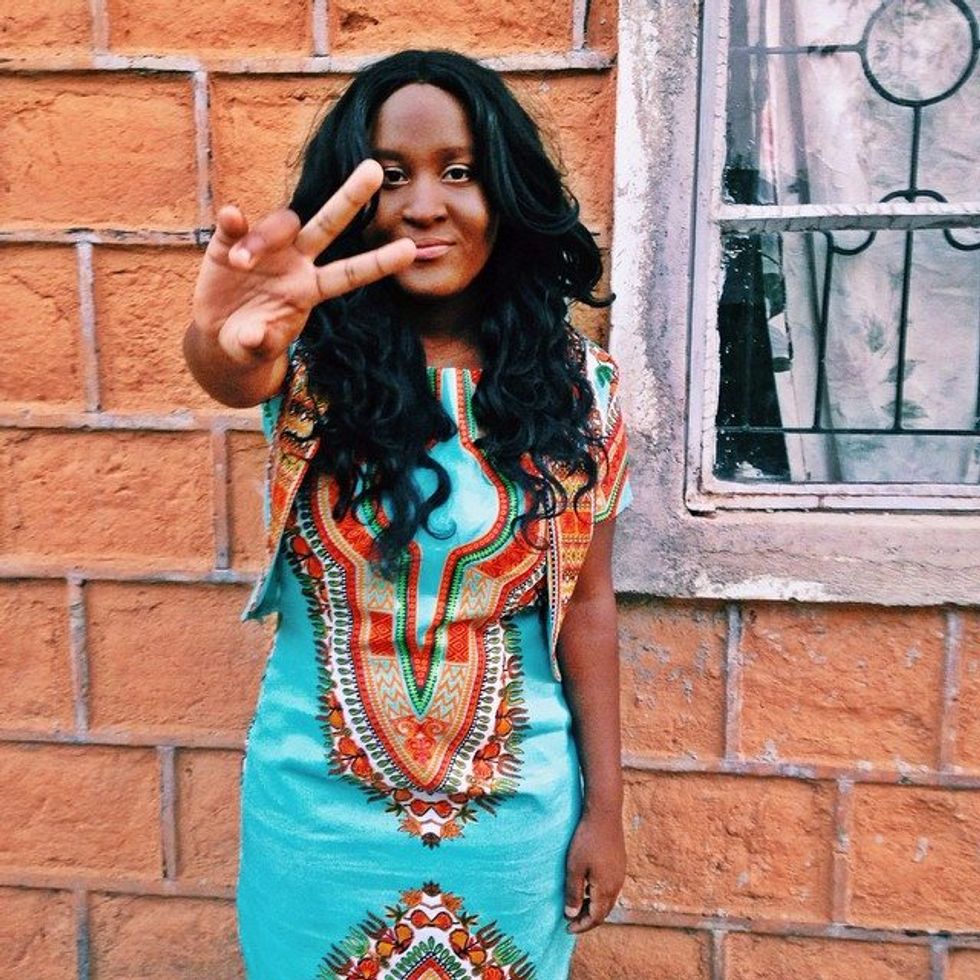 The media has a wonderful way of painting less fortunate countries as dangerous every time there is a terrorist attack, and it's something that cripples the economy of those countries. Many people fail to realize that the odds of being killed by a terrorist organization is slim, and that they have more chance of getting hit by a car in their own city.
I visited Kenya in 2014 just a couple of months after the Westgate Mall shooting, and when I got on the plane it didn't even occur to me that it happened months ago. We landed the next day and I enjoyed my vacation. I stayed in a Kenyan village with some of my family and took time to see some of the sites and native animals. It didn't once occur to me that I could die at any moment; I was too busy immersing myself in such a beautiful country. I thought to myself, If I had decided not to come out of fear, I would have missed out on the giraffes and gazelles and the experience of being with my family.  Sometimes our fears are driven by what we hear and see on the news. I'll admit that at times it's valid, but many times they're illusions.
[Tweet "Sometimes our fears are driven by what we hear and see in the news."]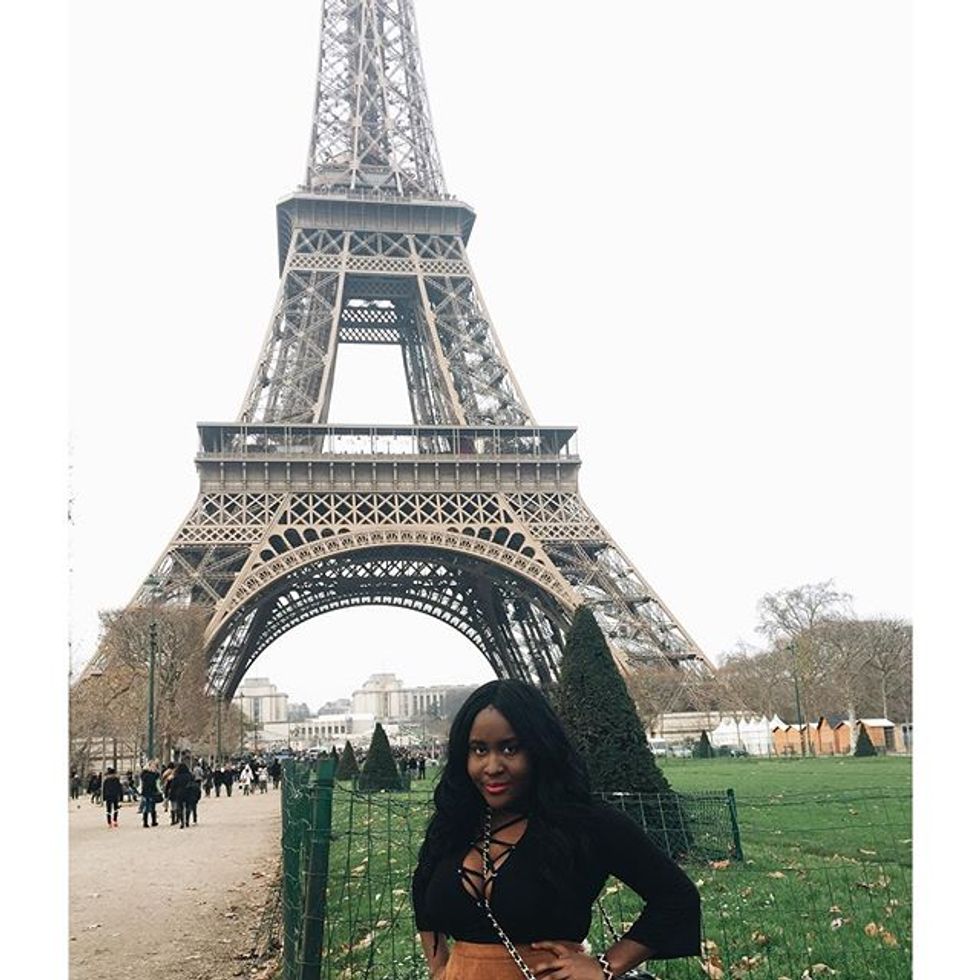 This past November, I booked a trip to Europe just weeks before the terrorist attack in Paris. At that moment, my friend and I both declared that it wasn't a good idea to go despite the pressure from our family members to stay in our "safe" country. Was our fear warranted? Of course it was, but what we didn't realize was Paris was going to be even more safe now due to the increased security. We were very close to cancelling our entire trip based on this one event. We went back and forth for days wondering if we should cancel and questioning whether or not we'd make it back alive. Eventually we decided that if it was our time to go, at least we'd die in an unforgettable city.
When December 9th came around and we boarded our flight, we couldn't help but to be giddy with excitement. We ended up having an amazing winter break as we explored the streets of Oslo, canals of Amsterdam, museums of Paris, churches of Barcelona, ruins of Athens, towns of Italy and Christmas markets in Berlin.
If we had decided to not go to Europe out of fear, we would have missed out on a world of memories.
As I write this, I'm still reeling from my recent trip to Egypt. When I first proposed the idea to my friends, they said no way in hell. When I told my mother, she couldn't believe it. Many of her friends asked why would I even go there. Egypt's tourism has been declining yearly due to the revolution and terrorist attacks. At one time, many people flocked to their beaches, now it's a ghost town. Since I've learned to live fearlessly, I booked my ticket to Egypt with my friend and hoped for the best. Of course I was scared that I might lose my life as terrorism gets increasingly worse in Egypt. I even confessed my fear of going to my friend, and he reminded me that we are from one of the most dangerous cities (Baltimore) and that we can easily be killed at anytime, so Egypt shouldn't scare us. He had a very valid point. The flight date rolled around and I was excited; I couldn't wait to land in Cairo and gaze at the pyramids that I'd previously only seen in photos. We landed at 2AM, and it looked like a war zone. Many builds were torn down, and some were only halfway standing. You could visually see just how much Cairo has been suffering. It didn't help that the taxi driver swindled my friend and I out of money. My friend was scared, and as soon as we got into the hotel room he remarked how he wanted to go home.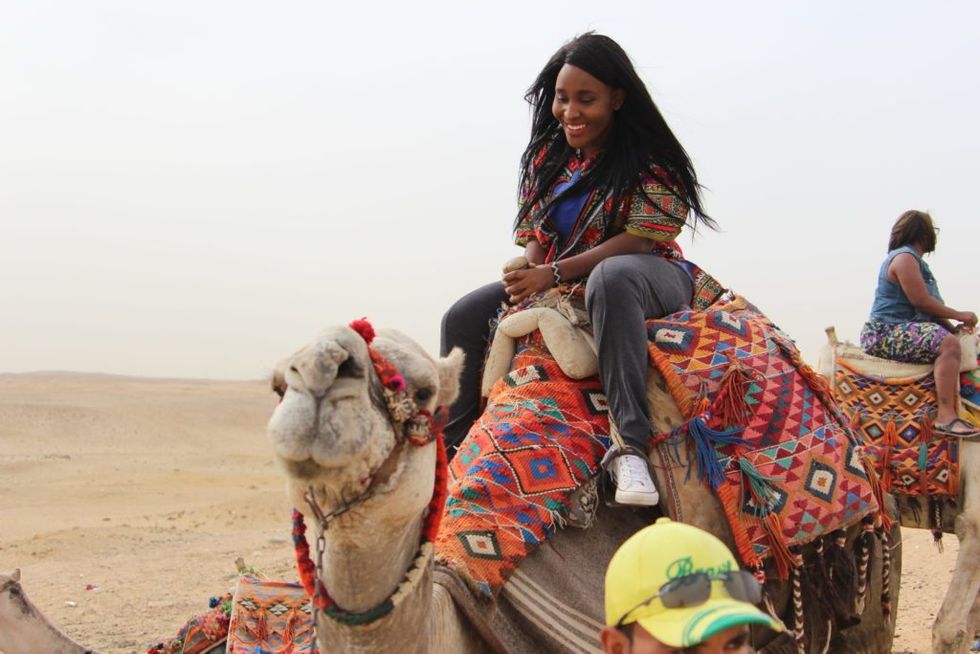 Despite all of this, I kept a positive attitude. The next day we went to see the pyramids, and I realized that seeing a piece of history was worth it. When I came face to face with King Tut's mask, I knew coming to Egypt was a good idea despite what the media said. We even rode ATV's in the desert, something I wouldn't have been able to do if I stayed home.
[Tweet "While we are alive we should do all the things we want even if it scares us."]
The truth of the matter is we all will pass away at some point--maybe today, tomorrow, or many years from now. While we are alive we should do all the things we want even if it scares us. If I would have cancelled all of my trips due to fears, I wouldn't have experienced so many cultures and met so many people. I wouldn't have such a great Instagram feed either. It is the media's job to scare you and shove terror in your face; they want your views. The memories I have made are priceless, and are a general lesson in life do everything that scares you.
What have you done that scares you today?
_______________________________
 Evelyn Atieno is a college freshman majoring in international affairs, she hopes to one day be a diplomat for the USA. She is editor in chief at Affinity Magazine, a social justice and political magazine for teenagers.