---
This post is in partnership with Ulta Beauty.
"Sales, sales, sales, sales, sales I do adore." Ulta Beauty has us sangin' with the drop of their 21 Days of Beauty sale! What does this mean? Let me fill you in. One of the biggest beauty sales of the year is currently underway, so mark your calendars and get your girlfriends because it's time to ball on a budget!
Let's be real, most of us either have or need a budget for our beauty needs. It can cost some major coins finding the right cleansers, the right beauty service, or the right brow pencils that will keep our eyebrows on fleek. Ulta Beauty has the game on lock. Each week, the beauty retailer will offer 50% or more off of various products for one day only.
Yes, that's right, this is the perfect opportunity for you to try all of those new products you've had your eyes on. Now you get to throw it in the bag for half the price! Products range from makeup to skincare and more.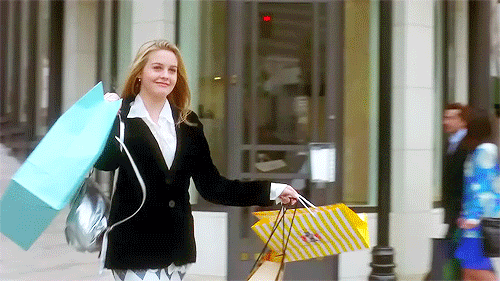 media0.giphy.com
The sale runs from March 15 to April 4 — that's almost a full month of deals. Keep in mind that the Ulta Beauty deals vary from week-to-week and there are new deals every day on-sale for a 24-hour window. We'll be releasing a new article for each week, so make sure you check back with us so you don't miss a sale!

Now get ready, mark your calendar and literally shop until you drop!
Let's get into the week 1 (March 15 - March 21) deals:
*Source: The NPD Group, Inc./U.S. Prestige Beauty Total Measured Market, Makeup Sales. Jan 2018-Dec 2018
Featured image by Shutterstock