It seems like there are literally a billion relationship books out on the market. But if there's one that I personally think every individual should own, it's a copy of Dr. Gary Chapman's best-selling read The Five Love Languages: How to Express Heartfelt Commitment to Your Mate.
---
If you're not familiar with it, the gist is this—all of us desire love. However, the way that we need love to be expressed breaks down into five main categories: Words of Affirmation, Quality Time, Acts of Service, Physical Touch, and Gifts.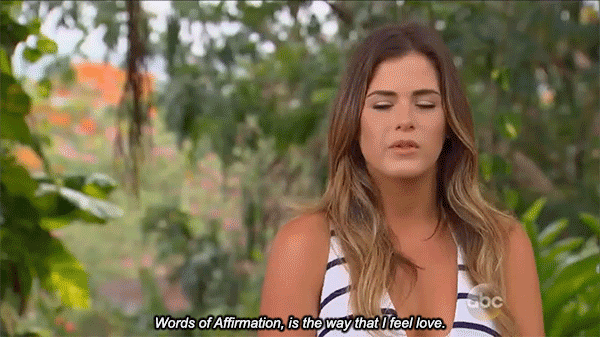 static1.squarespace.com
According to Dr. Chapman, we each have a top two (for instance, mine are Words of Affirmation and Physical Touch). It is his opinion that the more we get loved in our individual language(s), the healthier our relationships will be. (If you're not sure what you or your significant other's love language is, you can take a quiz here.)

When it comes to how you can express your partner's love language on a consistent basis, I figured that one of the easiest ways to do that is by coming up with date ideas that center around it. Easier said than done, right?
I hear you. That's why I did some thinking and came up with a list that can take out some of the guesswork out of it all. That way, all you have to do is plan the date and take the credit for being thoughtful, romantic, and totally fluent in your partner's language of love. (You're welcome.)
Love Language: Words of Affirmation Date Ideas
This is someone who needs love expressed to them through words. Compliments. Encouragement. Texts throughout the day. Hallmark cards. Handwritten letters (extra bonus points if you actually mail them!). Song lyrics and poetry. If it's loving and in written word form, they will feel totally adored. Click through the gallery below for Words of Affirmation date ideas:
Record Video Before a Date
How cute is this? Right before you're headed out on a date, shoot a video about how excited you are to go on it and send it to your significant other. It's sweet, unexpected, and probably something that they've never received before.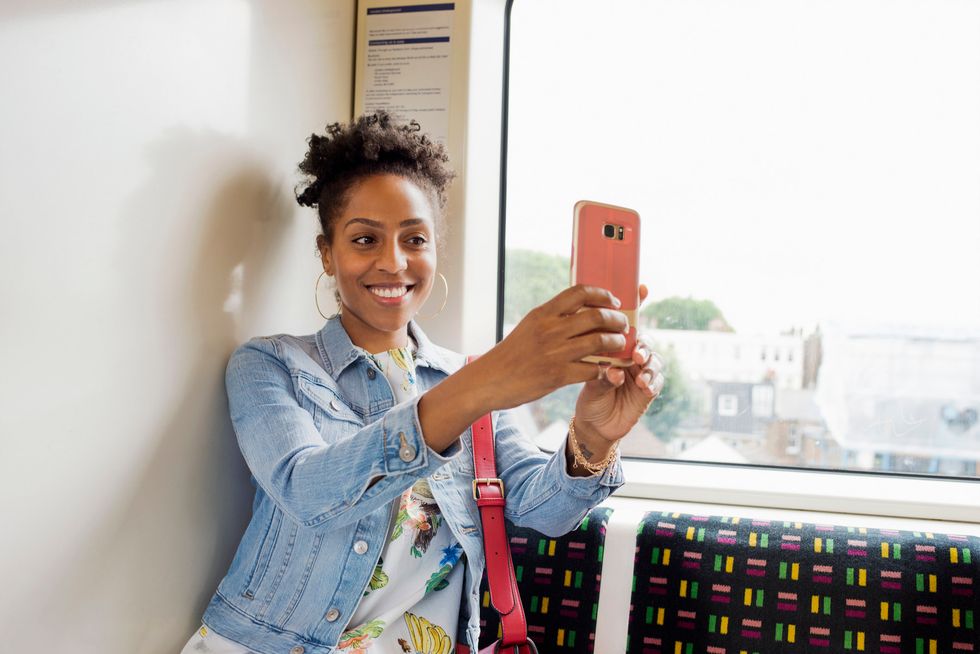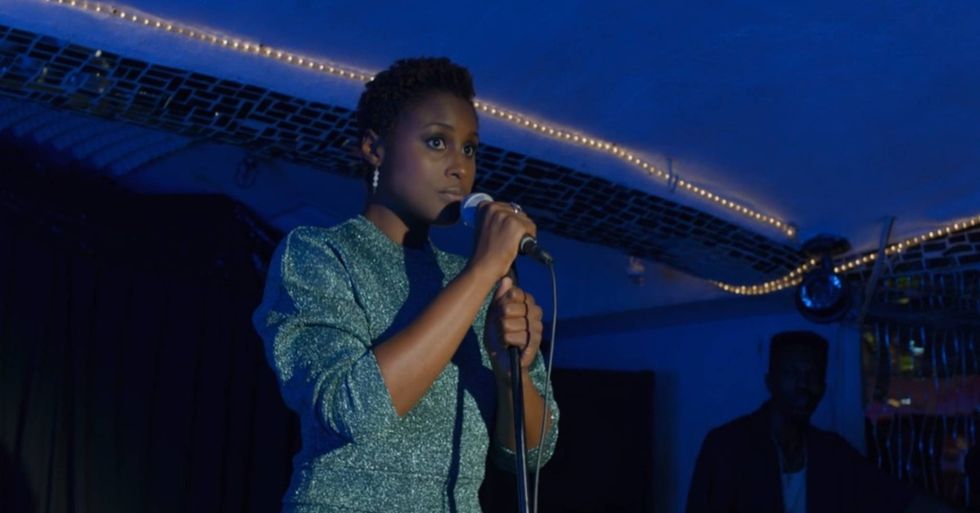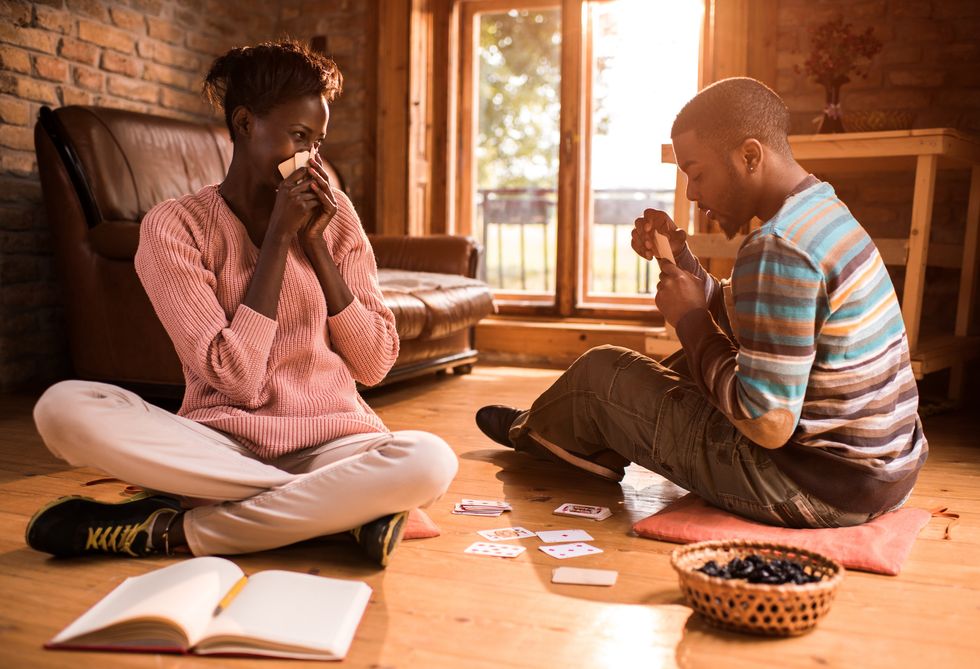 Love Language: Quality Time Date Ideas
Cue in High-Five's "Quality Time" jam right here. This person wants your undivided attention. They are content strolling through the neighborhood hand-in-hand or binge-watching television shows on the couch, as long as your phone is off and you're totally focused on them. Click through the gallery below for Quality Time date ideas:
Go on a "Favorite Things" Date
If you're trying to come up with a unique idea, send a text earlier in the week asking your partner to list some of their favorite things (favorite bar, favorite restaurant, favorite park, etc.). Then, when it comes time to go on the actual date, have it consist of one of the favorite places you like to go and one of the favorite things they enjoy too.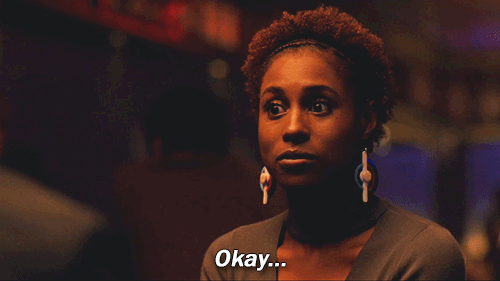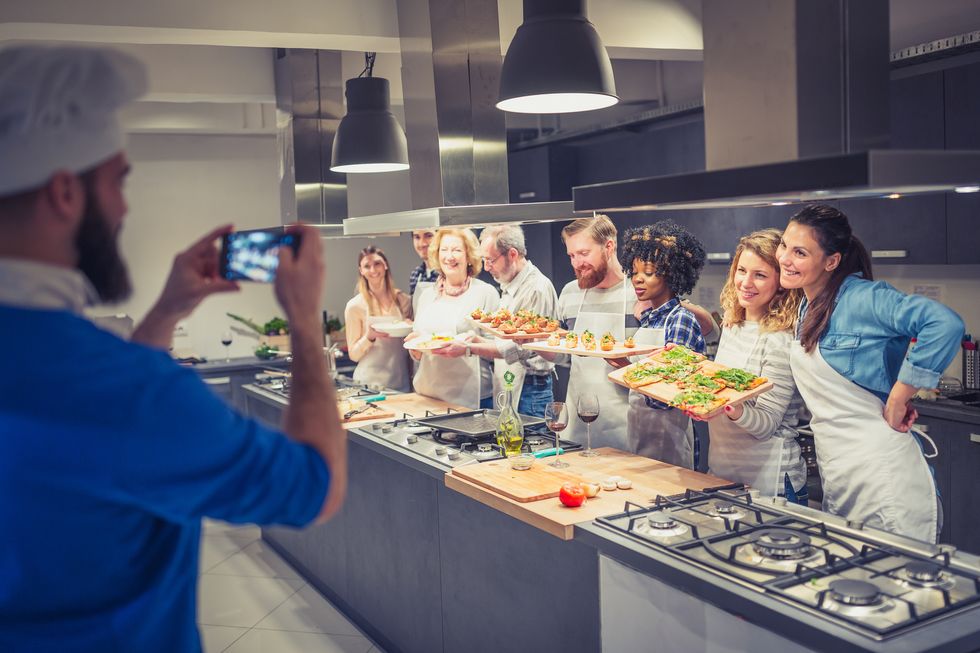 Love Language: Acts of Service Date Ideas
If there is a "practical love language", this one would probably it. Getting your significant other's car detailed while they're at work, helping them clean up whenever you're at their house, running an errand for them when you know their schedule is tight—basically, if you are proactive in doing things that will make their life easier, they will feel loved by you. Click through the gallery below for Acts of Service date ideas:
Plan Something Community Service/Philanthropy Based
There's something super dope about people who enjoy giving back to others, especially if they are doing it together. If the both of you have a passion for philanthropic efforts, reach out to local churches or non-profit organizations to see if they have any upcoming projects that could use some volunteers.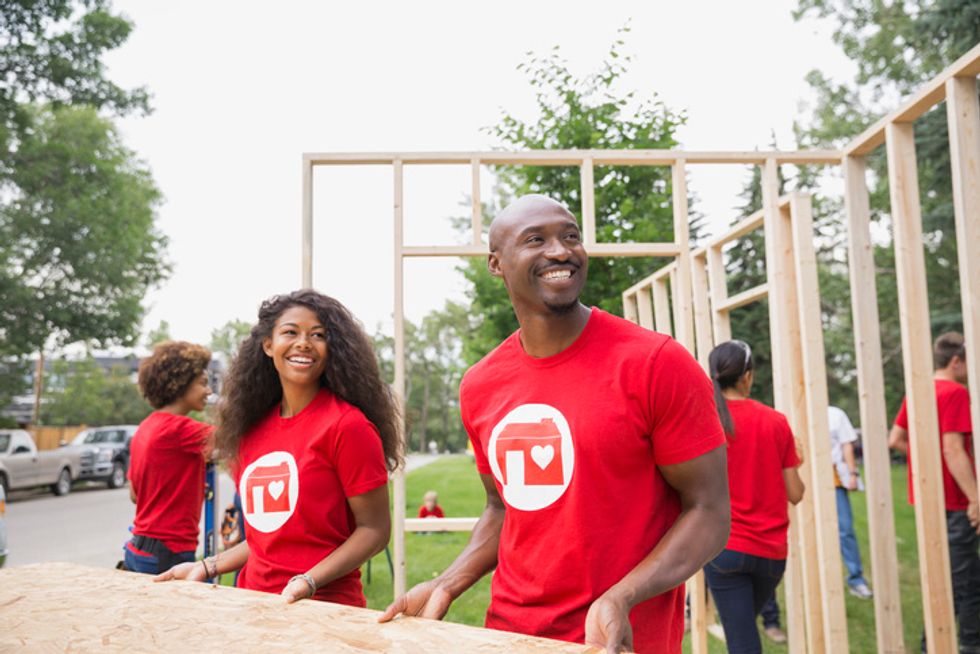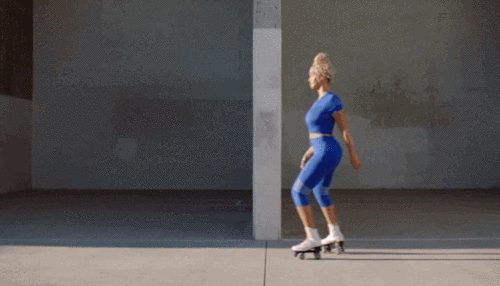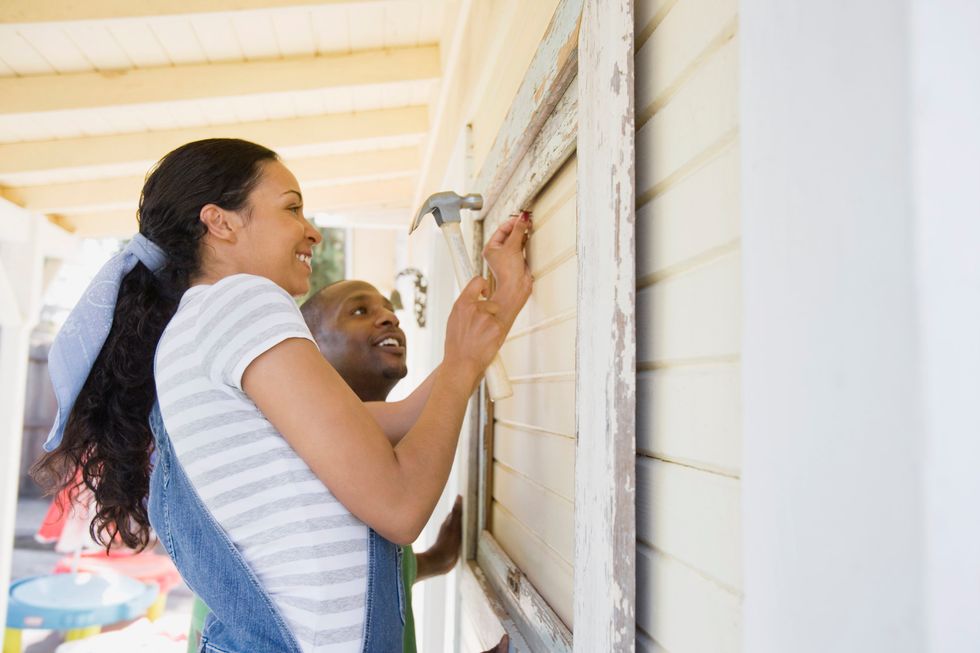 Love Language: Physical Touch Date Ideas
Although some people automatically take this to mean sex, they shouldn't. After all, who doesn't like sex, regardless of what their love language is?
This love language is more about the kind of closeness and comfort that physical touch in all forms conveys. Holding hands, cuddling, kisses on the forehand, faces being held before a smooch on the lips—even a body part like a leg or arm being draped over another while hanging out or a caress during a conversation. All of these things are extra-special to someone with this love language. Click through the gallery below for Physical Touch date ideas:

Try a Couples Massage
Whether you both decide to go to a local spa or you decide to, pardon the pun, take matters into your own hands, it's an awesome date to have a couples massage. It's soothing and relaxing and a great way to learn where each other likes to be touched most.
If you'd prefer to DIY at home, click here for some massage tips and here for several DIY massage oil recipes.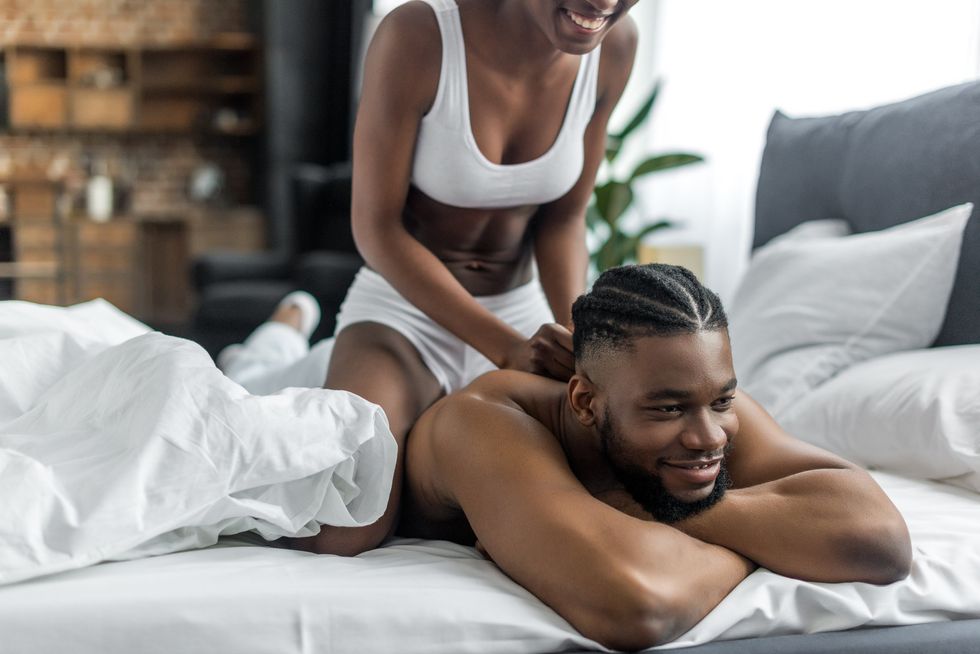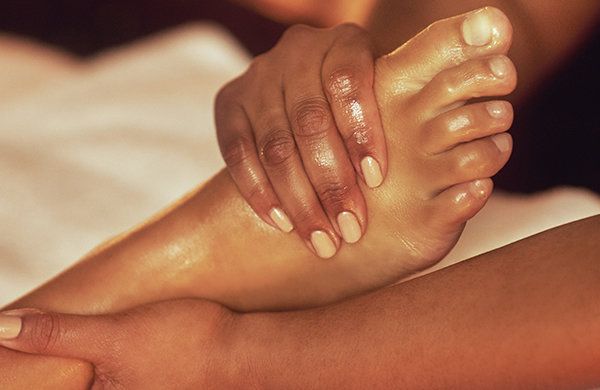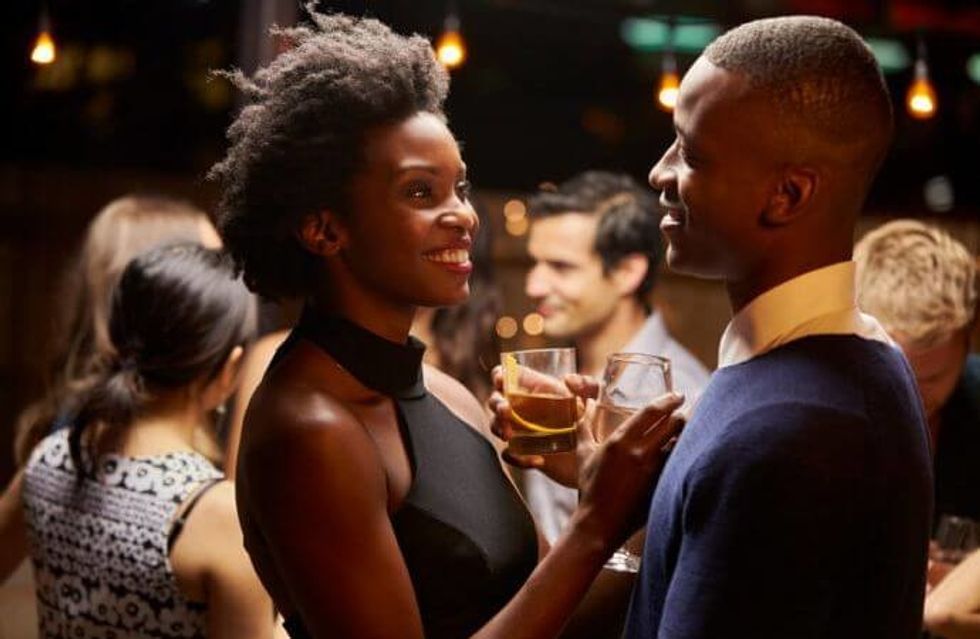 Love Language: Gifts Date Ideas
Contrary to popular belief, having this particular love language doesn't make someone materialistic or a gold-digger. It simply means this kind of person prefers tangible expressions of love. Souvenirs from trips, small tokens of affection, handmade presents—something they can hold in their hands and look at years later are what fall into this particular category. Click through the gallery below for Gifts date ideas:
Go to a Place Where You Can Make Items
If your significant other is into gifts, surprise them by taking them to a place where you both can make practical items that are also romantic. Most cities have places where you can make anything from art and candles to jewelry and soap.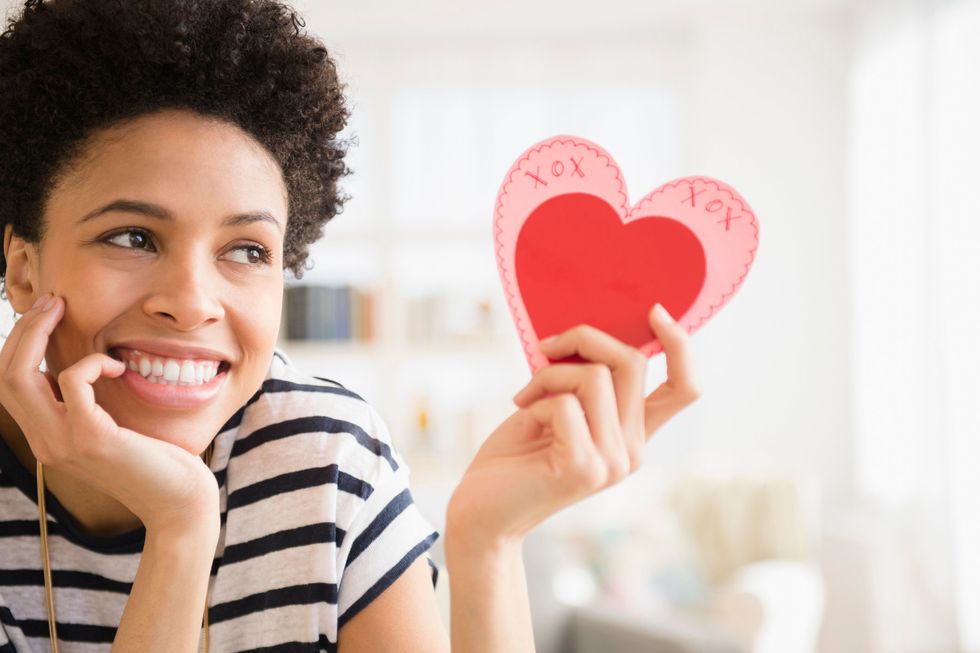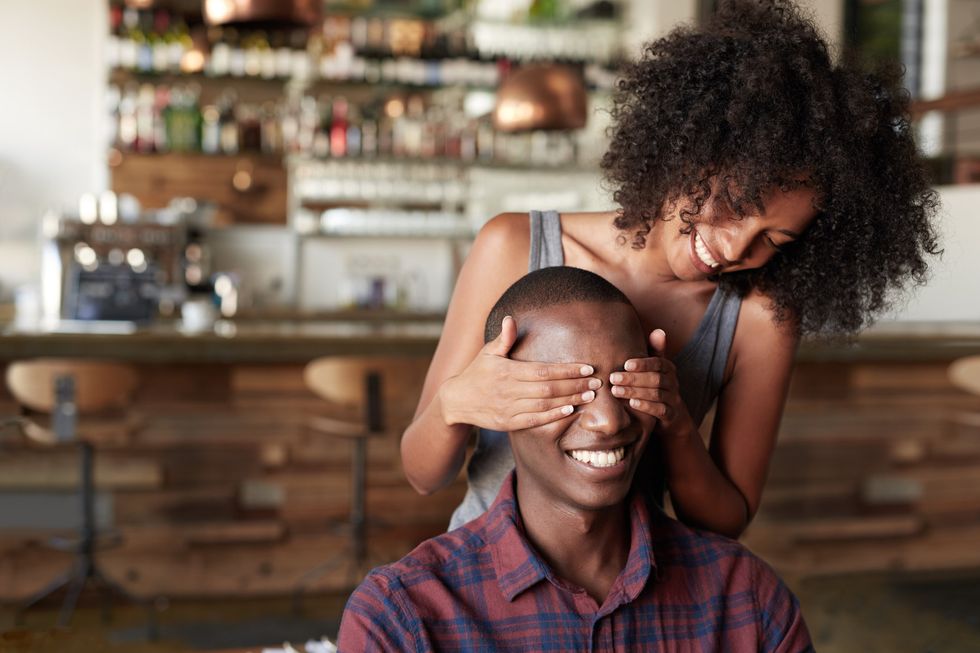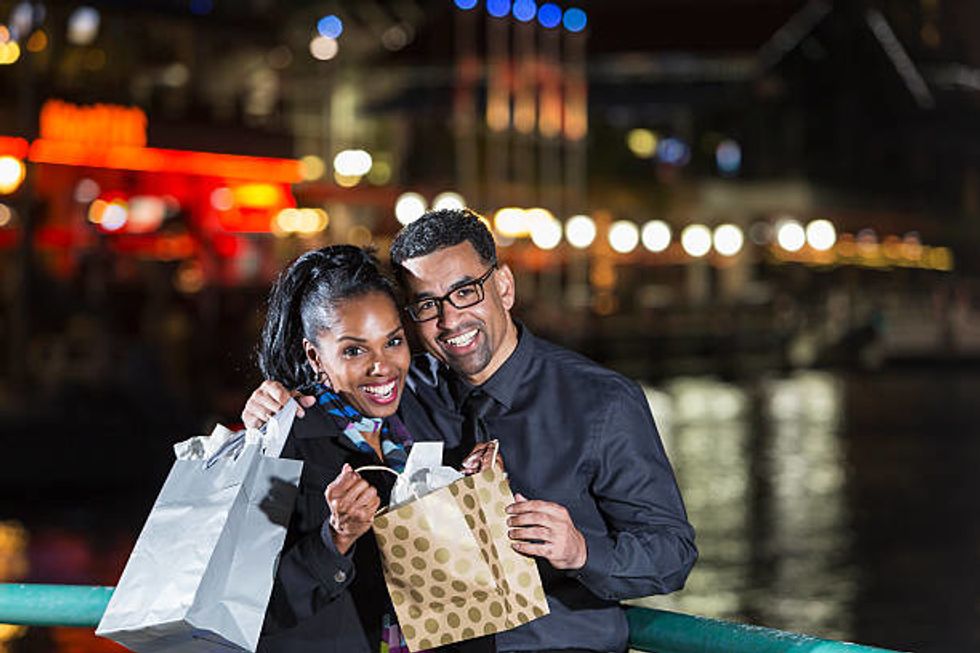 Related Stories:

I Discovered My Husband's Love Language ...And It Changed Everything - Read More
5 Date Night Ideas that Are Better Than Your Average Dinner- Read More

He Loves Me Like XO! 6 Women Share Their Perfect Date Stories- Read More
Spice It Up: 10 Creative Summer Date Ideas for You & Bae- Read More
Featured image by Shutterstock