---
The queen Toni Braxton is not just some artist, she is THE artist. And she's the ultimate muse for reinventing herself, maintaining a career that spans over nearly three decades. She is notorious for switching up her looks for the people, and she is notorious for slaying each look every time.
And her most recent look is no different, as she hit us with the ultimate flex.
How? Well, because auntie is rocking the cutest, sleekest, blonde pixie, and we can't help but to swoon. While promoting her latest album, Spell My Name, which was released on vinyl December 4, the 53-year-old singer took to social media to model her new look. Sis stunned us all in a bold red lip, in a sheer black top, and stylish rose-tinted sunglasses. In her debut for the look, she said:
"They say blondes have more fun! I'll let you know after Thanksgiving! Wishing you and your family a healthy and happy Holiday!"
And make no mistake about it, we all know Toni isn't new to the pixie cut. She first stepped on the scene in 1993 with an iconic short look for her debut album. Additionally, her music catapulted to the top of the charts, having us all running to the salon asking for "the Toni Braxton cut" (it actually was the most requested hairstyle among black women that year). And since then, she's known for keeping us on our toes and basically single-handedly switching it up for entire generations (even with Beyonce releasing images dressed up as Braxton for Halloween in 2018).
And it has remained this way, for as long as I can remember. Even her most iconic looks were all accompanied with new hair.
From her jaw-dropping Grammys ensemble:
The night she picked up the award for best female R&B vocal performance, she wore a dazzling barely-there dress and golden locks as she worked the room. She told People:
"I've always gone a little risque with all my other awards [show outfits]. I decided that before I got married and had babies, I'd wear this."
To that time she asked bae to un-break her heart: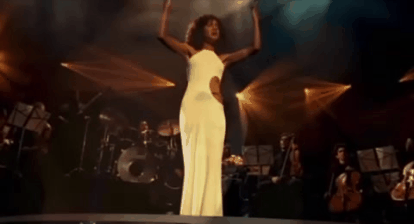 YouTube
Braxton's most known single had recently been recognized by YouTube for surpassing 500 million views. Of the accolade, she told the December issue of Harper's Baazar Vietnam:
"The day I received the notification call from YouTube, I was shocked! The milestone of 500 million views is so surreal. [I] remind myself of it every day. I am grateful and happy with everything God gave me."
...she can slay it all.
But don't expect her to stop giving us style envy anytime soon, when asked in an interview with Soul Train if she preferred short or long hair, the singer, who has been battling lupus, said:
"Today it's long hair. Tomorrow it could be short hair."
A.K.A. she doesn't have a preference, but that she can certainly keep up.
And although we don't know quite yet what she's going to serves us with next, we can gladly say we'll be tuned in...as we have been for almost 30 years.
Are you a member of our insiders squad? Join us in the xoTribe Members Community today!

Feature image via Toni Braxton/Instagram