When it comes to the perfect date, sometimes the least obvious way is the absolute way to conquering a woman's heart!
There is nothing like a romantic date planned by the one you love. Wouldn't you love a warm bath filled with bubbles waiting for you after a long day at work? How about a candlelight dinner for two after a long day of running errands? Or maybe you can appreciate a really nice piece of jewelry that expresses his feelings for you? These are the things that pull at our heartstrings whenever they're done, and surprisingly, some men actually get it!
---
We were inspired to speak with some of our xoNecole readers about romantic dates planned by their favorite guy that was the most thoughtful, romantic, or even sappiest dates ever; dates that embodied the perfect date in their hearts and mind, only proving that the right man is out there waiting to be the king to your queen.
Check them out below:
Baby Let Me Be Your Vacation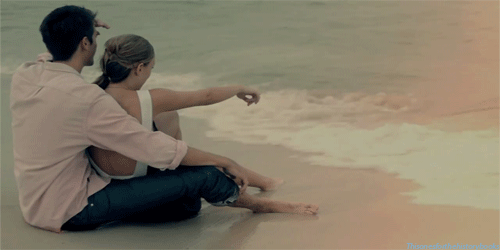 "I had a stressful year. I didn't mean to take it out on my boyfriend, but I did. At this point in our relationship, I thought he might leave me - or worse - cheat on me. I wouldn't blame him for doing both. I'd lost my job as a banker, and my blog was losing sales. I was the breadwinner, and he was a high school teacher. I paid and provided everything. Even bought his sister a bar.
The week prior to Valentine's day he asked me, 'This Valentine's Day, you won't throw a vase at me, right?'
I laughed and replied, 'No.'
I promised not to do that again. He chuckled and said, 'Good, because when we go to Hawaii, I'll ensure there aren't any vases,' he winked.
Initially, I hadn't realized he meant he purchased tickets for Hawaii on Valentine's Day. My eyes widened with glee and I jumped on him. Unfortunately, we broke up a year later due to my work obsession. All in all, this was the best Valentine's Day date EVER!"
- Scarlett K., @DodedahJones
On Bended Knee
"My boyfriend told me to reserve Friday night for our date night. He said we were going to a play near our favorite date spot, the Washington Monument. The summer before, we went out for hibachi, then we walked around the monuments and talked for hours. It was one of those nights that you want to relive.
So Friday comes and we finally got to the monument.
I'm looking around and don't see anywhere that a performance would take place. I start asking questions like, 'Are we late? Where exactly is this play that you speak of?'
Walking up, I had the strangest feeling overcome me like something was about to happen. As I look up, I see his friend come around the corner with a camera and my family and friends appear out of nowhere. He asked to spend the rest of our lives together and if I would be his wife. Of course I replied, 'Yes!' It was a night filled with laughter and cheers."
- Vecoya G., IG: @vecoya
School Daze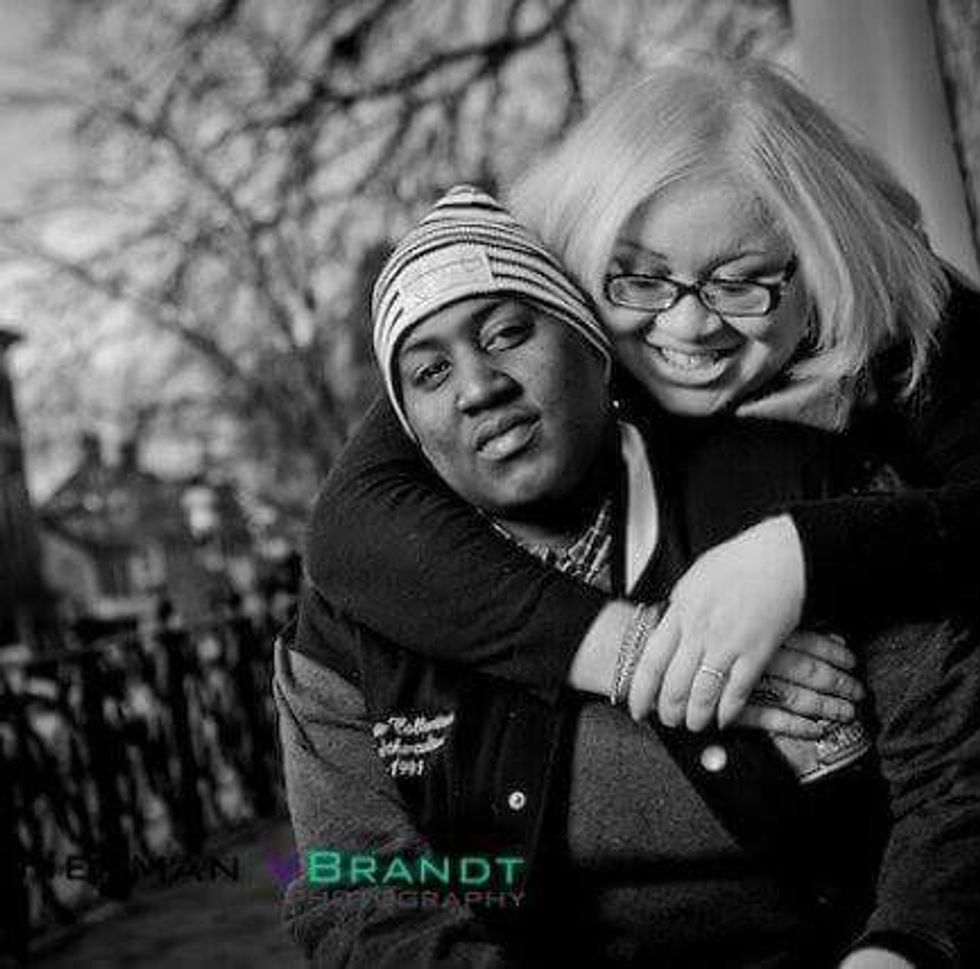 "When you are in college, you are typically strapped for funds unless you have employment. I was fortunate to not have to work in college, but I was broke. When I would come home to Delaware from college in Florida, my boyfriend and I wanted to spend every moment with each other. Money didn't really matter much, as long as we were together.
One evening, we really wanted to have a date, but didn't want to break the bank. So, we created a romantic candlelit dinner for two right in my mom's house in a spare room. He took a suitcase and covered it with a tablecloth, lit beautiful long-stem candles, played some old school tunes (our favorite), and cooked dinner.
It's the small things, the thought and effort to make me feel special. That's why my boyfriend from senior year of high school is now my husband."
- Sara C.- IG: @anaraoriginal
Special Affair
"I work long hours as a hairstylist. One random evening after work, I came home to a dim home with rose petals meeting me from the garage door all throughout the kitchen. My living room had a small card, table set with a tablecloth, roses and candles, for dinner by our fireplace. Music was playing. I was greeted by two small hostesses (my children) that sat me at the table with a printed dinner menu. My husband cooked and served dinner.
We talked over wine and dessert, and we danced cheek-to-cheek. Following dinner, I went upstairs to a nice bubble bath with more rose petals. He washed me from head to toe. I relaxed and fell asleep to a body massage with Eucalyptus Spearmint lotion. It was the most romantic surprise date and random act of love from my husband. It was perfect."
- Ebony S.- IG: @Ebonynstroder
Jason's Lyric
"My husband once surprised me with a romantic interlude. He told me we were going for a hike. Being competitive athletes, we were always going for a run, a bike ride, or swimming, kayaking, etc... Ugh! Another workout, I thought. But then I saw him remove a blanket and some snacks from the back of the van and stuff them into his backpack.
We hiked into a field with tall shrubbery off the beaten path and he spread the blanket out with the hopes of an impromptu picnic. And then he intended to make love to me right out in the middle of nature. The tall shrubbery and the time of year created a situation with yellow jackets and bugs. We ate fast and never got past a few kisses before the bees were just too much.
Still, I thought it was impossibly romantic that he wanted to make love to me in a beautiful setting of nature."
- Stacey G., @staceygreene47
I Was Martin And You Was My Gina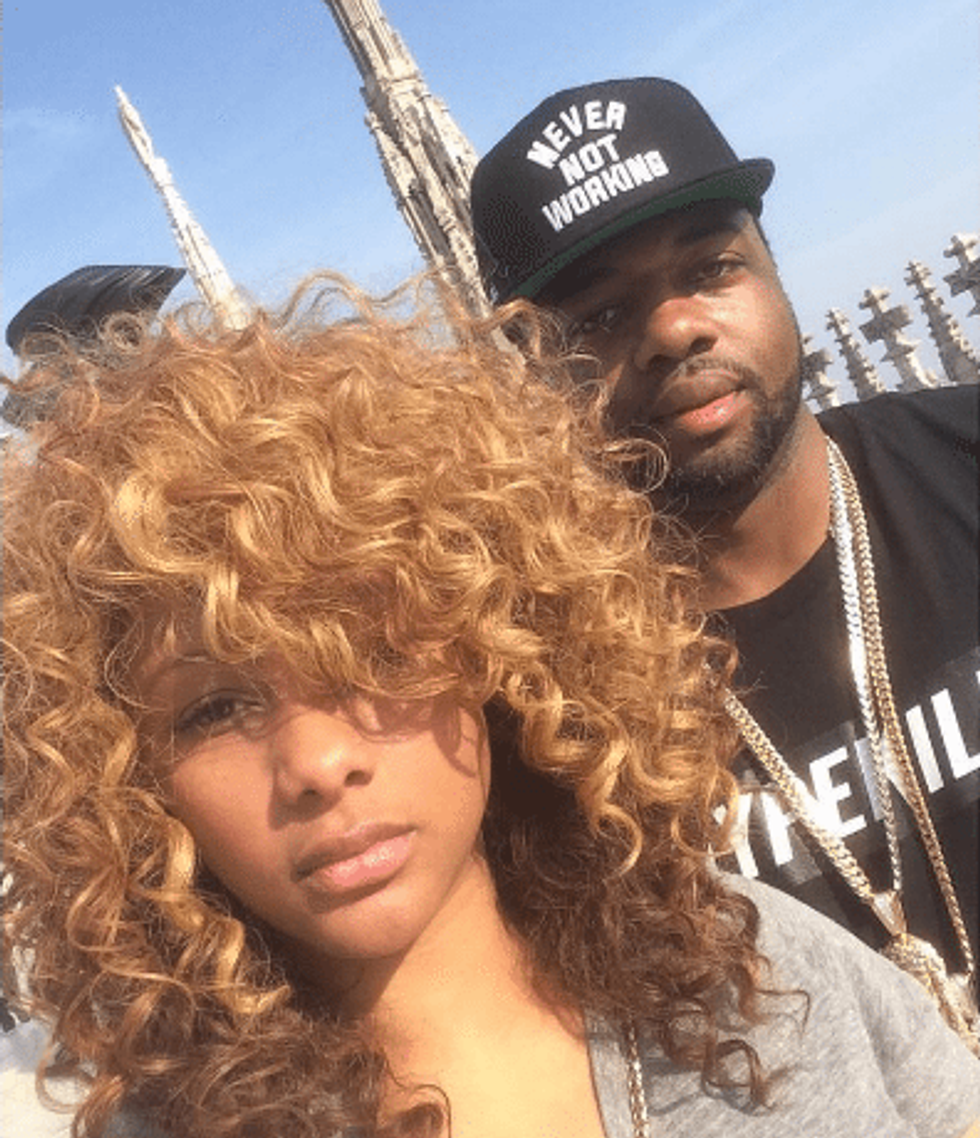 Friend Nominated Story by Soraya J.:
"I am a friend to one of the cutest couples on the planet. They even call me the Pam to their Martin and Gina
When we met, Mecca and Monte (soon-to-be Mr. and Mrs. Henson) were very fresh, and in a short time, quickly became the best things in each other's lives. Anyway, Mecca, who can plan an event with her eyes closed, got the script flipped on her recently when Monte asked a few of her friends and employees to help him plan a surprise at-home dinner.
He even got the celebrity chef Mecca usually books to do a favor and cook a dinner for two. Monte filled their place with flowers, candles and decorations, and got matching sweatshirts for them to wear during dinner. He even created a Snapchat filter to be used at home so they could snap everything."
Watch the video of Monte's surprise for Mecca below.
Was there a time when your BAE did it right and surprised you with a thoughtful, romantic, or even sappy date? We all want to read about it in the comments below!