In life, we are often forced to develop coping mechanisms just to get through our daily lives.

---
When it comes to trauma and difficult situations, it's human nature to find ways to cope with the unbearable. For Tiffany Haddish, laughter is one of the best forms of therapy. The actress and comedian has had to grapple with her own turbulent early life, including her father walking out when she was three, her mother's accident (which caused severe brain damage leading to mental illness and abusive behavior), and having to spend years in the Los Angeles foster care system. She details all of this and more in her memoir The Last Black Unicorn and credits attending the Laugh Factory Comedy Camp for her career in comedy.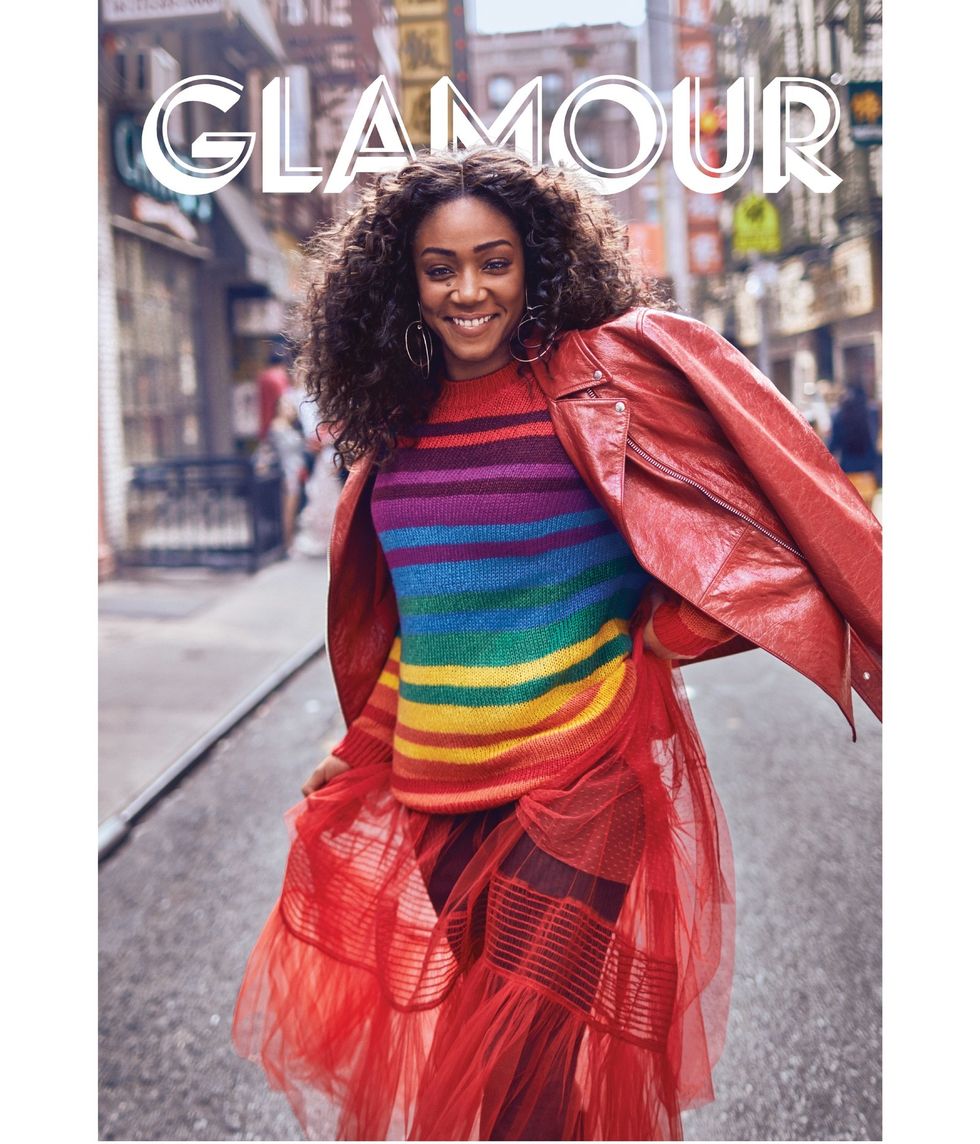 Billy Kidd/Glamour
The outspoken and unapologetic 38-year-old has never shied away from detailing the traumas she has faced and how she's been able to overcome them. In an interview for the September issue of Glamour Magazine, Haddish reveals that she was raped by a police cadet when she was just 17 years old. Thankfully, she was able to turn to therapy to deal with what she says was a "messed-up place." She says:

"That whole experience put me in such a messed up place for a long time, and I ended up going to counseling,"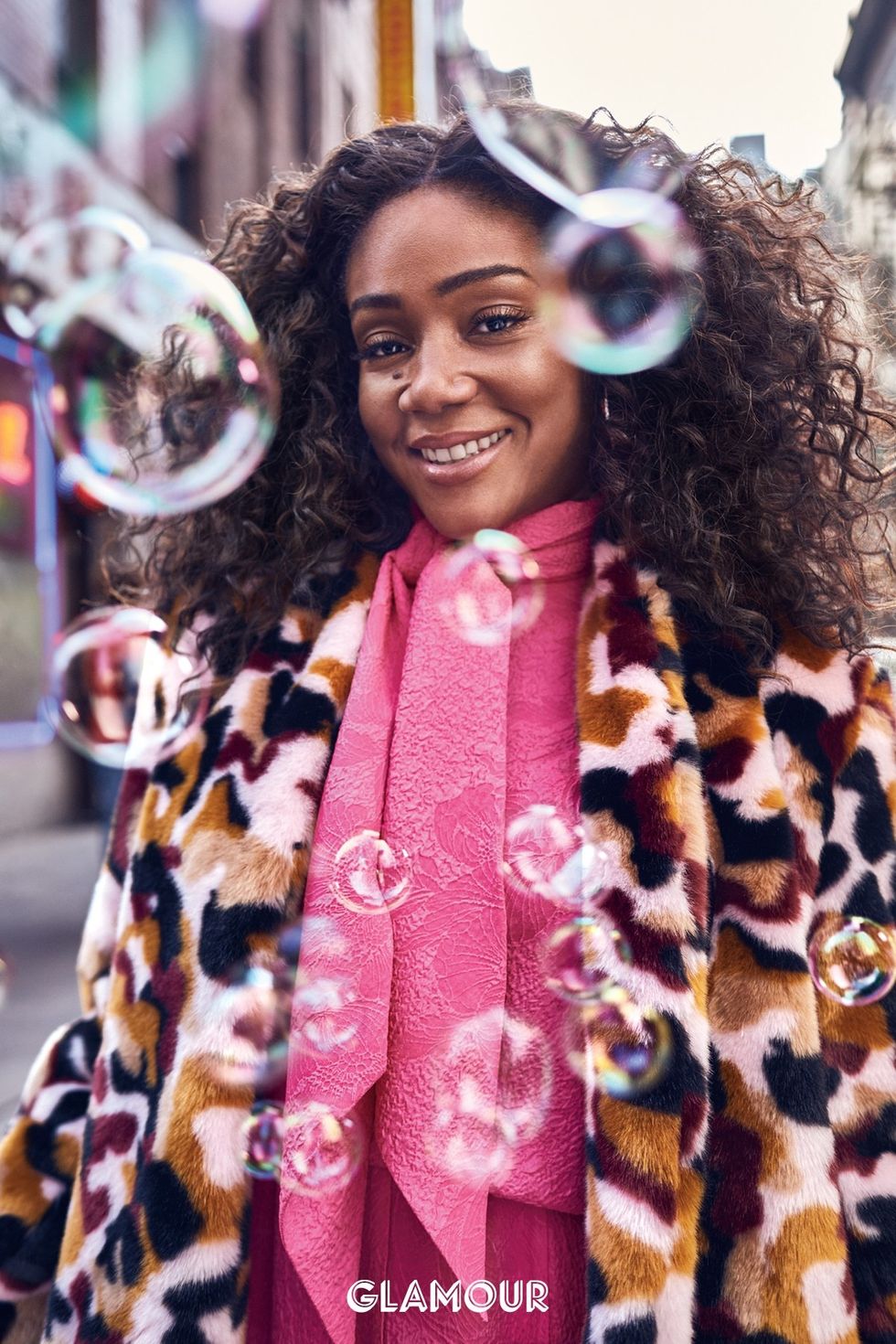 Billy Kidd/Glamour
According to the CDC, a 2010 study found that around 1 in 5 women and 1 in 71 men had experienced an attempted or completed rape in their lifetime. It's safe to say that these number are on the low end, since a large amount of these incidents go unreported. While Haddish reported the incident at the time, she knows that she now has a platform and can become a voice for other rape survivors. The Girls Trip star is thoughtful about her responsibility to have a plan when, and if, she is ready to be that voice and says:

"Me just yelling out people's names with no thought behind it is pointless. I need a plan. I could be a voice, but what's a voice going to do—just keep talking? Or is there action behind it?"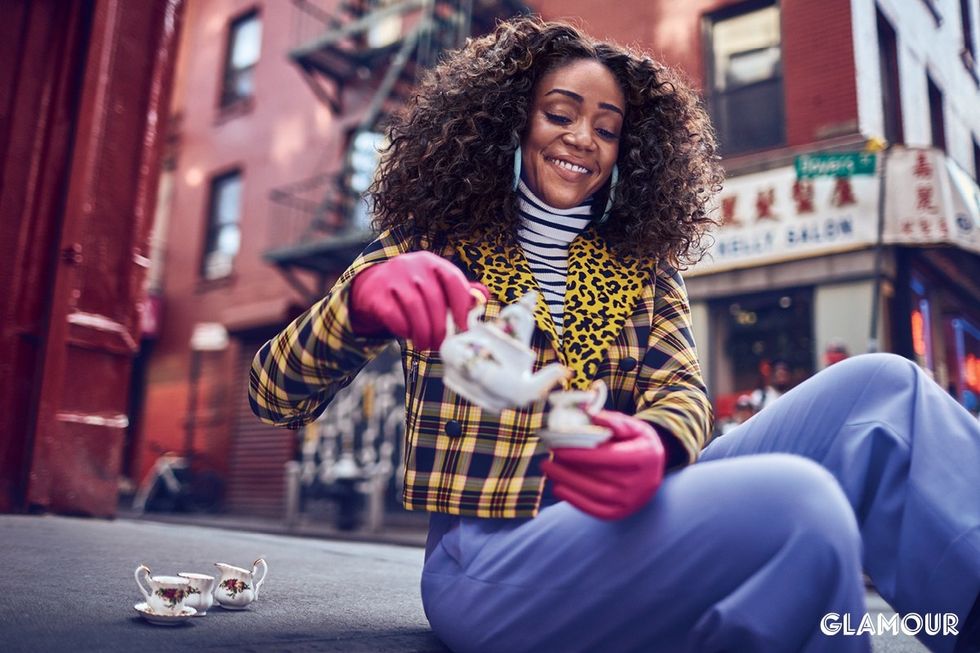 Billy Kidd/Glamour
Regardless of how she chooses to take action, by simply revealing such a traumatic experience, she is doing more good than she has acknowledged. The courage it takes to simply state our experiences that have negatively impacted our psyches is incredibly powerful. It also lets other survivors know that they are not alone. Anyone that has undergone this type of violence now has one more person to relate to and will know that it is possible to overcome the trauma and lead thriving, prosperous lives. Thank you, Tiffany.

Another way Haddish deals with her everyday life is by being admittedly "semi-aggressive." She says that this defense mechanism keeps men at bay because she has noticed that this attitude gets men shook. Being that she works in a male-dominated field, it's no wonder she does this. The Uncle Drew star also might be hinting to the domestic violence she says she suffered through in her past marriage (her ex-husband William Stuart denies the claims) when she says: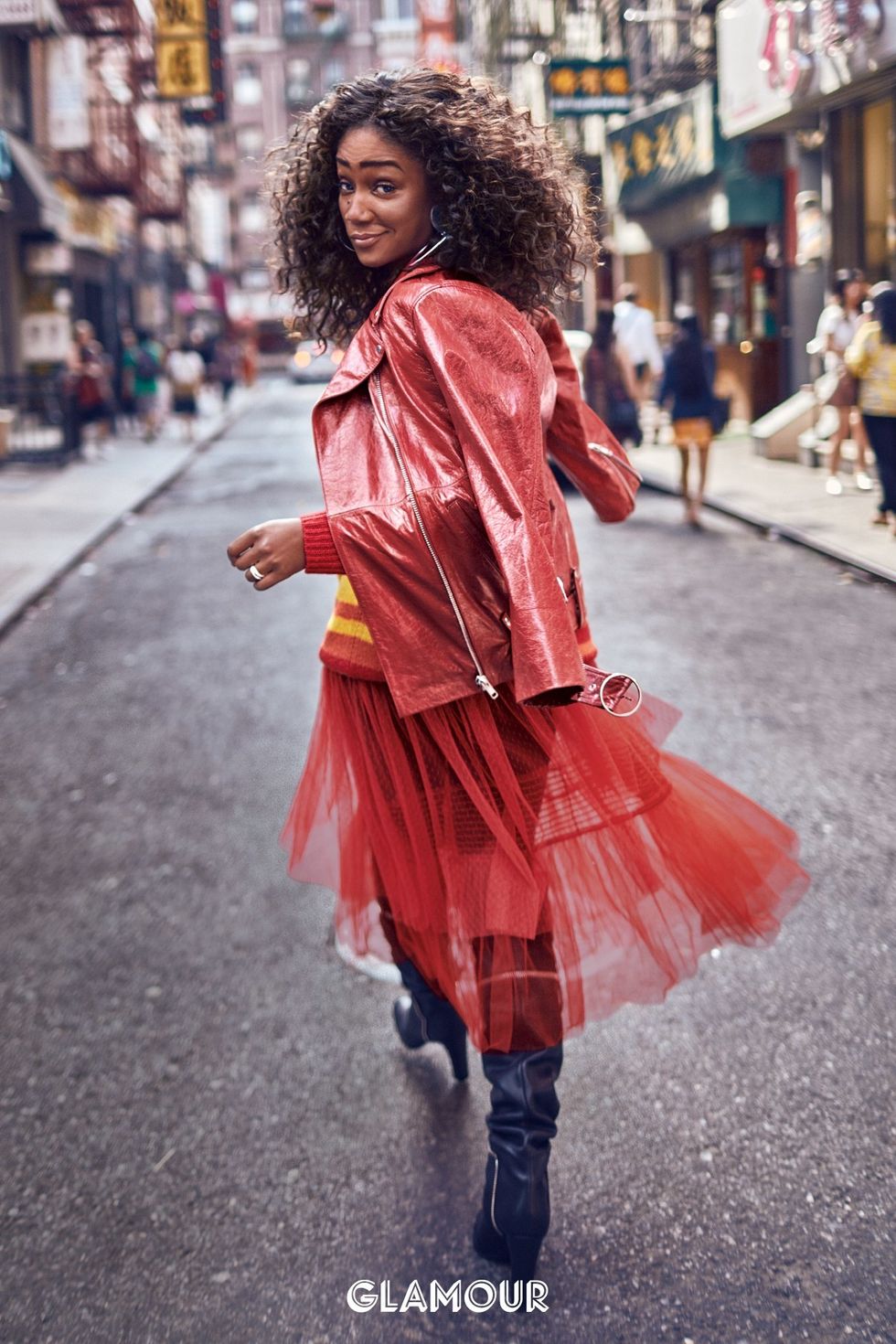 Billy Kidd/Glamour
"I notice that men are afraid of women that are aggressive. So to protect myself I become semi-aggressive. You hear about, 'Tiffany always hitting on somebody,' but that's to keep them from hitting on me."
Whether or not we agree with her ways of coping, we can all relate to having our own defense mechanisms. It is up to us to individually decide whether or not these actions—that can range from aggressiveness to complete withdrawal—are helping or hurting us in the long run.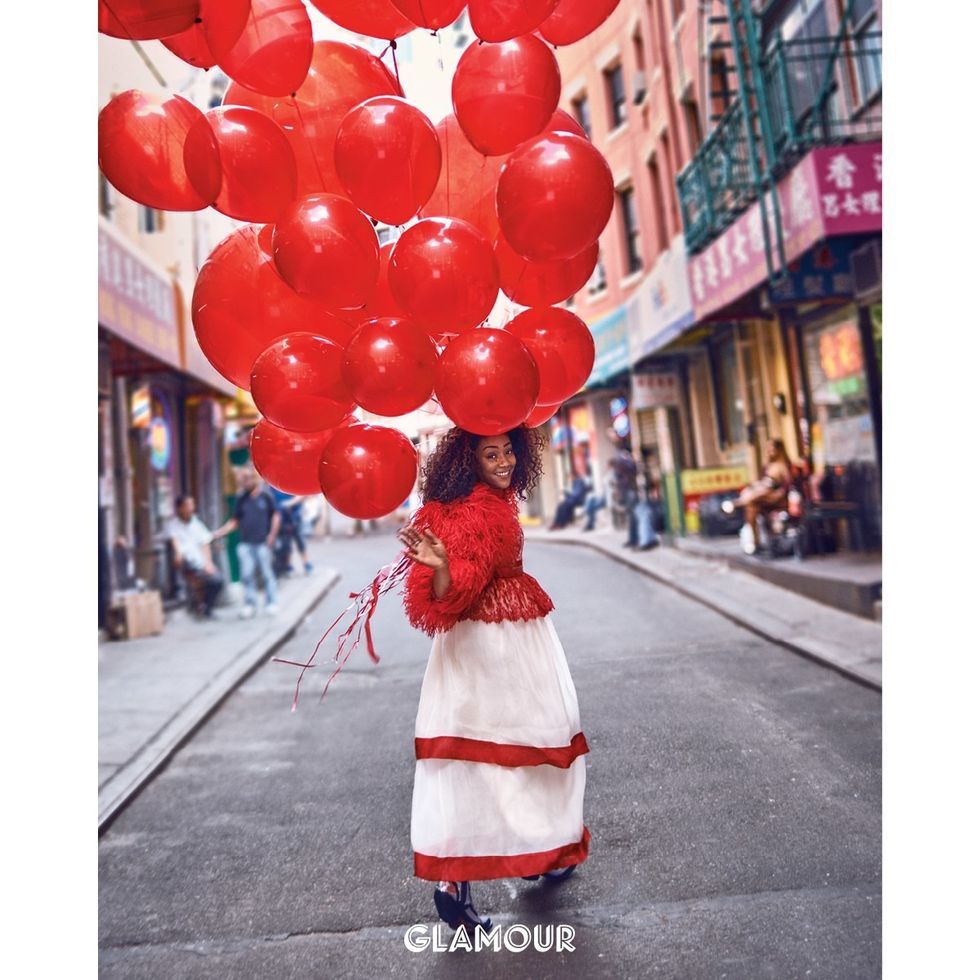 Billy Kidd/Glamour
You're inspiring a lot of us out here, Tiffany!
Read the full feature here.