Heavy is the head that wears the crown. This is especially true for the only female writer of the hit show, Atlanta, Stefani Robinson.
---
The projects that we've seen over the past few years have proven that the mainstream is interested in and desperate to hear the stories of young black people. Stories of three dimensional characters of color that we see in shows like Insecure and Atlanta prove the importance of inclusion in media.
Now that we've gotten our foot in the door, Stefani says that it's time to hold that door open for even more women of color. She told The Wrap that being the only black female writer in the room had become both a blessing and a curse.
"It's a bummer. It's a really bittersweet thing, I think. I'm so happy to be the woman in the space, because I think that it's so rare in Hollywood for a woman, especially a woman of color, to exist in these spaces. So on the one hand, I'm grateful and I think it's so important and I feel so blessed. But on the other hand, you always wish there was more than one."
The 26-year-old writer got her start working as an assistant at a talent agency. When she decided to try her luck at submitting her own pilot to FX, she had no clue that her step out on faith would create a world of new opportunity.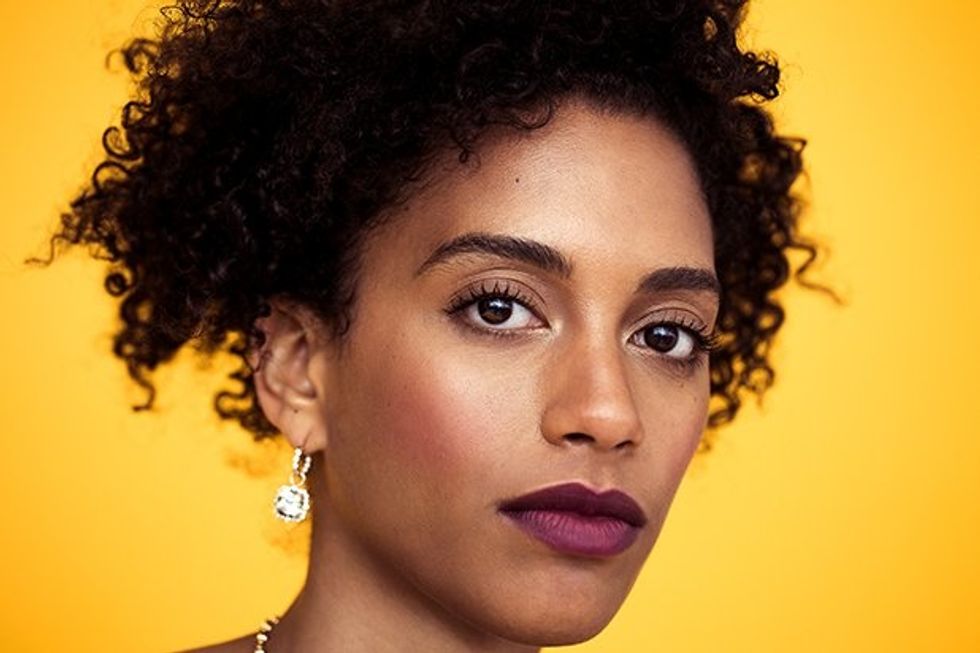 Samantha Annis for TheWrap
"About a year-and-a-half out of college, I was working as an assistant at a talent agency, and I had just met my agent. It was just one of those things: I had written an original pilot, got it submitted to FX, and here's a young new writer. It was at the same time they were hiring the 'Atlanta' staff, and they were looking for one more writer, a girl, specifically, and it just so happens that I was actually from Atlanta as well. It was crazy—suddenly I was meeting producers, and then I was staff on the show."
She said that although her newfound career has given her a chance to be a voice for the marginalized, she's burdened by a world of pressure.
"I just see my name get thrown around, like, 'Well she's the only one, so she's responsible. Is that how she thinks of all women?' I become the lightning rod for the female's perspective."
Women like Issa Rae and Stefani Robinson have been given the remarkable task of being the voice for an an entire demographic that's been silenced for generations, and that's no easy feat.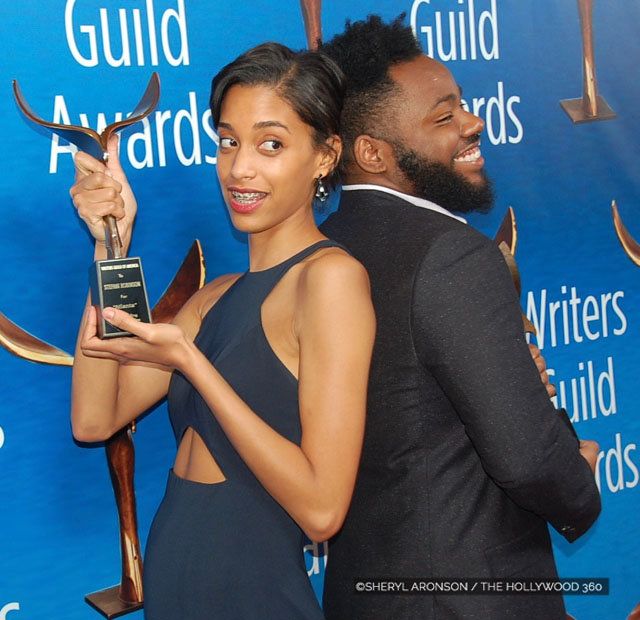 thehollywood360.com
"I'm just one person, and I'm here, and it's a different perspective and I'm championing this and I'm happy to be in this space. But I think when you are the only one of anything you are suddenly the voice for everyone. And it's such a hard place to be in and, I think, not a fair place to be in. There need to be more women everywhere, to be honest."
The only way to create a more diverse playing field in mainstream media is to add more women of color to the roster. Stefani says that although many people associate her writing solely with the development of the female characters, she plays an integral and essential part in developing the show as a whole.
Stefani is among the leaders of the new school who prove that inclusion is lit, and that we need a lot more of it to create a truly leveled platform.
For her full feature in TheWrap, click here.
Featured image by Samantha Annis for TheWrap