---
As Told To is a recurring segment on xoNecole where real women are given a platform to tell their stories in first-person narrative as told to a writer.
This is Roberta Moradfar's story, as told to Charmin Michelle.
I am Santa Monica's favorite face sculptor.

And I love and enjoy every aspect of what I do.
My company is EFFACÈ Aesthetics. We specialize in expert facial aesthetics and beauty and have managed to build a solid business model around what we're most passionate about.

To put it blatantly, I am here to give my sistas the best botox, lip injections, fillers, or a variety of other premium services, to anyone looking to revitalize and refresh—allowing you to glowingly live your best wrinkle-free life.
In December 2019, I had the grand opening of my first full-service medical spa, and it was the most rewarding moment of my career. We have amazing aestheticians that have become a family of bomb women looking to serve you facial rejuvenation on a diamond-encrusted platter.
It takes years to achieve what we have, lots of practice, and ongoing education to keep up with the latest and greatest in aesthetics. And with lots of hard work, my platform is super prideful of our trained artistic eye and thorough comprehension of facial anatomy (blood vessels, nerves, and muscles' locations and functions), all the while having the motor skills to be able to smoothly, yet gently, achieve desired results.
My journey to where I am today, as with all entrepreneurs, was anything but easy.
But struggling with acne since the age of 14 and knowing the psychological effects it can have on any young man or woman, is why I was determined to become invested in skincare. Most importantly: ethnic skincare.
Changing Perceptions & Erasing The Stigmas
I started out as an ICU nurse in New Jersey when I was 22 years old and transitioned into laser and aesthetics just a few years after moving to Los Angeles at 25. I was hired at a well-known laser and aesthetics company based in Los Angeles. I had always loved beauty and skincare, but here, I began to really understand the science of medical grade cosmetic products and treatments. It helped me realize that all the expensive products that I would buy in department stores were just that: expensive products.

For many years, plastic surgery and aesthetics were always geared towards a rich, upper class society. And we were made to believe it's a "white thing" to get your lips and Botox done. There seems to be a lack of trust regarding products and services that claim to be safe for all skin types.
And ladies, why is this? Because graceful aging and rejuvenation is for us too!
Social media has been instrumental in showing and proving that. Celebrities, reality stars, and social media influencers have openly documented their aesthetic journeys, and sharing procedures that help keep their appearances fresh, regardless of race, but especially within the black community. This has influenced the younger generation to become much more open-minded to the idea of aesthetics, no matter ethnicity, and thus encapsulating what I preach every day.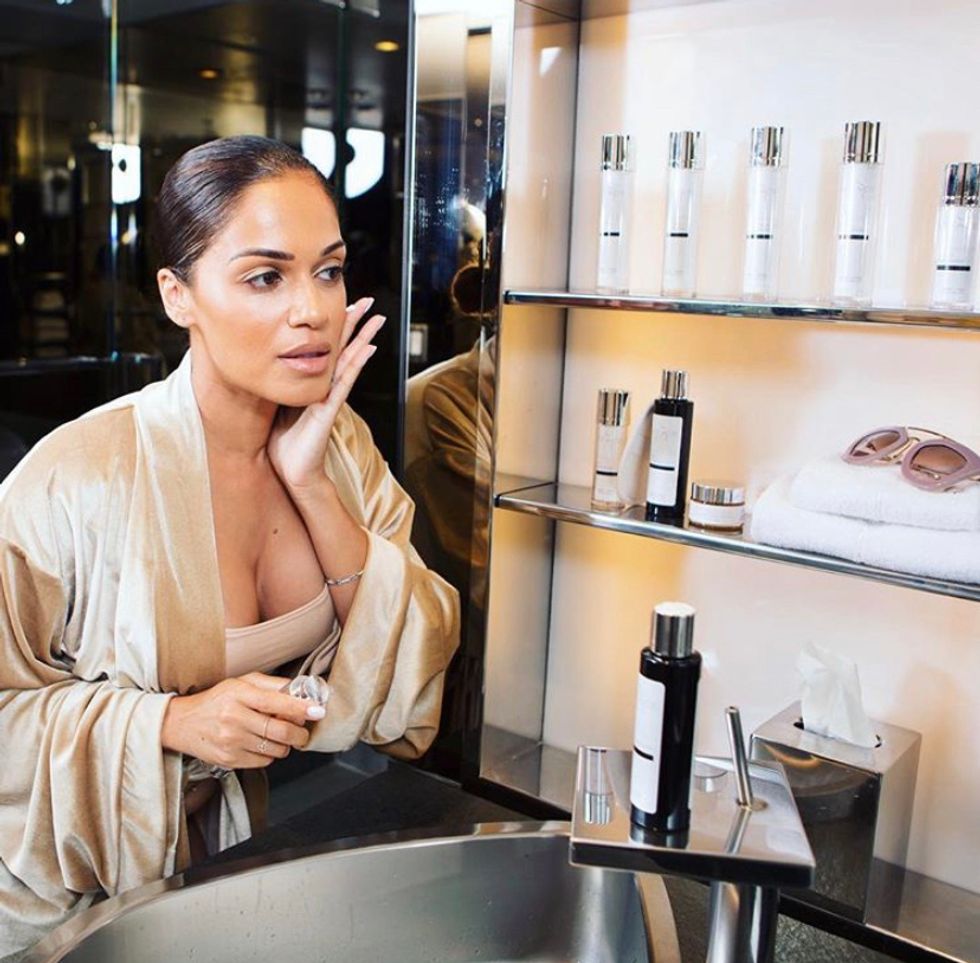 As a result, we have seen an increase in that demographic, where they have been getting procedures like preventative Botox as well as minor enhancements using fillers.
I was actually so happy to see Deion Sanders become the first male spokesperson for Botox—or as I like to call it for the fellas, "Brotox". I especially think it was cool because not only is he promoting aesthetics services for men, but he's also a black high-profile athlete. I believe he has really sparked the interest of men who fear being "feminine" for wanting to follow through on anti-aging procedures.
Maybe She's Born With It, Maybe It's My Work
One of the most frequent components of my line of work, is constant questioning as to which service would be best to those of us who are hesitant to move forward with any face sculpting procedures.

And in response, my comprehensive list of misconceptions vs. benefits came into fruition:
Botox
Misconceptions: People often mistake full-looking lips as having "Botox in their lips" (that would be filler). Another misconception is that Botox makes you look unnatural.
Importance: Botox is a great preventative intervention to premature aging when done conservatively.
Fillers
Misconceptions: inserting a syringe in the lips will give you a "duck" look, or you'll look like the cat lady if you continue getting fillers. Another common misconception is that once you start getting Botox and fillers, it'll look worse once you stop so you're forced to continue.
Importance: Getting fillers usually helps you look more rejuvenated and they often go well when combined with Botox and other non-invasive treatments such as chemical peels or laser resurfacing.
Skin Treatments
Misconceptions: You'll appear to have bleached your skin if you get a peel. Or that chemical peels leave you with burns or that it hurts. Another one is that only one session of a laser treatment is needed for desired results.
Importance: Everyone needs to do at least one peel a year to help stimulate skin cell turnover—you'll have baby butt skin.
Laser Hair Removal
Misconceptions: You have to be a certain skin tone for this procedure, or that you can't have a dark complexion. Another one is that only a few sessions is needed for permanent hair removal. A really common one is that it hurts!
Importance: Laser hair removal is—hands down—a lifesaver! Everyone that has unwanted hair needs to do it!

A Journey Continued
Whenever I feel overwhelmed, I take in a few deep breaths and feed myself positive affirmations. I then follow that up with a little prayer.
Works every time.

I also try to routinely schedule myself for deep tissue massages. Because I have strange body mechanics while injecting, my neck, upper back and shoulders need adjusting from time to time, and I do occasionally see a chiropractor for that as well. I enjoy a good dinner with some cocktails with girlfriends, especially when we haven't had a moment to catch up on what's new in our lives.

I enjoy walks every other day, and my fiancé and I either do yoga together, or he swims laps in the pool for cardio as I watch on drinking a green juice.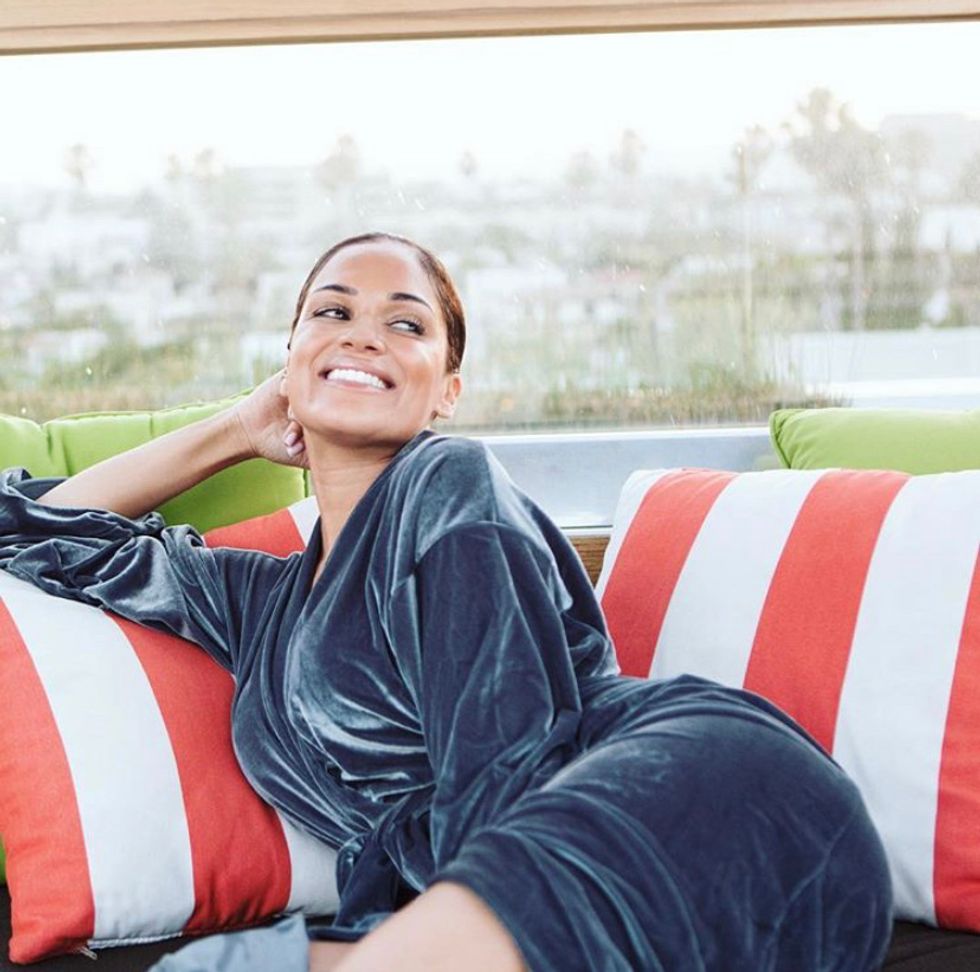 Lastly, I read. I love self-care books and right now I'm reading Marie Kondo's The Life-Changing Magic of Tidying Up, and realizing during COVID-19 how all of our "things" really don't matter. So, I think after reading this book, trips to HomeGoods and Marshalls will be a wrap.

—
Fortunately, for my team and I, we haven't seen any affects from our current state of this pandemic, and business is actually booming thanks to our online beauty products—and social media. While most companies are losing money, we have been doing the exact opposite, which we don't take for granted.

As for what's next, we're introducing a team of highly-skilled physicians at EFFACÉ that will add services to our brand. We'll also be bringing on an in-house psychiatrist on weekends that specializes in depression IV therapy (which has been proven to be more effective and safer than medications).
But most importantly, we're going to continue to serve and encourage women—and men—to have the audacity to be fearless in feeling beautiful again.

And we'll do so one chemical peel, laser hair removal session, and Botox injection at a time.
To continue to follow Roberta's journey, you can find her on Instagram at @effacebyroberta.