From doing the laundry and washing the dishes to paying the bills and picking the kids up from school, the mundane routine of everyday life can make us want to take a one-way ticket to Cabo and never come back.
---
Adulting is hard enough without adding our personal health and love life to the equation, but nevertheless, we persist and like the superwomen we are, we push through. We all know that no matter where we go (even Cabo), responsibility will follow, but Laila Ali wants you to embrace a new perspective by taking inventory of what's most important. The undefeated boxing legend recently sat down with Madame Noire and spilled the tea on how she keeps both her marriage and her body on point in the midst of a budding entrepreneurial career and being a mother of two.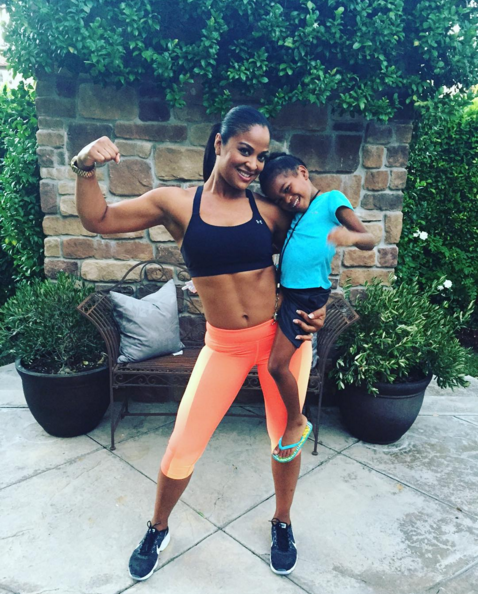 Instagram
When Laila was 15, she was diagnosed with Grave's Disease, riddling her to a lifelong battle with thyroid problems and hormonal imbalance. It was then when she decided to follow in her father's footsteps and pick up boxing to offset her medical issues. Since then, she's devoted her life to all things healthy, even more so since becoming a mother. She told NWA Online:

"Much of my inspiration to make healthy lifestyle choices came from being an athlete. Then when I had children, I became more aware of the importance of choosing foods and products that are good for my family and the environment. It was a very natural transition for me, and I also use my platform to share information that I know is helpful for everyone to live their best life."
Although some days are better than others, Laila encourages women to be persistent in their fitness journeys, even when they aren't seeing the results they want. The 41-year-old business owner explained that as someone who struggles with constant weight fluctuation, she knows what it's like to fall off the wagon, in a recent Instagram post she wrote:
"5'11...200 pounds. I am far from MY best. NOT EVEN CLOSE! I have to admit, I've been so busy getting my nutrition line and spice blends ready to launch...and everything else I have going on that I have been slipping when it comes to workouts. Haven't been consistent! I've also been struggling with weight gain due to my thyroid disease. Well, I'm officially recommitting on Monday! I'm starting fresh...with my own YouPlenish 14 day Cleanse! I will keep you posted on my progress!"
Laila explained that to be truly successful in your fitness goals, consistency is key. According to her, when it comes to getting serious about your personal health, it's all about making it a regular part of your routine.

"It has to really be a lifestyle, otherwise, if it's not a daily routine, then you fall off track. Every day you have to make decisions of what you're going to eat, what types of products you're going to buy, how much me-time you spend on yourself, whether you're going to carve out time to work out. So I think it really comes down to, like I said, having your priorities in order."
So how does one of the most well-known female boxers of all time do fitness? By resorting to old tactics, of course. Although she retired (undefeated, might I add) from boxing in 2007, she still uses boxing as a way to stay summertime fine all year long.
"I have a home gym, and I have a heavy bag in my gym so that's part of my workout. I use it kind of as a warm-up. I'll hit the heavy bag for 15-20 minutes and I'll start the rest of my workout. Boxing will always be a part of my workout because it doesn't feel like a workout for me. I put my music on, I just kind of get into it and next thing I know, I look up and I burned a lot of calories. Worked on my muscles, my upper-body muscles and I've got a good sweat going."
With a body like Laila's, it's hard to believe that she would have any trouble keeping things hot in her 10+ year marriage to former NFL player, Curtis Conway, but she says that like all relationships, it takes work. The boxing heir told Madame Noire that along with frequent, healthy communication, it's also important to not forget why you fell in love in the first place.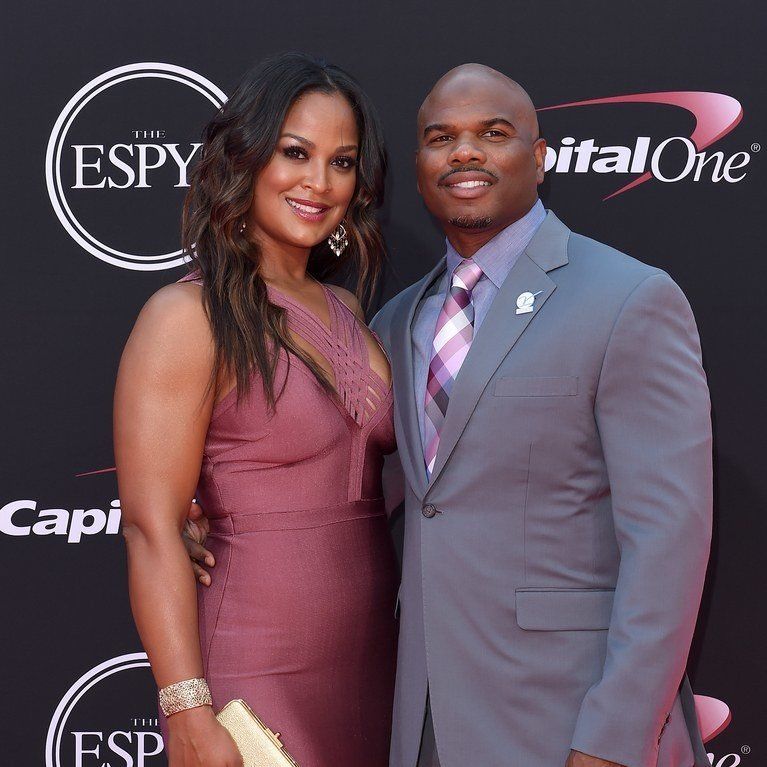 Getty Images
"We communicate with one another on a regular basis and I think it's important also when you're busy and you have children to not forget about the things that attracted you to one another in the first place and how you spent your time together."
The Home Made Simple host added that it doesn't hurt to add a date night in the mix every now and then too.
"So for example, before kids were in the picture, we were dating and having a good time. So we want to make sure we have that date night and I can be his girlfriend and he can be my boyfriend and not mommy Laila always talking about the kids and what needs to be done around the house and vice versa. Don't hand me your laundry to do! Take me out for a nice dinner and romance me [laughs]."
Check out Madame Noire's full interview with Laila here!
Featured image courtesy of Tj Maxx.